MIchael Kitces: Do the math.
Brooke's Note: The best business models arise from chronic pain without immediate access to morphine. Though much focus remains on what automation can add to investment advice, there is a counter-trend -- the reinvention of mass market, human-based financial advice. But that revival won't get far if human advisors don't have access to electronic means of invoicing and getting paid for giving that advice. It's a need so glaring you'd just assume a PayPal-for-RIAs service existed and that you were just too stupid to figure it out. Nope. That's why AdvicePay looks so promising, has attracted so many RIA investors and why it's converted the ever-skeptical Bill Winterberg into a believer. A willingness to identify an in-plain-sight problem and roll up your sleeves to solve it can take you far.
Michael Kitces and Alan Moore have launched a second startup that solves a major problem for their first one -- how to get advisors paid electronically without getting them in trouble.
The principals of Bozeman, Mont.-based XY Planning Network are launching AdvicePay, a software company that helps advisors to charge for financial plans without taking custody of any assets -- including cash. Currently the only way to do that is to collect fees by a paper check. Collecting fees via credit card invariably triggers a custody audit.
"We talked to multiple payment processors about customizing their software for our industry to fill this void, and only launched our own solution after we were told 'no' by everyone we talked to," says Kitces in an emailed response to a query. "[It was] as word got out on what we were building, and we started getting interest from a lot more advisors outside of XYPN, that we decided to pivot AdvicePay to be a standalone company that serves the broader financial services industry. That's why it's owned separately from XYPN," he says.
The giant of online payment systems, PayPal, won't touch anything with a whiff of a financial product, says Bill Winterberg, managing principal of technology consultancy FPPad.com of Atlanta.
"If you even mention or whisper about collecting payments for financial advice or financial planning to PayPal, they treat you like you have the plague."
Who needs it?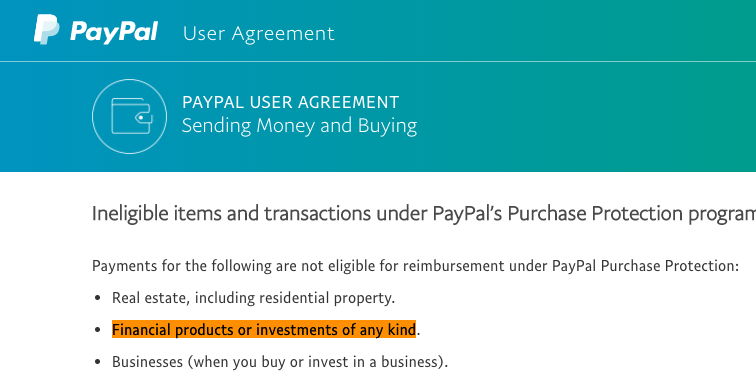 AdvicePay gives advisors the ability to bill and collect financial planning fees directly from a client's credit card or bank account via Automated Clearinghouse, better known as ACH, without hazarding a custody audit, its founders claim.
The new venture has been christened with a $500,000 round, the majority of which was raised from financial advisors led by Yves-Marc Courtines, partner at BCM LLC. Two other firms, Goodworks Ventures and Front Street Capital, both of Missoula, Mont. -- invested the rest. Until now, Moore and Kitces bootstrapped the business from their own pockets.
Obtaining conventional blocks of funding from the Sand Hill Road variety of VCs proved difficult because, Moore says, their limited exposure to advice models skews their ideas of the future of financial advice.
"The VCs kept asking why we'd need this given that robo-advisors are taking over," he says.
Custodians, too
The AdvicePay software limits advisors' access to private payment information while providing a portal for clients to directly enter and manage their payment information, review invoices and payments, and confirm any billing changes. See: McKinsey: Robo-advisors have a cloudy future but 'virtual advice' delivered by 24-hour super-centers with experts and algorithms will win the day.
Getting paid is not cheap. AdvicePay will charge a flat monthly $50 fee per user and 1.5% on the funds that flow through ACH.
Kitces expects that asset custodians as well as advisors will see the benefit of using AdvicePay.
"Do the math on how much money the typical RIA takes away from RIA custodians to charge their fees." he writes. "Most of which is money in cash, which matters because for custodians the spread they earn on money market cash is one of their biggest revenue drivers. Which means every dollar that advisors bill through AdvicePay retains more AUM for the firm, and retains more of the most profitable dollars on platform for the RIA custodian."
The XY Planning Network is comprised of more than 500 advisors whose niche is Generation X and Y clients.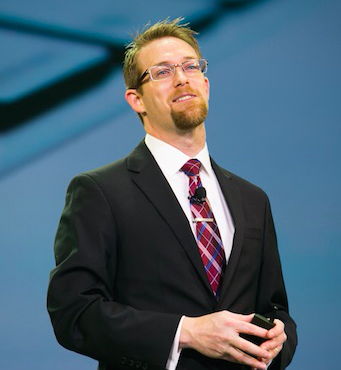 Kitces adds: "The adoption of AdvicePay actually has a major profit multiplier effect for RIA custodians serving advisors. We anticipate they'll be very good partners to us in the coming years." See: How custodians Folio Institutional and Equity Advisor Solutions keep on ticking -- Part 3 of 3.
What's a paper check?
"Up until now, the fee-for-service business model has required clients to write paper checks, which may be fine for a standalone engagement, but is extremely inefficient for advisors building an entire fee-for-service financial planning business with recurring retainer fees," he says. See: How exactly I started a specialized RIA for under $10,000.
The majority of established RIAs and stockbrokers use fee-based accounts and rarely subject themselves to the unpleasantness of invoices and getting paid. Instead, they simply suck the cash out of the client's account on a quarterly basis.
That see-no-evil approach, however, does not work in a rising number of instances.
"AdvicePay is the final piece of the puzzle for all advisors looking to serve clients that don't yet have large asset accounts," says Moore in a release. "It's essential for financial advisors serving next generation clients to have an efficient way of billing clients, especially on a recurring basis, when many don't have investment accounts and will be paying financial planning fees from their income instead." See: Robo-advisors hit lull in everything but VC backing as reality fragments their identity.
More ideas than partners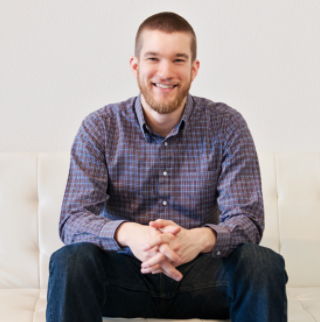 Winterberg agrees. "The writing is on the wall. Clients are becoming more and more sensitive to the fees they pay for the advice and services they receive and seeking out advisors and planners who offer flat-fee or subscription models instead of asset-based percentage fees."
He adds: "Clients in their 20s, 30s and 40s are accustomed to paying for a variety of other services with subscription models. This is how the world works with Netflix, Amazon Prime, Blue Apron, and so on. Why should paying for financial planning be any different?" See: Elliot Weissbluth will referee -- with a human bias -- a debate on robo-advisors starring Joe Duran, John Michel, and Jon Stein.
And as with such services, clients can cancel the payment arrangement directly without reaching the advisor, says Moore.
This latest round of capital will be deployed to build out AdvicePay's development and customer support teams and enable the company to expand the payment processing software beyond just XYPN members. "As an investor, I was drawn to the straightforward value proposition," backer Courtines says.
So with Kitces entering into ever-expanding realms of endeavor, what is next for him?
"At this point, I've still got more than half a dozen other niche business ideas to serve financial advisors as well. My only constraint is finding business partners to work with that can help me build the vision, since obviously I can't personally run them all. Nor do I even try. Instead I try to find great partners and work with them!" See: The 2017 FPA conference leans heavily on a Michael Kitces unimpressed with the group's 'silence' on the CFP Board.
---
Related Moves
January 12, 2022 – 3:13 AM
---
---
---
Mentioned in this article:
FPPad.com
Consulting Firm
Top Executive: Bill Winterberg
Kitces.com
Consulting Firm
Top Executive: Michael Kitces
---
---
---
Michael Moore
January 26, 2018 — 3:28 PM
hmmm, wonder what PayPal knows that Kitces and Alan don't....also, all this talk about fee's on vehicles and then $600 + 1.5% of assets just to collect payment doesn't sit well at all. Will have to think about this.
Jeff Spears
January 25, 2018 — 8:54 PM
Another significant benefit of this service is it will reduce the days receivable from invoiced accounts significantly. RIAs aren't staffed with bill collectors..
Brian Murphy
January 26, 2018 — 2:14 AM
Surprisingly, a much needed service for the community.
Tony
January 26, 2018 — 10:48 PM
I would have to agree with what Michael Moore said on this one.