News, Vision & Voice for the Advisory Community
With Mark Casady and Josh Brown as backers, the former BrightScope CEO raised a quick $1.5 million over the weekend, partnered with a third Alfred -- Eddie -- and set about casting light on 1,000 cryptocurrencies for hedge funds
January 24, 2018 — 4:13 AM UTC by Brooke Southall
Brooke's Note: What happens when you combine an opportunity as big and explosive as cryptocurrency with an entrepreneur who just spent more than a year as a corporate staffer? You get this story of Mike Alfred leaving BrightScope and immediately founding a new firm -- in hours. Cryptocurrency is literally the business of making money. Mike Alfred knows what investors want is the trust that is generated by understanding, which can only come from a vast data store that he says he has the blueprint to build. Capital? Not a problem. Two phone calls netted $1.5 million.
Mike Alfred is out at BrightScope Inc. in pursuit of a shinier future and a reunion with his brothers. 
The CEO of the 401(k) data tracker departed New York-based Strategic Insight, which acquired Brightscope in November 2016 for $35 million to $40 million -- that price range according to unconfirmed reports. See: Buyer scoops up BrightScope using Genstar capital.
Mike follows his co-founder and brother out the door. Ryan Alfred left last summer to found Distributed Global, a New York hedge fund focused on cryptocurrency.
The moves by both brothers -- who always boldly proclaimed that an IPO was BrightScope's destiny -- reflects a burning sense of unrealized success in their quest to build a truly large and dynamic organization.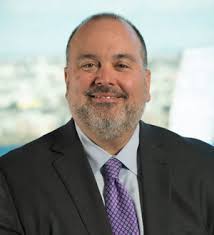 "We're still developing our potential," says Mike Alfred. "We don't believe we've reached it for a second with all the natural ability we have." See: BrightScope sees sales soar as formerly adversarial big 401(k) companies buy data about their own business.
Two calls
His belief in the promise of the Alfreds' ventures is proving contagious.
Upon walking out the door Friday, Mike, 36, placed two phone calls, he says, and raised capital of $1.5 million from Mark Casady, general partner and advisory board chairman of Vestigo Ventures LLC, a fintech firm in Cambridge, Mass., and from Alan Howard, a hedge fund magnate in Europe, whose firm managed $12 billion as of September.
A third investor is "Downtown" Josh Brown, CEO at Ritholtz Wealth Management in New York, who will serve on an advisory board. See: Josh Brown and Barry Ritholtz, masters of the financial Twitter/blogging universe, launch a robo effort to monetize their followers.
The Alfreds initially met Casady -- then CEO of LPL Financial --  four or five years ago at a Tiburon CEO Summit, a meeting followed up with a dinner back in San Diego where both LPL and Brightscope had headquarters at the time.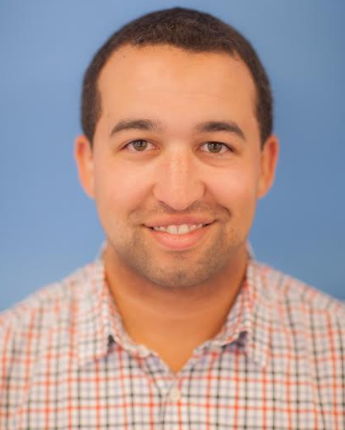 Cryptoteam
"Mike and I have kept in touch for many years as I have respected what he and Ryan did in building BrightScope," Casady says. "Mike brought us this idea for a research company of crypto-assets. It is the classic business of selling tools to prospectors, which we love at Vestigo Ventures."
Casady continues: "Given Mike's previous success as an entrepreneur, it is an easy decision to invest in his new venture. Early-stage investing is all about the teams involved. Mike and his two co-founders are a great team to back."
"We're following a similar playbook" of gathering and categorizing data about blockchain-based currencies, Mike Alfred says. See: Vanguard Group makes $1.15-trillion AUM bet on blockchain technology that eliminates giant daily manual process
To illustrate the crying need for his startup, Mike Alfred points out that the most buttoned-down company in the industry is CoinBase, which only works with four cryptocurrencies.
"There's no Schwab or Fidelity," he says. Go beyond [CoinBase] and it's the frickin' Wild West." See: How the Winklevoss twins disrupted a big NYC hedgie event and distracted from the poor job most hedge funds are doing for clients.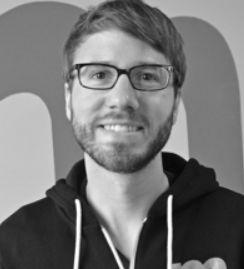 And Eddie
A co-founder of the new venture is Eddie Alfred, 28, Mike and Ryan's youngest brother, who stayed under the radar as BrightScope's first data analyst. Eddie was at Harvard University in the firm's early days, 2008, but dropped out to join BrightScope. He later returned to college and graduated in 2013.
"As the youngest brother, I've always followed in Mike and Ryan's footsteps and they were great mentors," Eddie Alfred says. "Nonetheless, I'm hungry to step out from their shadow, make my own name." See: Brothers reunite as a $3.8 billion ex-Graystone team forms its own RIA
Expect Eddie to shine as an equal partner in the venture. "Ryan and Eddie are both data prodigies," Mike Alfred says. "Eddie doesn't want to be the third Alfred in the new organization." 
The other co-founder is former chief technology officer at BrightScope, Jason Yates, who left last June to become lead architect of, Measurabl, which creates sustainable software.
The three brothers will share office space in Tribeca but Ryan Alfred will continue working on his hedge fund. Digital Assets Data Inc.'s name will likely change eventually and serves now as a placeholder, he says.
The firm will also maintain a second base in Denver, where Mike now lives.
The Alfreds amicably left BrightScope in good hands and in good shape, Mike says. The firm continues to grow and most of the companies related in any way to 401(k) assets are subscribers.
---
Mentioned in this article:
---
---
Share your thoughts and opinions with the author or other readers.
---