Julie Back: We have been struck by our firms' similarities.
Brooke's Note: Idle hands. If you are Greg Friedman it means you renew your roll-up efforts to make a pond of assets into more like a private ocean. All kidding aside, it exciting to see this second act come so tightly on the heels of an exit at Junxure.
After splitting with Junxure, Greg Friedman has hitched his $1.2-billion RIA to a $380-million firm owned by three women in the heart of Amazon country.
Fresh off selling his CRM company for $20 million -- and ending 17 grueling years of dual CEO duties of two big companies in the process -- the head of San Rafael, Calif.-based Private Ocean grew his firm's assets by more than 30%, got a toehold in sizzling, if often meteorologically soggy, Seattle and gave his firm an unmistakably feminine tilt.
The three owners of Lakeview Financial Group LLC -- now under the Private Ocean logo -- are Julie Back, Kelly Keydel and Lisa Peters. Greg Friedman pockets maybe $20 million, subtracts one full-time CEO job and goes all in on Private Ocean.
Pulling off this deal is a dazzling feat by Friedman, according to David Selig, CEO of Advice Dynamics Partners, an RIA merger consultant in Mill Valley, Calif.
"Finding a female-led firm that's willing to partner with a larger firm is like finding a needle in a haystack."
Private Ocean had $1.05 billion of assets under management as of the end of September 2017, according to its latest ADV. Friedman pegs its current AUM at $1.2 billion.
Sharper focus
Now, post-Junxure he is seeing the benefits of running one company at a time.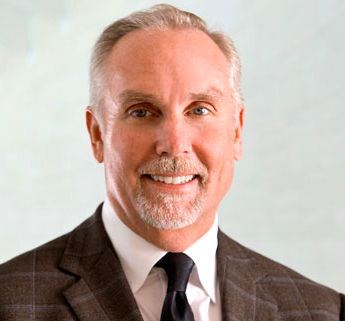 "It's allowing me to focus," he says. "Now I just get to focus on wealth management and it's really my passion."
Bright and drizzly
One thing then led to another, starting with a trip Friedman paid to Lakeview's Seattle offices last winter on a dank, drizzly day. But Friedman says he brightened up almost immediately at the way Lakeview's receptionist greeted him and his COO, Susan Dickson, in the warm, embracing style of his own firm.
Throughout the visit he and Dickson exchanged approving glances as they saw a hangman-type game in the kitchen, dark wood paneling, and notices of employee fun days and charity efforts -- all part of the Private Ocean modus operandi. See: After years of making Junxure's future more 'cloud'-y, Friedman takes a big stage in Texas to explain.
That sense of familiarity ran both ways, says Back, partner at Lakeview Financial Group.
"We have been struck by our firms' similarities in philosophy and the client process," she said in a release.
Lakeview began in 2001 as a Cetera Financial Group rep duo composed of Back and Keydel that added Peters in 2006 after Cetera made them office mates for four years, and an RIA, Monarch Wealth Partners, was formed.
RIA midwifery
Another bonus for Freidman was that Lakeview uses Junxure Cloud. When asked about other technology in an interview, he groaned, saying: "We're going to have to do a lot of integration work." See: Greg Friedman rallies RIAs at Junxure conference -- then news of Envestnet-FolioDynamix deal turns up the heat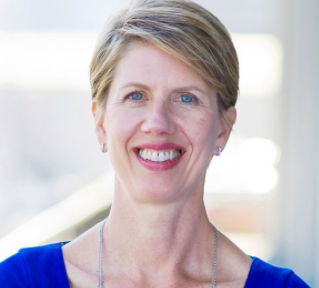 Still, Friedman says that load ain't nothin' after running Junxure and his RIA simultaneously. "I sleep more, take better care of myself, have more of a life, have more energy and I'm more excited."
Alive and well in Seattle
Friedman is excited to jump into the Seallte market of potential clients that include employees of Boeing, Amazon, Microsoft and Starbucks -- though he allows that Lakeview hasn't made inroads with that swath of investors yet. "We plan to figure out how to get in there," he says. "That area is growing in size. It's going nuts."
Keydel qualifies Friedman's take. "We have a smattering of Amazon, Google, Boeing, University of Washington and Microsoft professionals in the late part of their careers. We're not focused on young tech investors." See: How a Deloitte breakaway built a $3.8 billion RIA rapidly in Seattle -- and why those billions moved from Schwab to Fidelity as part of the story.
Where Private Ocean will lift up Lakeview is by bringing more business processes and deeper investing research capabilities, Friedman adds.
It also continues to give him a boost.
"It's really my passion and I wear T-shirts around the office that say: I'm not dead yet."
---
Mentioned in this article:
Junxure
CRM Software
Top Executive: Greg Friedman
---
---
---