News, Vision & Voice for the Advisory Community
WisdomTree pledges $30 million of cash and 56 year-old seller will pour his energies into building $1.2-billion RIA with new roll-up strategy
January 2, 2018 — 10:28 PM UTC by Brooke Southall
Brooke's Note: Greg Friedman built an industry-leading RIA software company without ever having to take a giant risk. It was more of an insider trade. He simply built CRM software for his own RIA firm because nothing existed in the marketplace. It worked and other RIAs took notice and he began selling it to them. But for Friedman's next best shot at disruption, he may have had to take a series of big, new risks accompanied by all the hustle that goes with them. Some entrepreneurs might have hung in simply because they have nothing else to do. Friedman doesn't have that issue. As CEO of Private Ocean, he's gearing up to run it much more aggressively but also to do more of what he loves -- dealing with investors face-to-face. Seeing a fork in the road, he wisely took it.
Greg Friedman is selling the CRM company for RIAs that he founded by accident to spend more time building the RIA he built it for in the first place. 
The 56-year-old CEO of Junxure will pocket the "majority" of the $30 million allocated by WisdomTree Investments, Inc. to the deal, according to a release, which says that $22 million arrives at closing with $8 million to follow later. Leftover cash will go to hire of more engineers and to meld the company's software with New York-based AdvisorEngine Inc. See: Greg Friedman rallies RIAs at Junxure conference -- then news of Envestnet-FolioDynamix deal turns up the heat.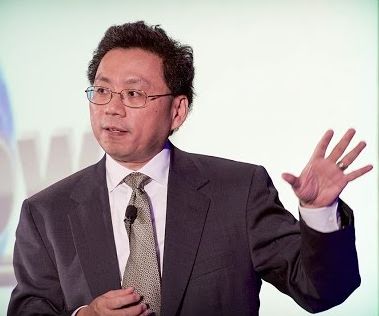 CRM Software, which makes Junxure, and its 50 employees are mostly based in Raleigh, N.C.
Though Friedman is excited about collecting a check for the company he founded in 2001, he expresses greater enthusiasm about not having to run it anymore -- especially considering he's also CEO of Private Ocean, his RIA in San Rafael, Calif., which manages $1.2 billion. 
"There's no question that two is a lot," he says. "Either one is more than a full-time job."
Friedman says he didn't feel stretched too thin in his early years of running two companies but that the acceleration of the CRM business in the last five years made him feel like he was juggling too much. Junxure began when he paid friend and co-founder, Ken Golding, to build connections between Excel, Microsoft Word and Outlook. Soon 100 RIAs said they wanted to license the Golding hack and the rest is history. See: At FPA's Norcal event, wary advisors are told how to stop worrying and love the cloud.
But back then it was low-tech, low finance and slow innovation. None of that holds true anymore, says Ted Tsung, president and chief technology officer of AppCrown LLC, a Salesforce reseller based in New York. 
"The speed of innovation is just too fast for most of them to catch on," he says.
Friends to frenemies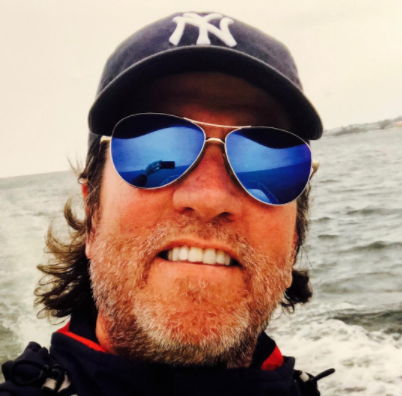 One big challenge for Junxure was that until the past few years it was sold as desktop software. Though Friedman was able to bring a cloud version to the marketplace, it took several more years of development to make it feasible for big RIAs to make the leap. In fact, Friedman admits that Private Ocean itself only went to Junxure Cloud in 2017. He couldn't make the move until Junxure was compatible with his document management software. See: At Junxure confab No. 2, Friedman kvells about his 6-week-old Cloud and announces closer ties with Pershing.
AdvisorEngine has real value to tap from Junxure, according to Joel Bruckenstein, producer of the T3 conferences.
"I think Junxure does a really great job on the client service side," he says. "I think AdvisorEngine is a little more cutting edge on the tech development side. They also have an infusion of cash to invest in further development."
Junxure administers 12,000 users managing over $600 billion in assets.
Still, it'll create a new channel dynamic between AdvisorEngine and third-party CRM providers.
"We happily went from friend to frenemy today with the acquisition of Junxure," says John Rourke, Wealthbox CEO. (Wealthbox is a CRM made by Starburst Labs Inc., with locations in New York and Providence, R.I.) See: VCs back Wealthbox with another $6 million as improbable play to upend CRM giants like Salesforce, Microsoft and Redtail by 'Facebooking' its look and shanghai-ing data from LinkedIn.
Whether AdvisorEngine becomes more friend or enemy depends on how the integration gets managed, he says.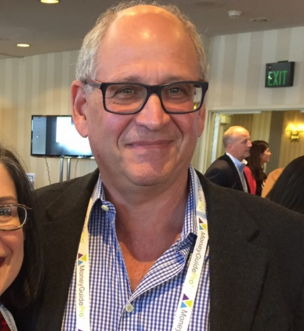 "Rich Cancro and the AdvisorEngine team are skilled people, but they'll need to be careful against Frankensteining their product platform with an older CRM technology amid a unique business model for CRM. Product synergies can turn into shit shows, but I think Rich and team can pull it off."
Michael Kitces, principal of XY Planning Network in Sanford, N.C., says in a tweet that Cancro is doing all the right things based on his strategy of being a non-custodian. "This continues Cancro's evolution towards being a full-stack advisor platform. The Wealthminder acquisition last year gave them financial planning software capabilities. They (already) are portfolio accounting/reporting. Now they have the CRM component with Junxure." See: An e-marriage of Schwab and Fidelity, a reflective Ron Carson and good jargon-bashing made T3 take off like that helicopter outside
Never a sure bet
There may be a good reason why Friedman, who mostly bootstrapped Junxure during its 17 years of existence, would prefer that AdvisorEngine and WisdomTree fund the kinds of improvements that will drive the next round of adoptions and conversions to Junxure Cloud, Tsung says. (Friedman said a few years ago he accepted some outside cash from friends and family for the first time.)
"The ROI for tech investment is never a sure bet. The advisors are always looking for a 'perfect' fit if they have the budget. The traditional players like Junxure and Redtail can't really do that even if the advisors want to pay the big bucks to get it customized. Salesforce, on the other hand, is designed from the start to do that. As the advisors grow in their practice, the need to make it personalized to the business becomes more common." See: Caveats galore, Redtail attempts CRM revolution based on texting starting with 27,000 firms who use its software.

WisdomTree is a publicly traded company with a market cap of $1.6 billion that produces ETFs and licenses indexes.
The number of RIAs using Junxure on the cloud is nearing 50%, Friedman says, finally as the buildout of features catches up to what can be done on the desktop. Much of the online conversions occurred recently, reflecting the features. For example, there was simply no page for estate planning.
Eye on other RIAs
Three years ago, Friedman began exploring ways to sell Junxure. He was slowed by the nature of the offers, which he felt might not have his customers best interests in heart.
Somewhat cryptically, Friedman says he saw deal opportunities involving being swallowed by a whales. "We had some chances on that side."
Now that he is back on the RIA side full-time, he says he is accelerating his plans to roll up other RIAs en route to building a multibillion-AUM RIA.
---
Mentioned in this article:
---
---
Share your thoughts and opinions with the author or other readers.
Ken Golding said:
January 5, 2018 — 3:12 PM UTC
Mark Wickersham said:
January 10, 2018 — 1:34 PM UTC
Cole Steel said:
July 26, 2018 — 7:56 PM UTC
---
---