David Root: It's a Pittsburgh story. It was a once-in-a-lifetime opportunity to try to take full advantage of our position.
Brooke's Note: Roll-ups are often their own worst enemies. Their ability to write checks to buy revenues is an awesome power but comes with the danger of getting drunk with that power and failing to maintain those assets profitably long-term. Now, roll-ups have a new enemy -- a version of middleware outsourcer that is best exemplified by Dynasty Financial, TruClarity and Carson Wealth. The threat the new model poses can be seen in the pivot of roll-ups like United Capital and HighTower toward having software outsource offerings of their own. Not that the Dynasty-style outsourcers don't have their own vulnerabilities. RIAs can walk out the door as contracts expire as they can't at roll-ups. So as roll-ups become more like outsourcers, outsourcers like Dynasty are having to imitate roll-ups and get into the M&A game to maintain growth and establish their value. Here is Exhibit A of Dynasty applying dealmaking capital and acumen to good effect using a Cantor Fitzgerald roll-up orphan as the fodder.
As part of a single sweep of 2018 transactions, a mezzanine RIA in Steel City purchased Cantor Fitzgerald's first, best and last RIA asset and, in the process, became the advisor to the area's largest employer's 401(k) plan.
D.B. Root & Co. LLC is now a ballpark $5.2 billion player with a vastly enlarged presence in the retirement business. The AUM comes with an asterisk because about $4.5 billion is still to be paid for next January.
What's the deal?
"It's a Pittsburgh story," says David Root, principal of the RIA in question. "It was a once-in-a-lifetime opportunity to try to take full advantage of our position."
It's also a Boston story, a New York tale and a San Francisco yarn -- one with a Toledo chapter and with Dynasty Financial Partners LLC adding dash, savvy and capital into the narrative.
Root's progress
We pick up Root's story in 2015 when he was 55 years old. Back then he advised about $650 million of assets as a Boston-based Commonwealth Financial Network rep -- and was worried as hell about the future.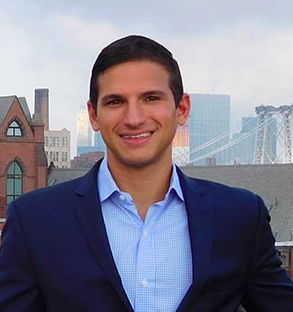 Like thousands of other advisors, his solution was to form an RIA. Root moved his assets to San Francisco-based Schwab Advisor Services and began the odyssey of building a company for growth and long-term survival. New York-based Dynasty, which now has $25 billion of administered assets, and its advisor clients a combined 45 offices, rode shotgun on that journey.
But it was in 2017 that Root grasped the levers at his control and began pulling them opportunistically by purchasing a 10% stake Pittsburgh-based R. Applegate & Associates LLC, with the option to buy the by January 2019. Headed by Richard Applegate, the firm has $4.75 billion in 401(k) assets advised and $225 million of AUM.
Applegate's journey
That RIA had picked it off, in turn, from Cantor Fitzgerald of New York as it unraveled its ill-fated roll-up founded in 2014. Applegate had been its first purchase and the last to depart. See: How Neal Simon parlayed a hoity-toity family office RIA into a $5 billion serial buyer in two years by letting the whale swallow him first.
"Cantor was a great story," says Louis Diamond, recruiter for New York's Diamond Consultants. "They had grand aspirations, and they were trading on the Cantor Fitzgerald name, but a lot of it was just talk."
Around that time Root also scooped up Toledo, Ohio-based Paul Abendroth Group, with $100 million in AUM and $300 million in advised assets. Applegate and Abendroth each have three employees. Root's firm has 17. Of those 23 total advisors many are of the next-gen variety -- ones who can take over down the road.
Dynasty had recently started to see the value in acquiring struggling roll-ups. "They can't get to scale really fast. Even when they do they're challenged to stay there because of the increased competition that's coming," says Penney.
The strategy paid off for Root. By dint of owning Applegate, his firm was catapulted into the position of advising the 401(k) assets of Pittsburgh's largest employer, the 65,000-employee health care firm being one that the had company snagged as it was just starting up.
401(k) mirage
The manner in which D.B. Root transformed itself from an small IBD into a regional force in such short order is going become more common.
"In the past, the number of what we would call wealth credential buyers -- meaning they have a value proposition, access to capital, can structure deals and know how to do them -- was relatively limited," says Diamond. "With these private equity acquirers, and the increasing capabilities of the HighTowers, Focuses, and Dynastys of this world, this [RIAs making big M&A moves] is definitely something that we're going to see continue trending."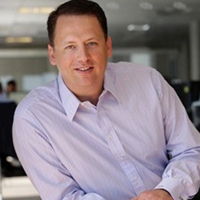 Keep in mind, however, that when it comes to the 401(k) assets, the minnow-swallows-whale scenario is partially a mirage because due to that sector's low margins. See: The great 401(k)-or-not debate: RIABiz webinar lays out the perils and rewards for RIAs thinking of wading into the fast-moving 401(k) stream.
"Between [Applegate's] qualified retirement business and wealth management business, his revenues represent about 50% of our revenues," Root explains. "His assets under advisement on the retirement side are substantial. The growth of retirement plan advisory [alone] can be as much as 10% to 15%, 12 to 17% if you're doing it right."
Contrast that, he says, with high-net-worth retirees whose assets tend to go in the opposite direction in the decumulation phase.
"[Retirement assets] are incredibly misleading, because the return on assets is so low." Diamond agrees. "I don't know Applegate's business, but I would assume working with other sized businesses with large institutional relationships that his revenue is probably only two or three million, so it's definitely a misleading figure."
The way to $50 billion
Root gives much of the credit for his roll-up activity to Dynasty as expert dealmaker and capital backer. But Diamond says that Dynasty will need more David Roots if it ever hopes to hit its long-stated $50-billion target of critical mass. See: What exactly is Dynasty Financial Partners and why is the Smith Barney execs' startup gaining so much attention?
"One way, I think, that Dynasty is going to try to get closer to that $50 billion mark is by devoting more resources to this M&A sleeve," Diamond says. "If Dynasty is able to differentiate and show that they can really help firms grow this way, it becomes a way to help grow their existing firm, which is good for everyone because it gets more buy-in for them, but also its a great sales tactic, because their value proposition is that much stronger."
Ramping up M&A is not necessarily a stretch in this post-DOL RIA deal environment.
"I have not seen as much [RIA] M&A activity and interest as I'm seeing in this last year," says Applegate, discussing growing RIA market strength. "The reason for that is because of that [DOL] fiduciary change, whereby brokers are increasingly moving into the fee-based business, and they're doing that particularly with their retirement plan businesses." See: All-LPL M&A deal yields one $875-million firm in which Black Diamond, Schwab and Vanguard are named factors.
"We've seen in the last couple of years the M&A figures keep ticking up," agrees Diamond. "I think what we see is that just about every RIA out there is looking to acquire business."
D.B. Root's brisk M&A activity also acts as something of a showcase for Dynasty.
"[Dynasty's] core business model is still breaking away wirehouse advisors to launch their RIA, that's still going to be their dominant business," says Diamond. "Their second business is on-boarding existing RIAs who are looking for some more leverage and support."
Providing RIAs with M&A expertise and backing, however, is a third growth avenue for an RIA partner like Dynasty -- maybe more.
"Half the calls we get now are from advisors that actually love the whole independent model, and some are already independent but they're not looking to run their own firm, they want an introduction to somebody like David [Root]," says Penney. "As people have come to realize that Dynasty is in the business of helping facilitate those introductions and those acquisitions we're getting more of it."
Regional dreams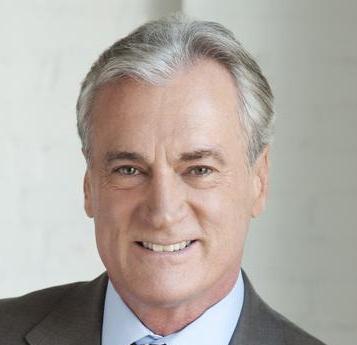 While Dynasty has its eye on M&A as its next big growth engine, Root is more focused on the 401(k) business. "We now represent one of the largest fiduciary advisory practices to retirement plans, to retirement committees, and trustees in [Greater Pittsburgh]," says Applegate.
The newly bulked-up firm now serves 97 retirement plans, with 45 coming form Abendroth and 33 from Applegate, alongside a number of new private clients added to the firm's roster.
Despite the low revenues the retirement plan market it generates, it's the increased play for that market that D.B. Root's new acquisitions are expected to predominantly support.
"It didn't start out that we were pursuing the retirement plan business, in a sense it pursued us," says Root. "It's much lower return on investment, and it can be high assets under advisement, low asset based fee … but what I like about the business is the growth potential, especially as a fiduciary." See: Granddaddy $220-billion RIA 401(k) roll-up books new $20-billion deal but may have bought its way out of a growth plan.
M&A may also continue to pursue Root.
"You have a structure [in this deal] that David Root's going to be able to continue to leverage and really ramp his inorganic growth campaign on an ongoing basis going forward," says Penney. "They have the ambition to be one of the premier wealth advisory brands in their market, defined in a regional sense."
A snowballing effect is expected, Applegate says.
"We became even more of a regional player into two different regions."
The plan is for inorganic growth to act as a catalyst, Root adds.
"If we can achieve scale, I think the organic growth will follow … it is complicated, but the pieces fit together."
---
---
---