Larry Fink: We also intend to double the size of the investment stewardship team over the next three years.
Brooke's Note: When you run $6 trillion of money it's tricky to see the big picture because you are the big picture. At that level, the only real risk to your company is if something bad happens to the world. Bad as in bad, like the oceans turning to algae soup or global income disparities reaching levels that lead to widespread revolution. So the trick, after using business myopia as your best weapon in becoming a giant, is to use the spoils of success as a tool to transcend your market-blinkered worldview. That was my takeaway of what BlackRock CEO Larry Fink wants us to take away from his cautionary letter to America's CEOs. Fink tells them to clean up their act -- especially given the void of government stewardship and the current politics of polarity, and the precarious economic situation of an increasing majority of Americans -- or answer to him. The degree to which Fink follows through on his solemn vows remains to be seen. But to the extent he enforces integrity-first advising, BlackRock will enjoy a closer and even longer-lasting communion with RIAs, the biggest users of his firm's iShares. See: Where RIABiz's view of RIAs as oases-of-ethics bumps up against the Merrill Lynch & Co. mirage -- and why that mirage is still so effective.
Larry Fink sent an open letter to the financial industry Monday warning his fellow CEOs to shape up their corporate governance or -- as he tells it -- face the wrath of his firm.
A draft was published as part of an article by the New York Times.
The CEO of BlackRock Inc. published the 1,755-word letter in the spirit of a lofty manifesto of his corporate vision about what's next for his $6-trillion asset manager.
Yet Fink, a fervent Democrat, also made clear to CEOs that the behavior of their firms will need to change -- or else -- in light of his stiffening resolve to think more as a global citizen than as the chief warlord of a money-minting fiefdom.
Path to enlightenment
"Your company's strategy must articulate a path to achieve financial performance. To sustain that performance, however, you must also understand the societal impact of your business as well as the ways that broad, structural trends – from slow wage growth to rising automation to climate change – affect your potential for growth."
"In the $1.7 trillion in active funds we manage, BlackRock can choose to sell the securities of a company if we are doubtful about its strategic direction or long-term growth," he writes. "In managing our index funds, however, BlackRock cannot express its disapproval by selling the company's securities as long as that company remains in the relevant index. As a result, our responsibility to engage and vote is more important than ever."
The letter met with a gushing review from Andrew Ross Sorkin, the Times columnist breaking the story.
"What it says is likely to cause a firestorm in the corner offices of companies everywhere and a debate over social responsibility that stretches from Wall Street to Washington," writes Sorkin.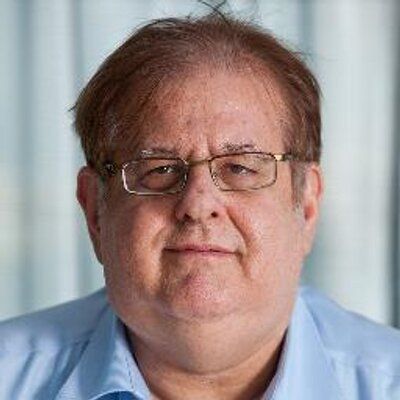 The dean added he's seen "nothing like it.''
All talk, no teeth
A more cynical standpoint was expressed in Bloomberg.
In "Larry Fink talks the talk but neglects to walk the walk", gadfly columnist Stephen Gandel opines that Fink's credibility is on the decline after four years of sending these kinds of Dear CEO missives with much fanfare but with little follow-up action -- and carrying no enforcement power. See: Why RIAs (Republicans, too) need to snap out of willful ignorance about climate change to claim the mantle of wealth stewardship.
"Fink's bark is always going to be louder than his bite," Gandel writes. "BlackRock does nearly all of its stock market investing through index funds. So no matter how much it disapproves of a company's stance on the environment or whatever, it can't actually sell."
To buttress his argument, he points to BlackRock's efforts -- or lack thereof -- to influence share buybacks over the years.
In July 2016, Fink's name was among a roster of high-wattage financial-services-firm CEO signatories to an open letter entitled "Commonsense Corporate Governance Principles." Those recommendations were "not meant to be absolute," the document read, and represented the "beginning of a continuing dialogue."
Executing proxies
In his most recent letter, Fink says that BlackRock vice chairman and a co-founder Barbara Novick will continue to oversee the firm's governance oversight efforts. See: BlackRock solicits more regulator scrutiny of robo-advisors, eliciting jeers and a cheer.
"We also intend to double the size of the investment stewardship team over the next three years," he writes. "The growth of our team will help foster even more effective engagement with your company by building a framework for deeper, more frequent, and more productive conversations."
BlackRock has not responded to an email from RIABiz. An October 2016 article in Institutional Investor put the number at 22 and an article in yesterday's Wall Street Journal reported that Fink was aiming grow the team to 60 over the next three years.
But the New York-based firm has taken some concrete action, says Randy Diamond, a former Pensions & Investments reporter who covered BlackRock's governance over the past several years as part of his CalPERS beat. See: The exit of CalPERS' turnaround CEO Anne Stausboll raises the question of whether the pension Goliath's changes are too little, too late and mostly superficial.
BlackRock has indeed been ramping up its governance efforts for years but really began to bump it up about a year ago by making hires. "A year ago they began to execute their proxies, even in index funds," he says. See: Hard numbers that show the zero-sum advantages of RIAs over wirehouse brokers as told by fund flows.
Heating up
Diamond adds that BlackRock has joined a trend of powerhouse investors forming alliances with other mega-investors like CalPERS, New York State, Climate Action 100+ and lobbyists like Washington, D.C.-based Council for Institutional Investors, to promote socially conscious change. See: Charles Goldman makes a green investment that involves black and white analysis.
To what ultimate end, however, is unclear.
Diamond tells of a U.C. Davis professor who recently completed a massive study of studies to determine whether stocks benefit from pressure from big investors. The researcher could find little difference from the ones that were left alone.
"It's questionable whether any of this works," Diamond says.
---
Related Moves
---
August 10, 2021 – 11:46 PM
---
---
---