Robert Roley: If we can make that pain go away, it's a huge value add for them.
.Brooke's Note: Six years ago, I recall the excitement of Advent buying Black Diamond. All that scale brought to modern portfolio accounting! Just a few years later, SS&C swallowed Advent without a glass of water. Now this. The technology is fast advancing but the resources and organization behind the technology are advancing even more impactful way. RIA technology articles we've written of late reflect a shift of focus from software to platforms, with Orion's build-out being the most recent example. See: Eric Clarke makes seven big Orion hires that reflect the big check it wrote to Bain & Co. -- including a 'poach' from his brother, Todd. Orion made that move in part to bridge the gap with SS&C-owned Black Diamond's enlarging suite. Meanwhile, SS&C is advancing beyond mere platforms to data, which it got a Queen Mary-sized boatload of in purchasing DST, a big league version of Envestnet's purchase of Yodlee or Morningstar's buy of ByAllAccounts. See: Envestnet buys Yodlee and its treasure trove of 'permissioned' data by selling its vision of the future of financial advice. The question is whether there's a trickle-down effect of all that data to the men and women who sit with high-net-worth investors and want to show them a full picture of their wealth. Black Diamond's Robert Roley says "yes."
The 200 Advent/Black Diamond executives, engineers and marketers who gathered at the firm's Jacksonville, Fla. headquarters to hear a panel of three RIA principals left with one resounding takeaway: Advisors need help seeing the held-away assets of clients so that they can properly analyze risk across their entire wealth portfolio.
"It diverts attention," says Robert Roley, general manager of SS&C Advent/Black Diamond, who took on many of the duties of David Welling when he departed that position to join a big RIA in August. "If we can make that pain go away, it's a huge value add for them."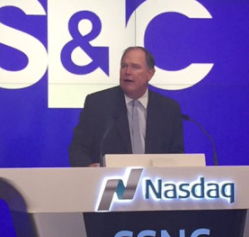 The hope at Advent/Black Diamond is that the $5.4-billion merger announced last week between its owner, SS&C Technologies Holdings Inc. of Windsor, Conn., and DST Systems Inc., a Kansas City, Mo.-based technology outsourcer, will bear fruit all the way down to the advisor level. SS&C now has a market capitalization for its shares of more than $10 billion. See: SS&C solves its Axys problem -- for now -- by acquiring Modestspark.
One of the plums of the Advent/Black Diamond franchise is Advent Custodial Data, one of the original aggregation products in the wealth management industry, which RIAs rate tip-top because it taps into pure data feeds.
But the cost of Advent Custodial Data to RIAs reflects its high value and only 360 out of 2,000 Black Diamond licensees use the ACD with the DST integration. See: SS&C overlords culturally shock Black Diamond RIAs in Chicago with heaviness and wow them with well-funded competency.
Dated data
But with this merger, that cost could come down because DST is the original vendor for much of that custody data as the recordkeeper for 48 of the top 50 asset managers and 50 of the top 100 alternative asset managers.
In addition to cost savings, Steve Leivent, senior vice president of Black Diamond and Advent Outsourcing Services hopes both the quality and scope of his firm's data will improve with the merger. "We don't have to build new pipes. We were renting the DST pipes."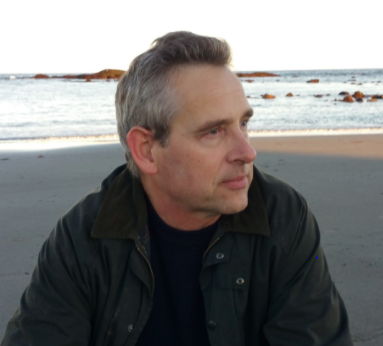 Such a trove of captive data is potentially a big plus for Black Diamond, says Peter Giza, principal of Spitbrook Associates LLC, an advisor technology consultant in Auburn, N.H. See: Five RIA principals with $60 billion of combined AUM form ScratchWorks as 'publicity stunt' and serious effort to fund fintech startups.
"It's another carrot they can use in the sales process," he says. "[Advent Custodial Data] is expensive."
He adds that capturing data is an area where a heavyweight like SS&C can outbox a smaller competitors like Orion Advisor Services LLC of Omaha, Neb. or Envestnet Inc. of Chicago, which bought Yodlee in summer 2015 for $590 million.
The benefits of the merger, however, could be a while in trickling down. It may not close until late summer and ACD pricing has yet to be considered. "It's early to quantify that," Roley says.
Also to be factored in: By technology standards DST is a bit of a dinosaur and SS&C is known as more of modern technology company that, in fact, already bought much of DST's technology capability, DST Global Solutions, in 2014.
Giza says DST's value lies in its store of and access to data and its vast infrastructure of pipes into asset managers.
Fast changes
DST was ripe for a merger because the business of serving traditional mutual fund managers has been growing less attractive due factors including ETFs, index funds and fee compression, says Mike Alfred, cofounder of Brightscope Inc., which analyzes and rates 401(k) plans in La Jolla, Calif.
"DST has been shedding non-core assets over the last five-plus years under [chairman, president and CEO Steve] Hooley's leadership and the DST that sold was a leaner, meaner version of itself than the one that he inherited when he took over as CEO," he writes in an email.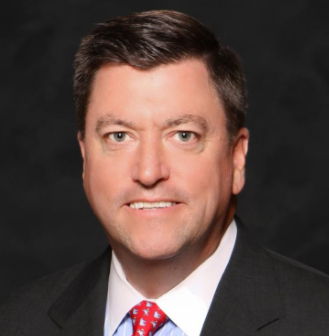 Where DST is challenged is in using technology replenish and sort the data. SS&C's efficiency is expected to shave $150 million in annual costs, according Hooley.
"SS&C has a rich history of delivering best-in-class technology that complements DST's existing solutions, and, as part of SS&C, we will be able to advance our extensive, multi-year strategic transformation," he says in a release.
There was also a sense of urgency in applying a more modern approach to DST's data stores.
"The rate of change, the technology required and the requirements of integrated solutions in the investment and wealth management space are unprecedented," says Bill Stone, chairman and chief executive officer of SS&C, in the same statement.
"The combination of SS&C and DST is an exciting opportunity and will continue to deliver solutions, globally. We will, together, continue to build on the relationship since we acquired we acquired DST Global Solutions in 2014." SS&C bought DST Global for $95 million for Anova an investment data management and analytics platform, and HiPortfolio an investment and fund accounting platform.
With more than 14,400 employees worldwide, DST generated revenue of $2.3 billion for the 12 months ended Sept. 30, 2017.
---
---
Mentioned in this article:
---
---
---