News, Vision & Voice for the Advisory Community
Nearing 100 employees, the Chicago-based robo-advisor blurs 401(k) and retail asset distinctions by making advice factories out of investment product manufacturers
January 16, 2018 — 8:06 PM UTC by Lisa Shidler
Brooke's Note: When I caught up with Rob Foregger during the editing stage of Lisa's article he exuded an unhurried urgency when talking about cofounding his second robo-advisor from his Vermont home. See: Personal Capital gets $75 million investment and an ex-Schwab retail chief in Jeff Carney. There's not too much to distract him from his vision at this time of year. The landscape may be rural gray and white in January but his vision filters through a prism of colors that is innovative in the full rainbow spectrum that it reaches for. As he proceeds, all eyes will be on John Hancock first because the NextCapital technology is most fully implemented there. But an early peek by a Greenwich, Conn. VC was enough to embolden it to lead by far the biggest round to date. One irony here is that the person tempering enthusiasm most for what NextCapital is trying to do is Foregger himself, knowing that mass customization is an oxymoron, even if an achievable one. The VCs and analysts are unanimous in praising NextCapital for living up to its very self-assured name and seeing springtime and maple syrup in the now-barren trees.
The shoot-the-moon robo strategy of NextCapital is looking up now that John Hancock Financial Services Inc. has come out of pilot and State Street Global Advisors became a partner in going after RIAs.
The Chicago-based digital advisor, founded in 2013, announced it more than doubled its backing with $30 million of venture round led this time led by Oak HC/FT of Greenwich, Conn. See: NextCapital raises $16 million as its founder goes where Financial Engines' 401(k) robo strategy didn't.
All told, the firm has raised $54 million: Six million dollars in August 2014, $18 million in 2015 and, just recently, this $30-million round.
Late to the game in robo-software terms, cofounder Rob Foregger's vision was to apply automation to giant investing houses like Russell Investments, Transamerica and State Street and essentially convert them into giant financial advice factories. (Indeed, its early VC backers include Transamerica and ManuLife (Hancock), with Alliance Bernstein and Russell being two of the three lead investors in addition to Oak.) See: NextCapital poaches great Aon Hewitt hunter as it tracks big institutional game terrain.
The idea is to remove the borders between 401(k) assets and retail assets and turn it all into one automated account that starts with the first dollar in retirement plan and ends at death -- with the user experience and investing methodology administered all the way through.
'Hard work, no question'
"It's so disjointed today. It's the vision to have one advice engine for assets in-plan and out-of-plan," says Foregger, who also cofounded Redwood, Calif.-based Personal Capital. "John Hancock is the first to do it."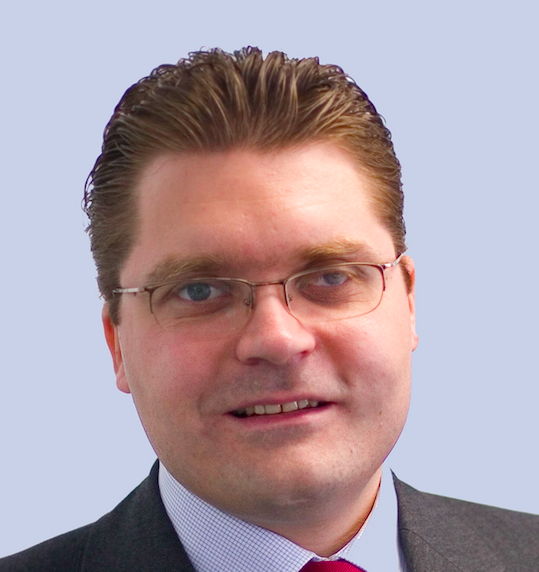 He adds that the vision is a work in progress but that many big asset managers, recordkeepers and insurance companies signing on -- with some more big names yet to be revealed publicly. 
"Building out an enterprise digital advice platform that works across 401(k) and retail market is hard work, no question. We believe, however, this provides us with a very unique, scalable and high-growth opportunity in the marketplace."
Alois Pirker, analyst with Aite Group in Boston is a believer in NextCapital's vision of massive overhauls of investment giants so they can crank out mass customization of financial advice.
"They're flexible working with firms that aren't cookie-cutter in terms of investment options and terms of the way the functionality works. It is giving them the scope to shape." 
RIA gene therapy
Working with one big partner has helped NextCapital wend its way back to the RIA market, Foregger says.
"RIAs weren't in our original DNA," he says. "Now we actually can -- with [Boston-based] State Street Global Advisors -- go into the RIA marketplace and we do expect that to expand." See: TD Ameritrade angers RIAs who feel 'blindsided' after TD Ameritrade's actions prompt the departure of all Vanguard and some iShares ETFs from its NTF platform.
Being a cradle-to-grave advice and technology provider is a strategy fraught with challenges but one that makes the firm a force to be reckoned with, says Will Trout an analyst with Celent in London.
"In this space, NextCapital is hard to beat. They compete on the account management level with Financial Engines, Morningstar Retirement Manager [and] Guided Choice while offering a technology alternative [for financial firms] to the offerings of Envestnet and other turnkey, full-stack providers." 
Nor does NextCapital see itself competing with a host of B2B robo-advisors like Trizic Inc., SigFig Wealth Management LLC, Jemstep Inc. and FutureAdvisor. See: Robo-advisors hit lull in everything but VC backing as reality fragments their identity.
"Those are good for some banks," Foregger says. "Our customers don't want a white label robo. They don't want Betterment."
Customized but unique
To sell an automation facility for dozens of financial giants, of course, is no mean feat.
Not only do these firms want assets to flow freely from plan to non-plan status but they want to apply their institutional investing acumen to all portfolios.  Firms like New York-based Betterment keep costs at rock-bottom levels by white labeling a small selection of basic portfolio models.
"The challenge for all B-to-B advice providers ... is that every institutional client will have a unique architectural profile and technology requirements and so it will require a fair bit of customization. This inhibits the ability to scale," Trout says. 
But Foregger says his firm's technology cuts both ways.  
"What we're doing is hard and it is a big engineering challenge to create an enterprise solution to work across the 401(k) plans and retail. It's an engineering challenge to create a common platform." See: Five RIA principals with $60 billion of combined AUM form ScratchWorks as 'publicity stunt' and serious effort to fund fintech startups.
NextCapital has created more than 18 tailor-made programs for its commercial clients, which include John Hancock, Transamerica, Russell Investments and State Street. 
Foregger says it would be an impossible task if it weren't for the underlying technology. 
"We're not reinventing the wheel every time. We're using technology and all of our solutions relate to similar codes and they're not separate codes. It's an engineering challenge making sure we can scale and while at the same time being able to deliver a differentiated solution and digital advice platform for each of our customers."
Fast track
NextCapital is in a position to grow more quickly because it offers both retail and 401(k) robo-advice, according to Streisfeld.
"We think NextCapital has a much faster way to market than their other competitors," he says.  See: Betterment's 'call me a masochist' co-founder goes in search of more acute pain and Jon Stein flies solo
NextCapital's edge, he adds, is that offers advice outside of just 401(k) plans and allows firms to create robos for financial firms. Right now, Financial Engines only has a 401(k) robo and no other services but it bought The Mutual Fund Store as a means of bridging that gap. See: Power Player: Larry Raffone is racing to 'lock up' the 401(k) market by taking its robo head start and combining it with a semi-national RIA.
"When you talk to plan managers who have Financial Engines, there's a genuine displeasure with the way it [the program] is executed," Streisfeld says. "I don't want to say that people aren't happy with Financial Engines but you're seeing a shift." 
Trout agrees. "NextCapital is riding a wave of growth and interest from RIAs around these accounts. These guys are not going to use Financial Engines. They want a full-stack technology solution." 
A spokesman from Financial Engines declined to comment for this story. 
Joining the 401(k) advice war
In December, Boston-based Fidelity Investments launched an automated advice program to vie for 401(k) clients with Financial Engines. Reacting to that move, Financial Engines announced a price cut of one basis point effective Jan. 1. See: Fidelity Investments (explicitly) enters 401(k) advice game -- then Financial Engines' shares plummet despite its 'Mutual Fund Store' RIA winning Boeing and Ford accounts.
NextCapital builds out individual robo tech for investment companies that can be used in individual retail, managed advice for 401(k) plans and non-discretionary advice whereas Financial Engines provides investment advice and managed account advice for 401(k) plans, but doesn't provide advice for retail clients. NextCapital and Financial Engines overlap in the 401(k) arena and both offer similar types of advice to retirement plan participants. 
Foregger acknowledges that his firm has numerous competitors ranging from those with retirement products and those that focus more on wealth management but argues his is the only firm handling all of these categories. 
"NextCapital is directly competing against Morningstar and, to a lesser degree, Envestnet in the retirement marketplace," he says. "The commercial partners that we are enabling are, however, often seeking to deliver an in-plan and out-of-plan digital advice solution that allows them to compete with Financial Engines. Again, our partners are often seeking to utilize their own proprietary investment methodology and control the end-participant experience, which Financial Engines generally does not allow."
Meanwhile, Foregger intends to put the new VC round to work hiring staffers to accelerate the growth -- specifically technology coders, software engineers and staffers for the portfolio operations team. 
"We spend our money on our platform. The use of the proceeds is really focused on delivering new technology to our partners and ensuring we have the right staff."
---
Mentioned in this article:
Aite Group
Consulting Firm
Top Executive: Frank Rizza
---
---
Share your thoughts and opinions with the author or other readers.
Brian Murphy said:
January 16, 2018 — 10:09 PM UTC
---
---