Long-time Mercer principal joins growing Portland, Ore. retirement plan firm
Author RIABiz
January 15, 2018 at 2:17 PM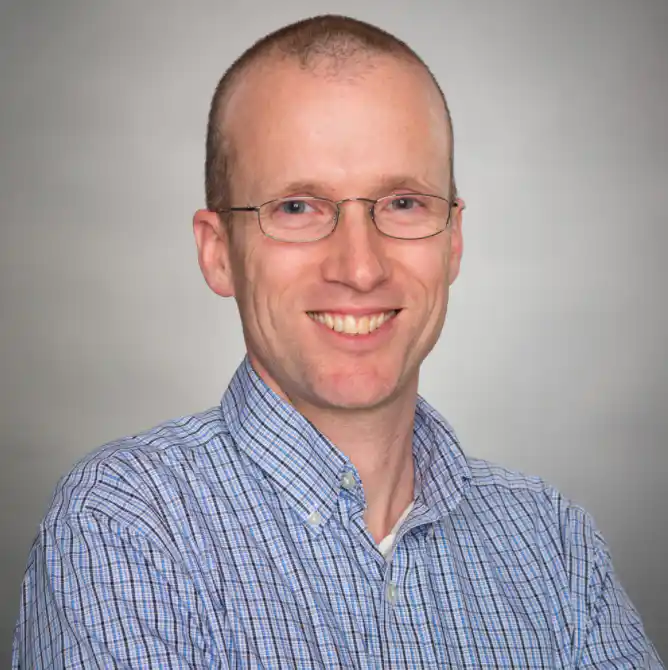 David Williams
---
---
Jim Starcev
September 9, 2009 — 2:40 PM
I think this article misses a couple of points. First, on Twitter, I think the real value is not in as much what you tweet, but in tracking what others are tweeting about you and/or the industry. There are some tools, such as Tweetdeck that make this easy and if all you do is view, there is not a compliance issue. You can also use Twitter to track a lot of industry sources. I think there is value is tweeting yourself, but with compliance issues that will require some planning and some cost.
The second point is the age of users. Twitter users are still very young, but baby boomers are jumping on social networks in large numbers. A recent Business Week article had the following quote "U.S. users age 55-plus shot up 25%, to 7.3 million, in the one-month period ending Aug. 4…..Older Facebook users now represent about 10% of the total 77.7 million registered with the site in the U.S., according to iStrategyLabs data."
I am in the camp that feels social networking is more of a revolution than a fad and it is something financial advisors and the <span class="caps">SEC</span> are going to have to deal with.
Nevin Freeman
September 9, 2009 — 5:32 PM
As advice to advisors looking to find value in Twitter, I'd say this: Make sure you don't follow too many people in hopes of them following you back and you amassing a large following, for precisely the reason Jim points out; If you are following 500 people, chances are you will never be able to keep up with the stream of incoming tweets. My personal rule of thumb is to keep it to about 30-40 active users, and so I'm pretty selective about who I follow.
On the larger question of social media/networking being fad or revolution, I'm somewhere in the middle. Twitter has changed the way Web developers think about the web forever, because it popularized the idea that information on the Web has much more value if it is hyper-current. So, in that sense, I think these types of uses of the internet are indeed here to stay. Twitter itself is sure to live for a good while, but just like other social web giants (MySpace is a good example here), I don't think it will be in the spotlight for more than a few years. It's quickly filling with spam and self-promotion just as others have, and that takes away from the experience.
Thanks for the comment Jim! You make a good point about the age numbers. I hope to read you here on RIABiz again.
Les Abromovitz
September 9, 2009 — 7:05 PM
I believe Jim and Nevin make excellent points. Perhaps, IARs who believe strongly in the benefits of social media can make it their mission to educate the firm's decision-makers.
As I mentioned in the original posting, chief compliance officers (CCOs) are required to be experienced and knowledgeable regarding <span class="caps">SEC</span> rules and regulations. In most cases, they have been around a long time and tend to rely on traditional marketing tools. IARs can take it upon themselves to familiarize CCOs with social media technology. It might be best to start with how social media can be used to track industry trends as Jim suggested. Once the <span class="caps">CCO</span> is more comfortable, IARs can suggest marketing approaches using social media that will require attention to the compliance implications.
TJ Gilsenan
September 10, 2009 — 1:43 AM
I think all make good points. Something else to consider when thinking about social media – is information from that particular form of media displayed by search engines in their results page? To my knowledge, Google does not include tweets in its search results and Bing does so on very limited basis. While that may someday change, if you are looking for more immediate value there are better ways to go. For example, if you create and post a video to YouTube or a slide presentation to slideshare about, say, financial planning, your post may be shown by Google to people who are looking for financial planning. This offers you the opportunity to develop new prospects and enhance your firm's visibility. For my money, that's real value.
Nevin Freeman
September 10, 2009 — 7:34 AM
Hmm, in addition to some value added to this article, you guys have helped me check how the commenting code I wrote works, and it looks like it needs work! Sorry for the confusion with <span class="caps">HTML</span> getting into the text and comments showing in the wrong order, I'll work on this asap.
http://peiro.ir/forum/member.php?action=profile&ui
The Cupertino-California-based computer maker has stuffed a terrific offer of technology in the box that is pretty little much larger than a normal Linksys or Netgear residence router and weighs about as much. Into this approximately three-pound router, Apple hasn't only enabled dual-band capability (simultaneously), and also USB backlink potential so you can share a printer across networks, as well as hard-wired high-speed wired Gigabit connectivity.
http://thescripter.com/variables.htm
Would you like an excursion guideline inside of your trip a vacation in Disneyland? Janet Hawthorne could possibly be the individual to talk to. She will enable you to obtain probably the most expense productive . Determine far more about her and her lately launched manual.Many thanks for traveling to nu metal