News, Vision & Voice for the Advisory Community
The word-of-God consultant told the Omaha, Neb. software maker to build Eclipse, which worked well, and sparked demand for asset management and marketing experts
January 12, 2018 — 7:28 PM UTC by Brooke Southall
Brooke's Note: McKinsey-type consultants -- what are they good for? No sooner was Orion purchased by TA Associates three years ago than those fancy-pants private equity guys helped commission Bain & Co. consultants. See: Boston firm buys Orion Advisor Services as part of NorthStar succession deal. The Bain report boiled down to one recommendation. But it was a whopper: Be an investments platform, starting with rebalancing and going from there. What it does is to answer the question: How does Orion remain one of the Big Three -- with Black Diamond and Tamarac -- for RIA performance reporting software when it is owned by far the smallest company of the three. [Tamarac's owner Envestnet is a $2.4-billion market cap publicly traded firm and Black Diamond's owner is SS&C, which was big enough to swallow publicly traded DST for $5.4 billion this week.
Orion Advisor Services LLC made seven hires reflecting an ambitious new business model that bakes asset management into the performance reporting cake.
Following a blueprint completed by Bain & Co. after a major internal analysis, the Omaha, Neb.-based software company notably hired Evan Hatch as director of premier services, Sean Hollingshead as vice president of managed accounts and Heidi Meyer as strategic consultant.
TA Associates Management LP, headquartered in Boston and Silicon Valley, has owned a majority stake in Orion's parent firm, NorthStar, for three years. The private equity firm began its process of revamping Orion for greater growth by commissioning the blue chip consultant to examine where investments could best be applied. See: Orion's parent NorthStar tops 700 employees, finishes second Omaha campus and taps a super-exec from central casting to run it all
"Eclipse was a multimillion dollar project," says Eric Clarke, founder and CEO of Orion. "It's been a big bet."
Necessary bravery
It's a bet that's paid off big-time. Orion boosted assets 50% in 2017, making inroads in a technical deficit thrown into sharp relief when facing off against Seattle-based Tamarac Inc. and San Francisco-based Black Diamond, both of which have in-house rebalancing.
Orion now administers data for 1,300 firms constituting $550 billion in AUA and over two million accounts.
"Sometimes hiring an outside firm solidifies something we already know," Clarke says. "It gave us some good courage." See: Eric Clarke rolls the API dice by posting Orion software's code online.
The dose of bravery was needed to shift the mindset from software to platform, says Joel Bruckenstein, producer of T3 conferences.
"Orion is striving to become more of a platform, as Tamarac has done," he says. See: How vendors fail RIAs -- and themselves in the bargain -- by insulting RIA intelligence
Chief 'Community' explainer
The Orion hires follow the emerging success of Eclipse and its even greater promise as it expands the company's value chain.
Perhaps most telling is the Hollingshead hire, not just because he was poached from a fellow NorthStar-owned business unit, CLS Investments LLC, also in Omaha, but also because Hollingshead most recently served as director of the investment advisor division there. CLS is a TAMP that manages about $8.5 billion of assets, up from about $5.5 billion three years ago when TA Associates bought the company.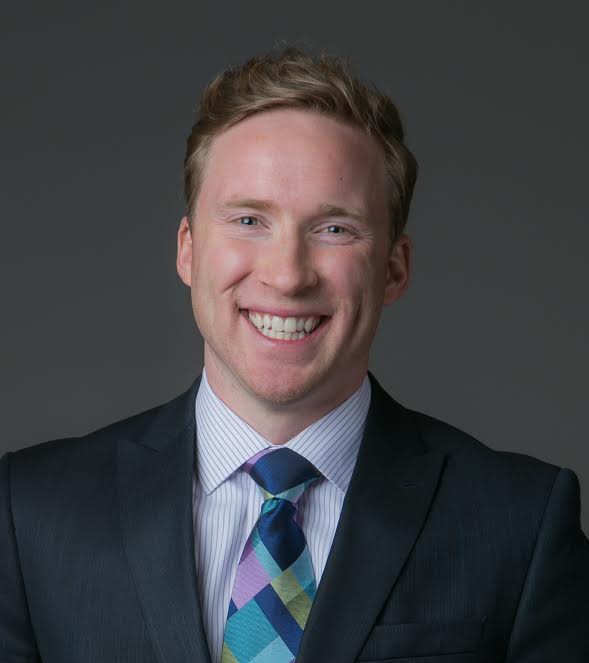 The CLS asset growth of more than 50% during that time period reflects how it has filled a sort of TAMP-to-TAMPs model. It sells model portfolios of ETFs that are sold for free on the platforms of Envestnet, FTJ FundChoice and others. CLS gets paid only by the five ETF providers whose funds are used as building blocks -- PIMCO, JPMorgan, Deutsche, Invesco's PowerShares and FirstTrust.
The hire of Hollingshead by Orion was a friendly "poach" that has happened on other occasions within NorthStar, says CLS Investments CEO Todd Clarke.
Hollingshead was recently charged with launching Riskalyze's robo Autopilot on behalf of CLS and succeeded in getting it from zero to $250 million of AUM in short order.  Now he will see through the launch of Orion Communities, a peer-to-peer model marketplace, largely to existing advisors under the Orion umbrella. 
Communities allows Orion clients on the Eclipse trading platform to share model portfolios with each other in an open-source platform. Orion will assist RIAs in selling models by collecting billing contact information from RIA users and then make that information available to the model makers through Orion Communities.  
"We were rolling out our Community and we needed somebody to explain it," says Clarke. "We're absolutely certain to roll-out technology in 2018 to help advisors customize portfolios."
Free portfolios
"The cost of building a portfolio is near zero," he adds. "If advisors think fee compression can affect them, we can supply them with portfolios for free" to reduce all-in costs to investors.
The strategy of edging into investing is both an offensive and defensive strategy, Bruckenstein says. "Big picture ... there will be compression in fees advisors pay for portfolio management and reporting, so firms like Orion need to offer more value-added services, which is what they are doing. [It's] good for Orion, good for their clients."
Spreading out
As director of premier services, Hatch, who most recently served as the director of operations at Pacific Life Insurance Co., will travel to work with big RIAs onsite. 
Meyer joins Orion from Frontier Asset Management LLC of Sheridan, Wyo., where she served as director of national accounts for nearly six years. Meyer will analyze the needs of Orion's clients and relay them to Orion teams for the purpose of designing training and service programs.
Ben Frantz, Paul Wick and Jina Horton were all recently hired as vice presidents of business development and charged with expanding the company's geographical selling footprint. Frantz will cover the Southcentral region, Wick will cover the Midwest and Horton, the Northwest.
Wick previously worked for Gemini Alternative Funds LLC of Chicago, which services the investment community as a managed account platform working with dedicated managed accounts and co-mingled funds.
---
Mentioned in this article:
---
---
Share your thoughts and opinions with the author or other readers.
Stephen Winks said:
January 15, 2018 — 6:47 PM UTC
Peter Giza said:
January 15, 2018 — 8:43 PM UTC
---
---