Gail Graham's four-plus years at United Capital was more high-charged than projected.
Brooke's Note: Here are three very different kinds of notable people at three spots on their career arcs and each in a spot you couldn't have guessed a year ago. All three people, Gail Graham, Min Zhang and Larry Shumbres have the common denomnator of being guns for hire in a heating RIA battle. Each has tried to kick back a bit only to be drawn back in by an irrestible swirl of RIA digital opportunity. But in interviewing Cecile Munoz for this article she added somewhat ominously the people making these hires are doing so with a mixture of fear and ambition as the Amazonization of commerce in the United States shrinks profit margins at a rate never before seen.
Gail Graham is watching cable news today and wondering if her life is about to be redirected by a storm for the second time in five years.
The long-time Fidelity Investments executive who left the big Boston firm to become chief marketing officer for United Capital Financial Advisers in 2012 is glued to her television in Manchester-by-the-Sea, Mass. because of direct life and asset interests.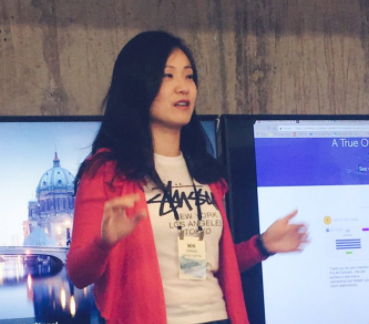 "These strategic hires have great institutional experience and point of view and Gail is definitely one of those people," says Cecile Munoz, president of U.S. Executive Search and Consulting in Los Angeles.
The net result was that Graham often spent five days on the road as the opportunity expanded and she made countless trips from Boston to Newport Beach, a journey with no direct flights.
Though she loved the job, perhaps too much, Graham left United Capital, which now has $19.8 billion of managed assets, in January to restore balance to her personal life.
Now she is in the midst of completing a change from a big house in New England to a more manageable place in South Carolina that she and her husband recently purchased.
That home now lies in the path of at least one projected path of Irma.
Five months from mailroom to CEO
Also in the storm's path in Atlanta is Larry Shumbres, 43, who also completed an unbelievable last five years -- and even more unimaginable five-month tear culminating in him becoming CEO of Los Angeles-based Totum Wealth, which he has now renamed Totum Risk, and moved to his hometown in Georgia.
Shumbres replaces Min Zhang in the chief executive spot. The firm has five employees.
Zhang originally spoke with Shumbres after he set up a side private equity business, Greenback Investments. So enamored of his abilities was Zhang that she pitched him on joining Totum as chief revenue officer -- namely head of sales. Shumbres agreed to do a dry run to New York City and found himself in the conference room of a big financial institution with five people and an additional three people on speaker phone.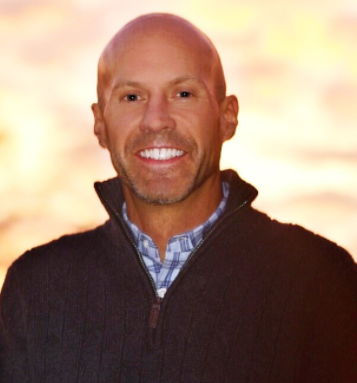 Shumbres says he ended up having to speak very little as the company itself, knowing the Totum risk-management software and knowing Shumbres was new to it, spent the whole time telling him why it was so great.
"They told me why they wanted Totum."
Totum's pitch is that it's risk management is based more on an actuarial measurement in a life insurance mold rather than flimsier stated investor preferences. How Aaron Klein plans to make Riskalyze the epicenter of the RIA business with $20 million of fresh private equity money
Then only months after accepting the job Zhang started to step back from the frontlines to a board position at Totum -- and whammo -- he was CEO. Not that Shumbres fell off a turnip truck. He was brought aboard at eMoney -- from a gig at Schwab Advisor Services overseeing 100 RIAs in the Southeast -- by Edmond Walters to shape sales of the planning software to the RIA market in the stretch of time 2013-2014 leading up to that sale of that company to Fidelity Investments.
"He's been around firms with the Midas touch," Munoz says.
Before he went to Totum, Shumbres was with eVestment, which just got sold to Nasdaq.
Zhang shazam
The ascent of Shumbres at Totum coincides with Zhang becoming vice president of digital product management at United Capital -- a newly created position that reflects United Capital's continuing metamorphosis to being a software operating system for RIAs. Framing it as a wildly disruptive 3,300-basis-point fee on de novo revenues, Joe Duran's United Capital digital reboot is apparently raking in RIA assets and revenues Its FinLife Partners product had $3 billion of assets under contract in March, according to a release.
"Given her background and accomplishments in the industry, we look forward to her future contributions to the firm's platform and client-facing tools," said a United Capital company spokesman. Zhang says she can't speak to media currently because of compliance restrictions.
But in one of her first acts as a United Capital employee, Zhang is attending the FUSE conference in Utah this week. I got an email from one astonished attendee who wrote: "I just saw Min Zhang and she's wearing a United Capital badge!"
Graham says she left United Capital after signaling her intent to do so last summer and that her consulting company allows her to work at her desired pace of 25 to 30 hours a week.
Until July, Graham says most of her hours were devoted to United Capital but that since then she has taken on a number of clients working to better understand and attack the RIA market opportunity.
Graham adds that United Capital may be shifting from a marketing mode, which is her forte, to more of an advertising mode.
---
Mentioned in this article:
Evestment
Manager Research
Top Executive: Jim Minnick, CEO
Totum Risk
Tech: Other
Top Executive: Larry Shumbres, CEO
---
---
---