News, Vision & Voice for the Advisory Community
Can the Fort Mill, S.C. broker-dealer add 3,200 NPH advisors, make RIAs bend to its will and not break bad with giant partners?
September 6, 2017 — 12:09 AM by By Lisa Shidler
Brooke's Note: LPL Financial is doing the kinds of things to RIAs that might make an RIA publication go ballistic. The big IBD is raising fees and closing architecture for RIAs that choose to work with its OSJ affiliates going forward. But it's never just what you do, it's how you do it. LPL seems to be applying changes gradually and collaboratively and with a measure of give and take. That said, there is also, as one recruiter says in this article, an "about-face" aspect to these new policies and fees on the part of LPL. Any pretense that LPL will go head-to-head for RIAs against the likes of Schwab and Fidelity is fading. Still, it's hard to complain too much. Many of these affected RIAs were moving assets to Schwab, TD and Fidelity anyway. These OSJs are big boys and girls and they can expand those relationships or jump to other broker-dealers willing to abide the low-margin business of OSJs in a more DOL-driven regulatory climate.  
After weeks of signaling its intent to rewrite its contract with OSJs, LPL Financial, later than sooner, did just that ahead of a stretch of days that most advisors treat as a four-day weekend.  
The Fort Mill, S.C.-based independent broker-dealer -- the nation's largest -- pushed "send" on an email to its 15,000 to18,000 advisors last Tuesday that widens its profit margins but not without having to swallow the risk that some Offices of Supervisory Jurisdiction could move tens of billion of dollars and hundreds of advisors off the LPL platform.
OSJs are big RIAs that essentially buy LPL's services on a wholesale basis and perform many of the advisor-servicing and compliance functions in-house.
The move away from what was more like RIA custody also serves to create clearer regulatory lines at LPL where having RIAs and broker reps under one overseer gets potentially dicey.  See: LPL Financial's DOL-rule memo to reps implies deeper message: Become an RIA or stand down on giving rollover advice.
Sad face
"Clearly, this is an about-face," says Ryan Shanks, founder of Finetooth Consulting of Longmeadow, Mass. "They're a publicly traded company and they realize they have to start treating people like that. The sadness is it starts to look more like a wirehouse." See: New LPL CEO Dan Arnold thrills Wall Street in debut by laying out vanilla vision.
Wirehouses stand perpetually accused of using lowest-common-denominator compliance standards and rules of engagement to manage large and diverse sales forces satisfying neither brokers nor their clients. With its National Financial Holdings acquisition and its 3,000 advisors, LPL is set to surpass any single wirehouse for head count. See:  LPL Financial's tack to roll-up mode -- complete with trash-talking its sweet terms -- may send its rep count sailing past Morgan and Merrill.
One change, which involves some wirehouse-style wing-pinning, is that a new advisor joining LPL will be required, as of Nov. 20, to bring at least $50 million of advised assets to affiliate with an OSJ. That's according to Andy Kalbaugh, president of national sales, in last Tuesday's email. Certain exceptions could exist for retirement plan advisors, acquisitions, W-2 employees of RIAs and junior advisors.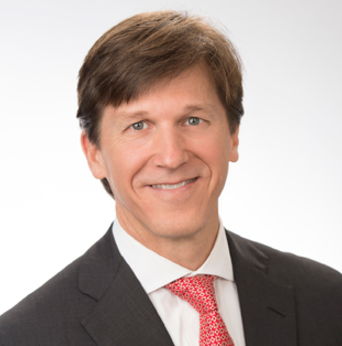 A new advisor with less than $50 million in advisory assets may join an OSJ, but its assets must sit on LPL's corporate RIA and be subject to its fees, Kalbaugh added. 
Existing hybrid RIA-affiliated advisors are unaffected. A source told RIABiz that fees on the corporate RIA average about 10 to 12 basis points, which can translate to hundreds of thousands of dollars over the course of a year. 
The $50-million asset minimum will impact virtually all OSJ relationships with new reps brought on their platforms. The OSJs at LPL traditionally have actively recruited advisors with less than $50 million in assets.
'Steep number'
"The $50 million is a steep number," says Jim O'Shaughnessy, managing partner at Sheridan Road Financial LLC of Northbrook, Ill. "The reality is that's almost double what the average LPL advisor production is and it's a pretty big hurdle."
By dint of sheer scale, the OSJs kept LPL from changing the basic contract. Private Advisor Group manages about $22 billion of assets from Morristown, N.J. and Independent Financial Partners of Tampa, Fla., had $6.5 billion of RIA assets as of June 30. The firm oversees $38 billion in retirement assets and has $6 billion in commission assets. These two firms alone oversee a total of $72.5 billion in assets.  
What reduces their leverage is that these players have already shifted assets to traditional RIA custodians like Schwab Advisor Services, TD Ameritrade and Fidelity Clearing & Custody Solutions and the margins on existing assets are thin, which cuts into LPL's profits.
Another dose of bitter medicine for RIAs is that starting Jan. 1, 2018, LPL will assess a five-basis-point fee on assets held away at custodians like Schwab and Fidelity Custody & Clearing. 
Kalbaugh contends in his email that RIAs should not regard the change as a "new fee."
"This is not a new fee, rather a simpler way for both of us to administer the existing oversight fee," he writes.
The change certainly imposes a new cost on held-away assets, says O'Shaughnessy. "We operate a multi-custodial platform and have built systems that allow advisors to work through multiple custodians," he says. "They're increasing the fees for cross-supervision. It is definitely an increase in the cost on larger accounts."
LPL stock reacts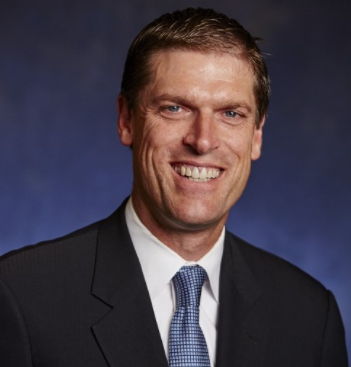 Wall Street rewarded Kalbaugh's memo and LPL's shares spiked more than 1% Friday to $47.25, up from trading in the $40 range in June. Today, however, shares plunged 3.42% to $45.73 in a broader sell-off of the markets.
Yet though RIAs were broadsided by these changes, they were not blindsided. All those at OSJs interviewed for this article expressed some level of satisfaction that LPL is enacting these politices rationally and in good faith.
"But I can't say it enough, we do understand why LPL is making these changes," says O'Shaughnessy.
In one act of good faith, LPL is making it cheaper to hold assets on the corporate where its new policies funnel assets. LPL also has agreed to reinstate a branch bonus for new advisors with less than $250,000 income in revenue who join a branch starting after Jan. 1, 2018. The email did not spell out the amount of this branch bonus. 
The net effect for LPL RIAs, however, is not good.
"There definitely will be a negative financial impact by these changes," O'Shaughnessy adds.
But LPL may suffer its share of the negative impact as well because these big RIAs are now likely -- some recruiters say "very likely" -- to shop around to see if they can get a better deal with another broker-dealer or custodian.
O'Shaughnessy continues: Understanding on the part of RIAs "means that it'll cause advisors to look at the business model and potentially make changes and look at other broker-dealers."
Eyeballing
Though the LPL-OSJ contract changed, a bigger concern could be further shifts, considering that LPL is not shy about tweaking its contracts, according to William Hamm, who runs one of the largest OSJs, Independent Financial Partners.
"I'm sure they will be constantly evaluating their options as they've been doing for years now. So, we'll see what comes later if anything. That's about all I want to say at this time." See: LPL restores OSJ rights to $35-billion AUA super-rep that just kept growing during its three-year ordeal.
Also coy was John Hyland, managing partner at Private Advisor Group. "Under the circumstances, it would be inappropriate for me to make any comments at this time," he said.
Shanks is sympathetic to these moves at a corporate level.
"These super OSJs are squeezing the hell out of firms like LPL. They want LPL to provide all of these services and LPL has a big cost of doing business. LPL is trying to get things back in check."
"There's definitely going to be a significant amount of attrition and advisors changing or restructuring because of this. LPL's been pretty open that they'd love us to still be part of their eco-system. We're keeping our options open." 
In addition to pushing advisors on the corporate platform, LPL will be openly encouraging advisors to join the corporate RIA rather than an OSJ. 
Kalbaugh also explained that, effective Nov. 20, "the parameters of LPL's transition assistance for an advisor joining LPL's hybrid RIA platform will be more consistent with how custodians offer transition support to RIAs." 
Pay more, get more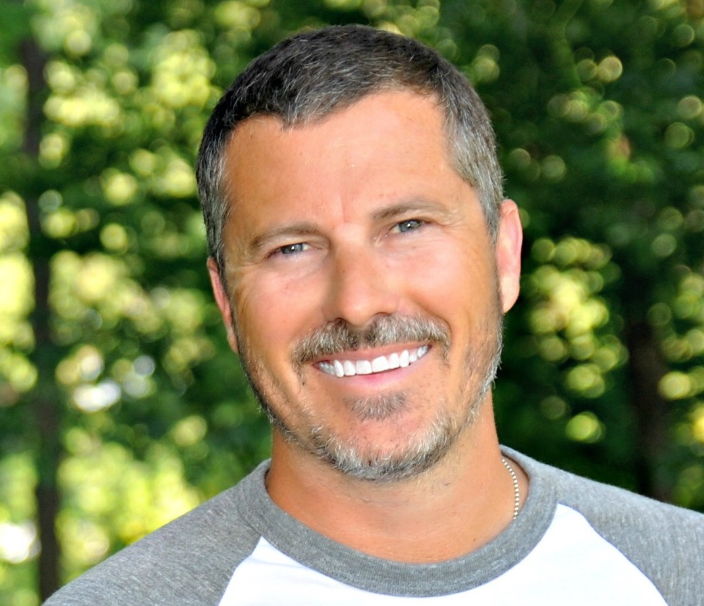 O'Shaughnessy takes that to mean that advisors will gain less assistance for joining a hybrid platform. 
LPL spokesman Jeffrey Mochal confirmed that sentiment saying: "We will prioritize transition assistance for advisors joining our corporate RIA." 
A source, who asked his name not be used, explained that right now, recruiters pay more compensation to move advisors to corporate rather than a hybrid OSJ and the advisors get higher upfront transition assistance if they opt for corporate. 
"There will be less services and less transition allowable when wealth managers join hybrid versus joining the corporate entity," O'Shaughnessy says. "To me, that makes complete sense. If I was in LPL's shoes, I'd want to grow the core custody business, too."  See: How a $4-billion OSJ jumped ship from Lincoln Financial to LPL just before the Mark Casady step-down in search of safe harbor in the eye of DOL-rule storm.
---
---
Mentioned in this article:
FA Match
Consulting Firm, Specialized Breakaway Service, Recruiter
Top Executive: Ryan Shanks
---
---
Share your thoughts and opinions with the author or other readers.
Sean Kernan said:
September 6, 2017 — 1:59 AM
brooke southall said:
September 6, 2017 — 3:26 AM
Joe Gordon said:
September 6, 2017 — 10:29 AM
DeaconBlues said:
September 6, 2017 — 2:47 PM
Stephen Winks said:
September 8, 2017 — 4:29 PM
---
---