Philip Rousseaux: We're going to file appeals that will, hopefully, find justice with some sensibly minded people
Brooke's Note: Here is a case where our RIABiz instincts are yanked violently in two directions. On the one hand, the RIA-ification of the business depends on small tolerance for the violation of the law and, in particular, the spirit of what constitutes acting in good faith. On the other hand, we are sympathetic to a small businessman in a place like Towson, Md. (my late 90s home) trying to make a go of it. So when a young advisor, Philip Rousseaux, was debarred by Maryland authorities (namely the AG and its insurance commission) we decided to take a look with Ramsey Flynn, former editor of Baltimore magazine, who attended the court session. Two unheard of details in an advisory proceeding jumped out: the advisor packed the courtroom with clients whose benevolent presence was intended to suggest that trust wasn't violated and the advisor used physical medallions as instruments of deception -- a supply of which lived in the trunk of his car. The end result is that an ADV-filing RIA is sidelined without the SEC ever getting involved.
In a musty but grand old Baltimore courtroom in mid-August, a financial advisor stared down state regulators in a long-shot bid to restore the advisory license so publicly taken from him in April.
Philip Rousseaux is in the fight of his career as the state of Maryland persists in what he and his lawyer say is a disproportionately Draconian quest to completely bar him and his companies from ever being allowed to advise clients again.
Gesturing to the dozens of graying baby boomers who dominated the courtroom's public gallery—supportive clients bused in for the occasion -- Rousseaux' lawyer, Alex Brown, pointed out that none of them lost any money and none had complained to the state.
"They want their financial advisor back," he thundered, before launching into a chapter-and-verse attack on how Maryland's regulators—in the view of Rousseaux and his allies—had taken a series of what Brown called "minor infractions" and overamplified them in the course of a zealous crusade to eradicate an advancing entrepreneur's business prospects. See: Louis Navellier ready to present 'extremely strong defense' to daunting SEC fraud charges
How had it come to this?
Bad habit
At 41, Rousseaux is trying to hold onto what's left of Everest Wealth Management Inc., a 13-year-old investment firm that once held $250 million in AUM (its most recent ADV was filed in March) and 2,000 clients. The firm had about 10 employees at the high point.
The Towson, Md. firm had harnessed brassy marketing tactics in radio and television infomercials capturing thousands of clients highlighting their rapid rise as "The Money Guys" with a high–profile sponsorship of the Baltimore Orioles.
By about 2012, Everest began to attract the ire of the more established investment firms in Maryland, with their rising displeasure soon prompting a small squad of state regulators to unleash a series of impolite questions of Rousseaux and his colleagues.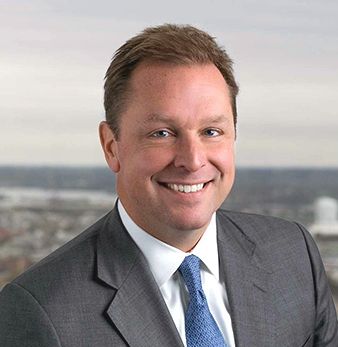 Rousseaux came up middle-class and scrappy, attending Catholic schools near Annapolis with his brother and sister and advancing into the modestly ranked Towson University, later sweetening his economics degree with two certificate programs from the Wharton School. See: How I became an RIA by winning a golfer's trust in my caddie days and why I broke from his OSJ to avoid conflicts of interest.
His entry into the investments field in 1998 had been rocky by any measure, as he job-hopped through seven different firms in eight years before the light bulb went off that he would continue to act "like a bull in a china shop" unless he found a way to launch his own operation.
Starting off as an investments stock jockey at 21, Rousseaux briefly toiled in the securities and annuities units of Fidelity Investments, Schwab, Morgan Stanley and MetLife before starting his own firm in 2004, staking out a specialty in retirement planning. Increasingly, he branched out from investment products to advice, which led to forming RIA Everest Wealth Management in 2004 and Everest Investment Advisors in 2011.
Like other hybrid RIAs, EIA became known for fiduciary clients' portfolios laced with insurance annuities—a legal but dicey set-up that involved living under the SEC's rules in giving financial advice and under brokerage cop FINRA as it sold high-commission products notoriously difficult for investors to understand. See: Not without criticism, TD Ameritrade opens an 'insurance agency' for RIAs that want to provide annuities.
Hooked on stamps
Before Rousseaux broke away as an independent, he learned the value of a notarizing tool that helped speed up his transactions with clients: a "signature guarantee" medallion stamp he had acquired during his brief time at MetLife. See: The odd case of MetLife's claim that it's being bullied by LPL.
The authority to use the medallion stamps is usually carefully controlled by the companies that employ the devices. Rousseaux found the pre-stamped medallions an effective mechanism for accelerating his fast-paced launch at Everest Wealth Management. He used them with multiple clients over the course of several years to ease what is otherwise a clunkier mechanical process.
Where Rousseaux allegedly crossed the line was in nabbing several years supply of stamps from MetLife as he exited. The detail was offered in the Maryland AG's complaint that the advisor kept them stored in the trunk of his car.
It's tantamount to keeping handy a stack of forms—in the company of a spare tire—that are flashily notarized before they are even signed by a client. It's illegal for an advisor to notarize a request by a client to free up cash that will be invested in a product sold by that advisor. The medallions also unsubtly implied that MetLife was somehow giving its blessing to this approval process.
In fact, MetLife was the last one to approve. The giant insurer had pushed Rousseaux out precisely because it found what it believed was his misuse of its medallions. It permitted him to resign.
That casual use of the medallions would again help sow the seeds of his undoing—this time at the hands of the law.
'Completely embarrassing'
In one sense, Rousseaux offers no excuse, calling his abuse of the medallions "completely embarrassing." But while the years-long misuse of the stamps in itself constitutes securities fraud, Rousseaux is quick to point out that they were never applied in a way that harmed Everest clients. See: How Glenn Neasham lost his house, was forced to go on food stamps and faces jail time after selling a senior an indexed annuity.
The State of Maryland disputes that, making the case that any ploy used to build client confidence that lacks merit is fraudulent in itself. It also attaches Rousseaux's misuse of medallion stamps to a series of other aggressive marketing tactics that they contend Everest used to hype up the company's profile beyond its actual data.
Rousseaux used "Money Guys" infomercials to drum up business, which created a high volume of prospects whose conversion to advised assets was aided by the medallions. It sped up the process mechanically and perhaps by reducing the volume of skeptical questions needing answering.
500 actions
In the mid-August courtroom face-off, Rousseaux and his attorney argued that the lifetime revocation of Rousseaux's advisory license was "arbitrary and capricious." In his oral presentation, Brown, of the Baltimore law firm Shapiro Sher Guinot & Sandler, canvassed highlights from a series of nearly 500 previous actions by Maryland regulators, virtually all of which involved wanton theft from clients or provable churning of client funds. See: After home raid allegedly turns up wild evidence, the SEC goes after Dawn Bennett for civil fraud.
Everest, Brown acknowledged, did indeed lean on a brokerage support system by a third party that inappropriately over-charged clients to the tune of slightly more than a cumulative $8,000, but clients were rapidly reimbursed soon after the state's regulators found the mistakes in 2015. In December of that year, The Maryland Insurance Administration ordered Everest Wealth Management and Rousseaux to pay a $62,400 fine.
Brown argued that in the nearly 500 cases he reviewed, a "bright line" emerged demarcating major willful wrongdoing and that Everest's issues did not cross that line. Further, Brown said, not one of those previously adjudicated advisors suffered lifetime debarment. See: Owner of $1.2 billion RIA dies in Palm Springs under mysterious circumstances after swirl of allegations.
He told the court he'd spelled all of this out in his written filings and the state had declined to cite even a single case that served as a precedent for the outsized prosecution of Philip Rousseaux.
Rousseaux, Brown said, had spent some $250,000 trying to comply with the non-monetary deficiencies captured by regulators and on top of that has faced another $250,000 in fines.
"The beauty is that nobody was harmed," Brown told the judge before circling back to what he says has been wildly overzealous prosecution from the office of Maryland Attorney General Brian Frosh.
Rousseaux has been "under siege for three years," said Brown, with each advance by the state celebrated in a series of high-visibility press releases.
"Sanctions can't be impulsive or at random .... What's fair?"
Personal animus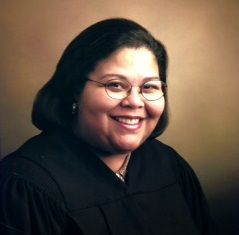 At one point in the trial, Brown seemed to make some headway with Judge Althea Handy: The moment came shortly after Assistant Attorney General Kelvin Blake stated that the special agent assigned to the Everest case found multiple "ongoing violations" and was "shocked" at Rousseaux's brazen use of his previous employer's signature guarantee stamps over the course of several years. He also pointed out that the $8,000 in cumulative overcharges might have further mushroomed but for the state's intercession.
Yes, said Handy, but "you're basically taking away his ability to operate his business. It's very harsh."
Blake responded that the state also uncovered a pattern of internal emails indicating that Rousseaux hoped to hype Everest's performance data in a way that would enhance the firm's status in magazine rankings and other marketing tools, which demonstrated a broader willingness to mislead the public in a search for future unwitting clients. See: The unbelievable series of missteps that sent Aequitas, its RIA clients and their investors, reeling.
Toward the hearing's close, Brown reiterated that the state wasn't even contesting that their penalties were arbitrary and capricious. "This is frightening to me," he said, homing in on the need for public confidence when regulators work on precedents when weighing penalties and keep personalities out of it. It shouldn't be a matter, Brown says, of a prosecutor deciding that "he's a very bad guy and we don't like him."
"But what if you tell him to do something and he still doesn't do it?" asked Judge Handy from the bench. "That's what they've alleged."
"Why would he be here?" Brown responded. "He's trying to get it right."
Fit sanction to violation
Brown continued: "He's built [his company] up and now it's gone…. [He] wouldn't have spent three years bankrupting himself to get his registration back."
Brown gestured once again to the Everest clients, describing them as "people who trust him so much that they want him back, but the securities division says you can't have your advisor."
"Fit the sanction to the violation," Brown pleaded. "It's not a huge ask."
"You've both made excellent arguments," Handy said in ending the hearing. See: In reply to SEC, Howard Present blames bad advice for any alleged wrongdoing.
Those words boosted Rousseaux's spirits as he left the courtroom, expecting Handy to issue an order reducing the state's penalties. He was advised the ruling might take 30 days or more, but was unpleasantly surprised when Handy's ruling came back in the last week of August.
Upon further review, she deemed the levied penalties within the state's authority and supported by substantial evidence.
Down, not out
Pending a more ambitious appeal to Maryland's higher courts, Philip Rousseaux's companies remain suspended from rendering investment advice until March of 2018. For Rousseaux as an individual, the bar against rendering investment advice is permanent.
"I'm at a loss for words," Rousseaux emailed about the news on Sept. 6. "'Disappointed' is an understatement." See: How Jeffrey Concepcion manned up after FINRA and Lincoln Financial troubles to become an LPL giant.
Still, Rousseaux persists. "I'm evaluating my appeal" to Maryland's Court of Appeals, he said in a mid-September phone interview. "We're going to file appeals that will, hopefully, find justice with some sensibly minded people."
Meanwhile, Rousseaux is bracing himself for the possibility that the appellate process will eat up another 18 months of his time and money, even as he explores the prospect of rejiggering his business model in a way that allows him to manage a team of skillful advisors who might keep his company in business.
---
---
Julie
Brian? As in this Brian? <a href="https://www.ripoffreport.com/reports/brian-kroneberger-cfp/hunt-valley-maryland-21031/brian-kroneberger-cfp-brian-kroneberger-rbc-wealth-management-the-dyer-kroneberger-grou-1471901" rel="nofollow">https://www.ripoffreport.com/reports/brian-kroneberger-cfp/hunt-valley-maryland-21031/brian-kroneberger-cfp-brian-kroneberger-rbc-wealth-management-the-dyer-kroneberger-grou-1471901</a>
The Song Remains the Same
October 9, 2017 — 3:56 PM
We've seen this type of behavior before. When one pushes the regulatory envelope with a mindset around the rules don't apply to me or these rules should be changed, there is more trouble ahead. Sorry to say but this gentlemen needs to ply his skills in another industry!
FA
October 19, 2017 — 8:59 PM
The things they said on their television program were off the chart, untrue, exagerated awlful. Read the complaint about the presentation he made to a conference about a pretend investment committee.
FBN
January 3, 2018 — 2:02 PM
I used to live in Baltimore and saw his Money Guys TV show and listened to the radio show. He blatantly lies and misleads with statements that clients can get 6-8% guaranteed returns and never lose money. His high profile made him an easy target. The irony is that there are plenty of so called advisors making the same claims all over the country in their radio, TV, and chicken dinner seminar advertising. It won't stop until the insurance companies that offer these horrible annuity contracts are also hauled into court.
FBN not so smart
January 11, 2018 — 4:10 PM
FBN, you obviously dont understand annuities or insurance. Perhaps you should obtain an insurance licnese or read up on fixed annuities.
FBN
I have an insurance license and understand fixed indexed annuities very well. I stand by my statement. They are garbage. Agents are allowed to show the client back tested illustration for indexing strategies that make the annuity appear as if you will get returns similar to equities. All smoke and mirrors. The industry made sure that the DOL regulations were killed so they can keep making outrageous claims to an unsuspecting public. There's a good reason that the tallest buildings have insurance company names in them.
Brian
Some of the major players like Northwestern and NY Life don't even allow their advisors to use IULs and indexed annuities because of the inherent risks. If the 2 top insurers in the industry won't touch them, or even allow their advisors to BROKER them, that's a pretty damned good indication that something is foul.
FBN
I saw an illustration recently where the carrier uses an uncapped index and credits at a 160% participation rate. Makes the illustration look like the client is getting a 9% return with no downside risk. Totally bogus because none of it is guaranteed but it sure looks it on the illustration because they use an indexing strategy that was created to make it look that way and then they back test for the past 20 years even though the index didn't exist until 2016. On top of that it has a 12 year surrender charge. Great commission for the agent, pie in the sky for the client.
Brian
I'd like to talk to you. Can I send my email address to you?
FBN
Can you send a private message from this site? Not sure how to do that without revealing emails publicly.
FBN
Brian, just post your email here and I will contact you.
Helen Marie Reier
FBN...I would love to speak with you too. Please email me . I am a former Money Guys client. Thanks.
FBN
Helen, you need to post your email address for me to contact you.
FBN
Here's another amazing story. <a href="https://www.baltimoresun.com/business/bs-bz-ag-halts-high-point-20180202-story.html" rel="nofollow">https://www.baltimoresun.com/business/bs-bz-ag-halts-high-point-20180202-story.html</a>
FBN
Here's another amazing story of a scam artist operating in the same office space as Rousseaux. <a href="https://www.baltimoresun.com/business/bs-bz-ag-halts-high-point-20180202-story.html" rel="nofollow">https://www.baltimoresun.com/business/bs-bz-ag-halts-high-point-20180202-story.html</a>
Brian
Thank God there are many Brian's out there. No ma'am. Lol
Brian
This guy was breaking the law by using the medallion guarantee. That's plain and simple. It was the medallion guarantee that got him fired, or had Metlife "permit him to resign". He apparently didn't learn his lesson. I have talked to a MULTITUDE of his clients in recent months. Do you know how many of them knew that they were in 15-20 year surrender charge products? Not one. Do you know how many of them knew that the fabulous "bonus" that they were promised was, many times, never seen? They had to "annuitize it back to themselves", but never saw it in their hands? His whole team was deceiving the public. By the way, I DO have insurance and investment licenses. IULs and indexed annuities are garbage.