Why RIA clients packed a courtroom on behalf of their young 'Money Guys' advisor facing a lifetime ban
Phillip Rousseaux admits to wanton misuse of the MetLife signature guarantee medallion but says no clients were harmed in the process -- and they came to a Baltimore court in a bus to agree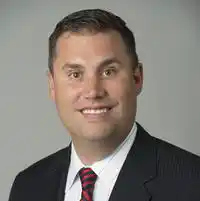 Philip Rousseaux: We're going to file appeals that will, hopefully, find justice with some sensibly minded people
---
---
The Song Remains the Same
October 9, 2017 — 3:56 PM
We've seen this type of behavior before. When one pushes the regulatory envelope with a mindset around the rules don't apply to me or these rules should be changed, there is more trouble ahead. Sorry to say but this gentlemen needs to ply his skills in another industry!
FA
October 19, 2017 — 8:59 PM
The things they said on their television program were off the chart, untrue, exagerated awlful. Read the complaint about the presentation he made to a conference about a pretend investment committee.
FBN
January 3, 2018 — 2:02 PM
I used to live in Baltimore and saw his Money Guys TV show and listened to the radio show. He blatantly lies and misleads with statements that clients can get 6-8% guaranteed returns and never lose money. His high profile made him an easy target. The irony is that there are plenty of so called advisors making the same claims all over the country in their radio, TV, and chicken dinner seminar advertising. It won't stop until the insurance companies that offer these horrible annuity contracts are also hauled into court.
FBN not so smart
January 11, 2018 — 4:10 PM
FBN, you obviously dont understand annuities or insurance. Perhaps you should obtain an insurance licnese or read up on fixed annuities.
Brian
This guy was breaking the law by using the medallion guarantee. That's plain and simple. It was the medallion guarantee that got him fired, or had Metlife "permit him to resign". He apparently didn't learn his lesson. I have talked to a MULTITUDE of his clients in recent months. Do you know how many of them knew that they were in 15-20 year surrender charge products? Not one. Do you know how many of them knew that the fabulous "bonus" that they were promised was, many times, never seen? They had to "annuitize it back to themselves", but never saw it in their hands? His whole team was deceiving the public. By the way, I DO have insurance and investment licenses. IULs and indexed annuities are garbage.
FBN
I have an insurance license and understand fixed indexed annuities very well. I stand by my statement. They are garbage. Agents are allowed to show the client back tested illustration for indexing strategies that make the annuity appear as if you will get returns similar to equities. All smoke and mirrors. The industry made sure that the DOL regulations were killed so they can keep making outrageous claims to an unsuspecting public. There's a good reason that the tallest buildings have insurance company names in them.
Brian
Some of the major players like Northwestern and NY Life don't even allow their advisors to use IULs and indexed annuities because of the inherent risks. If the 2 top insurers in the industry won't touch them, or even allow their advisors to BROKER them, that's a pretty damned good indication that something is foul.
FBN
I saw an illustration recently where the carrier uses an uncapped index and credits at a 160% participation rate. Makes the illustration look like the client is getting a 9% return with no downside risk. Totally bogus because none of it is guaranteed but it sure looks it on the illustration because they use an indexing strategy that was created to make it look that way and then they back test for the past 20 years even though the index didn't exist until 2016. On top of that it has a 12 year surrender charge. Great commission for the agent, pie in the sky for the client.
Brian
I'd like to talk to you. Can I send my email address to you?
FBN
Can you send a private message from this site? Not sure how to do that without revealing emails publicly.
FBN
Brian, just post your email here and I will contact you.
Helen Marie Reier
FBN...I would love to speak with you too. Please email me . I am a former Money Guys client. Thanks.
FBN
Helen, you need to post your email address for me to contact you.
FBN
Here's another amazing story. <a href="https://www.baltimoresun.com/business/bs-bz-ag-halts-high-point-20180202-story.html" rel="nofollow">https://www.baltimoresun.com/business/bs-bz-ag-halts-high-point-20180202-story.html</a>
FBN
Here's another amazing story of a scam artist operating in the same office space as Rousseaux. <a href="https://www.baltimoresun.com/business/bs-bz-ag-halts-high-point-20180202-story.html" rel="nofollow">https://www.baltimoresun.com/business/bs-bz-ag-halts-high-point-20180202-story.html</a>
Julie
Brian? As in this Brian? <a href="https://www.ripoffreport.com/reports/brian-kroneberger-cfp/hunt-valley-maryland-21031/brian-kroneberger-cfp-brian-kroneberger-rbc-wealth-management-the-dyer-kroneberger-grou-1471901" rel="nofollow">https://www.ripoffreport.com/reports/brian-kroneberger-cfp/hunt-valley-maryland-21031/brian-kroneberger-cfp-brian-kroneberger-rbc-wealth-management-the-dyer-kroneberger-grou-1471901</a>
Brian
Thank God there are many Brian's out there. No ma'am. Lol