Dan Cronin: We've only been in these roles for a few months and the word has gotten out to wirehouses.
Brooke's Note: We might not have written this article were Dan Cronin not involved. We know him as somebody who has a nose for where the RIA business is going based on his history with RIA custody at Fidelity and RBC. So when he joined TruClarity, we were intrigued enough to see what he had sniffed out. The outsourcer with the redundant name (is there faux clarity?) diverges from the usual RIA-related startup by dint of its connection to a rich Florida family office -- one with deep startup experience and deep pockets -- which served as the firm's leaping-off point.
After four years of honing its business model, a relatively unknown Tampa, Fla.-based platform for breakaway brokers is adding recruiting muscle to its team in the well-known persons of Dan Cronin and Shad Besikof in order to accelerate its growth.
TruClarity Holdings LLC has an outsourcing business model that seems to borrow from New York-based Dynasty Financial Partners, which helps brokers to become RIAs without getting bogged down in the back-office administrative tasks that accompanies the fateful transition. See: Dynasty Financial toes roll-up model's edge with new plan to buy revenue from its RIAs.
Such a business model rubs shoulders with RIA roll-ups but despite its success has attracted few imitators. Chicago-based HighTower Advisors LLC succeeded in making the outsource business model work as part of its roll-up. Its differentiator from Dynasty is that it has an in-house broker-dealer and its own RIA ADV. See: The HighTower Advisors 'for-sale' rumors grow to include a named suitor.
Yet there are big reasons why there are 18 roll-ups but just a handful of Dynasty-like players, according to Louis Diamond, New York-based principal with Diamond Consultants.
'Slim margins'
"The business has very slim margins and there are existing formidable competitors [that have established critical mass]," he says. "Smaller ones are popping up but they are Dynasty-lite."
Stross declined to disclose its fees other than to say that they are asset-based and that advisors only pay when they receive revenues. The fees are negotiable. The median fee for TruClarity's services is likely in the range of 10% of revenues, one industry expert says.
Diamond adds that roll-ups tend to have high profit margins and have the advantage of establishing "permanent capital," which is another way of saying that the RIAs generating the cash flow in a roll-up can't really walk out the door.
But TruClarity can contend that its tenured existence and its critical mass are substantial.
TruClarity is a holding of a family office that employs 200. Sembler Investments, also in Tampa, is run by Steve Sembler, son of Betty and Melvin Sembler. Betty and Melvin Sembler's wealth quietly derives from building shopping centers and the family is known perhaps more for using that money to support conservative politicians, as detailed in this 2012 article in the Daily Beast. Melvin and Betty Sembler aren't affiliated with the family office.
Incubator
Pamela Stross, the CEO of TruClarity, who's worked at the family office since the mid-1980s, says it's not a huge leap for Sembler Investments to backstop new RIAs because for the past 30 years it's served as an incubator for an array of local startup companies. Plus, as a family office, it is RIA-like in its mission and duties. See: In the control-freak world of family offices, cutting the private equity firm out of the deal has an alluring logic -- and pitfalls.
The Y-Combinator has given incubators a good name in the U.S. by nurturing firms then letting them leave the nest when they gain strength. It is based in Cambridge, Mass.
Sembler Investments has success stories. St. Petersburg, Fla.-based Skilled Services Corp., for example, grew to be a multistate operation while under its wing and was subsequently sold to a publicly traded national skilled labor company.
The family office also backed Tampa-based Rapid Pay Card as well as Blue Sky Communities, an affordable housing development. Sembler also had a hand in the growth of Biologics Development Services as well as providing back-office services for Ballast Point Communities -- both home-team firms.
Then, in 2013, Sembler executives decided to expand the model and form TruClarity. The firm recruits breakaways and charges them a monthly fee to use its back-office services. Advisors use the custodian of their choosing and own their practices outright, retaining 100% equity. See: With 'revenue sharing' as primary consideration, Guggenheim transfers its in-house RIA to HighTower.
Perhaps it's the the unorthodox set-up, but TruClarity, which currently oversees RIAs with a total of nearly $1 billion of assets, has had a slow start, gaining just five breakaway teams in the past three-and-a-half years.
"We've really slowly rolled it out" to make sure we had the correct model in place, says Stross. See: How the breakaway movement is driving the outsourcing trend.
Enter Cronin, 56, and Besikof, 45.
"We started to put feelers out to try to find top-notch individuals who have experience," says Stross. "We had the incredible opportunity to find Dan and Shad. We couldn't be happier. They're keeping us very busy."
Cronin arrived at TruClarity in June after three years at Institutional Capital Network Inc. (iCapital), a New York-based alternatives tech platform, and is now president of the firm's Eastern division. See: Dan Cronin jumps from key RIA role at RBC to a new spot at BNY Mellon Investment Management.
Besikof, president of the Western territories, started in late June and hails most recently from Jersey City, N.J.-based BNY Mellon-Pershing.
"I had the pleasure of working with Shad in the early 2000s," says Cronin. "We shared ideas and respected each other's opinions. It felt so familiar to join forces together at TruClarity." See: Fidelity begins search for new RIA national sales manager as Bob Oros goes millennial, vacating a prized position.
Justify the model
An executive who has worked with both men and who was also an executive at HighTower says their longtime involvement in the RIA community adds heft to TruClarity's mission.
"What's interesting to me is their careers have always been spent working with independent wealth advisors," says Mike Papedis, who is also president and founder Fusion Financial Partners and worked with Besikof and Cronin at Fidelity. "They both have justification of the model."
Furthermore, Papedis says, there's a validating trend of family offices like Sembler Investments adopting a platform model.
"[That] firms like TruClarity continue to form and make commitments to the independent advisor movement is excellent," he says. "The strategic platform-provider model is like the renaissance and we're seeing the birth of many new companies' forming." See: Silicon Valley $300-million RIA strikes back at $30-trillion BNY Mellon with act of counter-intimidation.
File in the cake
TruClarity's offerings are similar to those of their larger competitors, Stross acknowledges, but the backing of the giant family office gives advisors even more resources than most firms can offer to RIAs.
"We work very hard to customize their needs and have a complete turnkey offering," she says.
TruClarity's ideal team has between $100 million to $600 million of assets but Stross says the firm won't shy away from larger teams, though those are traditionally tougher to attract. TruClarity has 14 staffers.
Both Cronin and Besikof acknowledge their firm has little if any name recognition -- yet.
"We've only been in these roles for a few months and the word has gotten out to wirehouses," Cronin says. "I'm starting to speak with captive teams and for those who are looking for us to plan their break, we're really able to help them." See: Schwab and Dynasty break $1B Celenza team out of Merrill Lynch five years after Barclays effort flags.
'Fearless' duo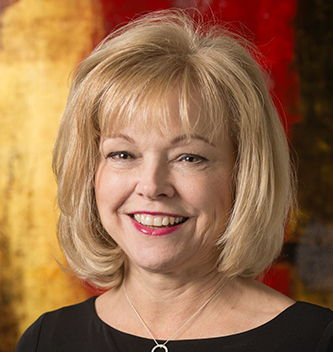 Speaking of his last position, Cronin adds that he was one of the first hires at iCapital.
"Basically, the company's grown pretty significantly since when I started there in 2014 and they have taken on financing rounds from UBS and Morgan Stanley. I looked at a number of opportunities before I selected TruClarity. I still maintain an investment in iCapital."
Besikof leaves BNY Mellon on good terms, according to Mark Tibergien, CEO of Pershing Advisor Solutions.
"Shad and Pershing parted company on excellent terms. We wish him well on this phase of his journey. It should be a good pairing. Shad is pretty fearless."
Both men say TruClarity provided the chance to get back to their roots of working with advisors on a sleeve-rolling-up business-to-business basis.
"This brings me back to a role that is relevant and similar to what I did at Fidelity, Schwab and RBC," says Cronin. See: RBC's most visible RIA leader, Craig Gordon, departs.
---
---
Mentioned in this article:
---
---
---
Jeff Spears
September 29, 2017 — 1:48 PM
There are two statements that I want to confirm from personal experience. One is that the markings in the business are VERY skinny. The other statement that I often asked myself is why aren't there more platform firms. My answer was it isn't a compelling business model and it requires massive scale. I walked the talk after I arrived at this conclusion.
FAA
September 29, 2017 — 3:33 PM
I would agree with Jeff Spears comments- additionally the stickiness of the teams is questionable and the required capabilities are not homogeneous across teams so there are a lot of bespoke/ one off needs which are resource draining and very hard to leverage. This group might have an edge tho as they have honed the family office infrastructure over many years.