Jud Bergman: It's a company we know well.
Brooke's Note: Envestnet has suddenly gone from being a big LPL Financial competitor to the supplier of LPL's trading system. It also suddenly has perhaps three million investors to sell its wrap accounts to. Wow. What also caught my attention on the call with Wall Street analysts was the way that Bergman emphasized how the low price paid for FolioDynamix gives Envestnet shareholders an exceptional chance for ROI. Indeed, the price represents a cramdown of sorts from the last time it was sold. The private equity firm, Actua, that dumped it wanted cash, only cash, and in a hurry and no doubt that rigidity affected its ability to command top dollar. The good news for Actua is that its shares soared in after-hours trading today. The good news for Envestnet is that it has just enough dry powder after buying Yodlee to pay $195 million in cash to seize this once-in-a-decade opportunity.
Envestnet Inc. will acquire FolioDynamix to create $2 trillion super-platform where it has more to sell and an archrival it no longer needs to compete against.
The Chicago-based outsourcer will pay $195 million of cash to Radnor, Pa.-based Actua Corp., a private equity firm that simultaneously dumped three holdings today to raise $549 million cash. Envestnet, with a market cap of $2.2 billion, expects to acquire tax benefits valued at approximately $10 million.
"Now you have a true leader in the space," says Ed Swenson, chief operating officer of Dynasty Financial Partners, whose firm, along with Cetera Financial Group, uses both Envestnet and FolioDynamix. "Folio was always in the game and now they're not [competing against Envestnet]." See: Philly buyer lays down a cool $199 million in cash to buy FolioDynamix, the better to put Envestnet firmly in its sights.
The real home run for Envestnet relates to servicing commissioned products, according to Sean Mullen, sales ambassador for AdvicePeriod of Los Angeles, who formerly worked for both Secaucus, N.J.-based FolioDynamix and Envestnet.
Kit and caboodle
"[The sale of commissioned products] was typically 60% of the [buyer's] business," Mullen says in an interview. "This allows Envestnet to get the whole kit and caboodle [rather than the 40% that is fee-based]. Envestnet advisors had to go to Pershing or National Financial Services [to do commission business] and that was kind of a drag." See: National Financial Services records some wins to ease the pain of Bank of America loss.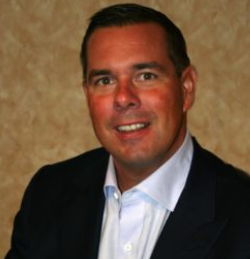 Many of the 3.2 million FolioDynamix accounts Envestnet has gained are advised by reps affiliated with LPL Financial, headquartered in Fort Mills, S.C. and Raymond James Financial Inc. of St. Petersburg, Fla. Both are big-time FolioDynamix trading software users.
Envestnet serves 57,000 advisors, including 6,000 pure RIAs. Tamarac Inc. is the RIA-facing portion of Envestnet and it sells performance reporting and rebalancing from Seattle. See: Envestnet-Tamarac wins four more RIAs with an average of $5 billion of AUM by selling a vision.
Still, FolioDynamix occasionally won against Envestnet in head-to-head battles for RIAs. First Republic Bank is one example. See: First Republic buys an eight-year-old RIA for $115 million.
'Timing thing'
The new accounts encompass $800 billion in assets administered and $40 million of net revenue, which is defined as gross sales minus cost of sales and minus cost of goods sold. Envestnet CEO Jud Bergman emphasizes how his firm negotiated intensely on price to assure plenty of room for Envestnet shareholders to realize a big return on investment.
Clearly Actua was a motivated seller.
Actua bought FolioDynamix in 2014 for $199 million but its resale for a lower price isn't a sign of a problem, according to Swenson. See: Two years after the $199 million FolioDynamix sale, Aaron Schumm jumps back in the B2B RIA game but not to compete -- yet.
"It wasn't a distressed asset," he says. "Someone wanted to unload something. It was a timing thing."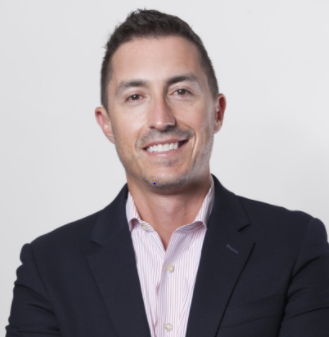 The price was determined using the unusual metric of about seven times EBITDA post-integration, according to Bergman. The cash will be borrowed in part through a credit agreement. The firm blew out substantial cash on its Yodlee acquisition in September 2015. Yet Bergman may have felt re-energized by Wall Street's recent acceptance of that deal in the form of a spiking share price in the past couple of weeks. Envestnet trades at about $50, up 60% since March, after last year flirting with $20 after the announcement of the $590-million-plus Yodlee deal. In 2015, the shares traded above $55. See: Envestnet stock skidded 35% -- so will it force a rethinking of the Yodlee deal?
Bergman emphasized on the call with analysts today how much the acquisition will add complementary trading tools as well as commission and brokerage support to Envestnet's offerings that are lacking in that area.
Long courtship
"The synergies are there," says Mullen. "Envestnet needed an APM/commissionable solution, FolioDynamix needed the manager-wrap strategies. They've combined their respective strong suits and taken a bit of pricing pressure off the table. Very smart."
He adds that he has personally heard Bergman muse about how he coveted the FolioDynamix trading capabilities.
But Bergman's patience paid off. "I think Jud is a really savvy dealmaker and he checked some boxes [both strategically and financially]," says Swenson.
FolioDynamix was founded in 2007 in part as a foil to Envestnet.
When an analyst asked Bergman how long the courtship lasted between his firm and FolioDynamix, he declined to specify an amount of time but admitted that his firm reviewed the purchase as far back as four years ago the first time it was on the sales block.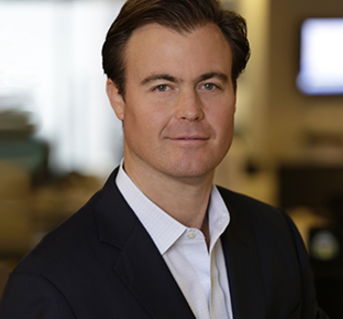 'What the hell?'
"It's a company we know well," he said.
The transaction is expected to close in the first quarter of 2018 and is subject to customary closing conditions, including the expiration or termination of the applicable waiting period under the Hart-Scott-Rodino Antitrust Improvements Act of 1976 and receipt of certain third-party consents.
Hart-Scott-Rodino measures monopoly power -- and certainly this raises the issue of how competitors will respond, says Doug Fritz, consulting principal of F2 Strategy in Mill Valley, Calif.
"I would be very interested to hear how their competitors are dealing with this. Fiserv, especially must be wondering ... what the hell?" he writes in an email.
"Through the broader lens, I think this has the possibility to promote some of the younger/newer tools into the sunshine: Los Angeles-based Capitect, MyVest, RedBlack and others either have an opportunity to shine as the 'not in the vortex of Envestnet's acquisition machine' or become acquired themselves!" See: First Republic's $70B-plus RIA roll-up loses four top executives as its contract with Luminous team ticks down.
For now, there's a pure shock effect.
"My phone blew up with calls from colleagues at both [former employers]," says Mullen.
---
---
Mentioned in this article:
---
---
---
Stephen Winks
September 26, 2017 — 2:49 PM
It will be interesting to see how Envestnet recasts itself in support of expert fiduciary standing--the biggest challenge faced by the financial services industry. If it creates expert prudent process that (1) greatly simplifies the advisory services industry, (2) puts financial service back into the fs business and (3) establishes professional standing of the advisor; Envestnet becomes the only game in town. SCW