Peter deSilva will be president of retail distribution at TD in October after less than two years at Scottrade.
Brooke's Note: Not once did I hear speculation that Tom Bradley's fate was hanging in the balance. Bradley just seemed to be hitting his stride in bringing his winning RIA ways to TD's branches, which are morphing into more RIA-like entities. Never mind that in the TD-Scottrade transaction TD is the buyer and that Bradley's blueprint will largely be applied to Scottrade's branches. Still, in the end, Bradley lost out to a 2016 Scottrade hire. What Peter deSilva seems to have over Bradley is deep operations experience from 16 years at Fidelity Investments. But it also gives fairly new TD CEO Tim Hockey a clean break from the Tomczyk era and perhaps many a good nights' sleep thinking of the overnight quintupling of branch count this deal affords.
If RIAs were certain of one thing when TD Ameritrade Holding Corp. bought Scottrade and its 480 branches, it was the need to keep J. Thomas Bradley in place.
The company's head of retail, 55, spent the last few years reinventing the branch system from lonely storefront outposts into bullpens of real financial advice. See: With Tom Bradley heading a new high-net-worth effort, TD Ameritrade will compete with RIAs, at least obliquely.
Bradley also made sure that Amerivest got re-engineered and that a robo product was built to cover the mass market and mass affluent markets.
Unheralded among his efforts was the way Bradley quelled any pushback from RIAs who had been promised for decades that TD Ameritrade would never use its branches to compete for the accounts of investors seeking advice. Most TD Ameritrade RIAs trust Bradley the way athletes trust an old high school coach and were willing to abide his hair-splitting explanations about how branch advice wouldn't cannibalize RIA assets.
Cleaning house
Bradley also served as a pillar of stability and continuity as former CEO Fred Tomczyk passed the puck to Tim Hockey, who stepped into the role with new ideas and vision. See: New TD Ameritrade CEO, fresh from bank, will 'reassess' putting TD brand on products and redefining open architecture.
One of Hockey's hardest decisions has already been made. Bradley's last day will be Sept. 30.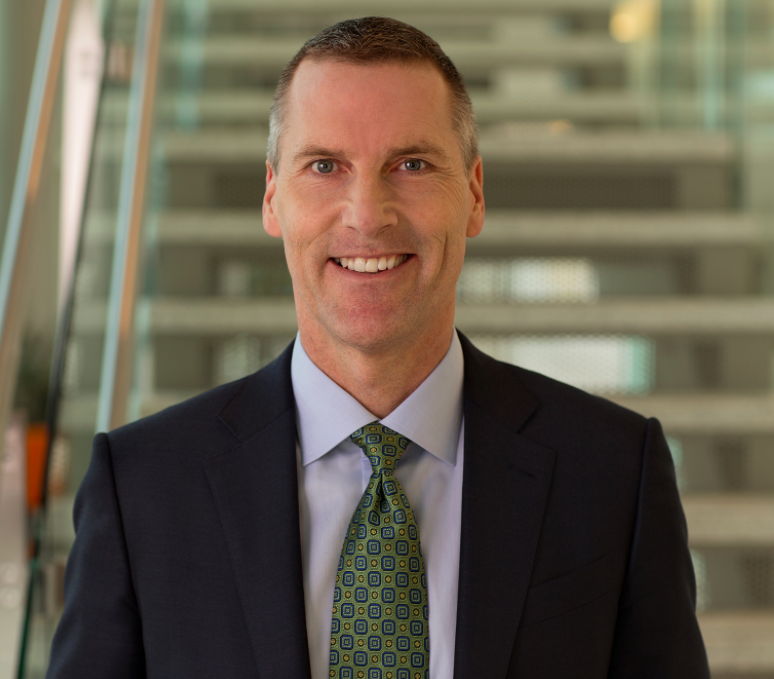 It's stunning move, says Matthew Cooper, president of Beacon Pointe Wealth Advisors of Newport Beach, Calif., a division of Beacon Pointe which has $10 billion of managed assets with custodians TD Ameritrade, Schwab Advisor Services of San Francisco and Fidelity Clearing & Custody Solutions.
"I was definitely surprised by it and didn't expect it. When you compare the two brands, Scottrade and TD, I'd expect that all of the senior leadership at TD would remain." See: TD Ameritrade shocks RIAs most accustomed to its largesse with a letter, a contract and a tight deadline to sign.
The Omaha, Neb. company announced Sept. 7 that deSilva would replace Bradley as president of retail distribution. This comes about a year after TD Ameritrade, a subsidiary of Toronto-Dominon Bank, announced its intent to acquire Scottrade for $4 billion, thereby combining two of the nation's largest online brokerages. TD Ameritrade has a market capitalization of $25 billion -- more than six times higher than Scottrade's.
Empty vessels
In other words, the Scottrade guy is being used to turn Scottrade branches into TD branches, Scottrade branches currently resembling what TD branches looked like five years ago -- empty vessels of receiving orders from self-directed investors.
"I would imagine on that level that [the] TD [model] would win out in most counts. It's just a more mature model. But again, it's interesting how they're going to do that," says Alois Pirker, an analyst with the Aite Group of Boston. See: Small RIA custodians eye 400-plus RIAs who may come into play thanks to TD Ameritrade-Scottrade deal -- but with a cultivated calm.
'Logical' decision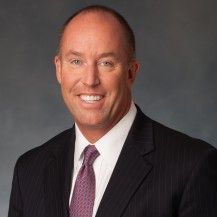 According to TD spokesman Joseph Giannone, deSilva is stronger than Bradley culturally, technically and functionally, which made it "logical" to decide on him over Bradley.
"The magnitude of this integration presents some unique needs, both cultural and technical," he writes. "We believe Peter has functional experience and can help provide a strong cultural fit. Asking someone like him to join our executive leadership team was a strong logical decision." See: TD Ameritrade makes play to become top robo by 2016 with out-of-the-gate $100-million revenues -- albeit with some risk attached to the power play.
Still, the "logic" remains elusive to outside observers.
"This is a very interesting choice given that the acquiring firm is TD," says Cecile Munoz, president of U.S. Executive Search & Consulting in Los Angeles. "Anyone in the business knows the impact Tom made to TD, which will remain for years to come."
Bradley and deSilva (also in his 50s) have both notched more than 30 years in the industry. But Bradley hasn't had to fill out new employment forms since he joined Waterhouse Securities (which later became TD Waterhouse and then TD Ameritrade) in 1986 and subsequently held numerous posts in the company -- including heading up the RIA custodian business -- until 2012 when he left to oversee the retail division. See: What Tom Bradley's 25-year reign at TD Ameritrade says about the RIA business.
By contrast, deSilva has been with Scottrade for less than two years. He joined in February 2016, reporting directly for founder Rodger Riney. See: The non-Big Four RIA custodians, no longer runts but stunted in growth, are applying tougher love to hobbyist RIAs.
A deeper dive into deSilva's job history uncovers what Hockey may have been attracted to as he chose an exec to integrate a sprawling new branch network. deSilva was president of Kansas City, Mo.-based UMB Financial Corp., directly responsible for the firm's corporate marketing, technology operations and programs.
17 years at Fido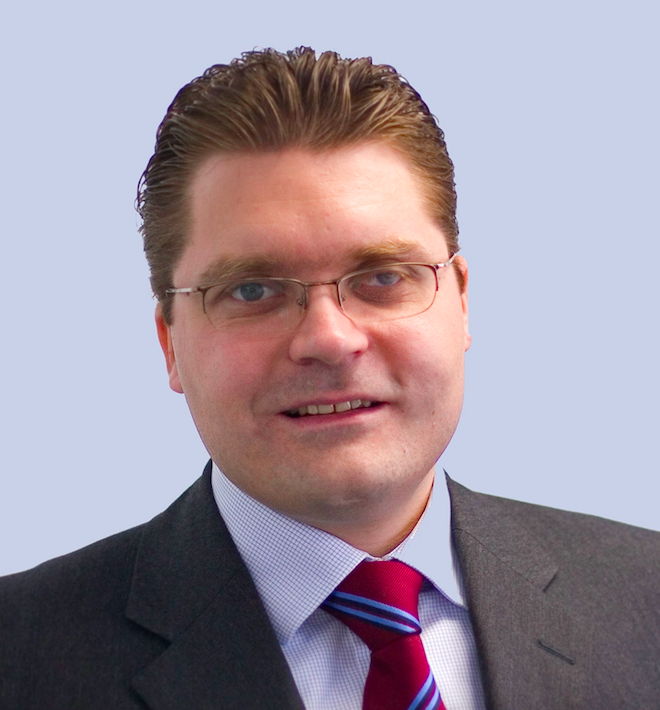 Before that, he served for 17 years at Boston-based Fidelity Investments in numerous posts including director of operations and vice president of operations.
Hockey alludes to a greater alignment of vision with deSilva as well as a confidence in his strength in handling the operational, rebranding and retraining issues involved with turning Scottrade branches into TD Ameritrade branches -- and deciding which ones to shutter.
"It was a very difficult business decision, but it was the right one," he writes, "considering the implications of the integration ahead of us, as well as the plans we have for the long-term growth of this company." See: D Ameritrade makes play to become top robo by 2016 with out-of-the-gate $100-million revenues -- albeit with some risk attached to the power play.
The newly combined company serves nearly 11 million client accounts holding $1.1 trillion in assets, according to the Sept. 18 press release announcing the close of the deal. TD accounted for $882 billion of those assets as of June, according to TD.
Giannone insists that installing a Scottrade leader is essential in order to successfully meld the two companies' cultures -- a necessity that made Bradley, in TD's estimation, superfluous.
"It is culture that often makes or breaks deals of this size," says Giannone. "The new clients and employees joining us from Scottrade deserve a voice at the highest level of leadership, including our executive leadership team. Given those needs, the decision was made to offer the role to Peter deSilva. Tom Bradley has been a great leader and has made valuable contributions to our success over the years, but unfortunately we no longer had a role for him." See: Tom Bradley and Fred Tomczyk team up to give forward-looking state-of-the-TD Ameritrade speech.
Bricks and branches
Culture considerations notwithstanding, Cooper suspects the real issue is the addition of all those bricks and all that mortar.
"I know Scottrade has a larger branch footprint. I think it's about the mapping of the branches and the profitability of the branches and being able to scale that side of the business," he says.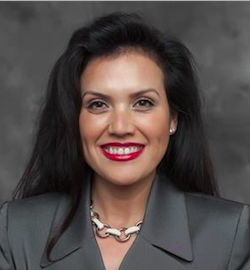 In January, we reported that the combined business will have 600 branches, although TD plans to shutter 150, leaving 450.
The branch overhaul is likely to become a significant part of deSilva's new role just as Bradley oversaw the overhaul of TD Ameritrade's branches. And there's much to be done to bring the two branch systems under one brand, says Pirker. See: Tom Bradley pollinates TD Ameritrade branches and RIAs get sweet referrals in return.
"You won't have two types of branches. You need to align your advice model. There's back-office integration that needs to happen. You need to integrate the firm on all levels," he says.
Self-interrogation
Whatever the reasoning that went into the decision-making process, TD Ameritrade executives are evidently happier with deSilva in this role, Munoz says.
"If the decision were made through the lens of supporting and expanding a thriving culture through integration and beyond, then we must assume that they asked the right questions to get to the right answers."
One thing is certain, the industry will be closely watching TD's new retail chief, Pirker says.
"Bradley is proven. I don't think deSilva was at Scottrade very long. Having been chosen that pairing against Bradley, he better be very good. No doubt he will be."
At Scottrade, deSilva primarily works in St. Louis and will continue to do so in his new role. TD Ameritrade executives and employees are based in various locations including Jersey City, N.J., Omaha, Fort Worth, Texas, San Diego and Denver.
---
---
Mentioned in this article:
Aite Group
Consulting Firm
Top Executive: Frank Rizza
---
---
---
Aidan
February 2, 2018 — 6:02 PM
This is a typo, right? should be Billion ....RIAs now account for fewer than half of TD's assets -- about $495 million...
brooke southall
February 2, 2018 — 6:19 PM
---