Louis Navellier: All Navellier and sub-advised portfolios have GIPS-complaint fact sheets and we have been GIPS-compliant for 20-plus years.
Brooke's Note: Louis Navellier is unbowed in the face of withering charges of fraud from the SEC. See: Navellier is latest to catch F-Squared affliction as SEC broadens parameters of wrongdoing. The case may boil down to whether or not a jury buys his arguments about sticking to GIPS and whether GIPS is even a defense in his case. But James Picerno's rendering of the SEC's case includes sources who provide context as to why the F-Squared track record had so much appeal to Navellier -- it jibed with his self-perception as a manager who could bust the performance curve. It also came at a time of need after the 2008-'09 market implosion. What startles in reading this article is just how much Navellier and his people seemed to know about the F-Squared algorithm before it was ever used or marketed and the way they allegedly shut it all down when it looked too hairy to keep selling it.
Louis Navellier has long boasted a larger-than-life existence as a money manager with a jet, beach property and the ability to beat the crap out of the S&P 500.
Now, the 59-year-old Manalapan, Fla.-based owner, chairman and CIO of Navellier & Associates Inc., a fund company that manages $1 billion, faces a larger-than-life foe in the U.S. Securities and Exchange Commission, which is demanding a jury trial in a Massachusetts federal court to answer fraud charges against him and the firm.
Navellier the company lists Reno, Nev. as its home and the company still oversees portfolios that are used in a number of separately managed accounts at broker-dealers.
"The Executive Summary highlighted that '[t]hey flat out won't show the math to us….' the SEC's complaint reads as evidence that Navellier was willing to take "no" for an answer from the seller of the track record, F-Squared, about whether the track record could be proven with a set of cogent numbers.
If found guilty, the SEC is demanding the return of ill-gotten gains and losses avoided and that an appropriate fine be levied on Navellier himself. Since this is a civil trial, Navellier currently faces no jail time.
Active manager
In some ways, this case surrounding the Vireo AlphaSector ETF strategies, once owned by Navellier, is just the latest instance of the SEC throwing the book at fund managers who blithely purchased the now-discredited track record of Reno, Nev.-based F-Squared Investments Inc. and did little, by the SEC's reckoning, to determine the veracity of that track record.
As this drama plays out, Navellier, in an RIABiz interview, says the rules of the investing road are in his favor.
"Our defense is that we only handed out GIPS-compliant materials that were certified by an accounting firm. We have an extremely strong defense," he says. See: 6 ways to advertise your investment performance and not run afoul of regulators' wrath.
Navellier adds that the "the SEC alleges that we sold an index, but we didn't .... I didn't sell this at all. I'm an active manager; this is an index product" and "the GIPS fact sheet disclosed that you couldn't invest in an index."
In short, he says, "we didn't do anything wrong here."
Third-party 'ambush'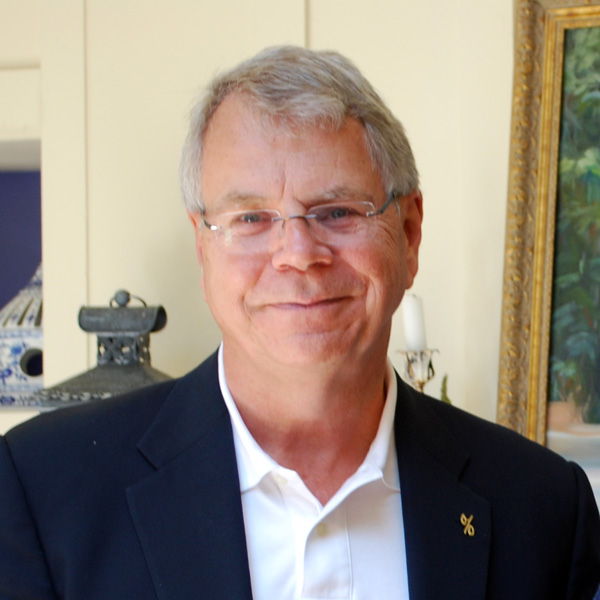 The SEC's response regarding Navellier's claim is to, in effect, pose the question: Then why did you engage in such a comprehensive cover-up after a third-party advisor, in what Navellier described as an "ambush," convinced you the fraud could no longer be perpetrated?
The cover-up allegation by the SEC is largely based on the head-spinning claim that in August 2013 Navellier profitably sold the $1.4 billion of assets managed under the false track record back to F-Squared -- the firm that was renting him the false track record in the first place.
At the time, Navellier owned 75% of his firm but proceeded to buy the other 25% after selling those assets for a tidy $14 million. See: Bean Town Brahmins -- ex-Windhaven execs -- may pay as much as $100 million for F-Squared remains.
At its peak, Navellier had $3.5 billion of AUM in the ETF-based suite of Vireo portfolios.
Navellier tells RIABiz that he sold the Vireo business because it was "largely unprofitable" and so the decision to exit the relationship was purely a business decision. "All Navellier and sub-advised portfolios have GIPS-complaint fact sheets and we have been GIPS compliant for 20-plus years," he says.
'Compliant' no panacea
Though Navellier seems game to prove his innocence in court, experts say that even his GIPS argument faces challenges. (Global Investment Performance Standards is a set of widely accepted guidelines for reporting investment performance in the money-management industry.)
"Being GIPS-compliant doesn't mean you can't commit fraud," says David Spaulding, CEO and founder of The Spaulding Group in Somerset, N.J. "There's a lot of fraud you can do and be GIPS compliant. That [defense] doesn't cut it in my book."
Spaulding, a veteran consultant in performance-reporting matters, adds that he's aware of firms that have been GIPS-compliant and still managed to get in trouble with the SEC. What's more, being labeled compliant by a verifier – typically an accounting firm – doesn't necessarily make it so. See: How an RIA can capitalize on referral programs offered by Schwab, TD and Fidelity.
"Verification does not really speak to being compliant. There's an implication that you're compliant, but that alone may not be the last word on the matter in a court of law that's weighing SEC charges."
In any case, the SEC's case isn't about GIPS, Spaulding continues. "It has to do with F-Squared materials, which were problematic." See: SEC leaves little doubt that Virtus knew to be suspicious of what it was selling yet kept those concerns from wholesalers.
The SEC also charges that Navellier failed to properly execute its due diligence with its F-Squared and client relationships and that there was no corrective action once the problems were discovered.
"The reality is that the SEC case has nothing to do with GIPS."
Flawed backtests
A key SEC exhibit is Navellier's distributed marketing literature that referenced Vireo strategies' impressive real-world track record from 2001 to 2008 when, in reality, the strategies didn't exist for that period. Instead, the historical results for those years were based only on backtested data, which is to say simulated performance using assumptions about the trading rules.
The backtested results were seriously flawed. As previously outlined by the SEC's initial complaint against Howard Present, F-Squared's former CEO, the extraordinary gains in the original backtests were the byproduct of an error in the computer algorithm that generated the data – a blunder that dramatically inflated performance and one that Navellier either intentionally overlooked or missed in its due diligence work. See: In reply to SEC, Howard Present blames bad advice for any alleged wrongdoing.
As RIABiz reported earlier this year, "From 2001 until 2008, F-Squared claimed that the AlphaSector Index [one of the forerunner benchmarks for Navellier's Vireo strategies] returned 135% versus a 28% return for the S&P 500. Had F-Squared marketed the index's returns accurately, it would only have been able to boast about a 38% return over the same time period." See: How promise to wife looms large for ex-F-Squared chief as SEC seeks to deny him court date.
In a 2010 press release F-Squared crowed that the AlphaSector Premium Indices reflect "a powerful long-term track record by utilizing a unique investment approach – literally every investment decision seeks to avoid losses. This novel approach to the market has resulted in a rare double benefit: repeatable outperformance coupled with structurally lower market risk."
To quiet the fears of any doubters, Navellier assured readers that "we conducted an extensive search to find a system that has delivered strong relative performance in up markets, but exhibited defensive attributes in down markets."
And then the coup de grace: "We believe we have found that with F-Squared Investments and the AlphaSector Premium Index, and their related indices."
More than a few investors were sold, or so the healthy flow of monies into the strategies through 2013 shows. By the SEC's reckoning, however, the only novelty here was Navellier's botched scrutiny of the underlying investment concept's viability.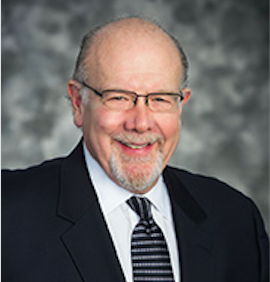 An honest mistake? Or did F-Squared engineer a snow job extraordinaire on Navellier?
The Feds say neither.
"Navellier knew that it had not – and could not – verify the performance track record it was advertising, but it touted that track record anyway," the court filing charges.
"Even after F-Squared's CEO admitted that the performance track record was backtested, various Navellier representatives continued to misrepresent the track record and the company failed to correct its previous false statements." See: How Howard Present parlayed an intern's algorithm into a small fortune -- and when the SEC says he knew of a mega-disconnect.
One of the more damning allegations against Navellier, according to the SEC, is that the firm's chief compliance officer asked to review F-Squared's brokerage statements and other documents before entering into an agreement to market the strategies. But the request was reportedly denied due to a confidentiality agreement with a company that created the AlphaSector strategy – a wealth management group that had licensed the strategy to F-Squared.
If that's true, Navellier's firm was effectively flying blind in terms of verifying the unusually successful investment results -- and it knew it.
The court filing also reveals that there was only minimal effort, if any at all, to confirm that the trading signals that F-Squared cited were used to generate the historical returns. If this basic level of research had been carried out, the SEC argues, the results would have raised serious questions about the legitimacy of the F-Squared performance data that Navellier subsequently went on to promote.
Keep in mind that the Navellier relationship with F-Squared arose less than a year after the notorious Bernie Madoff had been arrested for conducting the biggest Ponzi scheme in history. If there was ever a wake-up call in the public sphere for thinking twice before accepting historical investment performance primarily, if not wholly, on faith, the Madoff affair was it. See: $5 billion and $12 billion RIA principals tell worthy anecdotes (hint, Madoff), reveal secrets, to Barron's moderator at IMCA.
'Always uncomfortable'
At the core of Madoff's colossal investment fraud his reluctance to share details with clients on how the incredibly steady returns, through bear and bull markets alike, that he reported were generated.See: Two 'super RIAs' -- Aspiriant and Salient -- hire risk officers in a sign of what clients value post-2008-'09, post-Madoff.
Yet the folks at Navellier pressed on though uncertainty in 2009. The SEC relates that the firm's CCO admitted "that F-Squared's refusal to answer these questions concerning its products would ordinarily have 'knock[ed] them out of contention.'" (That is, that Navellier would not ordinarily do business with a firm that presented answers to questions in the fashion of F-Squared regarding the AlphaSector strategies).
Several factors tipped the scales in credulity's favor, by the CCO's reasoning. One was the reported knowledge that another mutual fund company had already analyzed F-Squared's strategy and was generally satisfied with the results, according to the SEC filing.
Sound familiar? The excuse that several of Madoff's victim's cited and is the deeply flawed but perennially common rationale that if everyone else is getting in on the deal the strategy must be kosher. See: After home raid allegedly turns up wild evidence, the SEC goes after Dawn Bennett for civil fraud.
To be fair, Navellier says in its Wells response to the SEC that his firm revised its marketing materials appropriately as the issues with F-Squared's strategy surfaced. But the same document notes that "Navellier was always uncomfortable with the F-Squared relationship for a number of reasons."
Meantime, Navellier advises that it clearly disclosed in the Vireo advertisements that the performance wasn't authentic. Rather, in the words of one 2012 advertisement cited in the April 2017 Wells response, the numbers reflect "hypothetical backtest performance" that are "from an index, not an actually funded portfolio."
'A marketing guy'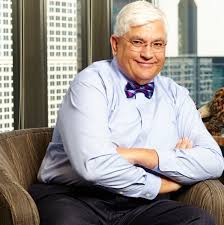 Anyone who's worked in finance for any length of time knows that if you torture the data long enough you can force a backtest to sing almost any tune. But first appearances are often deceiving, says Bob Klosterman, CEO and chief investment officer at White Oaks Wealth Advisors in Minneapolis. Investment results that look encouraging – or spectacular – generally have a tough time living up to the hype when it comes to generating actual results – the out-of-sample returns, in industry parlance.
But that doesn't stop some from trying to pass off lead as gold.
"As a firm, we probably get approached 10 to 15 times a week," Klosterman reports. "Only a handful of the strategy pitches make it past the gate in any given year and those that do are subjected to an intensive review."
As an added layer of safety, one of many, he says, "we only look at firms with audited track records." See: 6 reasons why RIAS can't -- or don't want to -- have track records.
Even if a given set of numbers pass the smell test, there's always the issue of deciding how much of the glory is due to luck or a healthy tailwind vs. manager skill or some extraordinary new quantitative insight.
"Never confuse a bull market with intelligence," reminds Joe Calhoun, president of Alhambra Investments, an advisory firm in Palmetto Bay, Fla.
In the 1990s, while working on Wall Street, Calhoun recalls meeting Navellier and coming away unimpressed from the visit. "Navellier is a marketing guy," says Calhoun. "He sees something with a track record and thinks he can sell it."
The trouble with backtests
That doesn't mean every backtest is garbage, but even under ideal circumstances simulations should be approached cautiously. Some veterans of quantitative analysis are fond of saying that a backtest that looks impressive doesn't mean much. See: Where Virtus stands after F-Squared seemingly led it astray, to mutual benefit.
Where backtests shine when it comes to lending insight, by contrast, is when they reveal a strategy's flaws and limitations. Thus, the old saw that no one ever sees a bad backtest. Such fizzles are quickly buried or ignored since only the positive ones survive as the raw material for new marketing pitches. See: Allegations in Virtus class action relate to the fund company using a track record improperly calculated by its subadvisor
Accordingly, a deeper level of thinking is required when it comes to evaluating simulated results.
"You have to think about process," Calhoun counsels. "For anyone selling a track record, it's critical to ask what the process that generated the data. If they're not willing to tell you, there is no process."
Generally speaking, he adds, most people "would be shocked to learn just how little process goes into this stuff."
Barry Mendelson, CEO and senior investment analyst at Capital Market Consultants, a research firm in Milwaukee, recalls that he was asked in 2013 by an advisor client using the F-Squared strategy to take a hard look at the underlying investment concept. The catalyst for the request: a surprisingly large gap between the strategy's published results and the lesser actual performance that Capital Market Consultants' client was earning for investors.
After digging into the details, several red flags emerged, Mendelson recounts, ranging from results cited by F-Squared that looked too good to be true to an inability to satisfy Capital Market Consultants's requests to verify the performance by supplying hard data.
It was "pretty clear that F-Squared's personnel were novices in providing information and data to firms like ours," Mendelson says.
From the start, there were issues that raised questions, explains Mendelson. The big one was the received wisdom that F-Squared was earning returns that seemed to elude everyone else.
"It didn't add up to me. How did all the brainpower in the financial industry miss this?" See: Why RIAs need to pay heed to a ruling that put a media star and advisor out of business -- and out $300,000.
No foul?
One headwind for Navellier Associates as it argues it was hoodwinked in spite of its due diligence efforts, or that it simply made honest mistakes: More than a dozen RIAs and broker-dealers have already reached settlements with the SEC on charges of promoting F-Squared investment claims albeit without admitting or denying the charges. See: Big brokers take action on F-Squared funds and Virtus shares reel as SEC actions sink in.
Note, however, that Navellier told Reuters that no investors suffered from the Vireo AlphaSector debacle.
Perhaps that's not shocking since most long-biased strategies – even poorly designed ones – may have done well from 2010 to 2013, largely because the stock market generally had a solid run during those years. The S&P 500 Index, for instance, was up nearly 66% over that stretch.
In any case, "it doesn't sound good to be saying no harm, no foul when someone's suing you," says Sol Wisenberg, an attorney at Nelson Mullins Riley & Scarborough LLP in Washington, D.C. and author of the book "White Collar Crime: Securities Fraud" (Thomson/West 2010).
"That's typically not a strong legal defense when a government regulatory agency is suing."
'We're dead'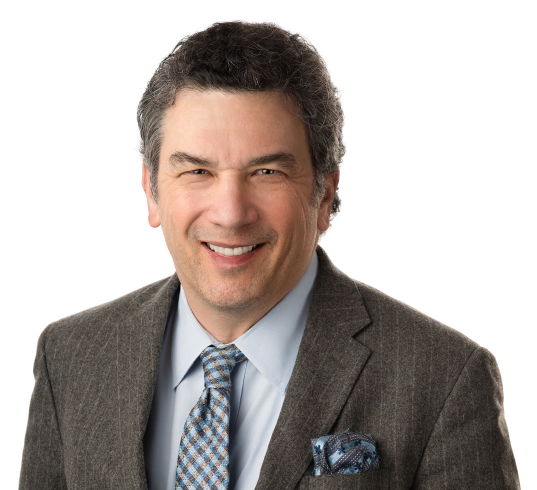 As an added complication, Navellier decided to sell the Vireo business line back to F-Squared. The SEC charges that "Mr. Navellier knew that the Vireo AlphaSector track record could not be validated and, over time, concluded the track record was fabricated and that Vireo AlphaSector was based on a fraud."
The SEC reports that in September 2012, for example, he received questions from a wholesaler that raised doubts about the F-Squared backtests and the implications for marketing Vireo products. After the discussion with Navellier, the wholesaler chose to cease its Vireo-related business operations.
On March 16, 2011, Navellier emailed his firm's president and its CCO describing an "ambush" he experienced while attending an event hosted by a third-party investment advisor. According to an invitation for the event, Navellier was scheduled to speak to representatives of the investment advisor about Vireo and the current market outlook. See: How promise to wife looms large for ex-F-Squared chief as SEC seeks to deny him court date.
In his email, Louis Navellier noted that he had told "folks that the Vireo composite has been GIPS-verified and that [Navellier's CCO] went through all the trades, since that was what I was told."
He added that if Navellier Associates "used the index argument, we are dead." Navellier added in writing that, "if we have been using an index to sell Vireo, we have to get ready to blame FX2…." In follow-up emails that day, Navellier's CCO told his head of sales that "'We are dead' is not what we want to be thinking about."
In the summer of 2013, Louis Navellier arranged to sell the Vireo AlphaSector line of business to F-Squared for approximately $14 million.
"In this way," the SEC writes in its complaint, he profited from the company's successful marketing of a fraudulent performance record, without correcting [the firm's] misrepresentations to its fiduciary clients or disclosing the conflicts-of-interest he and Navellier had in selling Vireo AlphaSector."
Reasons to be wary
A fair number of RIAs responded to Navellier's Vireo sales pitch. Should they have known better? Navellier and his firm, after all, were widely respected in some circles. But a cynic might note that sizing up Navellier the man turns up reasons to be wary.
In 2007, for example, The New York Times began a review of his "The Little Book That Makes You Rich" with this observation:
"You need to get past Louis Navellier's boasting. 'I've been investing in the stock market for 27 years, and within that time have helped investors beat the market nearly four to one,' is one example. He also talks about his 'nice oceanfront house near Palm Beach' and his frequent use of his 'private jets to take my colleagues and myself where we need to go when meeting with clients and folks on Wall Street.'"
"Compliance in the RIA industry is awful," Calhoun complains. "The vast majority of RIAs have no compliance." Most choose to outsource, he says, although "usually the result is just a rubber stamp." See: Alexander Acosta's DOL rule letter to WSJ contains double message and one long-term objective: 'Gut' it.
Immutable laws
In deciding to fight the SEC charges, Navellier and company are effectively asking the court to believe that it was difficult, if not impossible, for its CCO to uncover the flaws inherent in F-Squared's strategy.
The alternative view is less forgiving -- that standard due diligence techniques, if applied, would have turned up problems early on.
It's worth keeping in mind that there was a strong incentive in 2010, in the wake of the market meltdown in late-2008, to offer clients a strategy regarded as invulnerable to crashes. Did that temptation play a role in clouding Navellier's judgment, as it seemed to do at the other firms caught up in F-Squared's web of deceit? See: Catching shareholders short, SEC lets Virtus skate with $16.5 million tax-deductible settlement after alleged 'willful blindness'.
That's for the District Court in Boston to decide. At press time, no trial date has been set.
Meantime, it didn't take a Ph.D. in finance to harbor doubts about F-Squared's results, says Capital Market Consultants' Mendelson.
"Why did this analyst balk when so many others bit? It's not because we were so smart," he explains. "It's just that we didn't think the laws of finance had been rewritten."
---
---
Paul M
September 20, 2017 — 4:27 PM
"the fact sheet disclosed that you couldn't invest in an index." … "We have an extremely strong defense" Navellier says Howard Present felt the exact same way. Famous last words
Virtus
December 15, 2017 — 7:53 PM
Jeff Cerutti and John McCormack should both be investigated by the SEC. SEC should piece together when they knew of this fraud, how they continued to push all of the Regional Directors at Virtus to knowingly sell a fake track record, and the SEC should look at those 2 for stock gains if they sold based on insider information which could be insider trading