Michael Kitces: Was there a major downturn on the CFP Board's 2016 Form 990 that we just can't see yet?
Brooke's Note: The truth is that any Board that can dole out certificates of inclusion on its own terms of testing, behavior and pricing possesses mighty monopolistic powers. Those powers expand exponentially as the designation becomes recognized as a standard seal of approval for an industry. The CFP Board has commendably upped the recognition of the "CFP" and so this more absolute power brings with it the heightened possibility of abusing it. But who exactly is supposed to speak up and what leverage can they use to check abuse? Doing his best Ralph Nader impression, Michael Kitces is full-throatedly giving us all voice, or at least, at this juncture, a chance to clear our throats. The CFP Board is supposed to be a vital, extra-regulatory force that keeps advisors from abusing their inherent powers over investors who must trust that their money is being handled properly somewhere in the back kitchen where the portfolio soups get made. Strangely, one blogger -- Kitces -- versus one powerful bureaucracy in the CFP seems like it may be a fair fight. The generalities the CFP Board utters in response to Kitces' critique will keep us all on guard and the very specific allegations made by Kitces puts the CFP Board on the clock to explain just why it needs more of our money when it has no apparent shortage of the stuff. Get popcorn.
Using his blog as a launching pad, Michael Kitces continued his assault on the Certified Financial Planner Board of Standards Inc., this time after it raised its certification fees by 17% for its 80,000 certificants without, he contends, sufficiently explaining why.
The Washington, D.C.-based organization increased its annual certificant fee increased from $325 to $355.
In the Sept. 7 issue of his widely read column, Nerd's Eye View, Kitces writes that while the increase, "buried halfway through the CFP Board's recent monthly email update ... may seem modest, because $145 of the total certification fee is earmarked for the public awareness campaign, the reality is that this is a 17% increase on top of the $180 portion that actually goes toward operations of the CFP Board. Which raises the question: why such a large increase, and why now?"
The Board's update states: "The first CFP professionals to see the new annual certification fee on their invoices will be those whose certification expires in November 2017; those individuals will receive their first renewal notices with the new fee in late August 2017.starting next year, according to its monthly email update in September."
The increase is not only justified but overdue, according to Dan Drummond, spokesman for the CFP Board, in a written response to RIABiz.
"...We have not raised fees to support operations in more than a decade. In our stakeholder communication and website, the primary vehicles for communicating to the CFP professionals, we announced the increase in certification fees to support the ongoing operations of CFP Board in fulfilling its mission and strategic priorities." See: The CFP Board's thunderbolt fiduciary play should proceed and likely will.
CFPs held 'hostage'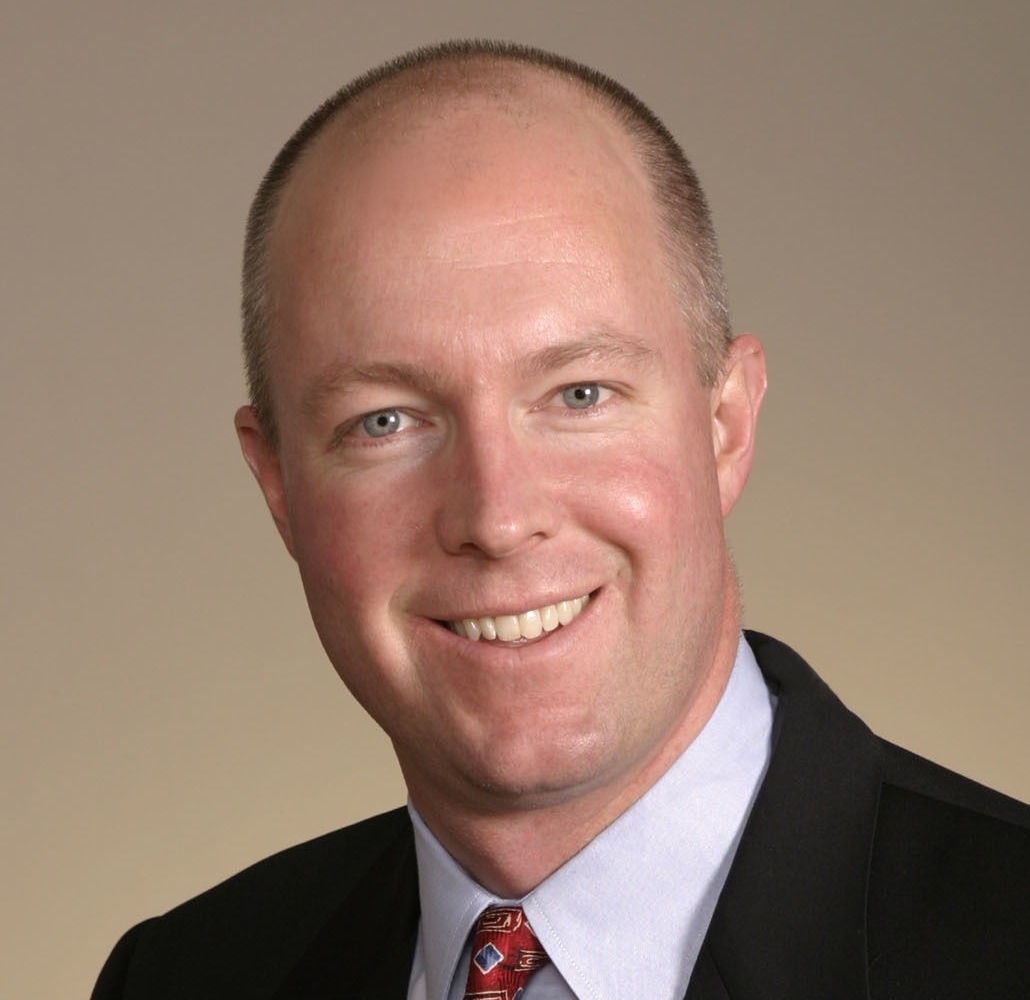 Kitces says he wants specifics from the CFP Board regarding new initiatives and argues that CFP Board has a substantial surplus and shouldn't need to raise its fees. According to Kitces, the CFP Board had an operating surplus of $1.3 million in 2015 and has more than $20 million in net reserves available.
"Was there a major downturn on the CFP Board's 2016 Form 990 that we just can't see yet?," he writes. "Is the CFP Board trying to raise more revenue internally for its Center for Financial Planning initiative, even though the organization originally said it would be funded separately?"
Kitces' column amounts to call-out the CFP Board's mission and whether it is fulfilling it with integrity.
About a year ago, he wrote a column taking the CFP Board to task for its dearth of comment periods. In his latest column, Kitces acknowledges that the Board did have a recent public comment period on proposed changes to their code of ethics and standards. But he also implies that the Board, flush with success, is using its inherent monopolistic pricing power to raise fees unchecked -- a charge that resonates because of the CFP Board's role as a watchdog of fiduciary care. See: The once underrespected CFP gets a lift after Merrill Lynch and now NAPFA make it central for newbies.
Tim Welsh, president of Nexus Strategy of Larkspur, Calif., puts it in starker terms.
"What is the rationale for everyone paying more money?" he asks. "They should be supporting CFPs and not holding everyone hostage."
Kitces notes that the CFP Board has increased the number of CFP certificants over the past 10 years by nearly 50%, even though the number of financial advisors has fallen over that same time period.
Where's the money going?
No one at the CFP Board disagrees with Kitces' math, but Drummond points out that even though the CFP Board last hiked its fees in 2011 and overhauled its fee structure, adding a $145 yearly surcharge to the certification fee aimed at funding a giant public awareness campaign, it has been been a decade since the CFP Board has hiked its "core certification fees."
While granting that the 2011 hike aided the advertising campaign, Drummond maintains the agency needs a boost in revenues for other projects.
"The CFP Board is doing a lot of things. They really ramped up the disciplinary function and it takes a lot of money to run that functions. It takes time and resources to investigate and I'm thankful we've got the organization to the point where we can self-regulate," Rhoades says. "I'm thankful that the CFP Board is spending resources and has a robust process." See: Lauren Schadle shows mettle as FPA stakes out turf in skirmish with CFP Board at its national conference in Orlando
It's the haziness that aggravates Kitces.
"While it's not necessarily a negative for an organization to raise its fees over time, the question remains: why does the CFP Board now, all of the sudden, need another $2.3 million in its operating budget for 2018? And what does it take to get some transparency and basic explanations from the CFP Board on why it is pushing through a 17% fee increase?"
Rhoades agrees with Kitces on this point.
"It would be nice to see more explanation and see what the money is going for,' says Rhoades. "It'd be nice for them to publish their financial statements and I don't see any reason why they can't."
Four 'A's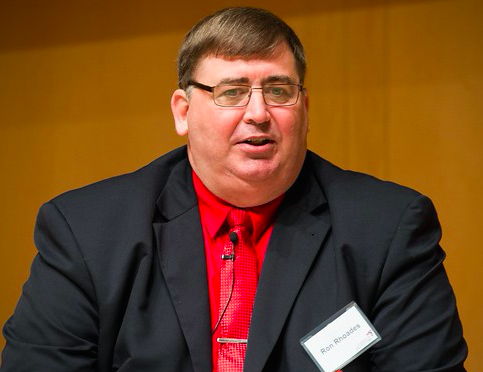 On the contrary, Drummond says, in 2016, the board of directors adopted four strategic priorities - awareness, access, accountability and authority. In the statement to RIABiz, the CFP Board maintains it needs more revenue to raise its awareness game but still pursue broader initiatives.
"After carefully reviewing the organization's finances to address these priorities, they thoughtfully made the decision to raise the certification fee."
Rhoades says the CFP Board has vastly strengthened its industry voice in recent years and provided more services for its members.
"They're doing a lot of things right," he says. "Their voice has been extremely strong with the DOL. Their comment letter was cited in Texas litigation and they've got a strong voice and they've been using it and advocating. Their message is being heard and they've got influence." See: Critic calls 'laughable' FSI study that shows only 14% of advisors want DOL rule to stay.
'Right thing'
For its part, the CFP Board says it works closely with Kitces and welcomes insight and feedback from all of its nearly 80,000 professionals.
"We have worked closely with Michael over the years and value his opinion and insights," writes Drummond. "The fee increase supports the operations of CFP Board in fulfilling its mission and strategic priorities, which are advancing the relevance of the CFP® marks and strengthening the CFP® certification's standing as the highest standard for competent and ethical personal financial planning." See: The FPA finally puts on a better CFP face and she lights up the hall in Baltimore
Drummond adds that the CFP Board has been successful but wants to do more and that's why it is raising the fee.
"The Board of Directors' decision to increase the annual certification fee was made after reviewing the work needed to accomplish our important mission and strategic objectives. We believe that it is the right thing to do for the CFP certification, the profession and most importantly, the public."
---
---
Mentioned in this article:
Kitces.com
Consulting Firm
Top Executive: Michael Kitces
---
---
---
Stephen Winks
September 19, 2017 — 2:04 PM
There are very few brokerage/insurance industry organizations which support advisory services. The FPA is counter weight to the brokerage/insurance lobby which opposes fiduciary duty, the best interest of the investing public and the professional standing of the advisor in advisory services, thus merit support. The recent proposal that CPF certificate holders must act in a fiduciary capacity rather than just aspire to is the beginning of professional standing in advisory services which makes the CFP incredibly valuable. This fills the leadership vacuum in financial services on advisory services that the brokerage/insurance industry can not or will not fill. Though the CFP Board can not be that overt, my hope is professional standing in advisory services will be the end result. I have been critical of the CFP Board for not being more forceful on professional standing and delineating fiduciary duty as required by statute--yet if they did they would need every bit of their revenue to promote an industry redefining brand built on expert fiduciary standing.. SCW
Contra Winks
September 21, 2017 — 5:29 PM
Stephen - A quick review of the below link crushes your assertion as "prudent process" in the hands of RIAs is far from fool proof <a href="https://corpgov.law.harvard.edu/2016/12/19/the-year-in-review-sec-enforcement-actions-against-investment-advisers/" rel="nofollow">https://corpgov.law.harvard.edu/2016/12/19/the-year-in-review-sec-enforcement-actions-against-investment-advisers/</a> As any practicing Fiduciary (myself included) understands, there is litigation waiting around the corner regardless of how prudent and process oriented one may believe they and their staff are day in, day out. As the markets correct, the best securities litigators know the roadmap and you should take the time to understand this roadmap as well. To think otherwise, much less to espouse such thinking, is silly at best!
Stephen Winks
September 21, 2017 — 6:30 PM
The material you suggest me read makes my point. The more granular the definition of advice the easier to scale advisory support. As a practicing named fiduciary, you can appreciate that "retail brokers" are not supported to act in a fiduciary capacity by virtue of institutionalized conflicts in their b/ds. For example, how do retail brokers explain that 40% of the earnings on their clients retirement assets are lost to brokerage fees, commissions and administrative cost--a clear violation of fiduciary duty. It is silly to equate a retail broker's inability to act in a fiduciary capacity to named fiduciary services offered by RIAs. The fiduciary rule requires the b/d to materially adapt its advisory services platform to be consistent with prudent expert standing. To achieve scale and streamline cost this requires prudent process authenticated back to statutory duties so ably described by the PwC material you referred to me. By the way, PwC agrees with me. SCW.
Bruce Dzieza
September 18, 2017 — 8:44 PM
With a large surplus the add on makes little sense. Is the name of the game to build a big war chest ronso what with? Let's give the next generation a break and charge establishes CFP's additional fees if required to maintain the brand.
Big Boppler
September 19, 2017 — 7:59 PM
Maybe they are saving up for the loss of all the broker/salesman CFP holders who will bail when required to put clients first via the new fiduciary rule? The would be legit. Course they can't say that.
Theorist
September 19, 2017 — 9:26 PM
Won't be long before clients start suing the CFP Board, when some random advisor with ",CFP" after his name loses money for a client. Better stock up that war chest for lawyer retainers. With a new Fiduciary landscape will come increased litigation.
Stephen Winks
September 20, 2017 — 11:02 PM
Theorist, With a prudent process authenticated back to statute, the likelihood of litigation is minimized, Especially when it comes to performance as specifically delineated financial services are put back into the financial services business. The poor broker is left hanging. SCW
Contra Winks
September 21, 2017 — 2:50 AM
Well, Stephen Winks the reality of litigation is not as simple as you might project or hope! The prudent process, while wonderful and filled with unicorns and rainbows is thrown out the window when markets turn down. So, as you recall from your FSC planning and partnership peddling days all good things may not be as they seem. !
Stephen Winks
September 21, 2017 — 3:47 PM
Contra, Rainbows and unicorns are the only protection you can rely upon when you are subject to an advisory services misrepresentation complain. Named fiduciaries built on an authenticate prudent process have no worries. SCW