Bill Stone: We are investing $150 million cash in R&D every year.
Brooke's Note: As I debriefed Tim Welsh ahead of editing his column, he explained the components of his culture shock expressed in this piece. For one, he'd just come from Orion's super-down-home conference, "FUSE", in a Utah suburb. Second, he'd missed the SS&C Black Diamond "Deliver," conference last year so this was a full immersion in an SS&C culture with no orientation. Yet Welsh also notes a giant overlap between FUSE and Deliver. FUSE featured DFA and BlackRock and the advance of its technology to allow the unbundling of TAMP services. Now Black Diamond sounds a similar note with its exclusive deal with HedgeCoVest that allows it to become a deep-discount TAMP, charging 15 basis points for managed accounts delivery that might ordinarily be in the 65 basis point range. "You don't need a TAMP anymore," Welsh said. "It's really disruptive." I'm sure TAMP owners would have thing or two to say about that but I also have no doubt that something is happening here and what it is is becoming rapidly clear.
When Pete Hess took the stage for AdventConnect conferences in Las Vegas in years past, RIAs got theatrical drama akin to what Steve Jobs delivered at Apple events -- technological advancement packaged as entertainment. See: Pete Hess steps down at Advent Software just as Axys gets whodathunkit fix
But Advent and its former CEO got subsumed from below by its purchase of more software-forward Black Diamond and was then pushed irretrievably to the side by SS&C Technologies, which swallowed Advent like an aspirin, making Hess expendable.
Fast forward to this past week in a poorly lit, low-ceilinged basement ballrooom in Chicago fo the SS&C "Deliver" conference where 1,000 attendees listened to SS&C CEO Bill Stone delivering the word from on high atop financial strength. See: How SS&C muscle might be just what the Black Diamond and Advent Software doctor ordered.
"You want vendors that pay their people well and have strong fundamentals so they are sustainable and will be in it for the long haul," Stone advised the crowd as he revealed the gargantuan revenues of SS&C that are now approaching $1.7 billion, spitting off over $500 million in positive annual cash flow.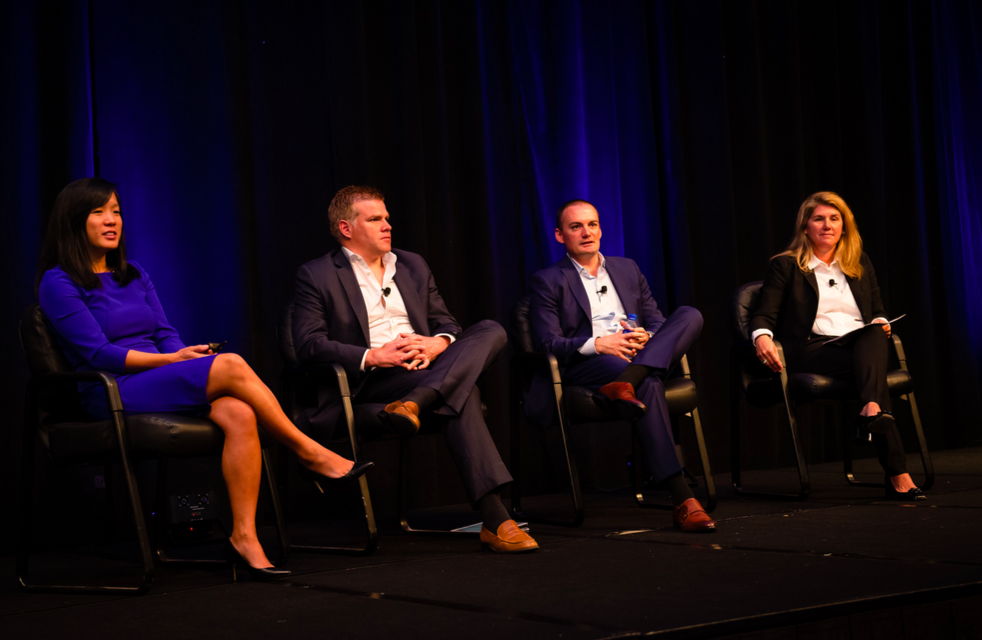 Stone peppered the audience with this message of corporate strength, noting that SS&C has made 46 acquisitions to get to its current size, including the $2.7 billion acquisition of Advent two years ago. See: In first major act as Black Diamond/Advent owner, SS&C Technologies hires operation chief of $14-billion RIA to fill new role.
Almost as a disclaimer but spoken with pride, Norm Boulanger, president of SS&C Technologies introduced Stone with: "Bill Stone is the most intense person I have ever met."
Stone explained the simultaneously llong- and short-term mentality that his intensity is born of.
"The only way to grow rapidly is through acquisitions to get the technology, scale and people you need," he said. "It's a 90-day world and we've been doing it for 30 years."
Roley at the plate
But even as a palpable who-is-this-guy feeling filled the room, it was balanced more than a little by the grudging knowledge that, perhaps improbably, Black Diamond is humming along under this new regime where discussion of cash flows superceded algorithms.
Stone was optimistic indeed that SS&C has every reason to funnel capital into the future of financial services technology.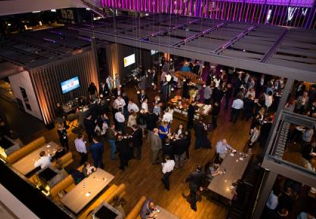 "As the world gets wealthier, they will be buying financial assets which makes us very well positioned. We are investing $150 million cash in R&D every year."
Instead of the high-profile reveal of the latest software and platform enhancements that was traditional in keynotes opener under the Advent regime, SS&C trotted out a panel its own execs instead, including newly installed head of Advent and the Black Diamond Wealth platform Robert Roley, discussing the state of the various business lines within SS&C.
Afterwards, I had the chance to chat with him about his new role and his view of the advisory business at SS&C.
"First, I have to give Dave Welling a lot of credit for making it a smooth transition," Roley said. "He built a great management team at Advent with lots of experience in their roles, so we were able to move ahead without skipping a beat." See: Black Diamond loses serial white knight Dave Welling to a $10-billion RIA that uses Orion.
He notes that Black Diamond has over 1,100 advisory firm clients now, representing more than $700 billion in assets on the platform. "The breakaway movement and the bull market has been a tail wind for us but regardless of those factors the momentum in the business and our execution would still deliver great results in any market."
Roley is an Advent veteran, recently celebrating his 16th work anniversary. Experience positions him well in the job. "I'm very familiar with all of the company's markets and our team is deeply involved with the client base, so my job is to clear the decks and let those professionals continue to drive the Black Diamond business." See: Pete Hess steps down at Advent Software just as Axys gets whodathunkit fix.
'Build, buy or partner'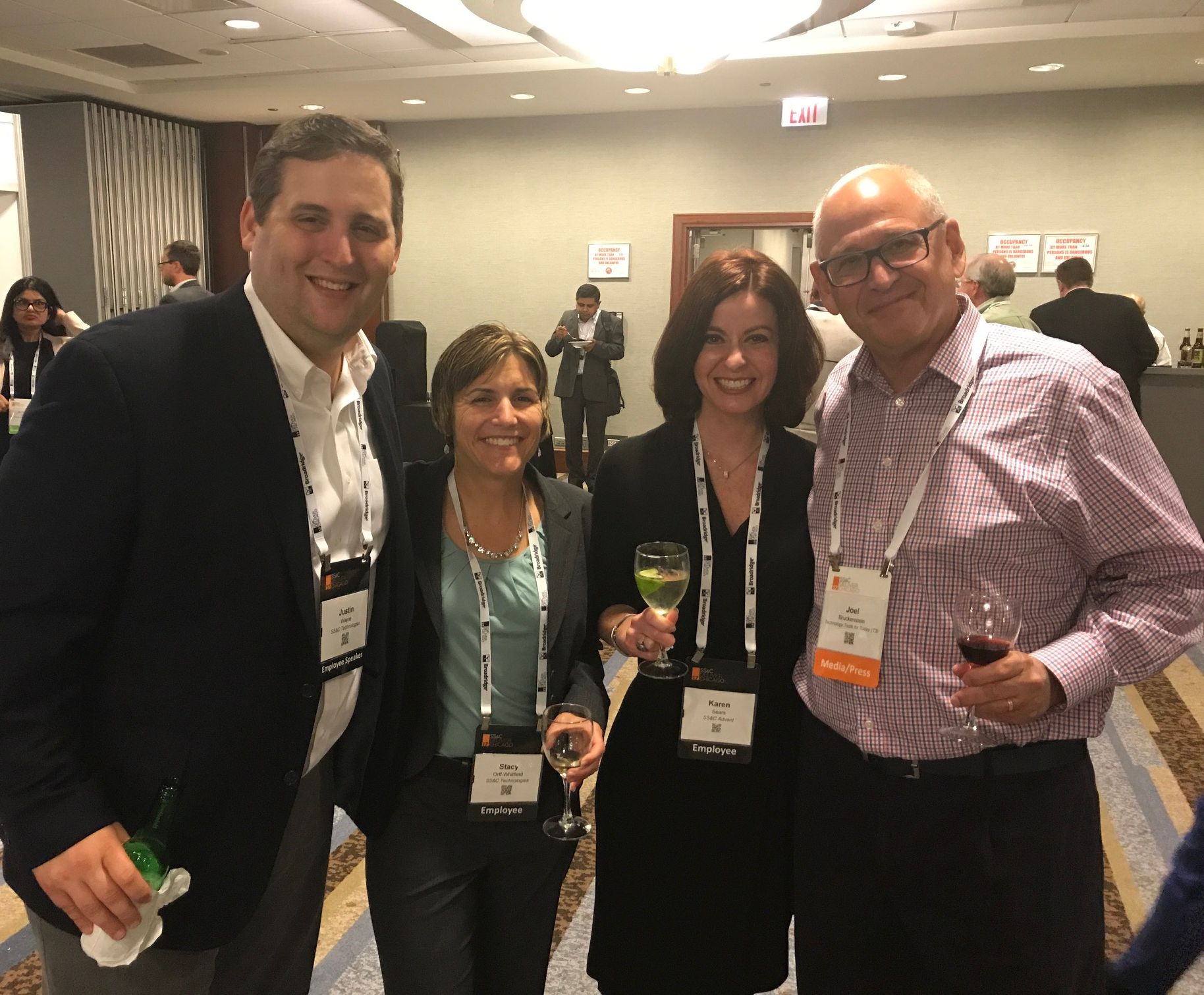 Roley talked energetically about the new products, services and integrations Advent and Black Diamond have been rolling out.
"This continued output is a net result of what's happened to the Advent business since the SS&C acquisition," he said. "We are refocusing on the client service model, with the SS&C deal being the catalyst to revisit our strategy and drill down on what our clients expect from us."
Going forward, Roley says that Advent and Black Diamond will continue "to provide a better digital experience to the end-client. We will build, buy or partner to bring a comprehensive experience, and not just a loose integration via a point-to-point basis." See: A year after the Advent-Black Diamond deal, the merged company is making some big chess moves.
On the platform front, SS&C focused on the release of Salentica Elements, the new CRM overlay for Salesforce that recently acquired Salentica has been building. Salentica Elements has always been the kinks-removed version of Microsoft Dynamics software but its future is Salesforce and will be available on the Salesforce AppExchange. The new functionality will provide advisors with an advisor-specific solution that has pre-built configurations, workflows and features native integration with the Black Diamond wealth platform. See: Advent's parent buys Salentica to bolster Black Diamond CRM.
M&A action
Other big product and platform news to come out of the conference were the latest enhancements to the Black Diamond wealth platform itself. Senior solutions manager Justin Wayne revealed the latest in an early morning session on Day Two.
"We have one service contract and one tech stack that provides integrated reporting, portfolio accounting, outsourced data management, rebalancing, client portal, CRM, financial planning, risk analytics and now managed accounts," Wayne noted.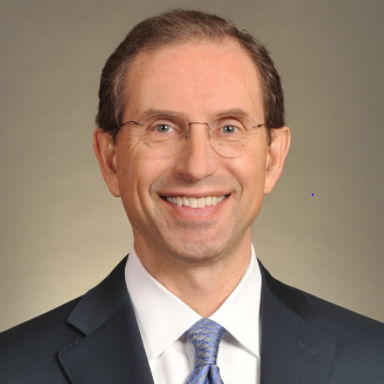 Wayne informed the crowd that through a partnership with SmartX, a product of HedgecoVest, over 250 investment strategies are now available on the Black Diamond wealth platform, effectively making it a TAMP-like offering.
"This SMA platform is an integrated solution bundled into Black Diamond all within one custodial account for 15 basis points, which includes the cost for Black Diamond, effectively making it a next generation TAMP offering," said Wayne. See: An e-marriage of Schwab and Fidelity, a reflective Ron Carson and good jargon-bashing made T3 take off like that helicopter outside.
Other timely sessions at SS&C Deliver focused on perennial practice management issues such as advisor M&A, valuation and succession planning. Neil Price from Strategic Wealth Partners, a firm recently acquired by Focus Financial Partners LLC, provided the rationale and outcome for being scooped up by an aggregator.
"We did the deal with Focus to gain access to their M&A resources and financing," Price said as he described the three small deals and one large pending one he has been involved with since the Focus transaction.
"There needs to be a lot of M&A activity," Price says. "There are too many 55- to 60-year-old advisors in the industry who have no succession plan. They owe it to their clients to have one."
Sink oar swim
Mark Balasa principal of wealth manager Balasa, Dinverno Folz in Itasca, Ill. shared his story of merging his firm a while back, including the many "don'ts" involved that can wreck a deal, all the way from which software to use to what the stationary will look like.
Balasa is also on the hunt for acquisitions, but never did because the sellers proved the adage that any club that'll take you isn't worth joining. See: Two RIA M&A firms merge -- sort of -- when they're not competing head-to-head.
"These firms are for sale for a reason," he says, "Either due to mismanagement or an aging clientele. If you are a well-run firm, then why sell? Also, valuations have stayed stubbornly high because there is too much money chasing these deals."
Canoe flipping
Balasa also advised that culture is the most important aspect of doing any deal. "We have something we call the canoe test, which is, can you spend a day in a canoe with this person and not want to hit them with over the head with the oar at the end of it?" See: How Tiedemann and Presidio did a no-cash merger of their $4.9 billion and $4 billion RIAs -- and their disarming honesty about jitters.
Hackathons these days are now the go-to forum to drive advisor tech innovation. (See my report from last week's FUSE: Eric Clarke keeps FUSE lit by rebalancing deep-suburbia hackathon with BlackRock and DFA real economiks.) Black Diamond held its second hackathon at Deliver that was judged by T3 tech expert Joel Bruckenstein, WealthManagement.com editor-in-chief, David Armstrong, Quovo co-founder Niko Karvounis and yours truly.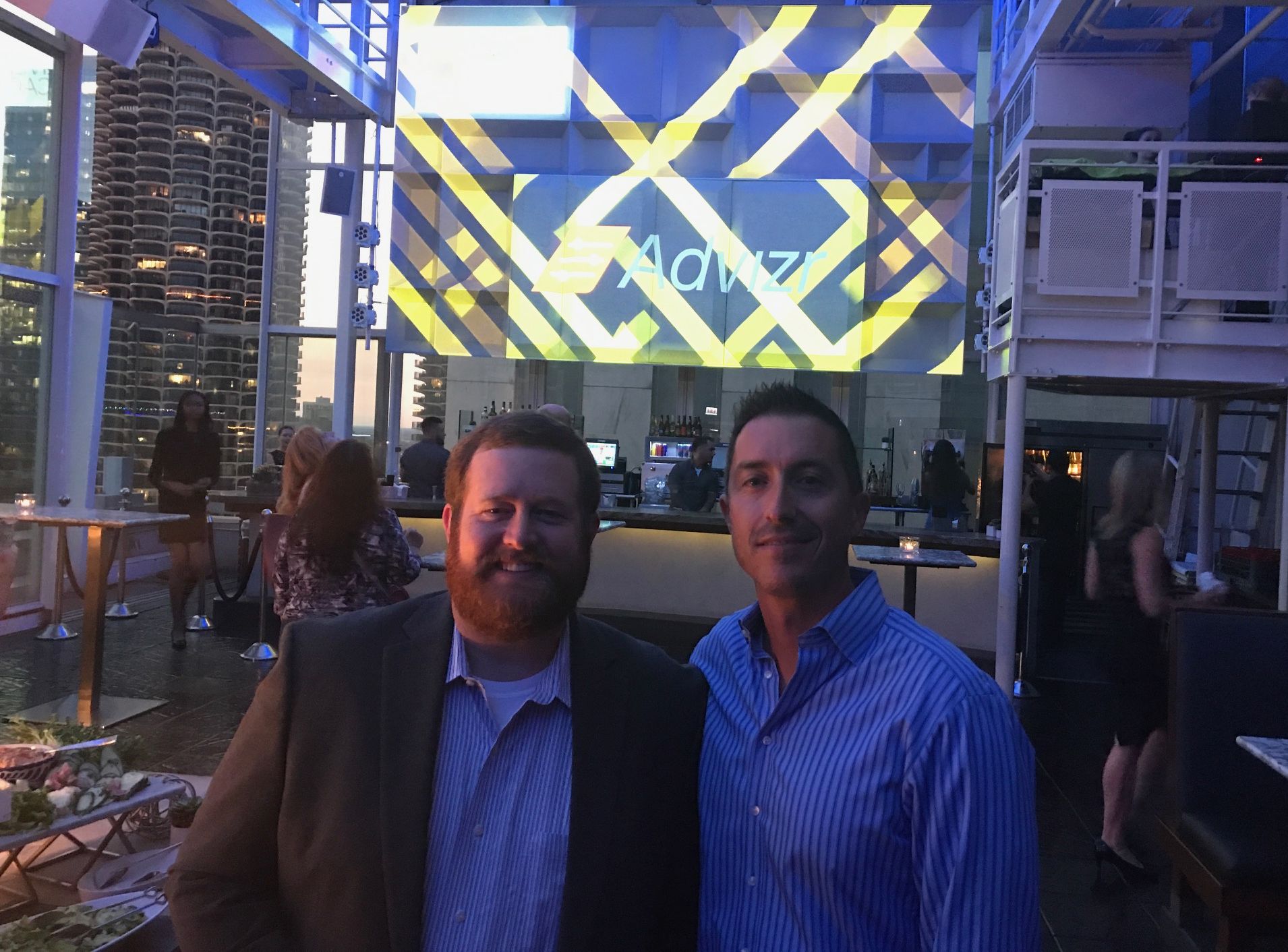 In a twist, the Black Diamond competition featured advisors as the lead product managers, supported by Black Diamond engineers and interface designers to bring a concept to prototype. Top hacks included quite impressive new applications, including a client-driven referral feature, a crowd-sourced report template program along with an automated meeting prep and delivery capability.
Tough love judge
The meeting prep hack won best in show and fully impressed the tough-love judge, Bruckenstein.
While the crowd missed the high-energy, nightclub-themed parties at previous iterations of Advent Connect conferences, this year's SS&C Deliver did provide ample opportunities for networking and fun, including a rooftop bash at a popular Chicago downtown hotel, along with a closing night dinner-themed party in the Hyatt.
To learn more about what went on at the SS&C Deliver conference, check out the many tweets on the #SSCDeliver hashtag on Twitter.
Note: Welsh has provided consulting services to Black Diamond.
Timothy D. Welsh, CFP® is President and founder of Nexus Strategy, LLC, a leading consulting firm to the wealth management industry, and can be reached at tim@nexus-strategy.com or on Twitter @NexusStrategy.
---
Related Moves
February 6, 2021 – 2:39 AM
---
---
Mentioned in this article:
---
---
---
Stephen Winks
September 16, 2017 — 12:08 AM
We are getting close to the point where the major wire-houses cannot rationalize their cost structure, value proposition and expert advisory services rendered relative to the capabilities of the individual RIA. Wall Street and the roll-ups need to wake up in their support of advisory services or risk becoming irrelevant. It used to be the major firms were market leaders in advisory services, but culture and insularity seem to increasingly make innovation not possible. SCW