An old-line Aussie life insurer, AMP takes up a good chunk of the Sydney skyline.
Brooke's Note: Make no mistake -- there is a mysterious aspect to United Capital's three pieces of news, to wit: three hires, one suitcase of cash from an Aussie giant and an inscrutable $6.9 billion of 'contracted assets' -- all being announced simultaneously within some realm of causal interconnection. One question to ask is why exactly a company with revenue of $190 million has chosen to dilute shares by selling an equity stake when none of the existing private equity holders cashed out. Certainly, United Capital is divining for a big liquidity event in its medium-term future, probably an IPO. This deal may be the puzzle piece that reveals more of itself over time.
Australia's AMP Limited has bought a stake in United Capital Financial Advisers LLC for "tens of millions" of dollars -- some of which may go to pay three sparkling new hires.
The ballpark dollar amount was originally published as part of comments made by the roll-up's CEO, Joe Duran, in an article in WealthManagement.com Tuesday -- a quote editors subsequently removed at the request of United Capital.
The redaction was not a correction of an error, Diana Britton, managing editor of the New York-based B-to-B publication, said in response to a query, but was done at the urging of United Capital.
Newport Beach, Calif.-based United Capital, which manages $19.8 billion of assets from 87 offices, confirms that it requested the removal of the price of the UC stake as quoted in Wealth Management and declined to vouch for its accuracy or inaccuracy. UC also declined to give RIABiz an alternative figure of how much the stake cost.
$6.9 B with an *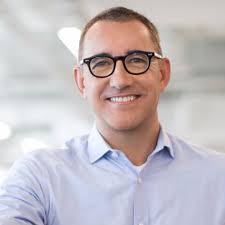 The FinLife negotiations between AMP and UC advanced to the point where the broader trans-Pacific partnership was formed between them. In the deal, none of the the firms' existing private equity investors -- including SageView Advisory Group LLC, Bessemer Venture Partners and Grail Partners -- re-upped their stakes. Nor did any of those investors get cashed out at all, a UC spokesman says.
In its release announcing their AMP deal, United Capital connected the timing of AMP's investment to an assets-based milestone reached by the firm's FinPlan.
In the statement, there was a footnote attached to the $6.9 billion figure that read: "FinLife Partners assets under contract represent the assets under management of the advisers that have signed up for FinLife Partners platform services, which they have placed under consideration for FinLife Partners' services."
Mired in 'process'
United Capital declined to further specify just far how far along these assets are in its sales pipeline, though it allows many these assets referenced do not generate revenues.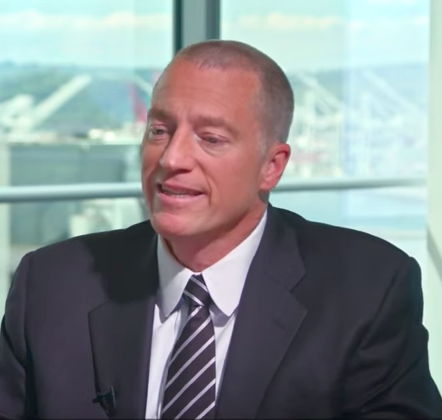 "As with any new operating platform integration at a firm, or even an advisor delivering a financial plan to a client, it's a process," says United Capital's spokesman in an email. "It would be impossible for a new FinLife Partners client to have every one of their clients through the process already. "
Kummer knows how to market commodities like sunglasses and skimpy underwear with sizzle as a former Victoria's Secret executive. He was most recently chief marketing and digital officer for the Oakley brand for Luxottica, the world's largest eyewear company.
'Higher-end CMO'
Min Zhang joined United Capital as vice president of digital product management and Phillip D. Rogerson became chief business officer of FinLife Partners, joining from Russell Investments of Tacoma, Wash.
The hires are a direct result of the success of FinLIfe, Duran told WealthManagement for its article.
"It allowed us to hire a much higher-end CMO than I might have been able to if we were just with our own United Capital platform," he said. "Same thing with Min. The fact that she can interact with hundreds of advisors—our addressable market's much bigger. We have a much bigger opportunity, and we obviously need to invest in that." See: Yodlee schools RIA tech startups at The Vault and RIABiz stops by.
But an observer who asked not to be identified said that the connection between AMP's investment and the hire seems tenuous.
"You don't needs tens of millions of dollars to hire that level of staff."
---
Related Moves
January 15, 2020 – 2:42 AM
---
November 8, 2019 – 4:52 AM
---
---
---
Mentioned in this article:
---
---
---
Stephen Winks
September 15, 2017 — 3:19 PM
Terribly exciting that global critical mass is being achieved in advisory services to include the British Commonwealth imperative that trade execution be treated as a cost center in the client's best interest. This accrues to the best interest of US advisors who seek professional standing in advisory services by respected by conventional US brokerage firms. The incorporation of institutional advisory services talent from Frank Russell is aery good sign. SCW