Morningstar renders ETF verdict by discontinuing ETF-only conferences after category becomes the Vanguard-BlackRock show
Smaller, newer ETF players are forced to pursue micro-niches and active management -- only to encounter the big players lurking there, too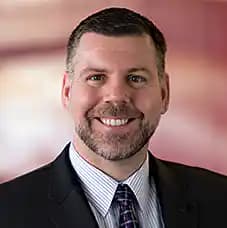 Richard Powers: If [new products] don't differentiate in product design or exposures, some form of traditional active is how many firms look at ETF's as 'my only shot.'
---
---
Mentioned in this article:
---
---
---
Conference Attendee
September 14, 2017 — 8:16 AM
This is not surprising. I went to the conference in 2016 for the first time. Not much new under the sun in this space except small players trying to create high-cost niches to gather assets. Once you get an overview of what is happening in the ETF world, why go every year to hear the same information?
Sam Pittsburgh
September 18, 2017 — 10:10 PM
Great article....lays out the future well...appreciate jack Bogle's early efforts.... Vanguard should not have snubbed him....but appreciate their huge position in ETFs.
Joe Anthony
September 19, 2017 — 4:04 PM
Graham has a nice summary here. What is not said here is that the business of conferences relies on sponsors and attendees on the industry side having a captive audience to sell to (important if they want to justify their cost of sponsorship)... and the Morningstar Invest event has always had far more advisor attendees than the ETF conference. Having attended all the Morningstar ETF events going back to its Swissotel days, I valued attending for the industry connections and the interesting debates sprinkled between the platinum-sponsored backed panel discussions and keynotes. There needs to be room on the dais for ETF issuers of all sizes to represent what they add to the discussion. Hopefully, the combined conference will allow for some of the successful upstarts to have a seat at the table alongside the goliaths of the industry.