Richard Powers: If [new products] don't differentiate in product design or exposures, some form of traditional active is how many firms look at ETF's as 'my only shot.'
Brooke's Note: ETFs have a bright future. Morningstar has a bright future. Neither seems remotely replaceable. But human characters as diverse in nature as Chip Roame, David Booth and Jack Bogle have long cautioned that nobody should count mutual funds out. That Morningstar is now folding its ETF conference back into its mutual fund conference may have root causes as prosaic as sponsorship dollars or the whims of a new CEO. But it's a notable turn of events and comes at a time when ETF companies inflict on each other the kind of pain they have long inflicted on mutual fund providers. Vanguard is always in the mix setting the tone for a brutal market and with its new SEC approval it looks like it doesn't intend to let up anytime soon. Our own RIABiz ad exec Graham Thomas was there and, once again, did double-duty as an crack reporter. Once again, we pass on the full disclosure to you, our readers, that Graham may have pitched advertisements in RIABiz to some of the firms mentioned in this article. It's a conflict we abide to keep you informed on what is happening at far-flung, unrelenting industry conferences.
The Morningstar ETF Conference is supposed to be about the future but its own coming demise gave it a past-tense feel -- perhaps a dark augur for latecomers to the exchange traded fund category and a good sign for mutual funds.
The event, held last week at Chicago's Hyatt Regency, was in essence a funeral for itself as the fund-tracker revealed the ETF Conference will be merged back into the Morningstar Investment Conference, which will take place June 11-13, 2018.
The news filtered out slowly -- first as buzz and then confirmed by RIABiz at a media dinner.
Flagshipping
"Advisors today take a holistic view when they serve clients; they don't think about mutual funds and exchange-traded/passive funds separately," said Sarah Pellegrino, a Morningstar spokeswoman in an emailed response today. "To serve advisors in a way that makes the most sense for their business, we made the decision to incorporate passive investing into our main flagship event for advisors: the MIC."
Ironically, this year's event was bigger and better than ever with 714 attendees were on hand, up from 660 last year. And ETFs themselves continue to boom, pulling in $19.6 billion in July, up from $14.6 billion in June, according to Chicago-based Morningstar Inc. Compare that to more humdrum mutual funds. Over the past year, $245 billion left active U.S. equity mutual funds compared to $283 billion flowing in. See: The smart beta ETF industry gets blasted at swank Manhattan summit by an unlikely group of critics.
The news, perhaps not coincidentally, arrived nearly simultaneously with a bombshell dropped by Vanguard Group that the U.S. Securities and Exchange Commission had allowed it to offer exchange traded versions of its actively managed mutual funds.
The message from the Malvern, Pa. giant seemed to be: Yes, we dominate in passive ETFs along with BlackRock but that doesn't mean we aren't going to compete for your active ETF dollars, too. See: How BlackRock stopped Vanguard from devouring ETF market share by pleasing RIAs -- but how that strategy could endanger iShare profit margins in the long run.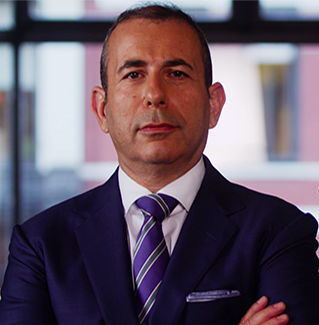 Fighting for scraps
In other words, the two-horse race aspect to the ETF market has been intensified and more frustration may be in store for many late-to-the-party issuers looking to take part in the bonanza, despite the success of smart beta funds.
Smart beta funds now total $707-billion total of which $495 billion are rated by Morningstar.
I put in a quick phone call to Richard Powers, Vanguard's head of ETFs, who told me, in effect, that Vanguard will only leave scraps for market newcomers in the ETF market.
"Broadly speaking, new sponsors will have opportunity by adding new value, likely more niche products," he said. "First, there is a large population of incumbents, and second, there is little opportunity to compete at a profitable scale. If [new products] don't differentiate in product design or exposures, some form of traditional active is how many firms look at ETF's as 'my only shot.'"
But, sounding a Jack Bogle-ish note, Powers signaled that Vanguard doesn't necessarily see ETFs as owning the future. John Bogle tells the Morningstar crowd just why Vanguard Group has a 'problem' -- and it starts with his dogged criticism
"It's index mutual funds just as much," Powers said. "It's an important distinction here, where high-cost active is only partially funding the growth in ETF's."
The Vanguard founder, Bogle, has been at odds with his old firm for years. In essence, the saw the company's production of ETFs as caving on its own principles by implicitly encouraging trading of indexes rather than investing for the long haul. He believes Vanguard's mutual funds are more than adequate. See: 5 recent acts of courage in the RIA business.
Nothing niche
Similarly, USAA enters the market with 12 million members, $8 billion of ETF assets already in house, and another $80 billion in their Property & Casualty and Insurance portfolio.
USAA's Lance Humphrey, portfolio manager, states his company's strategy as "not to be the end all, be all. It's what our clients need, products and solutions that help achieve goals. We aren't launching anything niche."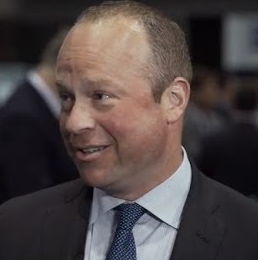 And the USAA construction of its products backs that up, employing a value momentum tilt that where they weight based on risk, from low to high. See: Jack Bogle's ICI grumbles and Kunal Kapoor's 'future' mode make Morningstar's 2017 conference sparkle with an uber relevance.
Unabashedly arguing for the benefits of strategic beta was Marc Zeitoun of Columbia Threadneedle Investments, who said the market is experiencing a recalibration of what is appropriate value. He added that strategic beta is "a passive method of eliminating the randomness of benchmark investing." See: The smart beta ETF industry gets blasted at swank Manhattan summit by an unlikely group of critics.
"Investors," Zeitoun says, are "running away from bad experiences as much as running to passive. People are tired of underperforming, so they want to own the benchmark. Benchmarks] are just yardsticks – advisors are in the business of personalizing advice. Indexes are not created with a client in mind."
Short-order ETFs
Davis Advisors is another recent ETF entrant doing well in the RIA sector, with industry vet Dodd Kittsley heading up its ETF division.
In seven months, Davis has attracted $200 million in assets across three products, all above $50 million, despite not distributing in any wirehouses -- notable since Davis made its living selling mutual funds in that channel.
Davis is an active ETF manager -- no indexes but structurally vanilla -- which Kittsley describes as a marriage between time tested active plus ETF.
"Each ETF invests in 21 to 36 stocks, which look nothing like their benchmark. We are following opportunities from the bottom up and buying stocks as an enterprise – long-term compounding machines."
When I observed it sounded a lot like Warren Buffet, Kittsley laughed and said the whole the whole research team makes the pilgrimage to Omaha annually. See: My trip to Omaha with 40,000 of the Buffett faithful and what questions the Oracle didn't answer.
On the topic of transparency, he stated: "Transparency is part of the culture, we look at it as a virtue, and have half a dozen or so investment forums around the country every year. Investors have a right to understand what they own." See: Fleet-footed RIAs storm into the active ETF market as fund giants tie pretzel dough.
The success and ease with which Davis pivoted to ETF's is also attributable to already being low cost on the mutual fund side – every dollar is 55 bps – in mutual funds and ETFs, the differences lie in the various levies like 12-(b)1s, etc.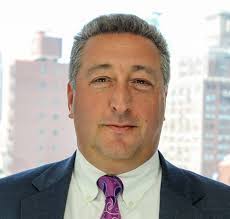 Being product agnostic was a theme raised more than once, which Kittsley referred to as "The Davis Potato – au gratin, twice baked – we don't care how you want it."
Loaded toddlers
In typical Morningstar fashion, there were many expert speakers at the conference that bear mention starting with a surprisingly humorous session from Vanguard chief economist Joseph Davis on "The Trend That Will Define Our Lifetime."
Spoiler alert – it's the changing nature of work, i.e. how technical acumen and creative innovation will keep individuals relevant in a technologically dominated future. Pearls of wisdom included, "you should always be taking one online class at all times" and "it's actually better to have average IQ and good EQ versus high IQ and low EQ."
Similarly, Barry Ritholtz, CIO of Ritholtz Wealth Management did both a luncheon keynote with Nobel Laureate Richard Thaler and his own session on mitigating advisor fears. See: Josh Brown and Barry Ritholtz, masters of the financial Twitter/blogging universe, launch a robo effort to monetize their followers.
He irreverently reminded the audience that all products trace back to people. (Did you know that armed toddlers kill almost three times as many Americans per year as armed Jihadists?)
After the session, Ritholtz told me his own RIA uses mostly index mutual funds -- "a mix of DFA, Vanguard and other low-cost funds, not really big users of ETF's."
Fine send-off
You can usually rely on my not attending stewardship sessions, but with the heads of BlackRock, State Street and Vanguard on one panel, the risk of editor-in-chief Brooke Southall berating me for not attending "How is the Rise of Passive Investing Influencing Corporate Governance? " was too great.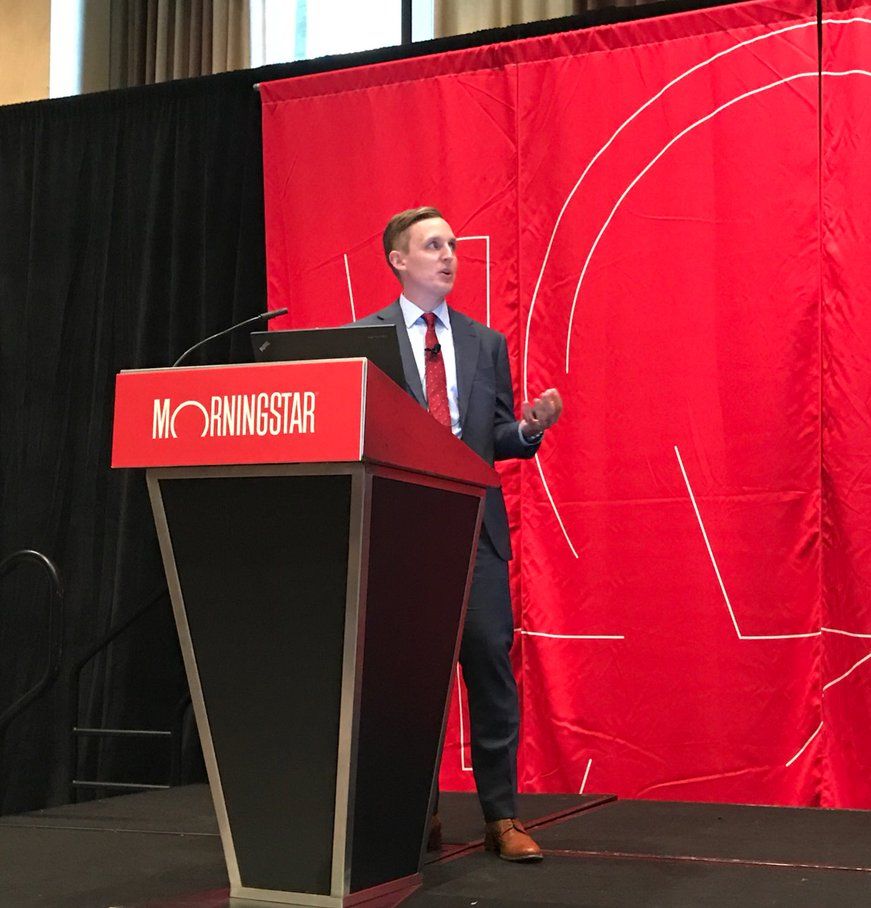 The panel members had served on sessions together at other events and it showed in the concise discussion.
"Passive ownership is like being in a car you can't get out of," said Vanguard's Glen Booraem. "We have to own companies. Exit is not an option. We need a good driver, i.e. the board and management. Governance structures are the seatbelts and airbags."
Rakhi Kumar from State Street looked forward to a time when they didn't have jobs, since "the analysts all did governance work."
Michelle Edkins of BlackRock, on a question about investing in state-owned enterprises versus smaller companies noted, "We have 15,000 companies, so yes that is hard to oversee….How important are we to the company? A couple of million dollars can really control a smaller company, and help them do a better job."
As the conference concluded, Bloomberg reported that Goldman Sachs rolled out a new equal-weight ETF priced at .09 bps to compete with Guggenheim's RSP priced at .20 bps, and, to a lesser extent, SPY. See: The wild ride that Goldman Sachs took to launch its first ETF -- one that even an RIA could love?
While near universal positive feedback surrounded the event, it seems that the ETF and Index Fund world has forced itself to the main stage, and the ETF Conference will be merged with the larger Morningstar annual. Kudos to Ben Johnson, head of Morningstar ETF Research, and the PR and conference teams at Morningstar for being the best in the business at putting on a show.
---
---
Mentioned in this article:
---
---
---
Conference Attendee
September 14, 2017 — 8:16 AM
This is not surprising. I went to the conference in 2016 for the first time. Not much new under the sun in this space except small players trying to create high-cost niches to gather assets. Once you get an overview of what is happening in the ETF world, why go every year to hear the same information?
Sam Pittsburgh
September 18, 2017 — 10:10 PM
Great article....lays out the future well...appreciate jack Bogle's early efforts.... Vanguard should not have snubbed him....but appreciate their huge position in ETFs.
Joe Anthony
September 19, 2017 — 4:04 PM
Graham has a nice summary here. What is not said here is that the business of conferences relies on sponsors and attendees on the industry side having a captive audience to sell to (important if they want to justify their cost of sponsorship)... and the Morningstar Invest event has always had far more advisor attendees than the ETF conference. Having attended all the Morningstar ETF events going back to its Swissotel days, I valued attending for the industry connections and the interesting debates sprinkled between the platinum-sponsored backed panel discussions and keynotes. There needs to be room on the dais for ETF issuers of all sizes to represent what they add to the discussion. Hopefully, the combined conference will allow for some of the successful upstarts to have a seat at the table alongside the goliaths of the industry.