News, Vision & Voice for the Advisory Community
The event's subversive air drew the local police, yet again, to the door of the Park City, Utah weekend hackathon
September 11, 2017 — 6:43 PM UTC by Guest Columnist Tim Welsh
Brooke's Note: I have never coded. Not much, at least. In our old admin system I did create little squibs of code that showed up on your cyber doorstep as something more visually appealing like a photo or italicized word. It gave me a taste of geek satisfaction. So I actually believe that  this troop of some of the best- and least-known people in the RIA business is having as much fun as Tim Welsh tells us they are. The cops came. Eric Clarke used his own method of persuading the officers that FUSE is not some new form of suburban cult ready to emit unholy heavy metal sounds, making dogs bark and cats leap. One reason FUSE works: Something tangible is being built at the event. There is output. Products. A series of organic, many-helping-hands telephone to home wirings. So this unlikely event seems to only get stronger while some RIA events fade to cartoonish versions of themselves. TIm leads off with the big boys -- DFA and BlackRock -- making appearances, connected to Orion's efforts to distinguish its rebalancing software. It seems to be corporate influence in the right measure. When the dudes in the dark T-shirts outnumber the marketing types emitting the faint aroma of dry cleaning, you have an event built to last and the ability to attract police without dialing 911.  
A team from Dimensional Fund Advisors, which infrequently ventures out of its Austin, Texas home office for RIA conferences, was among the more than 30 technology companies that trekked to Park City, Utah for Orion Advisor Services LLC's FUSE hackathon.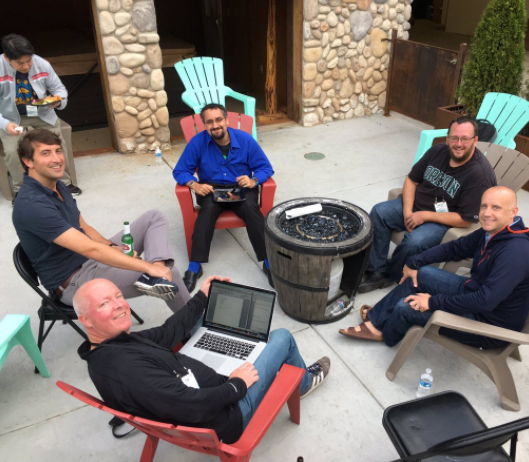 Also there, seemingly incongruously: BlackRock folks.
The intersection of corporate asset managers and a down-and-dirty event hosted by Eric Clarke, president of Orion Advisor Services LLC, is rebalancing software, which is part of the new frontier for performance reporting software.
Now in its fourth year, FUSE has grown a handful of devotees of GitHub, an online platform to host code for other developers to code to, to an Orion ecosystem gathering, fueled by its open code approach. See: Orion draws a record pack of hackers to Utah to code, bond -- and compete.
More than 100 developers, product managers and technology executives crammed into a large ski house (some stayed at the luxurious Hotel Park City nearby) to spend 72 hours coding to the Orion API platform.
Blend amend
Dimensional Fund Advisors hacked a way to provide Eclipse, Orion's trading and rebalancing system, with the underlying holdings of DFA's popular "blend" funds. This is important and difficult because blend funds, which can include momentum and value stocks, are popular but gum up efforts to allocate assets because they can't easily be categorized into the usual buckets of stocks, bonds, or cash.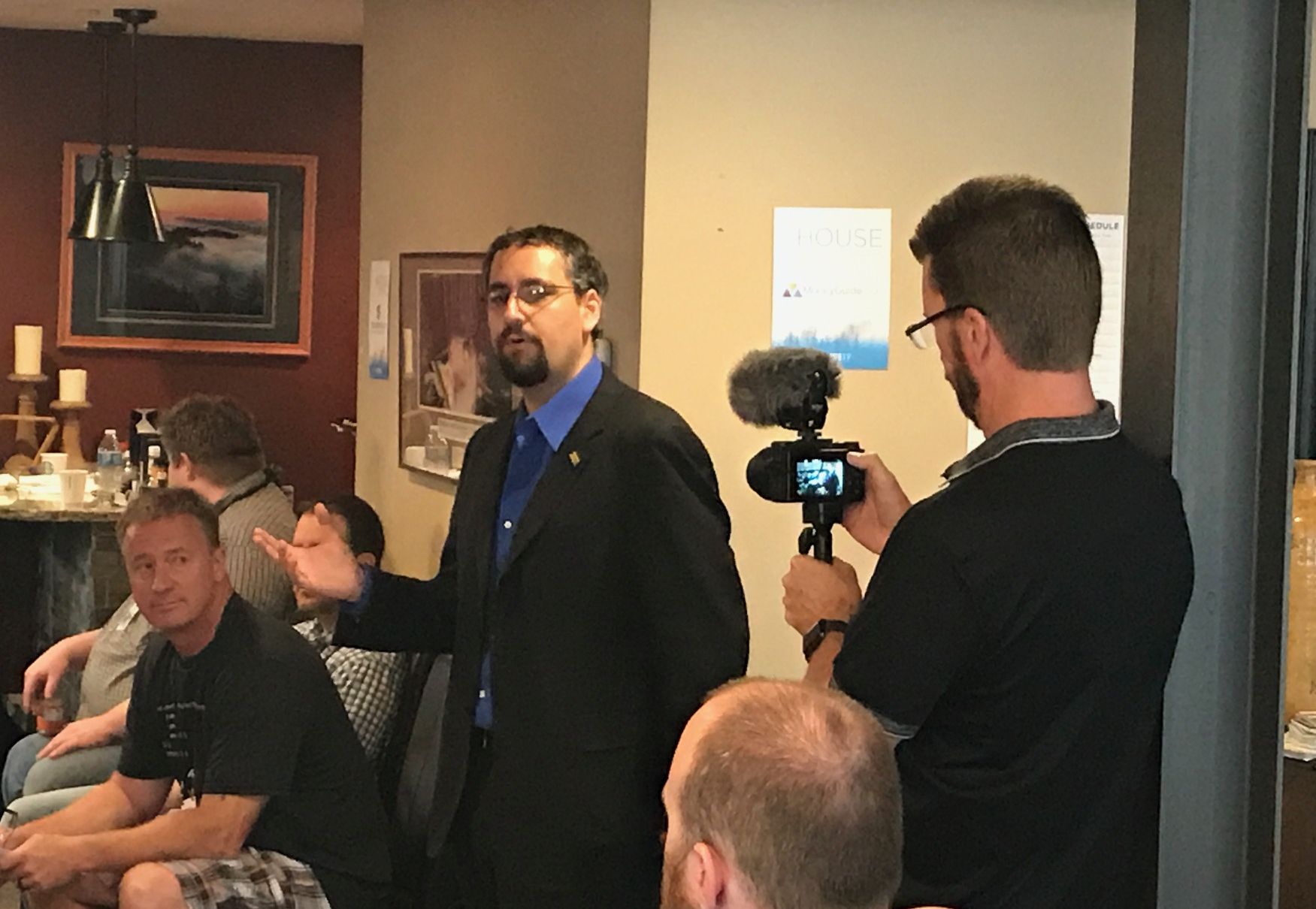 While the Orion team did most of the work, it was clearly a big win for advisors and for Orion's newly introduced rebalancer, which is playing catch-up with Tamarac and Black Diamond. See: The four-year ordeal Orion's president underwent to launch Eclipse -- a sprint to stay in the race with Tamarac and Black Diamond for rebalancing.
BlackRock Inc. came to show how advisors can get access to their model portfolios through Eclipse. See: The smart beta ETF industry gets blasted at swank Manhattan summit by an unlikely group of critics. Clarke noted that advisors can access BlackRock's research and proposal tools through the Orion platform, also at no cost.
"This asset management integration will cut out a layer of cost for advisors, enabling them to still remain profitable in a declining fee world," Clarke noted.
Open house
The FUSE coding-house vibe afforded opportunities for conversation, collaboration and relationship development. Clarke weighed in on how it is paying off for the company during a literal fireside chat when I sat down with him to hear firsthand where he is taking Orion.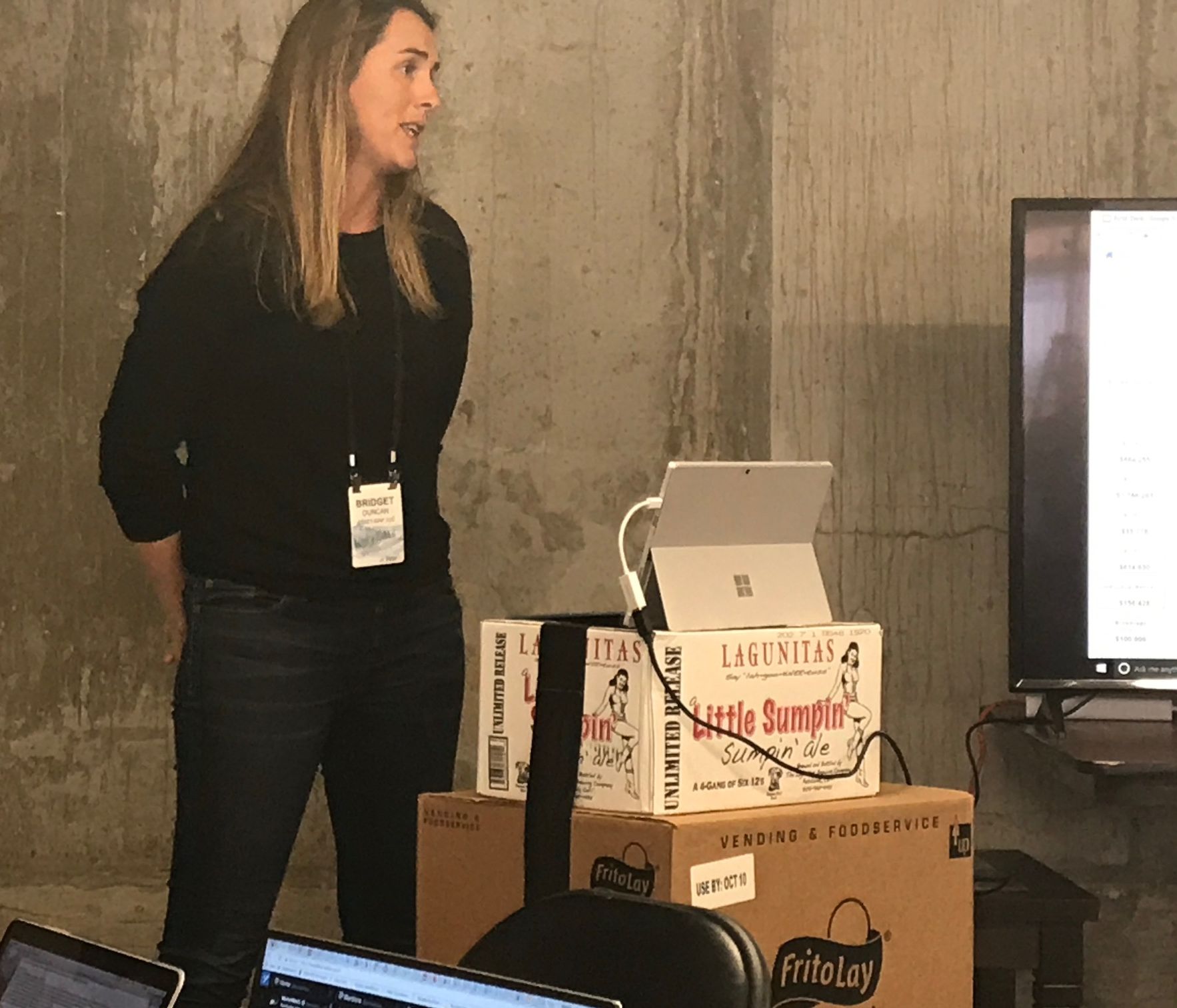 "Our growth is accelerating," Clarke said. "We are signing up one to two new firms every day, with many of them coming from the breakaway movement. People are telling us that the open architecture environment is critical for them to best serve their clients and that is translating into a very rich pipeline for us." See: Orion lands $27-billion AUM account as BAM Alliance phases out its homemade system built on Schwab PortfolioCenter.
Clarke's view clashes with another school of thought which holds that closing the architecture a little makes all the pieces work together smoothly.
He made the pitch that RIAs can and will have the best of both the worlds of integration and the best stand-alone providers, which contrasts with brokers at wirehouses and other broker-dealers. On the other hand, of course, Orion's building of Eclipse as a rebalancer supports the closed architecture school of thinking.
"Independence is still the winning model and that is driving the need to have an independent tech stack," Clarke said. "As we know, advisors have always 'unbundled' technology bundles so as a strategy, we will go the open API route so that advisors will have choice and flexibility and not be locked into one provider's technology systems."
He added: "That is why we are so excited about the growth and success of FUSE as we can bring all of the industry's leading technology together to build those relationships between Orion and themselves to continue to keep that independent spirit alive."
16 awards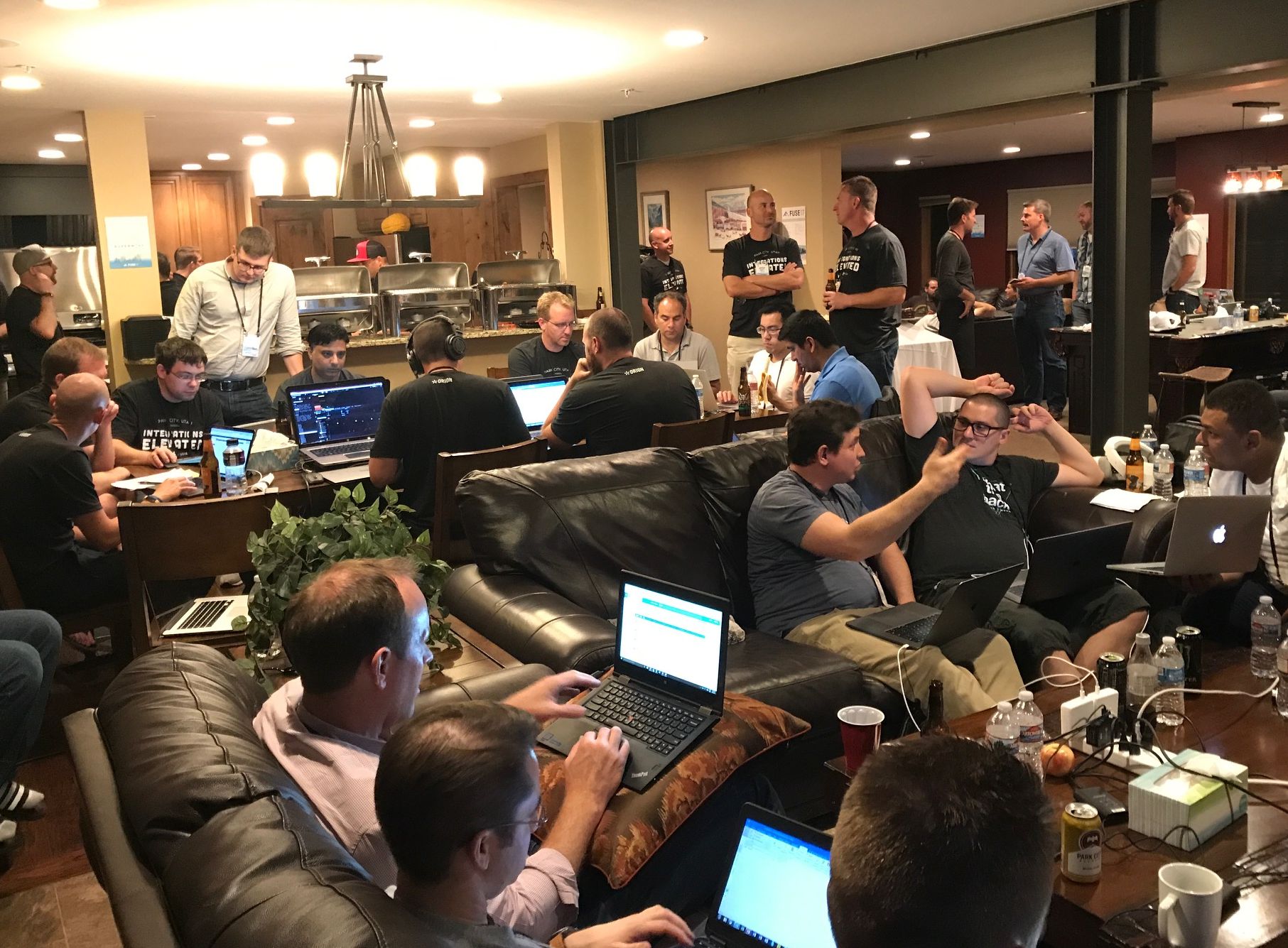 To encourage that innovation, FUSE features 16 awards that range from the best use of the Orion API to the best "Burning the Midnight Oil." 
Michael Kitces kicked off the competition enumerating the four areas of tech development that advisors look for:
"Does this new technology simplify things, making it easier to do business because many of our processes are complex and time consuming? 
"Also, because we are in a repetitive business, does this new technology streamline a process by taking seven steps down to two or three and ultimately can it automate that process by removing all manual steps? 
"The other two concepts are bringing new capabilities so that I as an advisor can deliver new, valuable things and finally, can new technology give me insights into how to run a better business."
Kitces's fellow judges included industry luminaries Joel Bruckenstein, Bill Winterberg, Tina Powell and Spencer Segal and advisors Shannon Spotswood of RFG Advisory Group LLC, Heather Fortner of SignatureFD, JD Bruce of Abacus Wealth Partners, Ryan Beach of CLS investments LLC and Billy Oliverio of United Planners Financial Services. 
"The judges make the event," Clarke noted. "These high-profile people motivate the innovation."
Those judges spent the better part of Saturday in the FUSE house garage listening to dozens of pitches from the round-the-clock developments hacked together via the Orion API. New this year was a simulcast presentation of the pitches broadcast throughout the house as well as via a livestream feed on the Internet.
Winners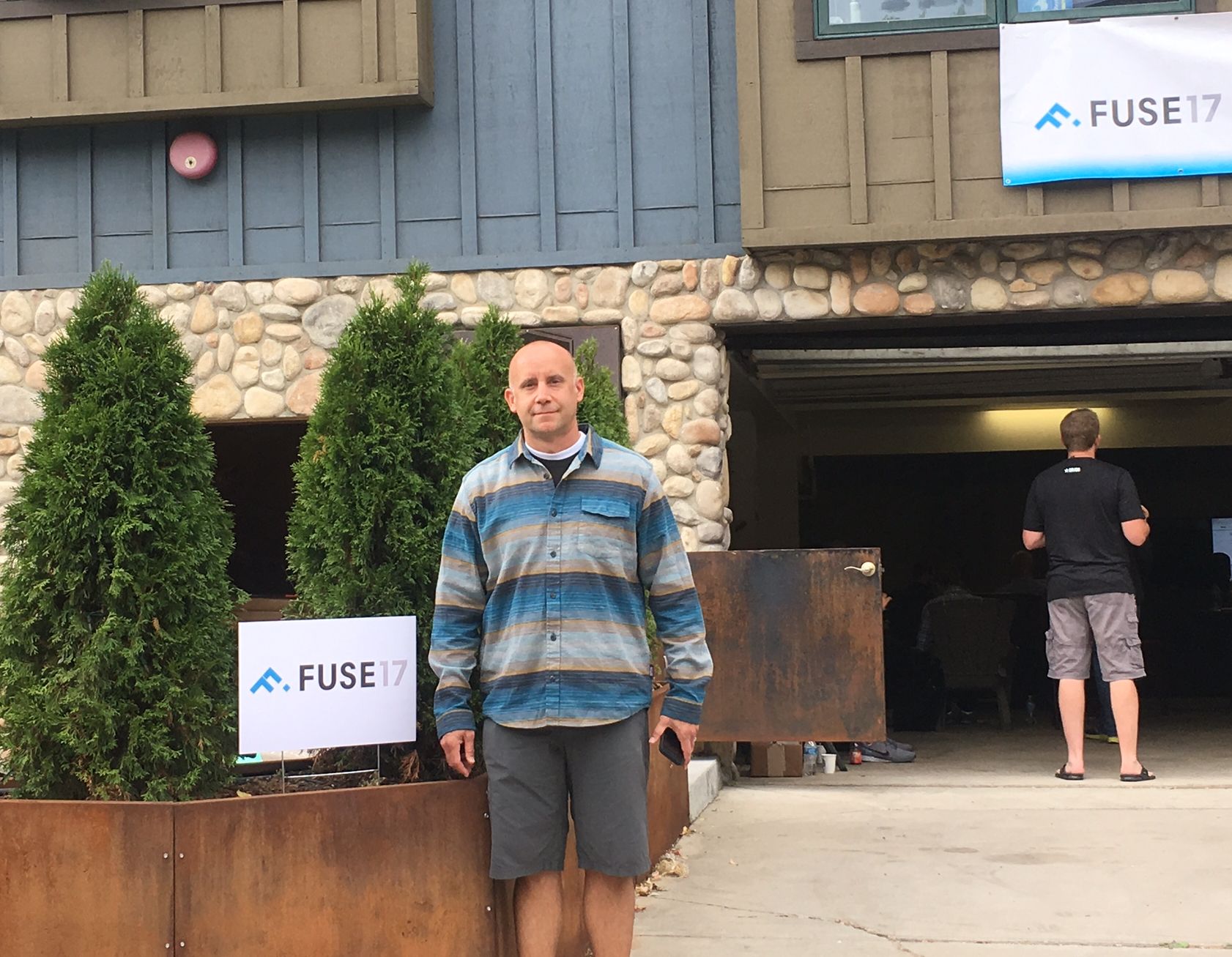 The awards were presented by Hunt Cairns, vice president at DFA and Brad Stanger, vice president of national accounts at BlackRock.
And the winners are:
Best in Show – RIA in a Box (third year in a row)
Best Use of API – BlackRock
Best User Interface – Asset-Map LLC
Best Business Intelligence – FIX Flyer LLC
Best CRM Integration – Redtail Technology
Best Advisor Innovation – Mineral Interactive LLC
Best True Hackathon – AdvisoryWorld
Best Work Saving Development – Advisory World
Best Newcomer – Dimensional Fund Advisors
Best Burning the Midnight Oil – FinMason Inc.
Best Custodial Integration – TD Ameritrade
Best Compliance/Due Diligence – RIA in a Box
Best Most Likely to Disrupt – cleverDome/NetFoundry 
Best Bang for your Buck – BlackRock
Power Bars and haute cuisine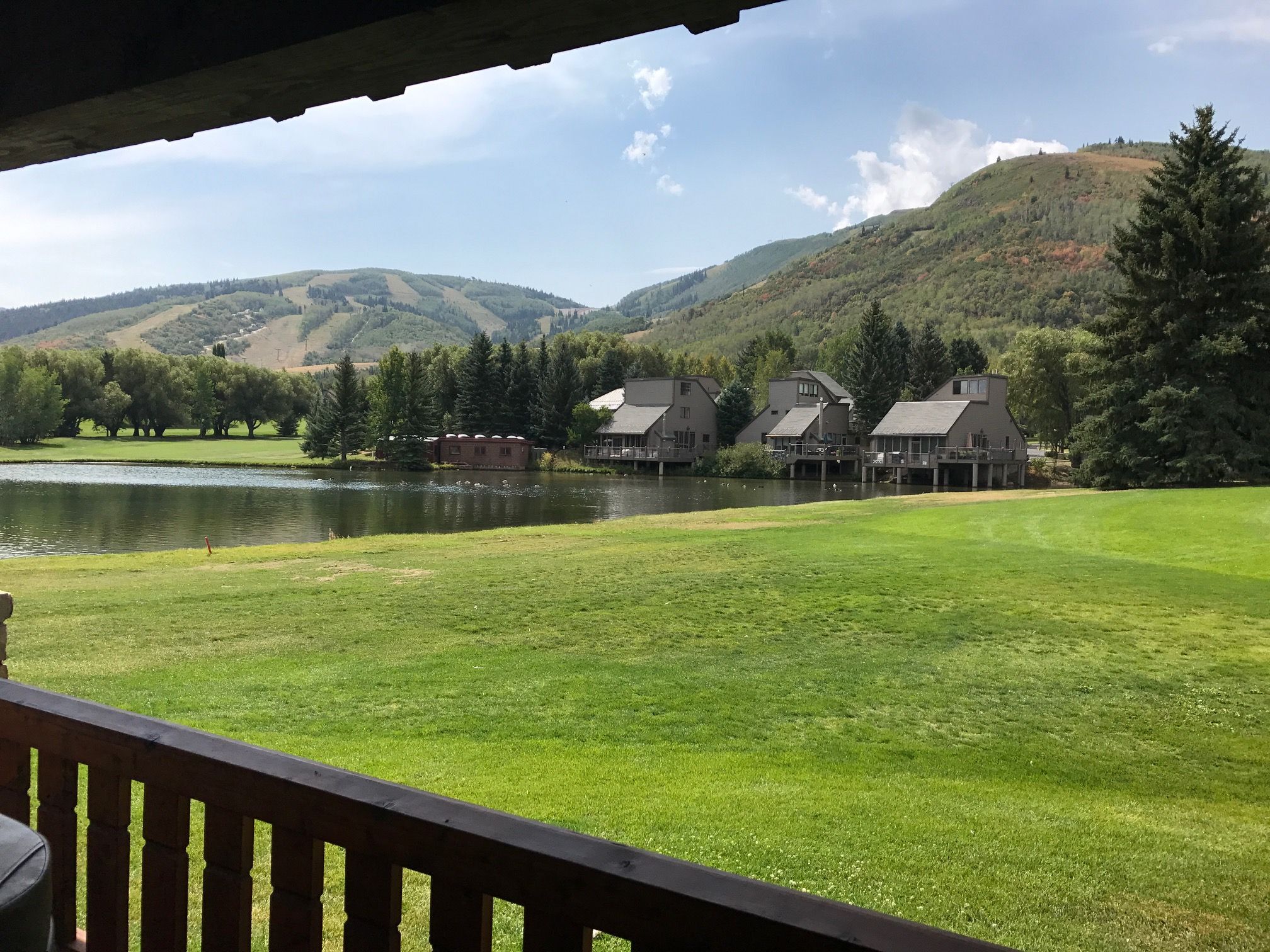 Hikes, mountain-bike tours, golfing, fly-fishing and beer tasting were all on the agenda in the vast outdoor playground that is Park City -- as well as quality time for networking to better build relationships and nurture friendships throughout the weekend, so when the developers weren't pulling all all-nighters getting ready for the pitches, fun was had by all.
The event was catered by a world-class chef so top-shelf meals, snacks and beverages were available round the clock.
In true FUSE fashion, the locals did not know what to make of 100 advisor-technology types hanging out in one large ski house off-season. The obligatory visit by the local police occurred on day two. See: Strung out on Red Bull, and stung by a red-faced landlord, 70 tech nerds and Russian-style judges, Eric Clarke pushes RIA app coders to new limits in Utah suburb.
Copping a plea
Clarke, leveraging his easygoing Midwest style, diffused any tension by asking the cops to "join us for dinner." 
To learn more about what went on at the 2017 Orion FUSE conference, check out the many tweets on the #FuseUtah hashtag on Twitter.
Welsh has consulted with several of the companies mentioned in this article.
Timothy D. Welsh, CFP® is president and founder of Nexus Strategy LLC, a leading consulting firm to the wealth management industry, and can be reached at tim@nexus-strategy.com or on Twitter @NexusStrategy. 
---
Mentioned in this article:
Kitces.com
Consulting Firm
Top Executive: Michael Kitces
---
---
Share your thoughts and opinions with the author or other readers.
Bill Winterberg said:
September 12, 2017 — 12:08 AM UTC
Stephen Winks said:
September 12, 2017 — 1:43 PM UTC
---
---