Fielding Miller: If we're not the fastest growing RIA out there, then I don't know who is.
Brooke's Note: What Fielding Miller has accomplished with (all-caps) CAPTRUST is nothing short of remarkable -- a $220 billion RIA roll-up in an industry where $50 billion is generally considered the high end of the scale. He even completed this act of inorganic growth organically. No outside investors or debt. A skeptic might say that Miller stumbled upon a unique set of circumstances. Here was a slice of the RIA industry where scale truly matters, where principals of firms aren't fiercely independent and where, ultimately, his firm gained a virtual monopoly on buying up lost 401(k) sheep of the $10-billion to $20-billion variety. In his RIABiz interview, Miller admits that he will need to modify his growth formula going forward. He pretty much gobbled up all that can be gobbled as far as the mid-sized 401(k) RIAs that are too big to be nimble and too small to compete nationally go. Miller seems none too worried or defensive about his new footing -- and why should he be?
After rolling up 26 large retirement firms since 2006 and growing to a Schwab-dwarfing $240 billion of advised retirement assets in the process, CAPTRUST has just acquired the smaller firm with the same name -- in all but letter case -- marking both a reconciliation and an end.
Raleigh, N.C.-based CAPTRUST bought CapTrust Advisors LLC of Tampa, Fla., with $20 billion of advised assets, a firm with a significant footprint in trusts and endowments and non-profits. The deal was finalized in August. Terms were not revealed but some things seem pretty obvious, says CAPTRUST CEO J. Fielding Miller.
"If we're not the fastest growing RIA out there, then I don't know who is," he says.
For example, CAPTRUST surpasses San Francisco-based Charles Schwab & Co.'s defined contribution assets of $132.9 billion but is still far behind Fidelity Investments' $1.5 trillion of same. See: Fidelity, Vanguard and Schwab have top 401(k) brands but plan sponsors like the service of off-brands better, study shows.
Diminishing supply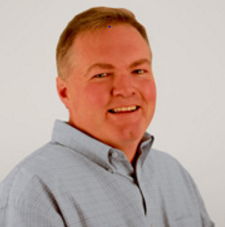 Miller, too, makes the case that CAPTRUST's success is not a result of financial engineering.
"We're doing it the hard way. We don't have any outside investors. We reinvest and we don't take on a lot of debt. Most people we compete with are funded with private equity and they've got a master to serve and we don't." See: As $160-billion CAPTRUST makes a snack of $10-billion Pensionmark, Fielding Miller accelerates his roll-up plans with a liberal structure.
The trick to bootstrapping this 401(k) roll-up has been to get RIAs to accept paper in place of cash at the closing table. Each time CAPTRUST acquires a firm, company stock represents half the consideration.
Such a deal structure is sure to encounter resistance from some RIAs but shareholder return on CAPTRUST stock averages 25% a year, Miller says.
But the CAPTRUST juggernaut may be hitting a wall in the form of diminishing supply -- a reality that Miller acknowledges but sees a way around.
"There aren't many firms left with $20 billion-plus in assets under advisement but there are several firms that would make interesting partners for CAPTRUST," he says. "Our strategy is to continue building out our national footprint through acquisitions by finding both retirement and wealth management firms in the top 35 metro markets in the United States. See: CAPTRUST wakes up the 401(k) industry by buying $1-billion advisor/recordkeeper that adds the 'magic' to its arsenal.
Not mavericks, thank God
The task of building out a retirement roll-up may have been eased by advisors in this quasi-institutional world of advice who are more willing to become employees than prototypical maverick advisors at classic retail RIAs, says Rick Meigs, founder of 401khelpcenter.com.
"Pure RIAs are an independent lot that are reluctant to give that independence up to join a roll-up firm," Meigs says.
The other reluctance-breaker CAPTRUST has up its sleeve is a track record of conferring the benefits of scale on the RIAs it acquires, Miller says.
"The more assets and revenues, the more leverage you have in the marketplace. We have $240 billion assets and that gives us great opportunities to negotiate on behalf of our clients. We can go to vendors and get clients better deals and it gives us access to asset managers we wouldn't normally get. We also get access to portfolio managers that others don't have."
As Miller's comments suggest, momentum is a key element of growth and a dangerous thing to lose. CAPTRUST can't afford to stop growing because retirement firms especially need scale to succeed, says Scott Smith, analyst with Cerulli Associates.
"I think it is necessary to get to that scale. I think the challenge firms are facing here is primarily around the discipline and process orientation needed to achieve that type of scale. New business development in the 401(k) space is usually an arduous process, without M&A just getting enough good contacts with qualified prospects is going to be a challenge." See: To the surprise of some, Dept. of Labor grants get-out-of-DOL-rule-jail card to 225,000 firms that dabble in the 401(k) business.
Case confusion
Miller says all the firms CAPTRUST acquires are subsumed under the CAPTRUST brand.
"Some of these other firms like Focus buy a firm and they get half the cash flow and the firm doesn't change the brand. We're trying to have one firm, one vision and it's harder and slower," Miller says. See: Bypassing PR Newswire, Focus Financial reports purchase of $1.9B AUM RIA and it gets curiouser from there.
Still, Miller had reason to believe that unifying its vision with CapTrust Advisors, a frenemy firm it largely divorced in the first place because of an old vision issue -- at least at the headquarters of their former shared parent -- was a logical move.
In the 1990s, an independent firm named CapTrust Association affiliated with Wachovia. Advisors could affiliate with CapTrust and ultimately there ended up being 13 affiliated CapTrusts, all of which used the CapTrust name as their DBA. When Wachovia disbanded that group in 1998,13 firms, in Baby Bell fashion, went in different directions but all of them had access to the name and it was used in various ways, albeit in different combinations of lower and upper cases. See: Rush 'Rusty' Benton is back in the deal game -- wielding the checkbook and credibility of $85-billion CAPTRUST.
When the companies separated there was immediate confusion. Both firms carried the same name with a retirement specialty. Over the years, journalists, company leaders and advisors easily confused the two firms.
'Clean that up'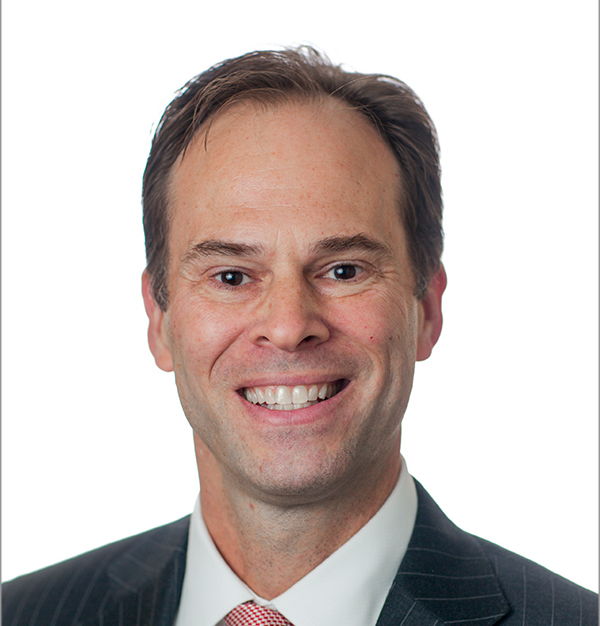 "We were friend-enemies," Miller says. "We were friendly competitors. We stayed in touch and people were always getting our names mixed up. Advisors were running on top of each other. It's a good thing to clean that up. We had conversations on and off over the years and they'd reached a point where they wanted to expand their business and wanted help and it fell into place."
Finally, he says, "they had reached the point where they wanted to raise capital or fold in."
CAPTRUST now has 425 employees. The smaller CapTrust has offices in Tampa and Miami with 44 employees.
"What this merger does is give us scale in the endowment and foundation business," Miller says. "They already had an endowment and foundation business and this gives us immediate scale. That's a tough business to scale."
The reunited parts of the whole should fit well together, even after all these years, says Jason Roberts, an ERISA attorney.
Stepping on footprints
The smaller firm needed the research and resources, explains Eric Bailey, a CapTrust advisor.
"As CapTrust has grown outside the state of Florida, we were quickly becoming a national firm. This requires additional resources, travel and capacity to service client needs. As our footprint became more similar to CAPTRUST, it just made all of the sense in the world."
He adds: "This is the most precious resource in our business. Adding a very deep research and analytics bench will help provide clients more and more investment opportunities and oversight." See: Report: 'Brother-in-law' dabblers are giving 401(k) ground slowly to specialists in $1.3 trillion market.
Bailey is convinced his firm adds valuable elements to the larger firm, as well.
"We are bringing to the table depth and enterprise in services to religious organizations and endowments and foundations. CapTrust has grown into a significant player in both of these areas nationally. We have a niche market and have provided top-level services customized to meet the specific needs of these types of organizations in the nonprofit and religious sector."
What a big, mothballed corporate brand could scatter to the winds, cooler, self-interested entrepreneurs can put back together.
"We were all affiliated as independent advisors with a Wachovia subsidiary called CapTrust and we all went our separate ways and now we're coming back together," Miller says.
---
Mentioned in this article:
---
---
---
Stephen Winks
September 12, 2017 — 8:55 PM
There are still firms based on size fit the CAPTRUST model, the issue is culture, which is why CapTrust is so formidable. You don't want to mess up the CapTrust culture which comes with a merger of equals. The importance of Fielding's discipline uniquely positions CapTrust. It is not growth for growth's sake, acquisitions are not just transactions, they must be consistent with the CapTrust culture, which makes it unique with a unifying value proposition entailing professional standing to which everyone aspires (not possible within a b/d). This makes CAPTRUST the first super RIA with the scale and intellectual capital that exceeds that of conventional brokerage. SCW.
Rick Shoff
September 13, 2017 — 6:48 PM