Michael LaMena: This represents a terrific opportunity for me to join a firm with significant growth goals and an impeccable reputation.
Brooke's Note: If you are a seasoned RIA executive looking for a blue-ocean opportunity then an unseasoned firm with growth pretensions wants you! Whether it's Mercer grabbing Dave Welling, Blucora grabbing Bob Oros, Parthenon pulling Scott Hanson out of semi-retirement, ACG grabbing Greg Fink from Fidelity or Randy Bullard being scooped bySigFig, it never ends. But in this story of Bronfman Rothschild hiring Michael LaMena, you get a relative upstart drawing from a mature upstart in HighTower. It demonstrates again that in the ever-tighter circles of life in the RIA ecosystem how companies rise, fall or plateau but those who get how to scale RIAs succeed and succeed. The high demand meets a shallow pool of experts, which allows them to hopscotch to private equity-backed ventures ready to make a big move.
Maybe you never heard of Michael LaMena before he left HighTower Advisors LLC.
But he was its president -- a seven-year veteran -- and recruiters consider him a big reason that the Chicago-based roll-up is considered good at tightly fitting new RIAs and brokers into its central systems. See: HighTower shifts into high gear with a three-team, $1.2 billion AUM in-three-weeks spree.
LaMena presided over HighTower's AUM climbing from $5 billion to $30 billion at a time when Elliot Weissbluth was and is its CEO. See: HighTower picks up $6.4-billion roll-up on the cheap but the valuation may reflect WealthTrust's stagnant growth and profitability.
You might know even less about Bronfman Rothschild CEO Neal Simon because his Rockville, Md.-based roll-up only recently surpassed the $5-billion point. But he is determined to get his firm to $30 billion but needs a bigger, better capability to integrate new teams.
So it hired a top executive search firm, gave it an ample compensation package to dangle and told its team to hunt the best person in the business to oversee his 90-person company.
Success.
Chicago to NYC to DC
LaMena, in the the newly created position of president of New York-based Bronfman Rothschild, is charged with replicating his HighTower accomplishments -- and will eventually move to Washington, D.C. from his current home in New York. He commuted to Chicago from New York for seven years.
"This is a new role at our firm as we continue to scale our business. He is smart, thoughtful and humble and will fit well in our culture," says Simon.
HighTower declined to acknowledge a request for comment on LaMena's departure. It told Jeff Benjamin of InvestmentNews that LaMena's position will "remain vacant."
Though Bronfman Rothschild did not make LaMena available for comment -- he's taking August off -- he emphasized in a release his new firm's positioning for growth based on its momentum, ambition and unsullied standing.
"This represents a terrific opportunity for me to join a firm with significant growth goals and an impeccable reputation," says LaMena. "I look forward to working with all of the advisors on the Bronfman Rothschild team across our nine offices as we seek to deliver high levels of service for our clients."
Growing pains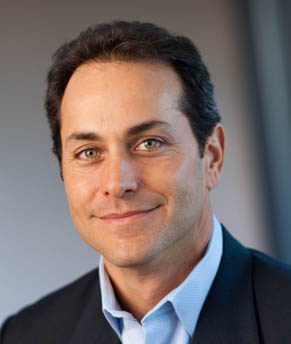 HighTower, founded in 2008, has suffered its share of slings and arrows as it moves beyond adolescence into young adulthood. Early on, HighTower was always the hunter of nonfiduciary advisors as it sought to move away from a transactional, conflicted Wall Street-branded environment. Now advisors are, in turn, leaving it in search of even greater freedoms, local branding and fewer conflicts. See: HighTower loses two teams comprising 33 people and $3 billion of assets over July 4th weekend, declines comment, then issues a 'smashing' press release.
HighTower's consistent strategy through all this change is to hire as fast as people depart and bring on new firms that are already registered directly with the SEC as RIAs.
Recruiting HighTower's best executive to do what HighTower does best makes great sense, according to Louis Diamond, recruiter for Diamond Consultants.
"That's what HighTower does well is integration. They do that better than most anyone."
'Pump the brakes'
In May, Bronfman announced the lift-out of John Wolff and his team to a new office in Reston, Va. Earlier this year, the firm acquired TriCapital Advisors in Maryland, and in March the firm added Marilyn Napoli to its New York office.
The hire of LaMena is a recognition by Simon that it;s wise to consolidate his gains, Diamond says.
"They need to pump the brakes. I respect them for taking a step back."
Don't expect too much brake pumping -- at least in terms of head-hunting. Simon plans to keep on making talent hires to build out his managerial machinery.
Homogenized ilk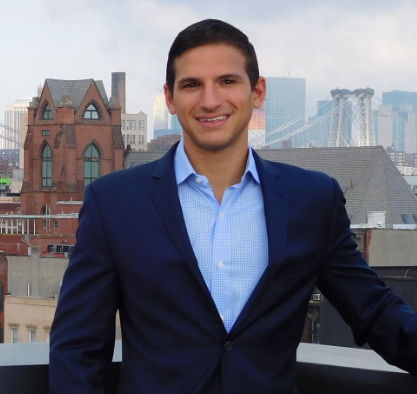 Though Simon says he likes LaMena's skills, knowledge and character, he emphasizes that he is not heisting his blueprint. Simon is determined to build a very different firm from HighTower in terms of its business structure, brand and advice delivery. He says some of the larger roll-ups have added to their challenge of aggregating disparate talents and units by developing a hidden hierarchy based on preferred shares and classes of shares.
Simon plans to have one channel of W-2-salaried employees, operating under one brand and selling a level of service and investment performance that doesn't vary from office to office. In addition to salary, executives, employees and outside investors will have equity of the pari passu variety, meaning that nobody is subordinated to anyone else.
"We don't have first and second class."
HighTower has varying equity groupings for advisor partners, management and outside investors.
Diamond says he likes Bronfman Rothschild's chances because they "do things the right way" and have good financial backing. He does, however, wonder many firms are out there for sale that will go along with the exigency of being integrated in such a homogenized manner. See: HighTower blindsides its own Palm Desert team with pink slips leaving pregnant questions in the arid air.
Certainly it will help to have an executive in LaMena who has as much experience as anyone in eliminating snags for incoming advisors. Prior to Hightower, LaMena spent 14 years at Morgan Stanley & Co. in executive director roles for private wealth management operations in both New York and Hong Kong.
LaMena received his Bachelor of Arts degree from the University of Notre Dame.
---
Related Moves
February 19, 2021 – 8:58 PM
---
March 20, 2019 – 11:32 PM
---
September 13, 2018 – 2:21 PM
---
---
---
Jeff Spears
August 7, 2017 — 10:13 PM
It is NOT as easy as it looks on paper. My belief is the winners will offer a new approach to the existing independent RIA model that will attract new wealth instead of wealth from names we all know. Stay tuned...