News, Vision & Voice for the Advisory Community
Using Labor Department as leverage, LPL cuts itself in as middleman between branded fund giants -- including Fidelity, Legg Mason and Putnam -- and its advisors' clients -- in exchange for semi-exclusive shelf space positioning
August 4, 2017 — 10:04 PM UTC by By Lisa Shidler
Brooke's Note: If you thought you heard rumbling in the distance, it might have been weather systems colliding to create a summer thunderstorm. Then again, maybe it was LPL and other broker-dealers bumping up against the largest mutual fund companies in the industry as they tear up their old deals and create new ones. We see it happening at RIA custodians, too. See: DFA and TD Ameritrade strike 'strategic' deal with potential to shift RIA custody power axis. The catalyst for these new deals is the DOL rule but it also reflects a continuation of the power shift away from manufacturers of actively managed products toward advisors. So in LPL's case the shift looks mostly like an improvement for advisors, investors and LPL and mostly worse -- but with sweeteners -- for the fund companies. Some fund companies will be swept out of prominence as only 20 firms made the grade. But those 20 firms avoid competitors and may see greater inflows.
LPL Financial is imposing its will on 20 mutual fund firms by reducing their upfront charges and their ability to deal directly with the several thousand LPL advisors who affiliate primarily as stockbrokers.
The  Fort Mill, S.C.-based broker-dealer is launching its new Mutual Fund Only platform, set to launch in January, with itself as gatekeeper, ticket-price setter and dispenser. The new fund superstore replaces an old one, ostensibly to satisfy new level-fee requirements of the Department of Labor but it may have created greater satisfaction for itself, its brokers and investors in the bargain.
And maybe even the fund firms.
Under the new arrangement, mutual funds will have no choice but to accept 3.5% ticket charges, a drastic reduction from loads that are currently more in the 5.5% range. In addition, fund companies will no longer be allowed to charge commissions on assets that move from fund to fund within the platform.
The new LPL platform looks better than the old one to Bill Hamm, founder of Independent Financial Partners of Tampa, Fla., one of the larger hybrid advisory firms with LPL.
'Absolutely better'
"If you're in a brokerage account right now you could be paying 5% to 5.5%.  This is absolutely better and it gives us the ability to work with smaller and midsized accounts," Hamm says.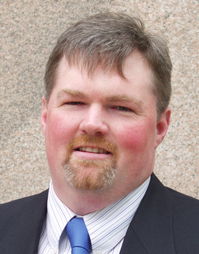 His firm had $6.5 billion of assets in its RIA as of June 30. The firm oversees $38 billion in retirement assets and has $6 billion in commission assets. See: LPL restores OSJ rights to $35-billion AUA super-rep that just kept growing during its three-year ordeal.
In the past, fund companies created their own commissions and parsed them out among advisors and broker-dealers. But fund companies also keep a small percentage of the commission as well, sources say. The average A share commission is around 5.75%., according to Scott Smith, analyst at Cerulli Associates of Boston. 
Once investors add money to the platform, the funds will be funneled to an institutional money market fund offered by Goldman Sachs Asset Management. 
What the 20 mutual fund firms, including giants like American Funds, BlackRock Inc. and Columbia Threadneedle, get in exchange for diminished fees and being at a remove to advisors is increased presence.
When asked about its presence on the platform, Legg Mason Investor Services LLC declined to comment specifically on the commission reduction. It did, however, express satisfaction that in exchange for pricing concessions, it will likely do a high volume of business -- both because LPL will steer "sizable" assets away from its old platform and because the new platform includes only 19 other competitors.
"The platform is limited to 20 asset managers and Legg Mason feels fortunate to be one of those firms," the Baltimore-based investment firm writes. "We expect that there will be a large pool of assets in motion given LPL's sizable direct to fund business, where future purchases into mutual funds will be prohibited, and that this is the only way to access mutual funds in a brokerage account."
Advisor doubts
Not all LPL advisors will jump on this new product but it appears it may appeal to a certain type of client, says John Hyland, advisor and managing director at Private Advisor Group in Morristown, N.J., which manages about $22 billion in assets.
"We believe that fee-based asset management is likely to be in the best interest for the client but you can argue that fee-based isn't the right approach for everyone. There are clients who like to buy and hold. So, why doesn't that investor just go to Vanguard and buy a large cap mutual fund. But there is some part of the population that wants guidance. I'm not advocating it, but I think it's an option."
The new platform is an improvement on LPL's current brokerage platform, Hyland says, pointing out that if an advisor currently purchases a fund for a client and then sells and moves to another fund, it would trigger extra commission charges.
"This is vastly better than what was available and I'm not sure it's the greatest solution for most clients but there will be situations where this platform makes sense," Hyland adds.
The new LPL fund superstore becomes a mixture between the legacy hands-off commission platforms seen at IBDs and the no-transaction-fee platforms RIA custodians use -- like Schwab's OneSource.
NTF-like
The NTF platforms have the advantage of no front load at all. But NTF are also worse for the clients of advisors because they tend to use the share classes of mutual funds with the highest 12b-1 and management fees. The LPL platform trades low-fee "A" shares.
Currently, investors who work with an LPL broker and decide to sell shares from one fund family and buy from another fund family are charged a separate commission. 
"What we're doing is allowing funds to be traded with the loads waived and that enables us to exchange across the fund families. We're essentially setting up a gating mechanism. The cash is going through the money market fund and that's why it's traded with waived load shares. We are accessing commission on the cash that comes in," says Robert Pettman, an executive vice president at LPL.
Investors will also pay a .25% annual trail fee. The companies will also charge their traditional 12(b)1 fees and management fees. See: How 12(b)-1 fees and revenue sharing may be the real victims of Monday's 'narrow' Supreme Court ruling. 
LPL is the first company to launch a level-compensation structure for commission fees that meets the muster of the fiduciary rule. 
"LPL put a stake in the ground and said, 'we're doing it this way,'' Smith says. "They're probably the smallest of the bigger firms that can do this. For the fund companies, this is easier than having 40 different share classes. Now, LPL has to figure out the back-end and the funds are happy because they're getting more inflows." 
While 3.5% commission appears steep, Smith says it's important to remember it's a one time charge and the arrangement and gets cheaper if the client sticks with it over the long-term. The client pays 3.5% up front and a trailing .25% annually, in 10 years, the client would have paid just 6% over 10 years (not including 12(b)1 fees or management fees).
Cheaper than RIAs
In an RIA environment the average fee is 1.25% annually, Smith says. In that case, an RIA client would pay 12.5% over 10 years.
"At LPL, they could have this relationship for many years and it could even be cheaper than advisory," Smith says.
The  20 fund companies involved are: AB (formerly Alliance Bernstein), American Century Investments, American Funds, BlackRock Inc., Columbia Threadneedle Investments, Eaton Vance Investment Managers, Fidelity Investments (pending final approval), Franklin Templeton Investments, Goldman Sachs Asset Management, Invesco, J.P. Morgan Asset Management, John Hancock Investments, Legg Mason Global Asset Management, Lord Abbett, Delaware & Optimum Funds, MFS Investment Management, New York Life MainStay Investments, OppenheimerFunds, Principal Global Investors and Putnam Investments. 
The bad news about the new LPL platform is the advisor choice is limited to 20 firms -- though it isn't closed architecture per se given that those 20 firms have a combined 1,500 funds.
LPL explains in a release that the new program will have the effect of increasing choice because it was so expensive and cumbersome to move assets from one fund company to the next previously.
LPL also intends for the platform to expand investor choice by offering exchangeability across fund families within the platform, and removing barriers that have tied investors to stay within a single fund family. "The remaining [20] fund families will account for some 80% of LPL's mutual fund business through brokerage," according to a company memo published by InvestmentNews.
The 20 firms were chosen with an eye toward quality, breadth of funds and minimization of disruption of existing advisor-to-mutual fund relationships, according to an LPL release.
'Majority' of funds selected
"These fund companies were selected after an analysis of the funds that LPL advisors use currently in brokerage and the quality of fund line-ups available at fund companies. As a result, participating MFO fund sponsor companies will collectively represent the majority of funds that advisors use regularly today."
Or at least the Department of Labor is going to approve of the changes because it creates DOL-compliant level compensation where previously there were a hodgepodge of commissions, Hamm adds.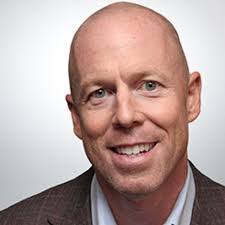 "The industry is moving toward level compensation across the board whether it is annuities or mutual funds. They're trying to bring the brokerage world and make it more like the advisory world where compensation is level. There's no difference in compensation regardless of fund families. This is a really good solution where they're able to standardize the commission." See: As OneSource asset levels falter, Schwab slashes no-transaction-fee minimum to invest. 
Under the program, the first $250,000 is a 3.5% commission. The next $250,000 invested is charged at a commission of 2.5%. The next $500,000 is charged at 1.5% and assets over $1 million are charged at 1% commission.
Pettman adds: "What we're doing is allowing funds to be traded with the loads waved and that enables us to exchange across the fund families. We essentially setting up a gating mechanism."
What the new product does is solve several problems, says Jim O'Shaughnessy, managing partner of Sheridan Road Financial, which manages $12 billion as an office of supervisory jurisdiction out of Chicago. It provides level compensation regardless of the funds or fund families. It also allows advisors to exchange to another fund family which typically isn't allowed in a brokerage environment, he says.
Reasonable for manufacturer
"This is simpler and more transparent platform should be easier for potential investors to understand," O'Shaughnessy adds. "This type of approach provides a reasonable solution for broker dealers and the manufacturers of investment and insurance products when a broker is working in the individual IRA space," he says. 
He also predicts a similar solution will be crafted for variable annuities in the coming months.
"I fully expect LPL and other broker dealer to come out with level commission variable annuity (typically with guaranteed income) platforms over next 6-twelve months," he says.
---
Mentioned in this article:
---
---
Share your thoughts and opinions with the author or other readers.
Stephen Winks said:
August 5, 2017 — 3:27 PM UTC
Shelly Gersrd said:
August 6, 2017 — 6:51 PM UTC
Stephen Winks said:
August 7, 2017 — 2:29 PM UTC
rON SMITH said:
August 8, 2017 — 8:58 AM UTC
Charles Hendrickson, CFA said:
September 7, 2017 — 2:37 PM UTC
Stephen Winks said:
September 7, 2017 — 9:04 PM UTC
ConnieWebberHunter said:
November 9, 2017 — 3:51 PM UTC
---
---