News, Vision & Voice for the Advisory Community
The RIA performance reporting software giant in Jacksonville grew like crazy under its leader though two mergers but David Barton made an irresistible offer
August 3, 2017 — 4:43 PM UTC by By Lisa Shidler

Brooke's Note: We took our time with this story. There are so many moving parts to the Mercer poach and Black Diamond's loss resulting from Dave Welling's move. We wanted to do justice to the both the jarring changes and big successes contained in this transaction of human talent. Once again, an RIA has beheaded a corporate force. And once again it may be a tale of both creative destruction and construction for all parties involved. What was hard not to like about Welling was that he came at software like it was a business issue and explain it in those plain-English terms. He was comfortable dealing with a raw, young Reed Colley who founded Black Diamond. Welling was able to subsume many of the duties of his boss, Peter Hess at Advent, in a productive manner. And when SS&C came calling, he spoke their language well enough, got promoted and made sure they got their money's worth on the acquisition -- all while living in humid Jacksonville when his heart was in California.
David Welling is gone from Black Diamond, a stunning subtraction of the last big name from an Advent-Black Diamond franchise where Reed Colley, Peter Hess and Stephanie DiMarco were already out the door. See: The 10 most influential figures in the RIA business going into 2012, Part 2.
The head of the Jacksonville, Fla. RIA software unit of SS&C Advent has departed and been replaced by multiple underlings in what must be a sad day for the giant of the performance reporting software industry.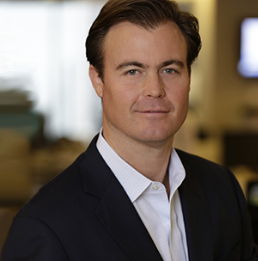 "Obviously, he's well respected and he is a very eloquent voice, says Joel Bruckenstein, fintech expert and creator of the T3 conferences. "And anytime you lose someone like that, it's not a happy time."
Until his early June departure, Welling, 49, oversaw not only the explosive growth of Black Diamond itself but of thousands of RIAs using Advent Axys and Advent APX. See: SS&C's first big act as Advent Software's new owner is to put RIAs using Axys and APX under Black Diamond.
Many believed that having so many sub-brands and generations of software under one Black Diamond-Advent leader would never work -- especially after it came under the hyper-corporate institutional SS&C umbrella and shed executives like Hess. See: Pete Hess steps down at Advent Software just as Axys gets whodathunkit fix.
Reed's vision, Welling's rise
Yet right up until Welling's departure, Black Diamond has grown at a gazelle-like rate. See: Black Diamond blows the lid off asset growth in Dave Welling's first year in charge. 
A year ago, Black Diamond sold subscriptions to 800 firms that managed $456 billion in assets. Today, Black Diamond serves 1,057 firms that manage more than $650 billion. 
Welling joined Black Diamond Performance Reporting LLC as chief solutions officer 2009. The solution that Black Diamond founder Colley sought from Reed was a shift from entrepreneurial high-flying startup to corporate killer.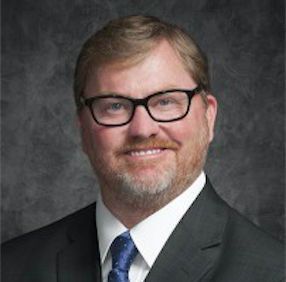 Two years later, San Francisco-based Advent purchased Black Diamond and Welling became general manager, tasked with keeping Advent's new unit a discrete entity in order to keep Black Diamond's advisors happy. See: How Black Diamond is working out -- or not -- as Advent's agent of deliberate cannibalization.
Reed stepped aside. See: Reed Colley steps down from executive-level duties after selling Black Diamond.
Since SS&C purchased Advent in February 2015, nearly 50% more staff has been added -- including at the executive level. See: Advent Software hits the local news in Jacksonville.
Starting in 2015, Welling led hiring raids at the rank-and-file and C-suite levels. Shortly after the SS&C acquisition, Welling hired Chris Whiting, former chief operating officer of giant RIA Moneta Group LLC of Clayton, Mo. to help the firms merge. See: In first major act as Black Diamond/Advent owner, SS&C Technologies hires operation chief of $14-billion RIA to fill new role. 
Roley at bat
But Black Diamond is doing fine despite Welling's departure. Dynasty Financial Partners has continued to sign deals with Black Diamond at a dizzying rate in recent months, according to Ed Swenson, chief operating officer with the New York-based firm.
"They have always had an innovative service-oriented culture and I think that will hold them in good stead through this transition," says Swenson. "Dave was a great leader, but the firm is also very lucky to have a deep bench of talent that has been at the company from the very beginning. So they will be just fine through this change."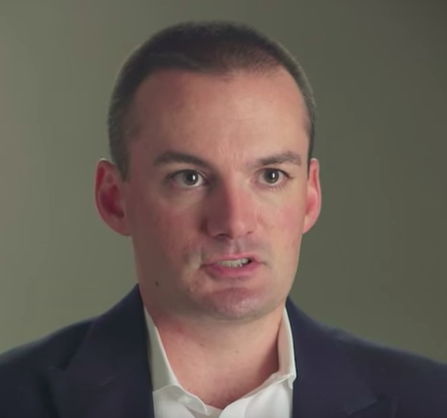 Welling was co-general manager of SS&C Advent with Robert Roley, who now becomes sole general manager.
"Robert's and Dave's duties were generally divided by our business lines with Robert focused on Asset Management and Alternatives and Dave on our Advisory business," says Stacy Orff-Whifield, senior director of marketing of SS&C Advent. "Robert has been with Advent since 2001 and has served in various leadership roles across the organization. He is now looking across the entire Advent portfolio and business with a focus on the success of our clients." 
Drilling down to the RIA level, Black Diamond is also solid, says Orff-Whifield.
"There is a strong leadership team within the Advisory business, now led by Steve Leivent, senior vice president of advisory with responsibility for the Black Diamond's wealth platform, our lead solution for advisors." 
Leivent's new role includes product development and product management and is an expansion of his duties. He joined Advent in 2002 and was most recently responsible for Black Diamond and Advent Outsourcing service and operations, along with Advisory relationship management.
Dream gig
Welling is leaving the firm for a hard-to-refuse job offer as CEO of Mercer Global Advisors Inc., an RIA based in Santa Barbara, Calif. with more than $10.6 billion in managed assets with its own growth story:  Mercer has nearly doubled its assets from the $5.8 billion it oversaw 2015. The firm managed $6.7 billion of assets in 2016. 
Welling spins the move as the chance for a coach to get in the game and play.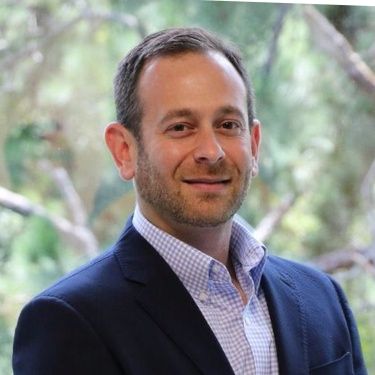 "I've had a 20-year love affair with the RIA industry and have passionately been a supporter and service provider to RIAs since 1997. This is a first chance to do it for real," he says. See: Pete Hess steps down at Advent Software just as Axys gets whodathunkit fix.
Mercer, with more than 200 employees and 24 branch offices, has executed seven acquisitions in the last 16 months. Welling took over from former CEO David Barton, 51, who now becomes vice chairman of the firm. With Welling aboard, Barton will place even more emphasis on growth by acquisition.
 "I felt like it was time to make another change," Welling says. "This opportunity came along and it was too good to refuse. I was given the opportunity to be the CEO of one of the largest, fastest-growing and most respected RIAs in the industry. It's the perfect gig. I am very proud of my eight years with Black Diamond, Advent and SS&C. It's a great team and I am sure they will continue to do great things." 
Welling Mercer advisors from his time as an executive at San Francisco-based Schwab Advisor Services. Mercer currently uses a mix of technology and software providers including SalesForce,  Envestnet Inc. and Orion Advisor Services LLC and uses Envestnet for its UMA technology. See: The TD Ameritrade-Orion pairing again proves productive -- this time to wrest assets from a $3.6 billion Schwab RIA.
When asked whether Mercer would switch to Black Diamond or Advent, Welling demurred. 
"We will choose whatever technology best helps us deliver an outstanding experience to our clients. We continue to evaluate all of our partners to ensure they are delivering the very best. It's simply an extension of our fiduciary mentality to our technology partners."
Santa Barbara breezes
Welling's career move also represents a return to personal and profession roots as he returns to the West Coast and finally gets to work for an RIA. 
He began his career at San Francisco-based Charles Schwab Corp. in 1997 and was there until 2009 in numerous roles, but mostly working with advisors.
'Longer than Dave'
Like any good head of a serially acquisitive RIA, Welling already has the requisite we-are-not-a-roll-up refrain down pat. 
"What's different about Mercer is we are a unified model and we are an integrator, not an aggregator," he says. "The firm's we have acquired are bought into that vision. I am thrilled to be leading the team who will write Mercer's next chapter," Welling says. See: Power Player: Peter Mallouk hired 100 advisors in the past year to sop up referrals and fill 12 new brick-and-mortar branches.
Meanwhile, Bob Conchiglia, an early Black Diamond employee, leads advisory sales, solutions consulting and marketing. 
"Both Steve and Bob are well known among Black Diamond clients," she says.
Indeed, Conchiglia is a longtime Black Diamond executive who has "been there even longer than Dave," says Bruckenstein. "He may have started with Reed Colley. He's in a position of leadership. He's been there awhile and is really talented but they've also got a lot of younger folks they've hired who know what they're doing."
---
Mentioned in this article:
SS&C Advent
Portfolio Management System
Top Executive: Robert Roley
---
---
Share your thoughts and opinions with the author or other readers.
Stephen Winks said:
August 3, 2017 — 8:36 PM UTC
---
---