The DOL told Judge Nelson to pause her findings on Thrivent because BICE may get mooted.
Brooke's Note: The DOL has a long way to go and a short time to get there -- and it is short-staffed at the highest levels. The regulator is still living life without a head, namely it never got around to finding a replacement for mer head Phyllis Borzi. See: Phyllis Borzi tightens the noose on 401(k) providers that flout DOL disclosure, not without critics. The capable Timothy Hauser is acting head but with the unconvincing title of deputy assistant secretary for program operations of the Employee Benefits Security Administration. Say that five times fast. DOL's own transformative rule goes into effect on Jan. 1 and it'd love to see BICE vanish because then the whole rule becomes so much easier to sell. So wishfully, it seems, it is telling federal judges to act as if the BICE disappearance is a fait accompli. At least one reliable source doubts that anything of the sort is baked into the cake. The good news if you are DOL, sources say, is that there are good Borzi replacements being vetted with Cynthia Hayes high on the list. She might be good news for broker-dealers, having worked at Bank of America Merrill Lynch as a senior retirements assets exec from 1986 to 2008. She then founded a consultancy in the field, Oculus.
Since this article was published the DOL went a step further than its jarring instructions to Judge Susan Richard Nelson and published a memo more explicitly laying out its intent to let enforcement of the BIC exemption slide indefinitely.
The Department of Labor sent a new round of shock waves through the already frayed nerves of financial industry executives last Wednesday.
This time the Washington-based agency that regulates retirement assets of American workers told a federal judge Susan Richard Nelson in Minnesota that the provision of its new fiduciary rule considered most deadly to broker-dealers large and small is "likely be mooted in the near future."
BICE, or best interest contract exemption, demands advisors make fulsome and specific best-interest promises to clients in writing -- in effect like a Mapquest for plaintiff lawyers.
To diffuse the thunderbolt of new information, several heads of broker-dealers, including some with 10,000 or more brokers, small IBDs and large RIAs picked up the phone and called Jason Roberts, CEO of the Pension Resource Institute LLC, to demand whether the DOL's actions represent a tectonic shift that they can manage regulatory and compliance matters based upon. See: To the surprise of some, Dept. of Labor grants get-out-of-DOL-rule-jail card to 225,000 firms that dabble in the 401(k) business
Left or right
"I have heads of broker-dealers brokers asking: Do we turn left or right," he says. "RIAs are not as paralyzed."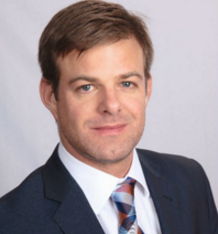 The Los Angeles-based ERISA attorney told clients to stay the course by explaining the likelihood that what the DOL said and what it'll be able to do by January when the DOL rule is set to go into effect are two different things.
"I explained it over and over and over, but each time there is a new seemingly big development or announcement" Roberts says. "All our clients are champing at the bit to get clarity."
The latest rush of fevered inquiry follows an attempt by Thrivent Financial for Lutherans, a broker-dealer, to seek a court order eliminating the prohibition of asking for waivers from clients regarding their ability to participate in class action lawsuits only to have the DOL step in and suggest pausing the lawsuit rather than continue to litigate a "claim regarding a provision that is not currently applicable to plaintiff and which will likely be mooted in the near future." See: Alexander Acosta's DOL rule letter to WSJ contains double message and one long-term objective: 'Gut' it.
Firm executives are into a new eerie phase of waiting for a rule to go into effect that is seemingly neither set in its details nor its effective date.
"People are in limbo," he says. "A lot of big projects have been put on hold. There was accelerated technology spending. That was understandable when the full BICE conditions were on track to go live at the end of this year. Now it's just: tell us what to do to stay in compliance with what is on the books currently."
But Roberts says the DOJ is "out over its skis" with this high-level assertion that substantive requirements under the BICE are likely to be mooted soon. "While a procedural change such as a further delay can be more of a rubber-stamp exercise, making a substantive change requires the DOL to propose the change, support it with data, collect and process comments, draft a final replacement BICE and send it back to OMB for approval."
Unlawful ramrodding
"There's no time to propose a new rule. It would be unlawful to ramrod a big change." Roberts believes that the DOL will likely delay the applicability of the full BICE to July 1, 2019 and that the delay would give it time to thoughtfully work on an alternative.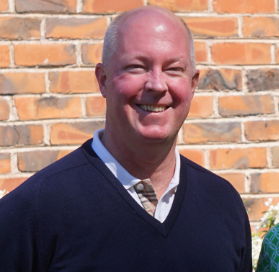 Still, he admits that his clients have every reason to be confused based on the mixed signals they are receiving -- and the stakes involved. "To compound the problem, the DOL's "Temporary Enforcement Policy" requires firms to continue to work towards compliance with the conditions as the BICE stands today.
"I'm telling clients: If you have a major expenditure you're considering, call us. If you have a major irreversible policy to put into effect, call us." Roberts is hopeful that the next round of delay will include an updated enforcement policy. "You cannot reasonably ask firms to continue to work towards implementing something that the DOL itself has said is likely going to see substantial changes proposed." "Perhaps a new temporary enforcement policy would require continued compliance with the Impartial Conduct Standards but not the more onerous and costly 'anti-conflict' policies and procedures?"
For better or worse, all of the crying wolf associated with the DOL rule has created a change in atmosphere in the c-suite, Welsh says.
"They don't feel that urgency anymore."
Neutrality not so much
"Sitting there in neutral is not a reasonable step," he says.
Welsh says big players seem to be in good shape.
"Cambridge [Investment research] and LPL spent zillions putting in place all the options." See: LPL Financial's DOL-rule memo to reps implies deeper message: Become an RIA or stand down on giving rollover advice
But smaller IBDs that are playing chicken with spending to comply with the rule may be exercising wishful thinking in seeing the DOL reassurance to the Minneapolis court as vindication for their choice to stand pat.
"If you're not steeped in procedure, the DOJ announcement sure seemed like a big win for large financial institutions. You can't take anything to the bank, however, unless and until we see a final rule from DOL."
---
Mentioned in this article:
---
---
---
Michael Ross
August 30, 2017 — 9:56 PM
Why would a true RIA (not the hybrid shops) need BICE? A true RIA that has no interest or ownership in the plan custodian or the actual fund companies that provide the plan investments would have no issues requiring BICE (Assuming no soft dollars or kickbacks).
JD
August 31, 2017 — 8:54 PM
RIAs shouldn't be involved in any such new rule. That solves a lot of problems right there. Nor should the RIA firms and principals who are pushing the rule. They've already proven to be in over their heads on how the susauge is made in Washington DC. Go talk to a client; leave the lawyers to find their own new RIA firm victims, why help them?