Brooke Southall and Frank Noto stick to a simple business model at RIABiz.
Brooke's Note: The RIABiz of today and the RIABiz April Rudin covered in the Huffington Post in 2014 are not startlingly different. Today's RIABiz is even quite similar in look and content to our first August 2009 issue. But while we never doubted that registered investment advisors would support a publication aimed at them, it was another question whether an online-only publication aimed at RIAs could make it as a business over the long haul with bootstrap financing every inch of the way. After all, nobody even knows for sure what and where the RIA business is. See: How many RIAs are there? No, seriously, how many? What really sustains us is the sense that we are in the right place at the right time for an up-and-coming industry that is imperfect but a vast improvement over what it is replacing. I hear that sentiment from reporters and sales staff alike at RIABiz. We're having fun. And thanks to an RIA business that never sleeps (I get emails with check-this-out tips at 3 a.m.) we are just getting started.
RIABiz is now eight years old with its growth rate reaccelerating after a few level years.
After edging out of startup mode following its August 2009 founding, the Mill Valley, Calif.-based publication for financial advisors grew at a rate of 13% during each of the past four years -- and is set to increase revenues 15% for the 12 months ending Dec. 31, 2017.
The growth largely mirrors that of the RIA industry itself -- RIA stands for registered investment advisor -- both in size and sophistication. With the rise of national RIAs and robo-advisors, regulatory shifts, new and better ways to outsource and legacy brokers embracing the RIA model, RIABiz has more to cover all the time. See: Power Player: Joe Duran powers beyond old 'roll-up' labels even as his United Capital roll-up shifts into a higher gear.
"When we started in 2009, almost all of the sizzle in the RIA business was its ability to grow organically when all other channels were bleeding assets -- and its ability to grow inorganically, so to speak, with the rise of breakaway brokers," says Brooke Southall, editor and co-founder of RIABiz. "On the technology side, all of the excitement was simply the move of performance reporting firms from the desktop to being web-based."
Southall continues: "Today nobody laughs when we talk about the possibility of a Merrill Lynch becoming an RIA, all 401(k) providers becoming RIAs and technology needs to be 'digital' -- meaning essentially that the end-consumer gets figured into the experience. Meanwhile, the performance reporting software firms continue to experience explosive growth, brokers of greater size break away every day and the support levels improve by the minute. TAMPs, roll-ups and 'Dynasties' are also popping up and evolving. And classic RIAs continue to grow at double-digit rates. A publication covering all of that growth should grow, and we have." See: Chip Roame crosses Bay to proclaim bright future for classic RIAs -- and says a certain wirehouse will go fee-only to become the largest RIA -- at Laser App event.
No buzzkill zone
Still, translating the small publication's market expansion into revenue growth has proved challenging. But it is beginning to reap the rewards from its shift from a largely one-man advertising band, in which co-founder and business chief Frank Noto did it all, to one with a more regularized staff and division of labor.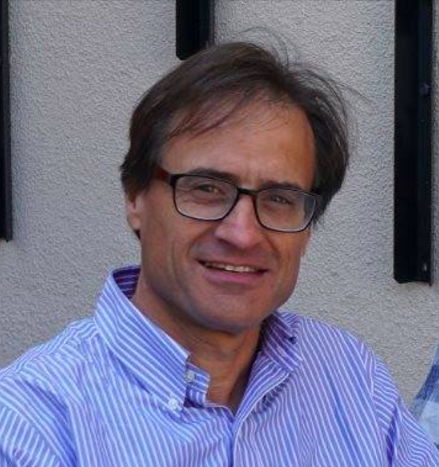 With the 2015 addition of Graham Thomas, formerly of InvestmentNews, and the 2016 addition of Robin Riley, formerly of Financial Planning, Noto now mainly carries out the duties of company CEO, chief financial officer and sales manager. RIABiz Directory managers John and Dawn Kodin have also increased advertising sales through relationships developed at the directory listing level.
In May, RIABiz hit a peak of 27 different advertisers simultaneously rotating on its website banners, up from a previous high of 18. RIABiz had a total of 51 separate paying advertisers during the past 12 months.
Those advertising sales are vital to RIABiz' determination to avoid inflicting paywalls or sponsored content on its readers. Robust advertising sales also allow RIABIz to take a pass on advertisements that pay more but which commandeer the viewers' screens upon entering the site and send them hunting for the hidden exit icon.
"In addition to pushing journalistic ethical boundaries, I find these intrusions to be a serious buzzkills," Southall says. "The RIA business is about doing the reasonable best to put consumer interests first. We try to live in that same spirit as a publication."
Connecting to the agency
Noto is observing the effects of a bigger, better sales effort in selling a nuanced message about the power of RIAs to people not in the RIA business -- advertising agency employees.
"Agency employees tend to be young, underpaid, overworked and there is tremendous turnover," he says. "And what's sexy in their world isn't B-to-B financial services."
The antidote is to get the advertisers themselves to convey the need to reach RIAs to their agencies -- and that RIABiz lives up to its name by zeroing in effectively on that market.
"The connection has to be made with the agency," Noto says. "Before we were lumped in with everyone else. The difference is that the marketers at the vendors are helping tell our story."
Agency employees can be excused for some confusion because of the sheer number of publications that claim to cover RIAs including: Financial Planning, Wealth Management, InvestmentNews, Advisor IQ, ThinkAdvisor, Advisor Perspectives, Investment Advisor and Financial Advisor. That doesn't includes advisor sections created by Forbes, Barron's and The Wall Street Journal. See: How Barron's 'Next' lays bare the tail-wags-dog sponsored content predicament facing financial journalism.
Growing pains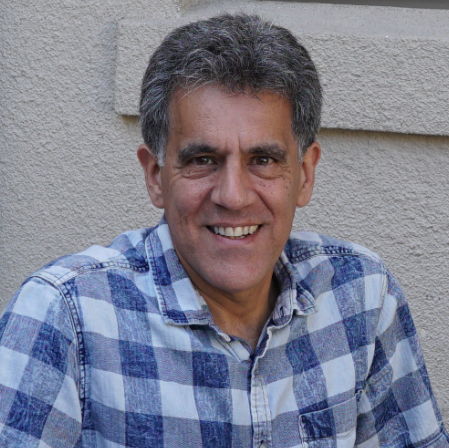 RIABiz readership fluctuates between 65,000 and 70,000 unique visitors each month and about 13,000 choose to get its daily email. The growth in those categories is more subdued but that steadiness traces back reader and advertising needs, according to Southall.
"We publish articles that only an RIA aficionado is really going to love day in and day out," he says. "The purpose is to keep those readers happy but also to keep our advertisers happy. Advertisers want to reach decision-makers in charge of hundreds of millions of billions in assets. The quantity of those people is really quite limited -- even if their power in the marketplace is fairly unlimited and fast increasing. We seek the quality click, not sheer numbers."
Though RIABiz faces ongoing editorial challenges in a crowded field, it has also experienced internal growing pains. The original software has been repeatedly rebuilt, a process which holds down profits. Investing in two of the top salespeople in the advice media industry and losing the production of Noto has sent profits down or sideways for the last four years.
Click quality vs. click bait
Still, Noto and Southall agree that RIABiz couldn't possibly exist in its current form had it been subjected to corporate owners and outside investors. The pressures on the advertising side to cash in by selling takeover advertising and sponsored content or to sell the subscriber list (RIABIz rents it on a limited basis) would be too much to fight with revenue and profit targets to meet.
The pressures on the editorial side are similar. RIABiz could write articles that serve as click bait to cast a wide net into consumer readers, publish syndicated content and self-serving columns. It could also publish far more articles by lowering its time and energy spent on each article -- and covering more news with less depth. RIABiz is also approached to do conferences, top 100 RIA lists and the like -- activities that would subtract from its core journalistic mission.
"What I find is that our efforts to cover the industry with a multi-sourced, sharp-angled, in-depth approach gets appreciated in the long run," says Southall. "Nobody has ever told me that they would prefer more articles of lower quality rather than fewer articles of higher quality. I rely heavily on a handful of reporters who I work closely with. Lisa Shidler is pretty unmatched in diving into an RIA-related story, managing its complexities and delivering an article on a timely basis."
Noting 'Brooke's Note'
RIABiz uses all means to give readers the most information, analysis and intangibles by telling stories that involve people, histories, third parties and opposing voices. It has also used the "Brooke's Note" -- the bolded introduction at the top of each story by editor-in-chief Brooke Southall -- as a means of adding a combination of article synopsis and editorial viewpoint to an article.
Readers thus far have insisted that "Brooke's Note" remain a fixture despite its unusual intrusion and its potential of reducing our standing as an objective third party.
"I find it cuts down on emails and calls from people asking: 'What's really going on?'" says Southall. "The advantage of having that editorial running room is to go a little further in informing readers. Consider it a touch of the human element to the more robo-rigidity of the straight journalistic process."
See also:
Special thanks to Tim Welsh who never stops cranking out coverage of RIA conferences and some stellar pinch-hitting by our own Graham Thomas at a handful of events each year.
---
Mentioned in this article:
RIABiz.com
RIA Publication, Blog/Social Networking Tool
Top Executive: Brooke Southall
---
---
---
Jason Lahita
August 24, 2017 — 10:10 PM
Happy Birthday Brooke and RIABiz! Hard to believe its been 8 years. . .what a keen vision, launching the most RIA-centric news outlet covering advisers and those that serve them. Its been a privilege working with you and your journalists over the years. I often joke with our team that if they maintain a healthy .200 batting average with you when it comes to news pitches and press release engagement, then they are doing something right, as you always play a tough devil's advocate, tell it like it is and don't pull punches. It builds good PR character. Congratulations on how far you've come, and the outstanding, and riveting, publication you've built. Cheers!
God
August 24, 2017 — 9:52 PM
JD
August 24, 2017 — 9:58 PM
Kelli Cruz
August 24, 2017 — 10:16 PM
Congratulations on all of your accomplishments! The industry is a better place with the RIABiz team covering us!
Doug Fritz
August 25, 2017 — 3:17 AM
Congrats on the milestone!
Michael Wilson
August 25, 2017 — 2:10 PM
Keep on Keepin on! Cheers, Mike
Dave W
August 25, 2017 — 4:40 PM
Brooke, Frank and team. Congrats on your anniversary and kudo's to your model of driving deep into key stories impacting the industry. In an era where journalism is under fire from many sides, and many digital sites are simply reposting digital press releases, it is valuable to have someone who can dig deep and offer editorial comment for context. Looking forward to you buying me a beer on your 10th anniversary. Dave
brooke southall
August 25, 2017 — 5:53 PM
First of all, I'd like to thank God, who left the first comment in this string. Without Him...? Thank you, Jason, for offering kind words from the PR side of the aisle -- and to you Dave, as CEO of a big RIA, for noting our no-reposting efforts. No less grateful to Michael, Kelli and Doug for taking a moment in the inertia days of August when RIABiz is idle enough that it resorts to writing about itself. And you are all now honorary members of the RIABiz marketing team. Thanks again, Brooke
Jeff Spears
August 25, 2017 — 8:38 PM
2008 was a great vintage for RIAs. I read your articles daily but still save many of your posts for continued reference. Thank you and continue to fight against providing the content that most advertisers think their readers want to see. You know the reader much better than they do!
Silence Dogood
August 25, 2017 — 10:09 PM
"a multi-sourced, sharp-angled, in-depth approach" Bravo, keep up the outstanding work with resolve. There is no other RIA coverage outfit that can truly fly this banner. It's the gravitational pull for my recurring attention and readership daily.
Wayne Bloom
August 31, 2017 — 8:54 PM