Joe Duran: The majority of the people in the industry are the walking dead, and they don't even know it.
Brooke's Note: I like to think that I am the principal cause of Joe Duran's latest power surge in the RIA business. It was my editorial decision to continue to call his firm a "roll-up" despite his unsurpassed efforts (only eking it out over Rudy Adolf and Elliot Weissbluth) to convince me that I didn't know a roll-up from a jelly roll. So I believe Duran simply changed tactics to get me to change my semantics by creating a new or add-on business model. Even the most obtuse editor could see it fit into some other category. Duran is continuing to make the changes that are the stuff of power -- even if his most recent newsworthy acts were to roll up three RIAs in late July with a combined $750 million of AUM.
Joe Duran's documented power lies in 84 offices, 600 employees, $19.3 billion in managed assets and more than $200 million in revenue that mark his Newport Beach, Calif.-based firm.
Yet the CEO of United Capital Financial Advisers needed more to survive the cold-blooded RIABiz Power Player algorithm. Our "tilt" lights flickered for Duran's claim that he convinced 10 RIAs with a combined $3 billion in assets to use FinLife -- and he says he's got some $10-billion-and-up firms on the line.
Duran projects that up to 30 RIAs will sign with him by the end of the year, representing upwards of $15 billion in assets. If all goes to plan, he says, 25% to 35% of United Capital's revenues will be generated from outside firms using FinLife. See: In calculated gamble, United Capital begins to build, not buy, growth in major cities.
Channel-changer
We'll see about those how claims survive reality. The RIA business is notoriously restrained about jumping into anything new and Duran's unbounded enthusiasm can front-run him from time to time.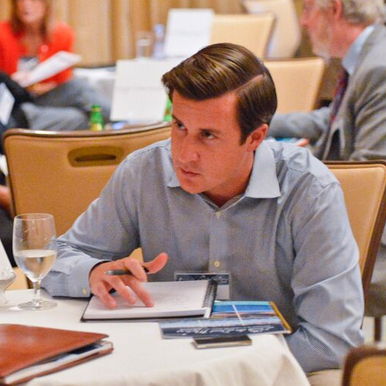 But Duran has an X factor working in his favor -- namely Duran's energy and his known ability to channel it.
"He does not get distracted," says Jason Lahita, president and co-founder of L.A.-based FiComm Partners LLC, who was Duran's first employee at United Capital and worked with him for five years. "There is no distraction in his day."
That focus comes in handy in the ever-paradoxical RIA business where the pursuit of seemingly contradictory objectives is often part of the successful entrepreneur's business plan.
At first, United Capital grew by picking off IBD reps and bringing them under the firm's umbrella -- simultaneously giving them brand, scale and standing as RIAs. Around 2015, the firm shifted away from organic growth, adding an IBD-like 1099 program and, separately, buying up great big pre-existing RIAs. See: Capital chases DFA's MO, trains '1099 advisors' and co-opts Starbucks brand guy.
"The majority of the people in the industry are the walking dead, and they don't even know it," he said of RIA businesses in general.
Duran does not suffer the walking dead well in his staff, Lahita says. "People who have lasted there match his intensity or aren't intimidated by it. It's tough to match that level of intensity. You have to see it as an opportunity to try to keep pace or pick up your pace." See: Joe Duran stops Steve Forbes cold in televised exchange regarding DOL rule.
Redefining 'personal'...
FinLife's bid to accelerate the United Capital pace of growth -- with its emphasis on an evolved planning and technology concept -- is on the "stick" side of the equation. In other words, locally branded RIAs can beat up on national brands by having a more advanced Pentium chip installed into their nerve centers.
The human advisor is still at the center of the process, he says, psychologically and geographically -- just not necessarily in 3D.
"Clients want a personal interaction, but it does not have to be in person," says Duran.
Increasingly, he says, clients are asking for virtual video meetings in between the in-person meetings. About a third of United Capital's meetings with clients are on a virtual basis. Within 18 months, Duran expects the number of client-advisor virtual meetings to be in the 50% range. See: McKinsey: Robo-advisors have a cloudy future but 'virtual advice' delivered by 24-hour super-centers with experts and algorithms will win the day.
... and 'virtual'
But Duran is not a rigid virtualist. Clients still want the occasional in-person meeting, especially the initial one, he adds, making local brick-and-mortar offices essential. Duran even acknowledges that sometimes just knowing the advisor is available if needed is enough for the client.
He does, however, concede that local offices will slowly depopulate as the the central operational hives gain strength. There will be dozens of United Capital offices, Duran says, but with less staff.
"The office space is cheap, filling it is more expensive," he says. "In a traditional office, 60% of the work space is office support: work cubes, printing, filing, maybe 30% is client meeting place. That ratio is going to be widely different." See: Merrill Lynch accepts the slings and arrows of its recruiting pause as it develops compensation plan it knows it can honor.
After publication of this article Duran clarified that change will occur over time as people leave their posts.
Zonal Duran
Part of what Duran capable of playing the extroverted salesman, dealmaker and motivator but also to think and change comes down to his ability to switch gears.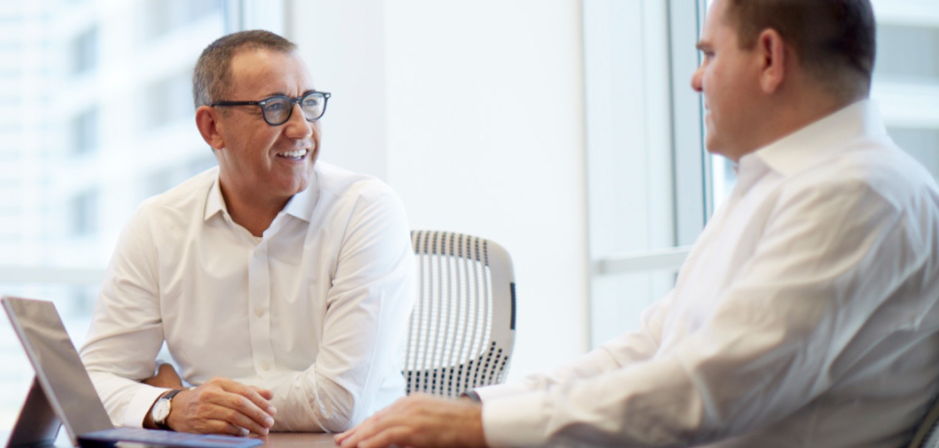 "He bursts into the office with an idea. He'll say: 'No calls. I need a couple of hours.' He goes into a zone," Lahita says.
Lahita adds that Duran has long been a practitioner of yoga, a habit that augments his ability to gainfully detach.
The mental discipline is also a product of storybook-level adversity. Duran, 49, says his early life shapes his work habits and his relationship to money. He grew up in the British colony of Rhodesia, now the Republic of Zimbabwe.
War and divorce
Back then it was enmeshed in a civil war. In 1979, as the war ended, his parents divorced and his father disappeared. In a household with little financial stability, Duran worked through his teens in addition to attending high school. See: The two dramatic moments everyone was buzzing about at the MarketCounsel conference.
Duran moved to London at 18, then knocked around Europe taking odd jobs, eventually settling in Madrid and taking finance and accounting courses. There, he met his future wife Jen whose father had financial industry connections in Southern California -- connections that helped Duran land a job when he moved to the states.
Starting at the bottom, Duran worked for minimum wage filling out spreadsheets at a Centurion Capital Group Inc. in Los Angeles. With Duran's furious work ethic and winning way with sales, he worked his way up to the president's seat. See: How my experiences with RIA pioneers, and the love of my mother, inspired me to a different breakaway story.
Cool $13 million
When the firm was sold to GE Asset Management in 2001, Duran had a 15% ownership stake, which netted him cool $13 million dollars.
Part of his success is the ability to shake off setbacks. Lahita says. "When a deal falls through, that's life. He just presses on. Things like that actually fire him up."
But without a company to lead and grow, Duran was adrift. In the next few years he earned a joint MBA from University of California Berkeley and Columbia University and wrote a book on entrepreneurship. Realizing that studying and writing about entrepreneurs was no substitute for being one, Duran founded United Capital in 2005.
Duran does not consider himself a therapist -- probably wise since he has no license. But his hardscrabble early days have left him with strong feelings about the uses -- and misuses -- of money. He also has strong views about how the RIA industry in general approaches clients. See: In what may be a first, an RIA brings on a psychologist as a financial planner.
If it walks like a wallet...
"It treats consumers like walking wallets," he says.
And: "The entire RIA industry is focused on people dying rich instead of living rich." See: Why the 56-year-old scion of Wall Street barons is 'broke' but unforgiving toward the financial advisors who might have kept him rich.
Duran wants to change the fundamental dialogue about what he calls "financial life management." For instance, he says, investors need to ask themselves if they should be spending more time with their family instead of working overtime to make more money.
United Capital developed ways to arrive at answers to such fraught questions. In 2012, it introduced Honest Conversations, exercises and online tools that help clients determine whether their financial choices are motivated by happiness, fear or commitment. See: Joe Duran lays out his latest case for why wirehouses — and classic RIAs — risk losing out to a coming oligopoly of new-model holistic firms.
Power Players 2017:
---
---
Mentioned in this article:
FiComm Partners
Marketing & Public Relations
Top Executive: Megan Carpenter, CEO
---
---
---
Let em play
August 24, 2017 — 2:58 PM
Duran catalogues broader RIA industry professionals as a lumbering and comatose "walking dead" Unnamed "living dead" walking within RIA Biz readership paints pithy abstract for 1700+ word chronicle of Duran's unmistakable hot air Pot shot or return volley? Don't step out on the court if you can't stand in there for the hit back. "Zombie" onlookers are displeased with the out of bounds call Brooke!
brooke southall
August 22, 2017 — 5:36 PM
Observation, I deleted your comment. It came across as an unhelpful pot shot in its message, lack of substance and its anonymous delivery. -Brooke
Jeff Spears
August 22, 2017 — 7:39 PM
Happy to see a software solution written by someone who knows more about wealth management than FinTech
Joe Anthony
August 22, 2017 — 9:17 PM
A business leader who can find ways to monetize most aspects of his/her business while reframing the way their firm and their firm's competition approaches the business - that's a power player. On top of it, he is giving the tools to be successful to other firms, almost daring them to beat him at his own game. Pretty compelling!
Ha
August 23, 2017 — 3:49 AM
brooke dissatisfying to see the usual unflinching edge surrender thread to habitual sterilized pundits
brooke southall
August 23, 2017 — 6:21 PM
Ha, Well, if we are going to do something as silly as have a 'Power Players' feature then we have to ... do them. We are not going to try to refute our own case, at least not strenuously. -Brooke P.S. I appreciate the implicit compliment wrapped inside your fair criticism.
Mooky
February 12, 2018 — 11:15 AM
Duran calls FinLife Partners software "the most single important thing I have done in my career." Casual Observer calls a spade a spade "A relentlessly self absorbed prevaricator deluded by an inflated personal narrative"
Dave
What is FinLife CX? This feels like a TV infomercial scam