Power Player: Joe Duran powers beyond old 'roll-up' labels even as his United Capital roll-up shifts into a higher gear
In America few second acts surpass the first but the United Capital CEO is on at least his third act -- and he's a native African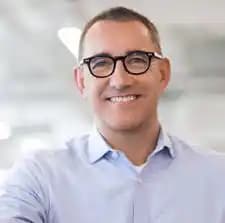 Joe Duran: The majority of the people in the industry are the walking dead, and they don't even know it.
---
---
Mentioned in this article:
FiComm Partners
Marketing & Public Relations
Top Executive: Megan Carpenter, CEO
---
---
---
brooke southall
August 22, 2017 — 5:36 PM
Observation, I deleted your comment. It came across as an unhelpful pot shot in its message, lack of substance and its anonymous delivery. -Brooke
Jeff Spears
August 22, 2017 — 7:39 PM
Happy to see a software solution written by someone who knows more about wealth management than FinTech
Joe Anthony
August 22, 2017 — 9:17 PM
A business leader who can find ways to monetize most aspects of his/her business while reframing the way their firm and their firm's competition approaches the business - that's a power player. On top of it, he is giving the tools to be successful to other firms, almost daring them to beat him at his own game. Pretty compelling!
Ha
August 23, 2017 — 3:49 AM
brooke dissatisfying to see the usual unflinching edge surrender thread to habitual sterilized pundits
brooke southall
August 23, 2017 — 6:21 PM
Ha, Well, if we are going to do something as silly as have a 'Power Players' feature then we have to ... do them. We are not going to try to refute our own case, at least not strenuously. -Brooke P.S. I appreciate the implicit compliment wrapped inside your fair criticism.
Let em play
August 24, 2017 — 2:58 PM
Duran catalogues broader RIA industry professionals as a lumbering and comatose "walking dead" Unnamed "living dead" walking within RIA Biz readership paints pithy abstract for 1700+ word chronicle of Duran's unmistakable hot air Pot shot or return volley? Don't step out on the court if you can't stand in there for the hit back. "Zombie" onlookers are displeased with the out of bounds call Brooke!
Mooky
February 12, 2018 — 11:15 AM
Duran calls FinLife Partners software "the most single important thing I have done in my career." Casual Observer calls a spade a spade "A relentlessly self absorbed prevaricator deluded by an inflated personal narrative"
Dave
What is FinLife CX? This feels like a TV infomercial scam