Chip Roame: Frankly, I doubt that there were many other legitimate bidders for NPH.
Brooke's Note: Even the casual football fan knows that most coaches won't allow their quarterback to throw passes if they can get the same results by handing the ball to a man with thick legs and letting him run. The side benefit of a bruising running attack is that you don't even need to disguise your intentions. In fact, letting your opponent know what's in store for them may even weaken their resolve. LPL has unleashed a furious air assault in a resumption of a previous roll-up phase begun years ago. But this time the effort looks blessed and Uber. Preparation in building scale has met opportunity in the form of competitors reeling from insufficient preparation. LPL could still get intercepted but who could argue that it has a bold and laudable game plan. It may be hard to recruit hundreds of advisors but it's gotten easy to buy thousands on the cheap.
LPL Financial is rapidly morphing from an organic recruiting machine to a power roll-up that can absorb outsized frictional attrition, name its price and terms and even trash-talk the industry to send a signal to its investors and future M&A targets alike.
The Fort Mill, S.C.-based broker-dealer's unveiled the opening gambit in this strategy this week when it announced the purchase of National Planning Holdings Inc. In doing so, it pulled off the equivalent of 10 years of recruiting in an afternoon.
But any broker-dealer can write check. Here, LPL showed that it dominated the negotiations.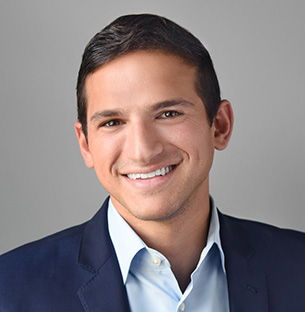 LPL bought the Santa Monica, Calif.-based independent broker-dealer network for $325 million. For that relative pittance, LPL potentially gets 3,200 advisors.
With all those advisors onboard, Roame says, LPL would pass the17,000 advisor mark, making its total rep-count higher than Merrill Lynch and Morgan Stanley in terms of number of advisors -- a massive coup, Roame says.
"Similarly, $120 billion AUA and $909 million [of revenue] are noticeable bumps to LPL's scale."
Taking back power
But -- and it's a big but -- the striking feature of the deal is LPL's proviso in the style of a real estate buyer entering a tanking condo market.
A balloon payment next year for $123 million will kick in if -- but only if -- enough advisors sign on. The contingency payment might be zero if too many reps with too many assets bail out on the deal.
LPL's power as a semi-predatory buyer certainly eclipses its might in the recruiting wars of late.
"LPL is bleeding advisors lately," Roame says. "
NPH, with $120 billion of client assets, is an affiliate of Jackson National Life Insurance Company and includes four firms: National Planning Corp., Invest Financial Corp., Investment Center of America Inc. and SLL Investments Inc.
Clearing hurdles
The deal terms are necessary because many of these advisors are likely reluctant to get rolled-up into the larger LPL, cautions Louis Diamond of Diamond Consultants based in Morristown, N.J.
"The thought I had is how many advisors LPL is going to lose. These broker-dealers were boutique, operating on different clearing platforms and have totally different cultures," Diamond says.
Roame also zeroes in on a clearing-related obstacle.
"Some reps may balk at the size of LPL but others are more likely to resist having to move accounts to LPL's clearing platform," he says. See: What LPL's recruitment of a $2-billion beehive of NPC advisors says about its new sweet spot in the industry.
LPL is self-clearing and NPH firms cleared either through Pershing or Fidelity's National Financial. See: After years of work to gain parity with Schwab RIA custody, Fidelity is ready to show fruits of its $250 million move to gain an edge.
It's possible the advisors who cleared through Pershing may be seeking an easier transition, Roame suggests.
"The option for NPH reps is to move to other IBDs that clear through Pershing and that is many of them. For instance, the reps could move to the Advisor Group IBDs or Cetera Financial Group. And you can be sure those firms will aggressively recruit NPH reps now." See: Sources: Larry Roth is out at Cetera, supplanted by ex-LPL president, Robert Moore
Compare and contrast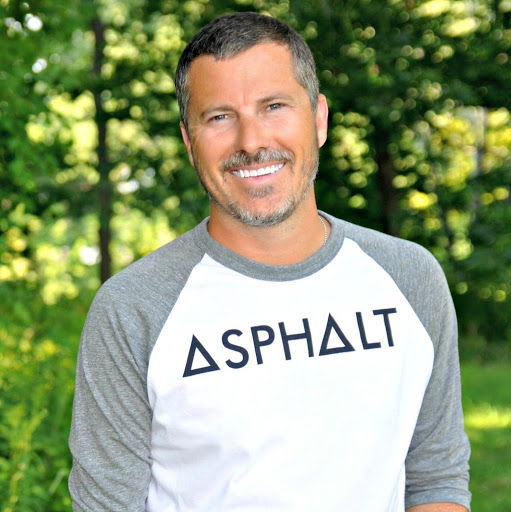 It's hard to tell whether advisors will jump ship or not, says Ryan Shanks, founder of Finetooth Consulting of Longmeadow, Mass. From a technology perspective, LPL has upped its game and is on par with what advisors at National Financial were accustomed to.
"I don't think advisors at National Planning are taking a step down in technology," Shanks says. "I think LPL has done a good job and has gotten good marks from advisors I've talked to in recent years."
And, there may be terms of sub-deals that didn't make the LPL press release but could make a big difference in wiring the deal for success.
He adds: "Plus LPL is a public company under much greater scrutiny to protect margins."
Who's next?
The IBD arena has been hit with stiff fiduciary and robo challenges and LPL is clearly angling to attract these advisors. A LPL Q&A for advisors reminds them that black-hatted consolidation is a constant threat.
"The industry is getting tougher and consolidation is likely to continue. By joining LPL, we expect that you will benefit from the scale, strength and stability of a leading firm that understands the needs of advisors like you and your clients," it reads.
Shanks says NPH advisors will need to make decisions quickly about whether or not LPL is their white knight.
"The advisors on the fence have to evaluate very quickly and if they didn't have enough time they'll go with the flow and they'll see how it shakes out." See: LPL fires $10 billion RIA in Kansas City with both parties happy to keep the rift's cause out of view.
One thing that is evident in this entire deal is that insurance brokers are ripe for the picking, Diamond says.
"With Advisor Group being spun off by AIG, H. Beck being divested by its insurance parent, and now Jackson National selling NPH, the handwriting is on the wall that any insurance owned B-D is vulnerable for takeover. Who is next? Ameritas, Voya?" See: growth strategy unfurls, Valerie Brown unleashes Steve Chipman to do the inorganic wet work of rolling up IBD orphans and maybe even some RIAs.
---
---
Mentioned in this article:
---
---
---
Stephen Winks
August 18, 2017 — 11:19 PM
The skill and capabilities of the advisor at the point of sale determines market share, productivity and market leadership. Because digitization makes anything code driven commercially viable at very low cost, thus individualized (fiduciary) portfolio metrics become very inexpensive, the value of the advisor's counsel on what to do with all the metrics becomes invaluable. LPL's acquisition strategy only makes sense if it breaks with the brokerage/insurance industry in advancing the expert standing in advisory services. Smaller RIAs, who have scale, are technologically adept, steeped in expert prudent process and a more modern approach to portfolio construction and management will easily lead the industry in productivity. The industry's inability to support expert advisory services opens the door for innovation, which is the path LPL must follow for market leadership. Leadership in the advisor's value proposition and pricing to the consumer will determine the fate of LPL. The question is how adept are the LPL brokers in rendering lower cost expert advice if properly supported. SCW
Andrew Brief
August 21, 2017 — 12:01 AM
Size matters little when service cannot keep up with growth. With so much emphasis on growing, one wonders if advisors and their clients will suffer. Most B/D struggle with this balance. Time will tell.