Gerard O'Reilly gets the co-CEO nod after 'evolving' DFAs investing process.
Brooke's Note: Few firms are better positioned than DFA in the industry due to three factors: It is an indexing pioneer, a factor investing pioneer and a pioneer in forging enduring links with hundreds of RIAs. But the competition is waking up. Competitive pressures can cause change. DFA will eventually lose its edge if it loses its claim to being the most scientific investing house. Its promotion of a new co-CEO seems to reflect that reality.
Eduardo Repetto had two half-jobs at Dimensional Fund Advisors: co-CEO and co-chief investment officer. Now he has none as Gerard O'Reilly takes over both slices, according to a release.
O'Reilly now holds both the title of co-CEO -- along with Dave Butler -- and full CIO at the Austin, Texas-based investment manager of more than $518 billion of assets.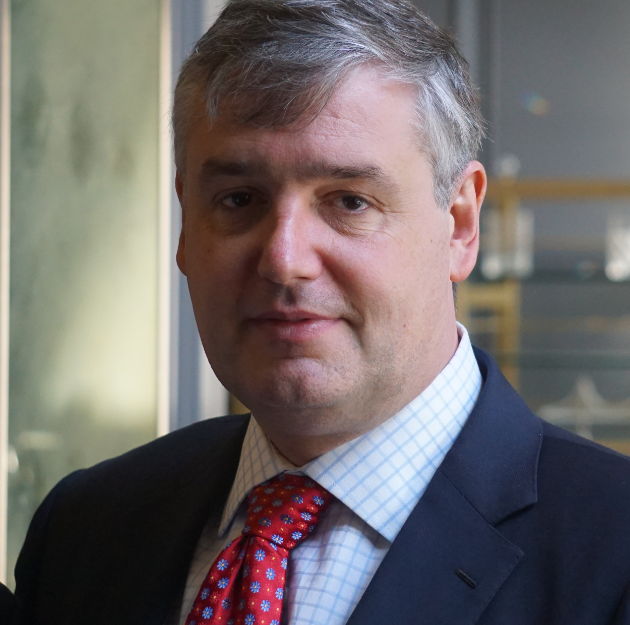 DFA offered no explanation for 50-year-old Repetto's departure but waxed eloquent about how much it likes his replacement.
"Gerard has played an instrumental role in evolving and broadening our capabilities as the science has advanced and our clients' needs have progressed," writes David Booth, founder and executive chairman of Dimensional, in a release.
Own volition
That said, Repetto is leaving of his own volition, says Alex Potts CEO of Loring Ward, a San Jose, Calif. TAMP that uses mostly DFA funds to build its portfolios. Potts is personally close to Repetto.
"He's not being pushed out," he writes. "I think he's wanting to spend more family time with his 15-,12- and one-year-old sons. He's done a great job bringing in Gerard (another CalTech grad) to help take over."
DFA has been making more noise about moving toward a more goals-based investing process and becoming more involved in planning. O'Reilly seems to allude to those objectives in his prepared remark.
"I look forward to building on our strong foundation and working closely with Dave and our clients to help more people advance toward their goals."
Smart beta on the march
Never has DFA been squeezed by the competition as it is today -- and not only because ETFs are plentiful and cheap.
In the past, factor investing has largely been viewed as the investing equivalent of a moonshine recipe brewed in Austin and Chicago. With the rise of "smart beta" investing, the term, if not the recipe, has gone mainstream. See: The smart beta ETF industry gets blasted at swank Manhattan summit by an unlikely group of critics.
Not only is O'Reilly a DFA veteran of 13 years but his curriculum vitae is a near carbon copy of Repetto's. He obtained his Ph.D. in aeronautics from the California Institute of Technology and an MS in high performance computing from Trinity College Dublin in his native country of Ireland, where O'Reilly also received a first class honors degree in theoretical physics and was a recipient of the Foundation Scholarship.
Repetto obtained his Ph.D. in aeronautics from the California Institute of Technology in 1998 where he received the William F. Ballhaus Prize for outstanding doctoral dissertation in aeronautics. He also received a first class honors degree in theoretical physics and was a recipient of the Foundation Scholarship. See: Dimensional Fund Advisors gives its globe-trotting co-CEO some relief by elevating another literal rocket scientist.
Repetto speaks fondly of his time at DFA in the statement:
"It has been a remarkable journey at Dimensional. I am thankful to the clients and my fellow employees that have enabled Dimensional to become this magnificent global business — a business based on sound investment ideas and expert implementation. I have been lucky to have had the opportunity to exchange ideas and develop friendships with so many amazing people from around the world."
---
Related Moves
November 12, 2020 – 4:43 AM
---
---
---
Mentioned in this article:
---
---
---
Jeff Spears
August 16, 2017 — 2:47 PM
Who will be the new Factor Based leader? DFA playing with the house money of their AUM could be but it appears they are still using their old playbook.