Part of Jon Stein's power lies in taking New York's media glare in stride.
Brooke's Note: If there is a quality I find far more annoying than self-aggrandizement, it is its polar opposite where an interview subject does back flips to describe their firm's accomplishments in team terms, deferring credit like a collectivist mantra. The false humility tends to accompany a pseudo-Zen approach of acting like the competition never enters the mind. Jon Stein errs on the side of owning Betterment and its future and the way that it stacks up against competitors. He seems to carry it off perhaps because he has earned the right to. Sure, Stein has a tenuous lead in the robo world but he has the lead for now. He is also a true crazy entrepreneur who eats and breathes his work, does so with an ease that doesn't seem to feed on his soul and does so with maximal distractions because he seems eager to share his time. Most of the world's publications that are inclined to write about robo-advisors have reporters parked in offices that are but a subway ride away. The scribblers enjoy coming over to see the 220-person beehive in the old toy factory -- and they do. We wrote this article with the perspective of being 3,000 miles away, three experts and one Stein phone interview.
Here's one thing Jon Stein is not: coy.
The CEO of New York-based robo-advisor Betterment, which recently topped $10 billion of AUM, is happy to play along with reporters who ask about his firm being able to compete with the trillion-dollar financial services giants. He one-ups them by saying he aims to make his company the Amazon of financial services world.
Neither is he averse, when called upon, to beat up on Charles Schwab & Co. and The Vanguard Group. Never mind that the Bay Area financial services mammoth and the pride of Malvern, Pa. are enjoying tremendous growth that exceeds Betterment in absolute terms. And never mind that Stein faces stiff competition from Wealthfront Inc., the Redwood City, Calif.-based robo that, with $6.7 billion of AUM, doesn't seem to be going away any time soon. See: Wealthfront nixes Apex Clearing and explains it as step in ridding 'semi-manual processes and disjointed systems'.
Stein's greater attention seems to be on the incumbents because, to paraphrase Willie Sutton, that's where the assets are.
"I say that the big firms like Vanguard and Schwab aren't actually doing very much for their customers," he says. "One of the challenging things in this industry now is you've got a lot of the old-way-to-invest type of firms coming out with me-too offerings that they call robo-advisors. But there's no technology there. There's no real service there. There's no customer-aligned value proposition." See: After Schwab and Betterment catch up to Wealthfront's AUM, the Palo Alto robo pioneer makes a stunning hire.
Betterment grew from $3 billion in early 2016.
Face time
The upshot is that 38-year-old Stein's willingness punch up, in combination with his robo's success, has made him an RIA business celebrity.
"I think we're really at day one for the new face of the financial services industry," he says.
PollyPortfolio Inc.'s Jasen Yang take on Stein and his company is in step with other industry players.
"Unfortunately, I don't really know Jon Stein, not enough to comment," says the CEO of the automated investment platform, also based in New York.
"I've only spent time with some of the other folks at Betterment. It is true that he's the face of the robo-advisory movement and Betterment in a way that nobody else is in the industry." See: After putting big chips on DOL fiduciary rule, Betterment hosts funereal event to mark the April 10 Go Day That Wasn't.
Lex Sokolin of New York-based Autonomous Research Inc., another fintech entrepreneur, knows Stein personally, and says a close up view also yields a positive perception.
"Jon is a craftsman. Betterment is a product that looks simple because a lot of thought went into how to not make it complicated. That's the mark of an excellent product designer -- eliminating complexity to get to the core. And Jon has done that with how Betterment looks like, how it feels, what it does, and its relationship with others in the market place. It's a very human approach."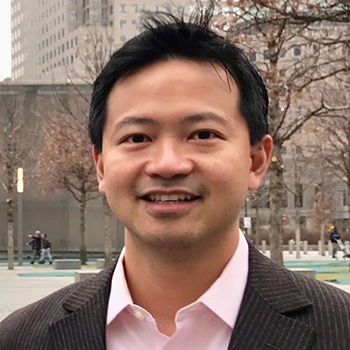 IPO tripwire
Yet Stein's cultivation of his "face of the movement" celebrity may be a red herring. It is his actions, not words, that have drawn the sustained attention of RIABiz and other industry observers and is the reason RIAs had best keep him squarely on their radar as a Power Player into 2018 and 2019. See: Rekindling old feud, Michael Kitces blasts Betterment, if civilly, for stealth price hike and other shortcomings.
Stein recently consolidated power inside Betterment in April as his co-founder, Eli Broverman, who was chief operating officer, stepped aside in truly amicable style. See: Betterment's 'call me a masochist' co-founder goes in search of more acute pain and Jon Stein flies solo.
Not that Stein wasn't already viewed as the public and private driving force at the company. He's known as the guy willing to work the absurd hours, as evidenced by his avalanche of weekend email missives which, stacked in a holding-pattern queue, descend on coworkers come Monday morning.
Last year, Stein executed a quiet power move with the hire a seasoned chief financial officer, Amy Shapero, unleashing her on the 220-employee firm whose finances presumably are not all that complex. At the time of the hire, Broverman readily admitted that his firm was seeking an IPO. The firm has stated that $20 billion in AUM may be the IPO-triggering milestone. See: Betterment makes CFO hire with $20 billion AUM 'line of sight' and IPO mindfulness.
More recent activity strengthens the case that Stein's focus on an IPO is growing, including a $70-million re-up from Swedish firm Kinnevik AB. See: Betterment raises $100 million a year after a $60-million round, enabling it to step up efforts to win the HNW wallet.
Always use your unicorns?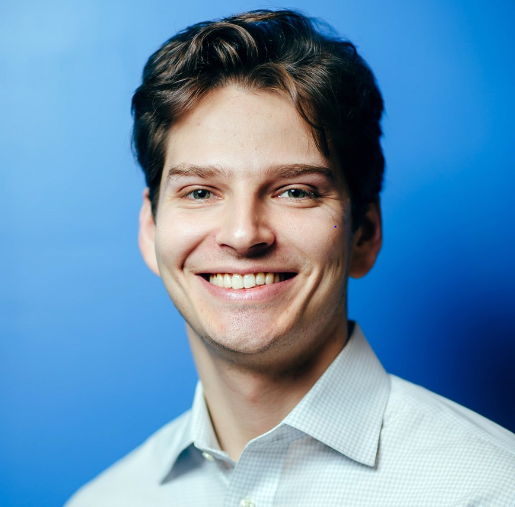 Betterment is using some of the cash to produce television and radio ads touting its conflict-free fiduciary advice with employees staffing the phones 24 hours a day, providing what Stein calls the best customer service in the business.
Betterment wants it known that it didn't go out looking for its last $70 million infusion. The firm made it clear that Kinnevik called Stein. One explanation for such proactive investing is that the Swedes are rushing to invest ahead of an IPO.
Then again, Kinnevik seemed to invest at a good price -- initially investing at a $700 million valuation then paying a small premium, a year later as the valuation hit $800 billion.
Either way, Stein gains power and leverage. A firm hits unicorn status and at least has a theoretical play for an IPO at $1 billion. What the $70 million buys the Betterment CEO is valuable time -- perhaps multiple years -- which is an eternity in the online venture world. See: Talent exodus hits Wealthfront including heads of product, marketing and compliance.
Still, unicorn territory is not all rainbows and lollipops, cautions Min Zhang, CEO and founder of Totum Wealth of Los Angeles, which provides consultancy services and model portfolios to advisors.
With the disclaimer that Zhang doesn't know Stein personally, she comments: "All I can say is CEO of any company with a unicorn valuation has a lot of pressure to deliver returns to the investors. Both the market and execution from a great team need be there, and even then these are just necessary but not sufficient conditions. While it is an enviable valuation, the CEOs job is not so enviable -- not just for unicorn companies actually but for companies at any stage."
'...and millions like me'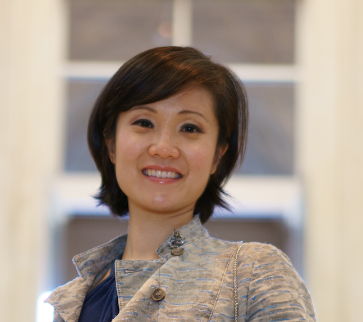 Stein's biggest power play in the last year and a half may be what he didn't do: He refrained from selling the firm.
Co-founding Betterment in 2008, but officially getting it off the ground in 2010, Stein likely owns enough shares that, with a valuation of anywhere near $800 million, he would be set for life several times over should he sell.
Stein would have plenty of moral cover if he decided to go that route: Since 2015, virtually all robo-advisory firms have jumped at early offers from big suitors. See: What to make of how Wells Fargo and SigFig are cooking up an unprecedented cross-sell of wealth management to retail bank customers.
But Stein sees how his opportunity only improves over time -- after starting in a place that made sense to him.
"The original idea came from the fact that there were lots of people in the investing industry who wanted to sell me something," he says. "They were selling me funds, or if they were brokers they were just selling me whatever made them the highest commission. And I had used a number of different services to manage my money and was investing in maybe seven different companies that had different mutual funds in different spots and different brokers. And I just thought it was crazy that there was not an advisor who at low cost was accessible to me -- and millions of people like me -- who just wanted to make the most of my money." See: Betterment rolls out free baseline human advice to all customers with a smartphone and no RIA and cuts price on premium advice offer.
"Ultimately," Stein says, "we want to be managing trillions of dollars."
In seeking that loft objective, Betterment has three bites at the apple. In addition to its retail robo, it is a 401(k) recordkeeper and an RIA custodian, and plan sponsors and RIAs, mostly smaller low-balance ones, have signed on.
Referral business
Betterment refers clients to outside RIAs, which charge their own fees. Betterment does not get a kickback from the advisors but ultimately gets paid because the advisors uses the Betterment platform to invest on behalf of their clients.
The advisor can use the Betterment ETF portfolio or ETF portfolios developed by Goldman Sachs Asset Management or The Vanguard Group.
"It's a bigger and bigger portion of our business," Stein says of the RIA referral business called Betterment For Advisors, launched in October 2014. He declined to disclose how many customers use the advisor service. See: On strength of $1.4 billion of AUM and 90 RIA clients, Betterment raises $60 million of VC funding as it looks to disrupt RIA custody.
Many RIAs confess to wanting ways to exert more of their own influence on the investing process before wedding Betterment more deeply as custodian.
Yet Stein sells the idea that making money from the underlying portfolio management is a giant "structural advantage." Most custodians make money on commissions, float on the cash balances and by charging asset managers and kickbacks for shelf space on their platforms.
"We think that we are doing more and working harder for customers than any firm out there, and we think that's true for structural reasons. It's because of the way that we've built this company. We are an advisor at our core, and that means that we're always working for our customers in a way that a traditional broker or wirehouse is not."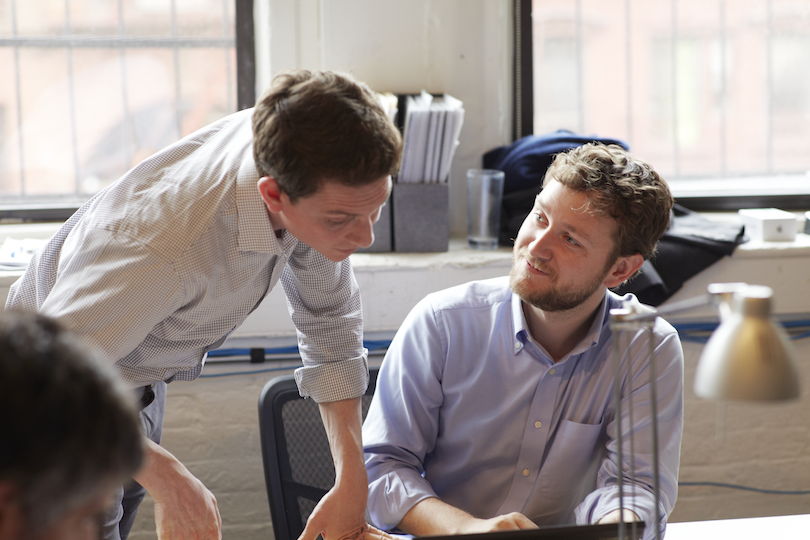 What makes this structure challenging, of course is that these portfolios are commoditized. Virtually all robo-advisors sell managed ETFs cheaply and many RIAs find them too plain vanilla to build big sophisticated practices around. See: Fidelity launches new robo as Schwab's hits $8.2 billion in assets.
Human advice
"It's always been about the best technology and the best people, and we really we have both of those here at Betterment," says Stein.
"We've had lots of CFPs join us from some of the old firms, from Merrill Lynch, or from J.P. Morgan, and they talk about how the best part of working at Betterment is that now they can give our customers advise that's really in the customers' best interest. They don't have to worry about making a sales quota or a commission like they did at their old firms." See: As the 'finance Snapchat,' Stash rakes in another $40 million of VC funding as it onboards at rate of 1,000 new 'HENRY' investors every business day.
He continues:
"Customers started saying, 'I love what you guys do. I've been to the site. I've checked it out. I have a few more questions. I'd like to talk to a licensed expert.' And I would say,' Well, we offer that. We have that service.' But I realized it wasn't clear to people."
An earlier version of this story misstated Jon Stein's age as 39. He is 38.
Power Players 2017:
Power Player: Jon Stein's braggadocio about how Betterment is the next Amazon may be a blind distracting from stealth IPO moves and surgical deployment of a flesh-and-blood workforce
Power Player: Peter Mallouk hired 100 advisors in the past year to sop up referrals and fill 12 new brick-and-mortar branches
Power Player: Bill Harris raises yet another $40 million on strength of winning big accounts willing to pay a grown-up price
Power Player: Joe Duran powers beyond old 'roll-up' labels even as his United Capital roll-up shifts into a higher gear
Power Player: Larry Raffone is racing to 'lock up' the 401(k) market by taking its robo head start and combining it with a semi-national RIA
Power Player: Addepar's Eric Poirier drags RIAs to seek alpha in a beta world even as the advisors demand -- and get -- eMoney and FolioDynamix connections
---
---
Mentioned in this article:
Wealthfront
Portfolio Management System
Top Executive: Andy Rachleff
---
---
---
Stephen Winks
August 11, 2017 — 6:19 PM
There is a desperate need for the Financial Services business to modernize, much of which will be through the electronic management of real time client holdings data required for the expert professional standing of the advisor. There are at least 20 innovations which will reorder the industry. Betterment and Stein have an important role to play. Don't count out Wall Street to follow suite, they just will not be market leaders. The safest bet for Jon Stein is to lead the charge on fiduciary duty which Wall Street will not follow--establishing a competitive edge in professional standing of its users. SCW
Ha
August 13, 2017 — 5:38 AM
Eli, and other C-level and management team employees were forced out.
Frank Chaparro
August 15, 2017 — 4:07 AM
This is egregiously misleading: "He is happy to play along with reporters who ask about his firm being the Amazon of financial services world." In what way was he "playing along" with my line of question.The question to which Jon responded by likening himself to Amazon was as follows: "Incumbents have had their own robo offerings for years, and they have their big brand and infrastructure to back them up. What makes you so certain Betterment can survive up against such competition?" Come on Mia. Read the full post.