Matthew Borden: When it goes to the jury it's gonna be plain to see through what the bank is doing .... Meanwhile my clients are [n]ot cowering from the bank and not shirking their duties to their clients.
Brooke's Note: Here's a hell of an interesting case involving four advisors breaking away from an RIA -- Atherton Lane -- to form their own firm, Lyell. The twist is that the RIA it left had just been purchased by BNY Mellon -- and here they are being sued very much as if they tried to leave the bank's wealth management division. Lyell's legal tack is that it isn't departing Atherton because Atherton as it knew it no longer exists now that it's been subsumed by bank practices and culture. They are escaping, they say, to avoid betraying clients by cross-selling them bank products like mortgages and bank-generated asset management -- complete with bonus pay schemes that are anathema to their ethics as independent advisors. BNY Mellon says these claims are poppycock but declines to speak to the allegations that it turned a Silicon Valley RIA into a de facto private bank branch -- other than to tag the claims as meritless. Expect more chapters to this story. As RIA followers, we get a bonus element in the story so far told: The discovery process forced BNY Mellon to disgorge the details of how much it paid for Atherton and who got how much -- usually closely guarded info. It seems like a high price to pay -- the kind that might make bank-employed lawyers play hardball to ensure a good ROI.
A small RIA that BNY Mellon is suing over what it claims is the loss of about $220 million in AUM is firing back with charges of fraud laced with salacious details dredged from discovery.
Lyell Wealth Management LP of Menlo Park, Calif., which has almost $320 million in AUM, filed a counterclaim against the world's largest custodian bank with more than $30.5 trillion in assets in custody and more than $1.72 trillion in assets under management -- showing that it will not be cowed in this David vs. Goliath legal clash. See: After BNY Mellon buys $2.7-billion Silicon Valley RIA, it files suit against four former staffers who file swift-uppercut countersuit.
Lyell's lawyer says he's putting his heart and soul into this one because he is both professionally and personally turned off by BNY Mellon's tactics.
"At the end of the day when it goes to the jury it's gonna be plain to see through what the bank is doing and figure out that it's just an intimidation tactic," says Matthew Borden of BraunHagey & Borden LLP in San Francisco.
"Meanwhile my clients are making a living. They're not cowering from the bank and not shirking their duties to their clients. Maybe you can find a nicer word for your article but some BS litigation isn't gonna stop them." See: BNY Mellon is arming Pershing's RIA unit to the teeth with banking products for ultra high net worth clients.
$40 million in play
The saga started in January 2016 when New York-based BNY Mellon announced its purchase of Menlo Park, Calif.-based Atherton Lane Advisers LLC, with its $2.7 billion in assets under management. Though the sale price was not disclosed at the time, this lawsuit revealed that BNY Mellon will pay a maximum of $40 million -- a tidy sum that may have fueled ts desire to aggressively sue people who subtract from its value.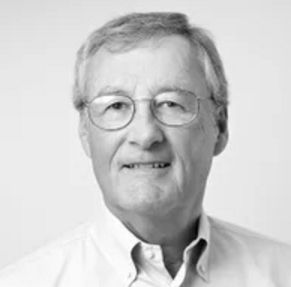 For BNY Mellon, it was bad development -- and an even worse precedent -- when four Atherton partners skipped out the door soon after the sale was finalized and formed Lyell Wealth Management LP. In September 2016, BNY Mellon slapped Lyell with a lawsuit charging that $214 million in AUM was lost to the defendants' "scheme" to steal clients, resulting in $1.7 million in lost revenue to BNY Mellon per year. See: What about the 49ers, Palo Alto experiment and China led a $2.7 billion RIA to sell out, brand and all, to BNY Mellon.
Regarding BNY Mellon's charges of premature solicitation, Borden says that although Lyell principals did sign an agreement not to solicit, such an agreement is not valid under California law. That said, the Lyell principals received $1.6 million in proceeds at the closing.
Jeffrey Berry, Matthew Bennitt and Kevin Connell received $320,000 each and Nancy Tuck received $640,000.
Though it was a nice day's pay for the underlings, their overlords did orders of magnitude better. Atherton Lane founder Perry Olson received over $19,000,000 from the sale. Atherton Lane manager Gary Patterson received $3,500,000 and Janet Littlefield, also a manager, received nearly $6,000,000.
In these cases, it often comes down to whether breakaway advisors actively solicited clients of their former firm and that is what BNY Mellon' chief marketing officer Jill Kremins emphasized -- after reflection. Her initial response read: "We believe that the claims have no merit, and we intend to vigorously defend."
Three hours later, Kremins emailed this followup: "I hit send too quickly. We are working on a response."
The final response came five hours later and more specifically detailed its qualms with Lyell: "BNY Mellon initiated this lawsuit after defendants improperly solicited clients and employees of BNY Mellon."
'Plain vanilla announcement'
Not true, says Borden, who adds that it was left to the clients to choose whether or not to contact Lyell directly.
"All they did was send out a plain vanilla announcement that they were leaving with their new contact information," says Borden.
The former Atherton partners who formed Lyell say that BNY, in effect, pushed them out by forcing them to choose between having their compensation chopped in half or cross-selling the bank's products in order to receive pay-boosting bonuses.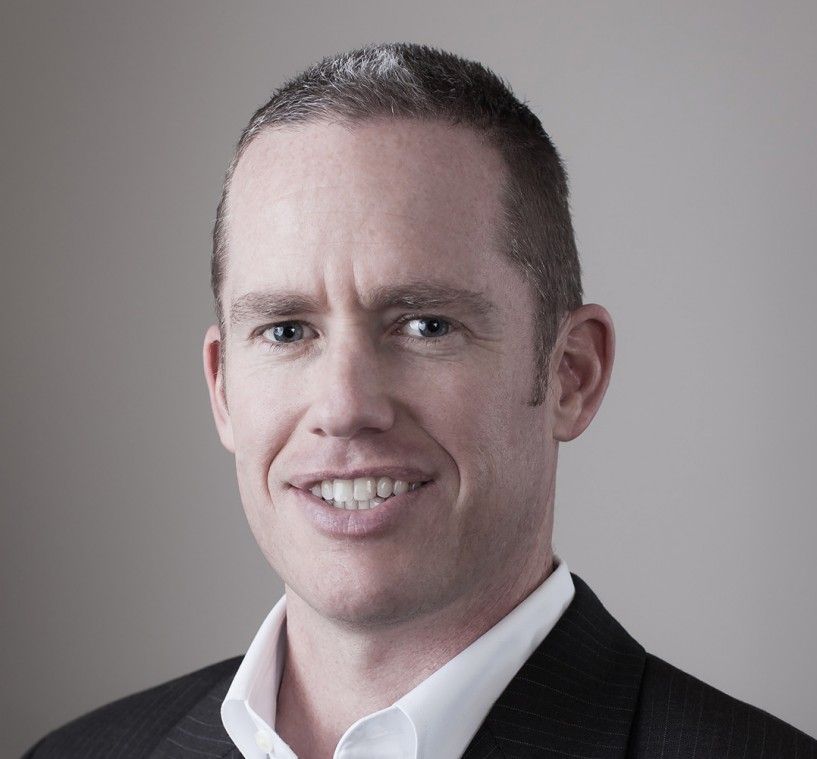 It is the latter product conflict aspect of the Lyell counterclaim that, in effect, puts BNY Mellon on trial.
"Atherton Lane's statement that it makes '100% of our revenue from client investment management fees' was false because BONY obtains revenue from being the custodian of client assets, from owning the funds into which BONY clients are placed, and from cross-sales of other BONY products, such as loans," the counterclaim reads.
In the original countersuit, Lyell alleged the existence of a BNY Mellon presentation titled "Cross-Sell" to teach its advisors "solutions to deepen walletshare" for the bank by recommending BNY mortgages and insurance to fiduciary wealth management clients. See: Pershing and BNY Mellon unveil a unified, 'dream' RIA and bank custody unit.
In addition, Lyell says BNY Mellon required its wealth managers to take part in its "Mortgage Sourcing Program," under which 80% of its wealth managers had to be engaged and making referrals leading to closed mortgages. Further, Lyell accuses BNY Mellon of distributing a letter misleading fiduciary clients about its supposedly independent and boutique services. See: Why a $2.8 billion RIA spun away from a Canadian bank despite a 'really good relationship' spanning 13 years.
Borden posits that if Atherton clients became aware that BNY Mellon steers their assets into its own funds and pays bonuses to cross-sell products "and telling people that in a transparent way, people would be out of there in a second." See: FiNet welcomes six wirehouse defectors at the apex of a withering Wells Fargo bank scandal that 'has legs'.
Lyell's claim also alleges that BNY Mellon never documented their team as assets and even accounted for their presumed departure by holding back 25%, or $10,000,000, from the purchase price, making it a de facto $30-million price.
Not like us
A BNY Mellon statement provided to RIABiz offers a blanket description to Lyell's counterclaim as undeserving of the court's attention.
"Defendants' counterclaims are wholly without merit," Kremins writes. "BNY Mellon will continue to pursue its own claims against Defendants and intend to vigorously defend itself against these meritless counterclaims."
Kremins, however, declined to respond to a query asking if "meritless" meant the claims were wrong, inaccurate, untrue or simply not relevant.
In answer to a specific queries regarding Lyell's allegations that BNY Mellon disseminated a script for wealth managers to deliver to clients at risk of defecting to Lyell, maintained a flow chart to aid in trying to retain clients, and instructed BNY Mellon advisors to tell clients that they did not have any contact information for Lyell, Kremins emailed back: "It is not our intention to litigate these issues in the media. Our response to these allegations is, or will be, contained in our documents filed with the court."
Borden likes his client's chances in court, especially in Silicon Valley where people "hate the big banks." It shouldn't be too tough, he says, to convince a jury that the services BNY Mellon provides are not the same as those of the independent Atherton Lane.
"We're gonna pursue our claims for what are just false statements to consumers when they're trying to say they're offering the same services as us," says Borden. "They're not selling the same thing we are, that's the basis of our counterclaim. Don't tell people you're like us. You're not."
Passion a BFOQ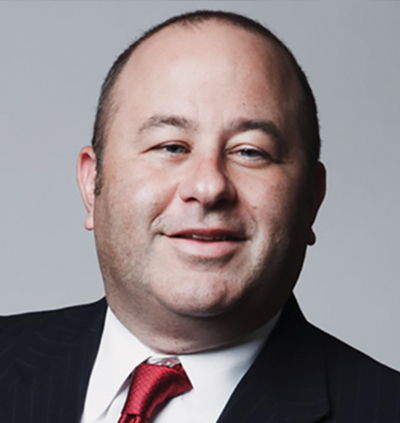 Borden sees this as an opportunity to help out brothers and sisters in arms -- i.e. small business people pursuing their dreams. See: Lori Hardwick resigns from COO job at Pershing in 'completely unexpected' move
"I love my job, I love protecting people," he says. "I have good clients that I want to go to the mat for and they're kind of the same way. They love their clients, helping them, solving problems, protecting them."
Don't underestimate the advantages of having a passion-fueled lawyer -- it's a requisite at other firms assisting breakaways.
"If an attorney can't roll up their sleeves, remove the walls and share their passion about the success of our clients and their endeavors, we just don't have a place for them here," writes Brian Hamburger of the Hamburger Law Firm in Englewood, N.J. "That's not to say that a qualified and experienced attorney cannot fulfill their client's expectations. But passion is an essential element for us; it defines us."
He adds: "We have never taken on an engagement on behalf of a wirehouse or bank." See: MarketCounsel launches legal hyperspace button for breakaways who get fired by Merrill Lynch (and friends) before the 'go' date
Alleged retaliation
More on the alleged bank script BNY Mellon disseminated to wealth managers: According to Lyell, Atherton Lane chose to "integrate" with BNY Mellon because BNY was a "boutique wealth manager with the same investment philosophy and culture … a 100% fiduciary business with no conflicts of interest." See: Why an $850 million BNY Mellon RIA team finally said 'yes' to Raymond James after a 'no' in 2007.
The Lyell suit also says BNY Mellon tracked clients at risk of defecting to Lyell and estimated that $220 million in managed assets would be lost. For clients that left to join the new firm, Lyell says BNY Mellon retaliated against them by delaying account transfers, refusing to provide account documentation, making unauthorized trades in Lyell clients' accounts and falsely telling Lyell clients to liquidate investments in third-party instruments. See: Spinning 200+ years of legacy culture as a virtue, BNY Mellon uses Pershing INSITE to show its software side, softer side -- as it gets beyond NetX360 and men with a hard-wired approach.
"It's disappointing when someone is trying to beat up on you for no reason," says Borden. "I'm not super-cynical myself, I always try to think in my heart that people will do the right thing and not abuse others, but I live in a profession where we're trying to address those very issues. I'm disappointed in this bogus case."
'Designed to bully'
BNY Mellon filed suits on both coasts -- in federal court in New York on Sept. 1 of last year after filing in state court in San Mateo, Calif. on Aug. 18. Lyell filed a countersuit in federal court in San Francisco on Sept. 22 maintaining that it did not solicit clients and was only in contact with clients who initially were in contact with them.
The latest action, filed July 6 in federal court in New York, is in answer to the Sept. 1 suit. It points out that the battle has no connections to New York.
"This case should be transferred to California," reads the Lyell response, adding that BNY Mellon is seeking to "forum-shop." Borden says he hopes the case will go to trial early next year. BNY Mellon is represented by Reed Smith LLP, the Pittsburgh-based form with 1,700 lawyers in 27 offices.
Borden says the bullying of the Lyell advisors that started at BNY Mellon continues in court.
"I don't know what the strategy is but the one thing that my clients can take comfort in in all this is that the suit is designed to bully them and eliminate competition," Borden says.
"Our clients didn't do anything wrong." See: Why a $2.8 billion RIA spun away from a Canadian bank despite a 'really good relationship' spanning 13 years.
Right now, Borden says his firm is going through the documents the bank has "dumped on us." Then, he says, "we'll have the pretrial stuff, and fight about what experts will testify. All I know is that we have the Gucci, the bespoke brand name product."
"They're selling a knockoff," Borden concludes.
---
---
---