HighTower loses two teams comprising 33 people and $3 billion of assets over July 4th weekend, declines comment, then issues a 'smashing' press release
The teams, led by Leo Kelly in Maryland and Joel Guth in Ohio, say the Chicago roll-up 'has its own agenda' but that it served as a good stepping stone to becoming fully independent RIAs
Leo Kelly: As HighTower grows, it has an agenda and a business strategy of its own and we have an agenda and a business strategy of our own
---
Related Moves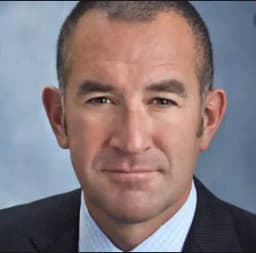 February 19, 2021 at 8:58 PM
---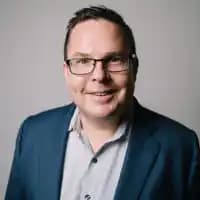 March 20, 2019 at 11:32 PM
---
September 13, 2018 at 2:21 PM
---
---
Mentioned in this article:
---
---
---
FAA
What would one expect? None of these companies have sustainable business models...it's just shuffling deck chairs.
Jeff Spears
I've lived this hell. Platforms are nothing more than a half way house for the most successful practices. That coupled with the enduring DNA of breakaway advisors calls for a adjustment to the model. Hightower has made that adjustment but is left with many legacy "partners" who are counting the days until their loans mature.
FAA
Agree with the 'halfway house' reference- another term might be a 'liberation consultant'! Ha. My view would be (and I actually was involved- founder of one of these)- You help teams leave somewhere. You provide all the liberating stuff- set up the ADV, a little tech, interface with custodians, research etc. All that stuff! After a few years they realize they can do it themselves- they are not 'institutional clients of the street' they can get it themselves without paying some platform fee. If they are successful who needs the platform- if they are not successful why would the platform want them. In my view many of these firms just missed it- there was an opportunity but now it is too easy to replicate solo.
Stephen Winks
Like FinTech technology, roll-up RIAs are in the early stages of development. They afford invaluable scale and knowhow for neophyte RIAs yet as FinTech evolves simplifying and empowering ever more stronger and less expensive value propositions, the roll-ups are squeezed to provide more for less. Replicating the wirehouse business model is no longer good enough as individual RIAs have ambitions for expert fiduciary standing in advisory services which is beyond the scope of a roll-up as it entails fiduciary liability only a true RIA is willing to assume. This is the emergence of professional standing in advisory services which affords a preemptive value proposition at lower cost which is a powerful magnet for winning clients. It is the free market at work which forces roll-ups to chart a new course. Roll-ups must immerse themselves in a low cost, high service business model built around expert fiduciary standing that is an anathema to conventional brokerage. The economics are different from conventional brokerage but uniquely serve the best interest of the advisor and their clients. The difference is what is in the best interest of the investing public and professional standing. The independent RIA simply affords faster, better, cheaper expert services and is going where brokers fear to go. SCW
FAA
I agree Steve- roll ups/platforms have to stand for something but they don't. CapTrust has done a good job far as I can see. Rest of them are mired in the headline news, no real culture, no long term value proposition and ultimately no long term biz model. It's smores without the chocolate or marsh mellows...kind of empty! Well...it is summer so had to throw that puppy in!
Boug Desso
November 4, 2018 — 12:41 PM
Susan K has already been let go and George F may be next!