Jim O'Shaughnessy: LPL will allow us to give recommendations but you've got to make sure you're fully working in the RIA with compliance, supervision and that product recommendations are all under that umbrella.
Brooke's Note: What LPL Financial does as the biggest IBD with a whole staff of compliance experts and an even bigger bench of outside attorneys and other consultants must not be considered casual in its intent. We took it seriously. Clamping down is always a good idea for staying out of trouble, but clamps have costs. And, as you'll see in this article, applying them may also have unintended consequences. Advisors leave wirehouses and join LPL to get away from compliance. Smaller advisors leave wirehouses, too, because they were second-class citizens at a Morgan Stanley or a Merrill Lynch. Now the forces at play at wirehouses are shifting, thanks to the DOL's fiduciary rule and LPL is taking action -- presumably under circumstances in which it has absolutely no wiggle room. Good to know.
LPL Financial is taking steps to avoid accusations of placing big DOL pitfalls in the path of its brokers -- but in doing so could also be creating two categories under its roof: haves and have-nots.
The Fort Mill, S.C.-based firm last week sent a memo to its 14,000 advisors with a bare-bones directive regarding the Labor Department's dictates about brokers recommending 401(k) rollovers to clients. The move comes as the IBD announces a massive structural change that brings its 401(k) business more under the purvue of its main retail business. See: LPL Financial lets go of David Reich to pull its crucial $135-billion 401(k) division into a central service and branding sphere.
The memo arrived in the wake of the DOL fiduciary rule's June 9 start date. The full implementation date is Jan. 1, 2018 and the Trump administration is still reviewing the rule. See: The CFP Board's thunderbolt fiduciary play should proceed and likely will.
'Cannot recommend'
The memo, which was originally reported by InvestmentNews, can be summed up in seven words, according to the company.
"On the brokerage side, they cannot recommend," says LPL spokesman Jeffrey Mochal in response to an RIABiz query.
LPL declined to say what percentage of its brokers also register as RIAs. "I will say is that a great number of our advisors do both brokerage and advisory business," Mochal adds.
For brokers, it's an "education-only policy with respect to rollovers," the memo reads, adding that brokers can "accept investor-directed rollovers" -- namely rollovers that investors ask for unbidden after being educated in rollover class. See: Why luring 401(k) assets to IRA rollovers in a post-DOL-rule world remains child's play, which keeps $7.6 trillion in the IRA game and growing.
DOL dualism
Such a stark prohibition on directly imploring clients, or client prospects, to move assets into LPL IRA accounts may be a setback for brokers who now have one fewer arrow in their quiver for winning new assets.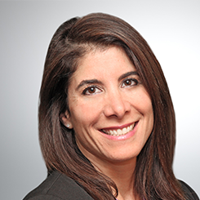 The dualism involved with rapping brokers' knuckles -- and RIAs' not so much -- could also leave the transactional salespeople feeling slighted, says Ryan Shanks, president of Finetooth Consulting.
"It does feel like the RIAs are getting access to something the registered reps are not, but there is a choice every single advisor has in terms of how they provide advice to their clients and how they charge for that advice," Shanks says. See: Why exactly DOL's latest action is so shocking to so many brokers -- and even ERISA lawyers -- despite years of warnings.
He adds that the seeming favoritism toward RIAs is not unmerited: "The truth is that the fee-based advisors are more often in total alignment with their client's best interests, which is what's allowing for the segmented regulatory restrictions. A large percentage of the FA population has not evolved to view it that way."
The newly DOL-installed flaming hoops are mostly worth the trouble to jump through -- though they might singe the hybrid advisor, says Jim O'Shaugnessy, managing partner of Sheridan Road Financial, which manages $12 billion as an office of supervisory jurisdiction out of Chicago.
New rules
O'Shaughnessy says a rollover from a 401(k) plan to IRA is technically two repeal-and-replace steps. First is the decision to roll out of an employer-sponsored plan; second is the decision to roll into an IRA.
To get the green light from LPL to provide rollover advice, its hybrid advisors must submit an attestation, which is a declaration to LPL, explaining the RIA has policies and procedures in place to meet the DOL rule.
The RIA must also comply with the DOL rule and ensure its rollover advice is available only in its hybrid RIA and not through its commission or broker-dealer business. The hybrid RIA must also make disclosures available to investors. In response to these requirements, LPL will provide acknowledgment. See: Why luring 401(k) assets to IRA rollovers in a post-DOL-rule world remains child's play, which keeps $7.6 trillion in the IRA game and growing.
Mochal says that O'Shaughnessy's explanation is correct as far as it goes but adds that advice needs to be preceded by a more general education process to show that the investor decided to take the advice as an informed person.
"If you independently decide that you would like to roll your 401(k) into an IRA, at that point your advisor could make a recommendation to you on how best to do that. As part of that recommendation, she could recommend her own services to make that happen; assuming she is in advisory of course, and not brokerage. At that point, your advisor would be acting as a fiduciary and would need to follow the right process to ensure regulatory compliance."
Degree in self-direction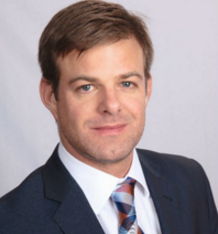 Abby Salameh, chief marketing officer for Private Advisor Group, which manages $22 billion of assets from Morristown, N.J., says her OSJ will still make rollover recommendations but raise its game with new software to provide better transparency and to document having stayed on the straight and narrow with DOL.
She explains that "there's always been a policy that you can't make a recommendation to clients and it's always been education only." But Private Advisor Group, which has its own RIA, can provide advice once the advisors explain the education component and the client has made the decision.
"If an advisor is part of a group like ours, then we can implement technology to show that we have reasonable policies and procedures in place [allowing] our advisors to make rollover recommendations," she says.
"We want to use technology to showcase transparency to that clients can see what the fees will be around making any decision and what it'll cost from an economic standpoint to make any change," Salameh says.
'Deepest pockets'
LPL is wise to recognize what a large legal target it has on its back and to obtain and disseminate detailed and explicit do's and don'ts of DOL compliance, according to Jason Roberts, attorney and CEO of Pension Resource Institute LLC. He says it is likely that even if an independent RIA firm gets hit with a lawsuit, LPL could be named and that may be why LPL is trying to put as much distance as it can from itself and the RIA giving the advice.
"The claimants' counsel will go after the deepest pockets," Roberts says. "Supervising firms like LPL are in a unique position where they may not get a nickel of revenue from pure advisory firms, but they have to fight their way out of lawsuits and show they had no responsibility for that advisor."
Not that LPL's crackdown on compliance doesn't have costs for investors and RIAs, too.
O'Shaughnessy's firm works with most clients as fiduciaries offering fee-only advice. He doubts he can recommend the purchase of an annuity because that's a commission product and would fall under LPL's broker-dealer and not O'Shaughnessy's RIA.
"If we do a holistic review and decide to make a recommendation like an annuity, I honestly don't understand how the procedures would fall if we decide to make a recommendation to something that would fall under the broker-dealer umbrella," O'Shaughnessy says. See: As variable annuities face 'existential crisis,' LPL's Casady is latest to warn of end to commission-sold VAs in retirement plans.
All fiduciaries
Despite the possibility of chilling sales on its most profitable products, LPL is indeed wise to parse the regulatory duties of its brokers and hybrids to avoid lawsuits, says Fred Reish, an attorney in the Los Angeles office of Drinker Biddle & Reath LLP. If the broker is a representative of LPL and if a recommendation was made, "both the adviser and LPL would be fiduciaries for that purpose," he says.
"On the other hand, when the adviser is acting on behalf of the independent RIA, the RIA firm would be the fiduciary with the adviser. So, from a fiduciary regulation perspective, LPL would not be involved in that case."
LPL is not alone in imposing this kind of discipline surrounding advice, Roberts says. Of the 50 firms he works with, Roberts says all their advisors can give advice -- as long as they follow a long list of rules. See: 'Poof, it's gone!' DOL quietly strips two heavy lifts from the fiduciary rule as it makes delay official
---
---
Mentioned in this article:
---
---
---
Stephen Winks
Hoosier, I agree, yet many advisors working within a brokerage construct are precluded from acting in a fiduciary capacity by virtue of the compliance protocol of their b/d. Totally agree with hubris of the industry and misunderstanding of the operational demands of expert advisory services. SCW
stephen winks
Hoosier Counsel, You make an interesting point which is why ultimately, trade execution will be treated as a cost center to be minimized in the client's best interest common in the institutional market rather than a profit center to be maximized in the b/ds best interest. SCW
Hoosier Counsel
True, but it will be interesting to see when b/ds like LPL who custody accounts for associated hybrid RIAs accept that change. Investment advisers already have a duty to obtain best execution for transactions in their clients' accounts - apart from ERISA or the IRC. As a result, the fiduciary rule only reinforced advisers' duty to act in their clients' best interests in this regard. Therefore, one would expect b/ds like LPL to have policies and procedures in place that prohibited them from pressuring or incentivizing advisers to custodying assets with them to avoid this conflict of interest.
Stephen Winks
Hoosier Counsel, I have been fighting for this up hill for over 20 years. It doesn't help when the leading industry trade organizations (SIFMA/FSI) oppose fiduciary duty and are regulators. Knowingly acting counter to the best interest of the investing public seemingly has little to with financial services regulation. SCW
Stephen Winks
Hoosier, I am afraid the fiduciary concept is lost forever largely because of industry opposition with an assist from regulators. The simplifying solution is fiduciary duty with no exceptions in deference to industry interests. Simple but complex as the industry must subordinate its self interest to the best interest of the investing public ("retail investor"). I appreciate your interest and constructive insight. SCW
Hoosier Counsel
Stephen - I would merely ask you to exempt investment advisers from the concept of "industry opposition." We have been operating under the original intent of the ERISA fiduciary standard by providing non-conflicted advice to our clients for many years without complaint. Because the new rule did not directly affect us for the most part, you did not see a lot of opposition from our branch of "the industry." However, the result we now have is exactly the opposite of what the prior administration intended and the market was already bringing about - a clear distinction between conflicted and non-conflicted recommendations. Therefore, it should not be surprising investment advisers are upset the prior administration ended up turning the concept of fiduciary duty on its head through its own hubris and lack of understanding as to how the industry was actually operating.
Stephen Winks
It is interesting how complex b/ds are making advisory services offered within a brokerage construct, simply to avoid having to acknowledge that brokers do not render advice and have no ongoing accountability for recommendations. Wouldn't it be simpler to say RIAs offer advice and ongoing accountability for recommendations while brokers simply make clients aware of their investment options with no ongoing accountability. With brokers it is up to the investor to determine investment merit on their own, regardless how limited the investors knowledge and experience may be. Thus, if informed, the investor would always prefer an RIA to a broker. Importantly, the RIA is less expensive and affords a far higher level of counsel. LPL is concluding that if a broker wants to render advice and by extension add value in the investors best interest, its brokers should become advisor thus greatly simplifying their business and elevating the professional standing of its brokers. This is indisputable and eliminates fiduciary liability associated in one rendering advice. The entire industry will gravitate toward this model that serves the best interest of the advisor and the investor. Everybody wins, especially the industry at large in protecting the trust and confidence of the investing public. SCW
Hoosier Counsel
I have to respectfully disagree with Fred Reish on this. The point I believe he is missing (probably because he is not aware of it) is that LPL pressures/rewards its hybrid RIAs to custody IRA assets with its broker-dealer. In fact, pursuant to FINRA rules, an adviser who is dually registered with LPL and a hybrid RIA would be required to obtain LPL's permission before he/she could custody advisory accounts with another broker-dealer. Therefore, I believe it is incorrect to conclude LPL would not be involved in a dually registered adviser rolling assets into an IRA - especially if it is custodied at LPL. If I am an LPL hybrid adviser and custody my clients' IRAs at LPL - even though I can obtain lower trading costs with another custodian - it would seem I am operating under a conflict of interest if I accept additional compensation (trips, conferences, etc.) from LPL based upon the amount of assets I custody with it. Conversely, if LPL pressures me to custody those assets with it (or even prohibits me from custodying assets at another custodian), it is hard to understand how it would be immune from litigation regarding the increased costs my clients will be forced to pay as a result of not being able to obtain cheaper execution of their trades.
Hoosier Counsel
Well, the problem is not with those opposing the rule. It is with the rule itself. The market was already fixing this issue before the government stepped in. Go back and look at how many retirement plans were serviced by brokers in 2007 and how many are serviced by brokers in 2017. Advisers won the day - not because of governmental intervention - but because they were able to market against brokers providing conflicted advice. Furthermore, the DOL already had all of the tools it needed to forcibly address the issue through the disclosures mandated by ERISA 408(b)(2). However, rather than enforcing the rules it already had in place, the DOL decided it could "fix" the problem by trying to fit a square peg (the recommendation of brokerage products) into a round hole (fiduciary investment advice). So where are we now? Brokers can now honestly tell clients they are providing "fiduciary investment advice" under ERISA, despite the fact they are receiving unlevel compensation that would have never been permitted prior to the passage of the new rule. In addition, clients are even more confused. "So, a broker isn't licensed to provide investment advice under the Investment Advisers Act but can provide 'investment advice' to retirement plans, plan participants, and IRA owners?" Just as with health care, the regulators thought they were smarter than the actually were and have now created a real mess than may take years to undo. Let's hope this fiduciary rule can be unwound before the whole concept of a fiduciary duty under ERISA is lost forever.