Scott Hanson: We weren't going to get to $10 billion in my lifetime.
Brooke's Note: In interviewing Scott Hanson for this article he said he inquired at Sacramento State, which runs a CFP training program and found out that only three of 20 graduates are headed into planning but the rest see no career path. Knowing that the RIA business has a talent shortage, Hanson he was reminded again that there is still an opportunity to connect supply and demand for planning on a national level. Yes, there are scores of firms with pretensions to do something like that, but perhaps none with the exact admixture of qualities and experience of Hanson and his partner, Pat McClain. Besides, Hanson recently attended Harvard Business School himself.
When Scott Hanson's kids recently reached college age, he could have breathed a sigh of relief.
Forget about it.
The co-founder and senior partner at Hanson McClain, now 50, adopted two children ages six and nine -- to the surprise of nobody who knows him.
"Scott is a good man," says Chip Roame, principal of Tiburon (Calif.) Strategic Advisors. "He and his wife have long supported kids in need, and when some kids needed a home, the Hansons opened theirs. With two kids off to college, they made a kid-centric decision in adopting two more little ones."
When Hanson recently contemplated the relative cruise control that his Sacramento, Calif.-based RIA rolls along on, with $2.4 billion of managed assets, he bridled against its sideways drift of annual 6% growth.
Insert stress
"At this rate, we weren't going to get to $10 billion in my lifetime," he says. "I've been half-retired. I feel like I need a new challenge." See: After guides say no to RIA adventurers' proposal to scale Mount Shasta, ankles snapped, teams faded and only a few saw the summit.
Perhaps he was listening to Jack Groppel, co-founder of the Johnson & Johnson Human Performance Institute, who told the New York Times this week.
"You have to invite stress into your life. A human being needs stress; the body and the mind want stress."
Hanson's answer to the challenge was to sell 70% of his firm to Parthenon Capital Partners of Boston and San Francisco then dive into the task of making it into a national RIA. Hanson McClain currently has about 70 employees that includes about 20 advisors, mostly based in Sacramento, Calif., but with a few in the Bay Area and in Denver, Colo.
Parthenon is a private equity firm best known in the RIA business for having sold Blucora in 2015 for whopping $580 million after buying it in 2011 as a corporate scrap of Wells Fargo for an undisclosed price. See: Dissecting Blucora's giant act of financial engineering -- adding a broker-dealer to a software roll-up.
For its part, Parthenon has an appetite to tackle the wealth management business as a national RIA -- and Hanson McClain is the nucleus it sought.
Late to the party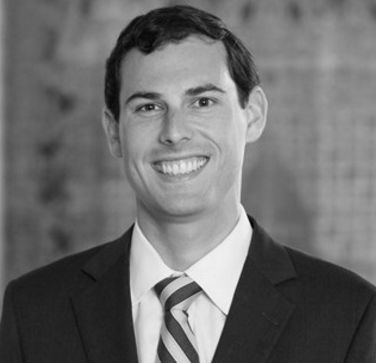 "Our partnership with Scott and Pat represents the culmination of a longstanding Parthenon effort in the wealth management and RIA space," said Anthony Orazio, a vice president at Parthenon, in a prepared statement.
Though terms of the deal were not disclosed, Hanson says that Parthenon paid essentially a market price for what a firm his size commands in the marketplace. Experts say RIAs sell in the ballpark of seven times EBITDA. [An earlier version of this article said 7X revenues]
Still, in terms of starting a national RIA, Hanson McClain is late to the party by some standards. Firms like Edelman Financial, Creative Planning Advisor Services, The Mutual Fund Store (now Financial Engines) United Capital Financial Advisers, Personal Capital and Fisher Investments are all way ahead of it in terms of assets and national footprint -- both on the digital and bricks-and-mortar fronts. See: Power Player: Peter Mallouk hired 100 advisors in the past year to sop up referrals and fill 12 new brick-and-mortar branches
But Roame says that Hanson has plenty of national experience from past ventures.
Built and sold
"He built and sold a reverse mortgage firm called Liberty two years after founding for $50 million," Roame says. "He considered many next steps for Hanson McClain before settling on the nationwide growth strategy. In 2013, the firm had a successful network offering for many years."
It was a precursor to a Hanson McClain national 401(k) business.
Parthenon appreciated not only Hanson McClain's success but its juxtaposition to the giant and underserved mas- affluent market. It is a company that has centralized investing into what amounts to its own TAMP and it has the marketing machinery to take the business development challenges off the back of its advisors.
The firm has also graduated from Schwab PortfolioCenter software to Envestnet Inc.-owned Tamarac. RIABiz originally reported that it chose Orion software but that implementation never went through. See: Orion wins another RIA with $1 billion-plus in AUM.
National potential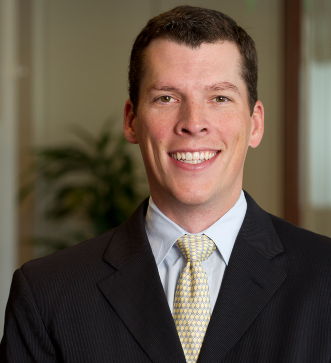 "Shortly after signing with us, his firm told us that in spite of a great implementation with us, their wanted to move a different direction and incorporate Envestnet's managers into their portfolios," says Eric Clarke, president of Orion Advisor Services. "It's been a while but we parted on good terms."
But when Hanson physically handed his phone to Andrew Dodson, a Parthenon vice president standing in his office, the private equity specialist emphasized that he doubts existing national RIAs have cracked the service code like Hanson McClain. Dodson is a former Bain consultant and Enron financial analyst.
"They have an unbelievable level of customer service," he says. "It's the highest net promoter scores I've ever seen at any company." Net promoter scores essentially measure the willingness of customers to recommend a firm they use. See: First Republic pays $20 minimum wage in an act of altruistic self-interest
"Providing fantastic service to our clients is our top priority. Over the past 24 years we have helped thousands of clients with their retirement planning needs," says McClain.
Radio waves
Much of those leads come in because of the long-running Hanson McClain talk radio show, which has extended to KGO 810 in the San Francisco market and to a station in the Denver area.
The firm also puts out podcasts, social media and soon will promote promotional videos Advisor2Advisor. Hanson says he gets ROI from all his social media that he invests in.
The advantage of producing all the leads centrally is that let advisors focus on good service. "They don't have to join the Rotary Club or go to cocktail parties," he says.
But will Hanson still be motivated as a minority partner in his own firm. He says it just frees him up to be more aggressive because he's not worried about downside as much.
Roame says in mock exasperation that Hanson has a way of being good in all endeavors.
"He's also a great athlete and can beat me in a run, hike, road bike, or mountain bike ride!"
Busted bike frame
Just about the only thing Hanson is bad at is kicking back and spending his winnings. When he sold his reverse mortgage company to Genworth for $50 million in 2007, he only celebrated by buying the best Trek bicycle on the market and emblazoning "The Genworth" on the bike. See: Why a $1 billion-plus RIA attended Dan Seivert's two-day M&A conference despite having no intention of buying or selling
When asked about that bike in 2017, its state of being seemed symbolic. The bike's derailleur went between the spokes during locomotion and in the combustion, the wheels were not only ripped to shreds but the frame of The Genworth broke.
An omen?
Clearly it's time for another massive liquidity event to permit a bike purchase. Maybe Hanson can call that new bicycle "The Schwab" or "The Ameriprise."
---
---
Mentioned in this article:
Allworth Financial
Mergers and Acquisition Firm, RIA Serving Other RIAs, Advisory Firm
Top Executive: Scott Hanson and Pat McClain
---
---
---