Greg Fink: We went through a process at Fidelity to make sure Triad and parent owner [Ladenburg Thalmann] was OK with us breaking away.
Brooke's Note: The RIA model is so powerful that sometimes it seems to make all things possible -- like taking all the parts you liked from your old life to your new life and leaving the parts you disliked behind. And if you like none of the above, you start your own RIA and broker-dealer. This all-Atlanta story is typical of many breakaways we see day in and day out but what caught our attention was that the breakaway team is getting sued by Triad and that it is poaching its Fidelity guy -- pretty much with Fidelity's blessing. But again, costs of the friction of leaving a brokerage model for a more fiduciary model are nominal because of the payoff on the other side. The ACG guys are ready to accelerate their breakaway mode and appeal to more sophisticated investors by using more alternative investments.
With both guns blazing, an Atlanta advisory practice that manages $1.8 billion broke away from its broker-dealer, started its own IBD then made its key RIA custody contact at Fidelity Investments into its new CEO as it took on three new RIA custodians.
ACG Wealth Inc. left Triad Advisors to join -- or more like form -- Arkadios Capital, the Atlanta broker-dealer led by ACG founding partner David Millican. See: How a $1 billion Atlanta RIA is getting fellow RIAs to funnel it their small-ticket clients.
The aggressive moves are all in the good name of an ambitious growth plan. The bad news is that Triad sued ACG for its actions. Fidelity Clearing & Custody Solutions remains a custodian along with Schwab Advisor Services, TD Ameritrade and National Financial Services.
Greg Fink, formerly an RIA specialist at Boston-based Fidelity Investments -- and earlier a professional cyclist -- had been a consultant to ACG for seven years. He is now its CEO
Fidelity is taking Fink's departure in stride.
"We have a number of Fidelity relationship managers who have gone on to work at a client firm," writes spokesman Erica Birke in an email. "Greg is a talented professional, and we wish him well." See: Scott Dell'Orfano lands at a $1.4 billion RIA with plans to deal its way to $10 billion.
Phantom of the stock
Jody Young, Jeff Shaver and David Millican are equal partners, and "Greg will have a piece of the action going forward," says Young. "Certainly he will have some upside based on the upside of the firm from where we are and going forward, some phantom stock." See: How number-crunching millennials launched an RIA and where a 72 year-old RIA comes in.
The firm has doubled its assets under management in the past five years, from $765 million in March 2012 to more than $1.8 billion currently, according to its latest Form ADV, filed June 27, which puts the firm's overseen assets at more than $1.3 billion. The other $500 million of commission-based assets were at Triad Advisors until May. The move was made to facilitate greater investments in alternative assets.
ACG does not disclose revenues but Fink, who also assumes the title of president, aims to double them in the next five years, which presumes about 15% annual compounded growth.
Triad troubles
But first there is a legal matter to be dealt with. ACG is being sued by Triad Advisors Inc, a hybrid RIA/broker-dealer. Triad had done business with ACG since Triad opened in 2009.
ACG Wealth moved to Arkadios Capital on June 6 when it started Arkadios Capital. ACG was the largest RIA using Norcross, Ga.-based Triad, which claims the three ACG founders were supposed to stay at the firm for five years after their promissory note was paid off, which happened in May 2016. See: How Royal Alliance won a big-time RIA after a string of losses.
A dispute also erupted in 2015 between ACG and Triad over the hedge fund ACG formed. ACG says Triad first okayed the hedge fund, then reneged. ACG has an arbitration suit pending against Triad. It denies disregarding any restrictive covenants.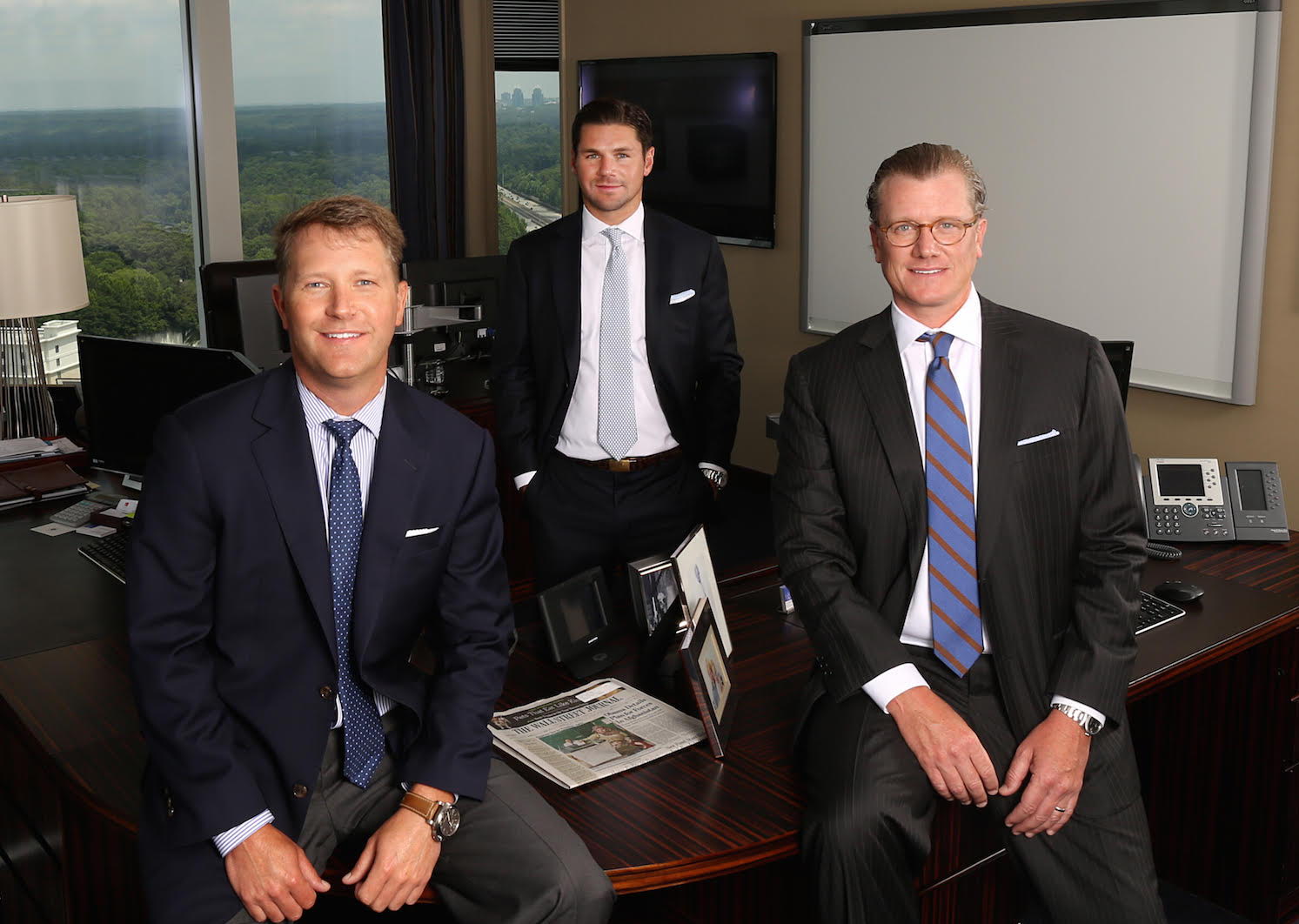 Fink says ACG's legal troubles gave him no pause about joining ACG.
Cherry harvest
"Before Arkadios could open its doors we went through a process at Fidelity to make sure Triad and parent owner (Ladenburg Thalmann & Co. Inc. of New York) was OK with us breaking away," says Fink. "I believe it's a way of Triad saying 'don't go cherry-picking our reps.' We're not in the business of cherry picking reps." See: Securities America's RIA/roll-up launch gains ground by pushing back against its parent IBD and poaching an RIA that left it at the altar.
Young says he is reluctant to try to read Triad's mind here, saying, "I don't think Triad even has anything to do with it. They were fine with us leaving but then I think word came down from mother ship Ladenburg that that was not acceptable and that's when everything started."
Young says the loan from Triad was paid back with interest, and while he says they did sign an agreement to stay for the five years, when they asked about it they were assured it would not be enforced. See: HighTower Advisors shows its breadth of appeal by nabbing a 25-year RIA veteran with Moss Adams DNA.
"Maybe they fell down in the shower and got up and thought they were Merrill Lynch or UBS," says Young. "We were independent contractors. To try to make us stay and clear trades through their broker-dealer for five years was silly."
Division of labor -- four ways
In order to minimize possible conflicts, silly or otherwise, the partners will take charge of different units. Millican will continue as head of ACG and Arkadios, Shaver will lead the Private Wealth Group and Young will manage acquisitions. Greg Silberman is chief investment officer and will run the OGAo Fund, the firm's hedge fund.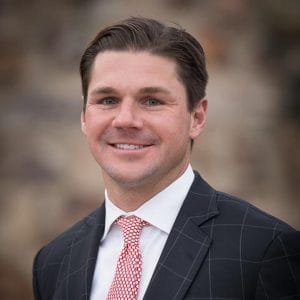 ACG's ADV 2 brochure acknowledges possible conflicts of interest between ACG and Arkadios, and between ACG and the hedge fund. Fink is listed on his LinkedIn page as a hedge fund specialist and belongs to a number of hedge fund associations. But Young says this knowledge of hedge funds was not a factor in his hiring. See: How the SEC is poised to hand RIAs the keys to the $1.3 trillion private placement market -- largely at the expense of stockbrokers.
"I would say absolutely zero," Young says, downplaying the possibility of any conflicts of interest. "When we put money in the hedge fund it comes out of the RIA, it's not affiliated with the RIA at all. The hedge fund is not on the broker-dealer platform either. It's not like we're fee-ing on those assets and then putting them into the hedge fund and fee-ing on them also. But on the ADV you have to list everything and anything."
Fink says he sees it as his mission to "keep clear lines of delineation" between the businesses to avoid any conflicts of interest. "There can be a lot of blurring of lines … how does a firm that is doing a lot of different things not stray from the path and make sure it is facing off to the correct marketplaces and clientele?" See: See: How being a $19-billion family office roll-up owned by a bank finally caught up with GenSpring.
Deal requirements
ACG has grown through acquisitions, making 14 deals since 2004, two years after its founding as Atlanta Capital Group with $80 million AUM (the name change to ACG came last May). Young says five of those deals came in the past five years, and four more are in the pipeline.
Fink adds that a potential deal comes across his desk just about every day, but the firm has strict guidelines for what it will consider.
"Over $150 million in assets, fee-only, and strategically located in the Southeast for the most part," he says.
Besides Atlanta, ACG has offices in Houston, a small satellite office in New York, and offices in Raleigh, N.C. and one on the Georgia coast.
Fink logged 17 years with Fidelity in two time periods -- six years before coming to ACG, when he worked with ACG Fidelity's vice president of relationship management in the Southeast and 11 years before that, separated by stints at Northern Trust and Banc of America Securities.
Before that Fink was a professional cyclist based out of Florence, Italy.
---
---
Mentioned in this article:
---
---
---
Stephen Winks
These are exemplary advisors with great promise who 20 years ago would be the pride of major Wall Street firms. Today exhibit the leadership values essential for the emergence professional standing in advisory services not possible in a brokerage format. SCW