Alex Benke: The majority of clients are in auto-mode.

Brooke's Note: Most of us hear the words "human financial advice" and it brings to mind dizzyingly high payrolls. But what if that presumption isn't entirely right? It would be ironic if a robo-advisor helped reinvent the way human advice is dispensed -- on an as-needed basis in chats where the clients don't inconvenience the advisor and vice-versa. You could argue that chat advice isn't gold standard advice. True enough, but it might seem pretty platinum for people who signed up to get robo-asset allocation and ended up getting much more.
With just 12 licensed financial advisors, Betterment is rolling out fiduciary financial advice to most of its 280,000 customers without raising its price.
The New York-based robo-advisor, which manages $9.7 billion of assets and has a dozen certified financial planners on staff, will deliver the advice exclusively by means of the messaging feature on its mobile app. Customers can expect an answer within 24 hours with allowances for the advisors' 40-to-50 hour week.
The move brings Betterment a step closer to the 24/7 virtual advice office model envisioned by McKinsey & Co. as the future of the industry. See: McKinsey: Robo-advisors have a cloudy future but 'virtual advice' delivered by 24-hour super-centers with experts and algorithms will win the day.
The announcement of the launch from beta comes today and a few days after the company announced it had raised yet another $70 million, again led by Swedish company Kinnevik AB. But the two events are not directly related, as the addition of chat-based advice is not expected to increase overhead operating costs much, according to Betterment spokesman Joe Ziemer.
Previously, the 12 advisors on staff were aboard to help "Premium" and "Plus" clients who paid extra for the added service. Betterment CEO Jon Stein, a CFA, is also licensed to give fiduciary advice and does so on occasion, largely as a means of learning about investor "pain points" firsthand, Ziemer adds. Stein is not a CFP. Betterment has 280,000 clients, according to Ziemer. The firm's ADV, dated this month, lists 208,900 clients.
No more 'Plus'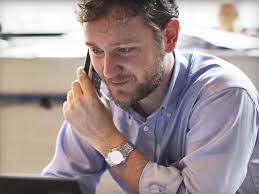 As part of its rollout of this new messaging feature, Betterment announced that it is doing away with its "Plus" advice program, which charged 40 basis points but allowed an annual phone call with a human.
Betterment's RIA clients will not have access to the chat advice but a version of the chat technology may be provided to RIAs in the future, says Alex Benke, vice president of financial advice and investing at Betterment, who is overseeing the launch.
The three-tier system is giving way to a more streamlined two-tier set-up, Benke adds.
"It was too complicated. Now one is digital. One is premium." See: Rekindling old feud, Michael Kitces blasts Betterment, if civilly, for stealth price hike and other shortcomings.
HAL in the wings
Betterment clients will be "chatting" with human advisors but Betterment is launching the program with an eye toward transitioning to artificial intelligence.
But AI is still too early in its development for that move to be imminent.
"AI is not to the level of response we want right now," says Benke. See: After Betterment's $100 million VC raise makes 25 newspapers, Wealthfront unveils 3.0 on blog and Twitter.
Though Betterment clients could always speak to support staff for technical questions, occasionally they posed advice-related questions that went unanswered.
Auto-mode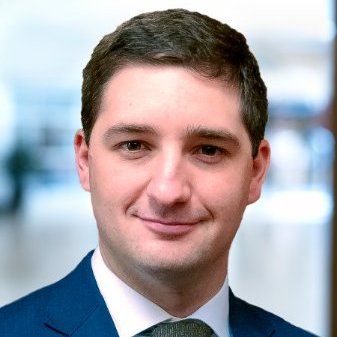 Betterment says there's little fear of the 12 advisors being overwhelmed with queries from more than 200,000 clients because most questions are asked by the newest clients.
"The majority of clients are in auto-mode," Benke says. See: Consumer Reports names Betterment in top five for customer service with USAA, Schwab, Vanguard and T. Rowe Price.
The structure of the program allows advisors to efficiently allocate their time in order to answer more questions. But Benke insists that it's also more efficient for the investor who can ask the question then check back for the answer at their own convenience.
Expect more firms to tinker with their admixtures of automated and human advice -- now that preferences of human investors become more apparent, says Cheryl Nash, president, investment services, at Fiserv.
"Consumer expectations are helping to shape how investment advice is delivered, and the mix of digital and human interaction is something we will continue to see more of across the industry," she writes in an email. "Firms will need to identify what services their clients value the most and are willing to pay for, and determine how they provide those services; whether digitally, via human interactions or both. I don't see a future for pure robo advisors that don't add the human element to the mix."
Prior to joining Betterment in 2012, Benke worked at J.P. Morgan Chase for 10 years in credit markets and risk technology. He is a CFP with a degree in operations research engineering from Cornell University.
Money comes a-calling
Betterment says that the $70 million it recently received came out of the blue.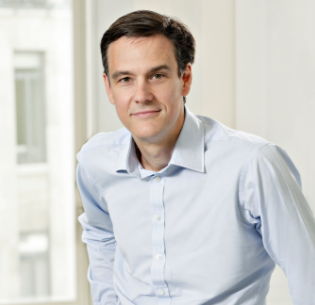 "They actually came to us at the end of June," Ziemer says.
Kinnevik AB, with headquarters in Stockholm, Sweden, came calling after leading the previous "E" round 15 months before. The investment company has a strategy of doubling down on its winners and Betterment had entered the winner's circle as it grew AUM from about $4 billion to about $10 billion during the 15 months since the previous round. See: Betterment raises $100 million a year after a $60-million round, enabling it to step up efforts to win the HNW wallet.
"The follow-on investment into Betterment aligns with our strategy of investing over multiple rounds into high-performing technology enabled companies," writes Chris Bischoff, senior investment director, of Kinnevik, in a release.
"Betterment has continued to impress us with its strong growth, customer-centric focus, cutting-edge technology and talented team."
Kinnevik bought in based on a valuation of $800 million, having bought in at a $700-million valuation the first time around.
---
Related Moves
January 19, 2021 – 6:32 PM
---
December 8, 2020 – 5:27 PM
---
---
Mentioned in this article:
---
---
---