Anthony Scaramucci: I believe that you have to subordinate yourself to the greater good of the team.
Brooke's Note: It took the media exactly one weekend to catch on to what the RIA business and Wall Street have known about Anthony Scaramucci for at least a year.​​​​ Maureen Dowd of the New York Times was particularly -- even alarmingly -- incisive, capturing Scaramucci in two sentences: "A wealthy mini-me Manhattan bro with wolfy smile and slick coif who will say anything and flip any position. A self-promoter extraordinaire and master salesman who doesn't mind pushing a bad product — and probably sees it as more fun." Still, multiple mainstream media sources are still calling Scaramucci an ex-Goldman Sachs hedge fund billionaire. Let's break that down into its component parts. Yes, he was at Goldman Sachs but had little to do with hedge funds there. Yes, he was a stockbroker, but not a gifted one. Scaramucci may be good at selling Donald Trump but he wasn't as strong at selling stocks and bonds and was let go for, sources say, less-than-spectacular production. When he left, he became part of the founding of SkyBridge Capital, which people like to refer to as a hedge fund. That may not be fair to other hedge fund managers. SkyBridge is a manager of hedge fund managers and paid Scaramucci almost $10 million during the first six months of 2017. In other words, it helps hedge fund managers to distribute their products. The irony of hedge funds of funds is that many people consider them the safe way to buy hedge funds because you are buying a diverse basket of these opaque and expensive instruments. That is the friendly way to look at it. But it's also the case that hedge funds of funds take what is opaque to the consumer and make it even more so -- and add a layer of expense into the bargain. And, arguably, Scaramucci may have been subject to purchasing the hedge funds of managers who found favor with him in ways that had little to do with investment prowess. After all, his other big profit center were his SALT hedge fund conferences, which lived and died by sponsorship dollars ponied up by investment firms. You have to wonder whether the DOL rule made that conflict untenable, and whether that led to Scaramucci equating it with the Dred Scott decision and beating a path for the door where he -- a Harvard-trained lawyer -- could push a bad product without worrying about the Labor Department or the SEC.
Anthony Scaramucci, formerly principal of SkyBridge Capital -- but who apparently is still drawing a paycheck -- skyrocketed to prominence in the RIA world when he made what many advisors regarded as the most ludicrous and malicious attack on fiduciary care imaginable when he compared the DOL rule to the infamous 1857 Dred Scott decision.
"The left-leaning Department of Labor has made a decision to discriminate against a class of people who they deem to be adding no value," Scaramucci told InvestmentNews last October, equating the DOL's fiduciary reforms with the Supreme Court's ruling that Dred Scott, an enslaved man, had no right to sue for his freedom.
Now, after a Donald Trump hire deemed so ludicrous that it caused Sean Spicer to resign, Scaramucci is stepping into the biggest communications job in the White House, and by extension in the nation. After Spicer leaves in August, Sarah Huckabee will report to him.
Counterintuitively, Knut Rostad, head of the Institute for the Fiduciary Standard, sees an upside to Scaramucci's elevation.
Right man for the job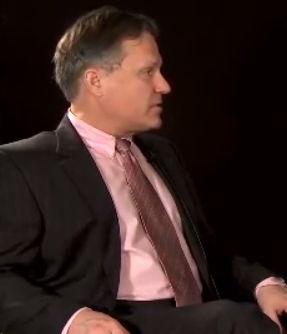 "Two positives. One, while Scaramucci's analogy is awful, his acknowledging his mistake is good. No small point. Two, his candor in openly disdaining what DOL rule is positive. Forget the lobbyist baloney. Scaramucci says what he thinks."
(Scaramucci acknowledged his mistake in an Oct 26, 2016 podcast with Barry Ritholtz. At the end, 37.44, he says about his Dred Scott analogy: "I said something I regret. It was a stupid way to describe [the DOL Rule].")
Jeff Joseph, publisher, Modern Trader magazine, says he has come to respect Scaramucci.
"I have met, spoken with and interviewed Mr Scaramucci on several occasions as chief content officer and publisher of Modern Trader magazine.

"I am not the least surprised by the appointment of Anthony Scaramucci as White House communications director. To the contrary, I am surprised it took the WH this long," he says. "Like all of us I have seen Scaramucci handle his cable news appearances with friendly (FOX) and enemy (MSNBC & CNN) fire with equal calm and respect for those who disagree. You saw the same on his debut press conference and the Sunday news shows that followed.
He is an extraordinary communicator and can likely help the administration find its footing where social moderates and progressives intersect with fiscal conservatives."
To be sure, becoming the messaging architect for a U.S. president who shows little interest in taking advice from messaging experts and is hounded relentlessly by journalists, lawyers, lawmakers and special investigators alike has a certain satisfying, if perverse, symmetry. See: Alexander Acosta's DOL rule letter to WSJ contains double message and one long-term objective: 'Gut' it.
Trump world
Jason Lahita, president and co-founder of PR firm FiComm Partners LLC sees a certain logic to the move as well.
"While Scaramucci would be ill-suited to being a real 'communications director' as the role is traditionally defined, he fits well into Trump's world, where the job description is: 'Attack! Fake news must perish! The administration can do no wrong!' He will flourish in this role, under his new boss."
Scaramucci gains the position after reportedly getting to the brink White House employment on more than one occasion. The first time was particularly embarrassing because he told everyone -- including reporters and his parents -- that he had a job in the bag. See: Anthony Scaramucci admits Trump hire 'didn't materialize' amid 'rambling' series of confessions at SALT conference, press reports say
One particularly agonizing moment occurred when he told Reuters during May's SALT conference that his parents -- particularly his mother who is fighting cancer -- was disinvited from his swearing-in ceremony after the appointment was scuttled. Addressing the conference, which he once owned as part of SkyBridge, he promised he had not given up hope.
'Your back, always'
That may have have boosted Scaramucci's standing with Trump by offering the one quality he values over all others -- loyalty.
Despite being snubbed, Scaramucci recently tweeted out his unrestrained support for Donald Trump Jr. when it was revealed the president's eldest son had met with Russians in order to get dirt on then presidential candidate Hillary Clinton. Scaramucci's tweet said: "Proud to call him a friend. @DonaldJTrumpJr The truth is crystal clear. Will have your back always."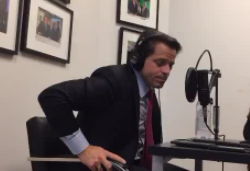 Scaramucci declined to say which truth is clear.
Also unclear are the details of Scaramucci's career. Nobody doubts that he went to Tufts as an undergrad or that he graduated from Harvard Law School. It has been rumored that Scaramucci was fired twice by Goldman Sachs where he was a stockbroker.
In a New York Times article in May, Jeffrey Gerson, a managing director of wealth management at Morgan Stanley, who was among the 1,900 attendees at the SALT conference who paid as much as $10,000 to hear speakers including former Fed chairman Ben Bernanke and hedge fund superstars Bill Ackman and Daniel Loeb, made these prophetic comments:
"I've known Anthony Scaramucci for a long time, and I know you'd a fool to bet against him," he told the Times. "Most people would have given up on Wall Street after being fired from a firm like Goldman Sachs, but not Anthony. He pulled himself up by his bootstraps and basically said, 'I'll be the one who decides if I'm successful or not.'" See: What exactly to make of Morgan Stanley poaching robo-talent Naureen Hassan from Schwab on the heels of Greg Fleming's departure.
'Some level of truth'
At his inaugural briefing today, Scaramucci said. "I'm a super-optimistic guy. I think the president of the United States is going to have a phenomenal relationship with the press."
Asked whether he believe Trump's claim that 3 million fraudulent votes were cast in last year's presidential election, Scaramucci said that if it came from Trump that there is "some level of truth."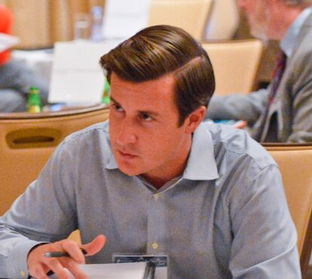 By way of elaboration, he added: "I'm a team player...I believe that you have to subordinate yourself to the greater good of the team."
Lahita says in an email that individuals in the PR industry bear some responsibility for who they choose to represent.
"I actually had a former senior manager at a previous agency ask what he felt was a rhetorical question of me, when I questioned if a client deserved our help: 'they all deserve representation, don't they?' The answer is NO! The law does not require PR people to represent anyone with a checkbook." See: Opinion: How Goldman Sachs exposed its jaw to a massive PR blow from The New York Times' op-ed page.
A matter of nuance
But it was Trump's team -- led by Spicer, Steve Bannon and Reince Priebus -- who barred Scaramucci from crashing the party until today, according to multiple news reports. Washington reporters say Priebus takes exception -- among other things -- to a "crude nickname" Scaramucci assigned him.
Teammate or not, Priebus is likely stay with promoting his pet cause of letting Wall Street be Wall Street, Lahita says.
"Scaramucci has long indicated the DOL rule was going to perish under his administration. He will no doubt push that agenda while he has this access to Trump."

Joseph says that Scaramucci comes at the DOL rule from a position of skepticism --not a desire to reduce fiduciary care in the business.
"As to his position on the DOL rule, there are many of us in the industry who understand his perspective," he says. "In the same manner that you can believe in the science behind the imminent dangers of climate change, yet still be against the Paris agreement (because it WAS a bad deal)," he says.
"There are those of us who believe in the fiduciary standard but oppose the Rule as the most effective and market and consumer-friendly means of achieving greater investor protections. Those who approach this issue as political partisans, fail to respect the nuance of such distinctions." See: How Trump's backtrack on DOL rule burned his most ardent anti-rule supporters and the opening Elizabeth Warren is exploiting.
Late-breaking reports
Still, The New York Times and the Washington Post stand by previous reports that sticking point was Scaramucci's sale of his interest in his fund of hedge funds company, SkyBridge Capital, to a company close to China's communist leaders. See: As dust settles on Scaramucci story, a different picture of DOL rule nemesis takes shape: A ladder-climber who slipped on the top rung
Media reports cast doubt on whether Scaramucci has always been a Trump devotee. He apologized for anti-Trump remarks made in 2015 and there are rumors of political contributions to Democrats. -- and even love of Obama and Hillary Clinton have surfaced since his hiring.
---
Related Moves
September 16, 2020 – 6:00 PM
---
---
Mentioned in this article:
FiComm Partners
Marketing & Public Relations
Top Executive: Megan Carpenter, CEO
---
---
---
Steve Sanduski
You might like my podcast interview with Scaramucci just a few days before last year's election. He made some prophetic predictions about the election, Trump, and the DOL Rule. <a href="http://www.belayadvisor.com/anthony-scaramucci/" rel="nofollow">http://www.belayadvisor.com/anthony-scaramucci/</a>
Jeff Spears
The similarities between the Trump administration and Goldman are scary. You need to tow the company line to survive at either. Wonder if there is in any Goldman collusion in the DOL position? Worth investigating...Mueller!
Jeff Bischoff
Fascinating article. That preliminary press conference was the most bizarre and surreal display of .....I better not say.