Bill Capuzzi: InvestCloud is similar to Envestnet and we want to be agnostic and provide our advisors choice. It really is about providing advisors with choices they want on the front end.
Brooke's Note: Like "plastics" in The Graduate, I have been hearing about InvestCloud for quite a while. But we have held off writing about the company for a couple reasons. For one, what it does is hard to grasp. It's trying to do so much. And it does different things for different firms. You'd expect that from decades-old Envestnet but much less so from a start-up. It's also the case that InvestCloud exists in that sunless backroom where Envestnet lives. To us laypeople, it all looks like a bunch of wires and silicon wafers. For an assignment editor, even one alive and alert to these kinds of companies, it is very hard to establish a clear news hook. But here we are in the dead of summer and think we have half a hook and a growing critical mass of announcements from this promising, it seems, seven-year-old company.
InvestCloud Inc., which has enabled Europe's largest robo, Nutmeg, to recently launch new financial products and has also helped J.P. Morgan Chase & Co. to up its digital game, has formed a partnership with Apex Clearing Corp.
Dallas-based Apex, which to date has been the quiet custodian of the popular robos, is aiming to give advisors another option for robo services. See: With robo-advisors on the rise, robo custodian Apex is rising with them, a diamond mined from the rubble of the Penson Worldwide debacle.
In expanding its digital play, Apex is building on its success as the custodian for firms like Betterment, Wealthfront Inc. and Robinhood. But the standalone robo-advisor market is narrowing, and Apex sees its chance to go after more traditional advisors that want to offer their own robo services. See: Wealthfront nixes Apex Clearing and explains it as step in ridding 'semi-manual processes and disjointed systems.
Enter InvestCloud. The Los Angeles-based firm raised $45 million in funding in 2015 from FTV Capital. It's built technology platforms uniting multiple apps on a single dashboard. Unlike its competitors, which typically focus on niches such as performance reporting, accounting, billing or aggregation, InvestCloud aims to tackle it all. The firm touts hundreds of apps it says can help advisors in all of those areas.
Apps instead of spreadsheets
Chairman and CEO John Wise founded InvestCloud in 2010. Wise has reportedly said his firm makes use of "programs writing programs" to develop software without having to write loads of new code. It means advisors choose from apps on a cloud-based program to create their own client portals, picking and choosing the ones they want, including CRM, reporting tools or robo tools. See: Addepar deal may salve big, lingering pain point for RIAs who use alternative investments.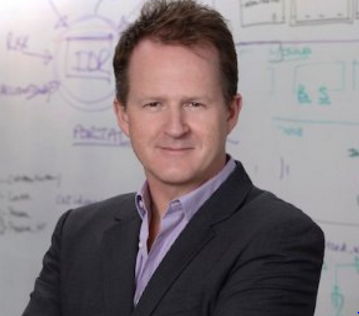 Using apps instead of spreadsheets makes the firm more adaptable, says Mark Trousdale, chief marketing officer with InvestCloud.
InvestCloud now administers more than $1.7 trillion in assets for 700 asset managers and advisors. Since it was founded, InvestCloud has raised a total of $54.1 million.
The partnership isn't exclusive for either party. Any RIA can work with InvestCloud whether they custody with Apex or not. Partnering with Apex, however, they will receive a more customized platform catered to RIAs.
"What we're offering is a platform that will appeal to the RIA market," Trousdale says. "What's different with the new Apex partnership is that clearing and custody clients of Apex can get a personalized digital platform with integrated, API-enabled custody and clearing services, directly from Apex." See: Apex Clearing adds Ron Fiske to its Pershing mafia as it plays bigger for emerging asset class -- RIA digital.
Trousdale points out that InvestCloud has experience with heavy-hitters in the robo arena. Europe's largest robo, London-based Nutmeg Saving and Investment Ltd., outsourced several services until two years ago, when it reached a deal with InvestCloud. InvestCloud's Emerald product, an API, now handles back-office integrations including settlement, portfolio management, order processing, compliance, and other aspects for Nutmeg. See: With algorithms and awkward questions, an ex-PIMCO 32-year-old crashes the RIA business.
InvestCloud executives hope to use the same approach with RIAs who hold assets with Apex. Trousdale says the costs vary depending on the customized digital or robo package the advisor is seeking.
Last year, J.P. Morgan Chase took an equity stake in InvestCloud, but would not disclose the amount. The Wall Street investment services firm also hired InvestCloud to help it with online investing, including dashboards, mobile functions, and account opening, according to a J.P. Morgan press release issued at the time of the announcement. See: As Goldman Sachs' badly kept secret about branding an advice robot leaks out, Goldman-watchers see contours of Lloyd Blankfein's grand if 'scattergun' virtual advice strategy take shape.
"InvestCloud is an impressive company with a track record of driving innovation for its institutional clients," said Jamie Dimon, CEO of JPMorgan Chase in the release.
InvestCloud CEO Wise has a history of working with the big firms of Wall Street from his former firm, Netik, which he co-founded and which was eventually sold to Bank of New York. One of its customers was Advent Software, according to a 2003 release.
'Promising start'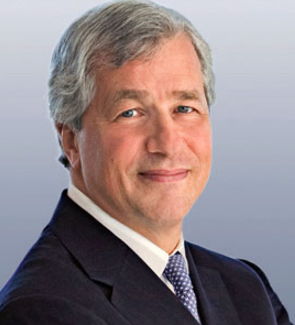 Given InvestCloud and Apex's joint interests in RIAs and robo efforts, this deal makes a lot of sense, says Doug Fritz, founder of F2 Strategy in Tiburon, Calif.
"From InvestCloud's perspective, it continues to expand their offering to the point where they start to look like a competitive platform player themselves, offering more and more to their wealth clients beyond the traditional digital client online/mobile experience."
While the Apex brand is still fairly new to the industry, its former incarnation, Penson Worldwide, still casts a shadow based on its epic 2011 debacle. It disclosed it held millions of dollars worth of potentially illiquid bonds issued by a horse-racing track operator tied to one of its directors.
In summer 2012, the firm began rapidly selling off assets. Chicago-based investment firm Peak6 Investments LLC snapped up most of those assets, including its clearing house/broker-dealer unit, which it christened Apex. Penson filed for bankruptcy in 2013. See: How a Schwab cast-off became a niche custodian for RIAs who like to trade options.
"Apex, having gone through some growing pains in the past appears eager to compete higher in the marketplace beyond the robo-advisor firms," says Fritz.
"Not clear how or if they'll be able to compete with the big four custody platforms in the long-term, but it's a promising start. As they continue to innovate, partner and market their tools, they'll establish a competitive advisor desktop. From the ground up, they're built for integration and the modern/mobile world. If they stay competitive in function and cost, more RIAs and midsize wealth firms may find their way to Apex over time."
Digitalize this
Apex currently partners with Envestnet Inc. of Chicago and Trizic of San Rafael, Calif. to provide advisors with robo software. The idea is give them a choice of tools, says Bill Capuzzi, CEO of Apex. See: After VC personally supplants CEO, Trizic raises $3.3 million, signs online octopus and begins to shed perception that it squandered a lead.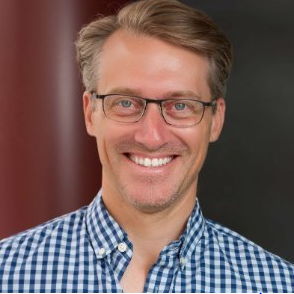 "The sole focus of Apex is to provide B-to-B excellent digital wealth solutions to the advisor space. Our focus is making our custodial tool set super and very brand-digital. We want everything digital from account-offering to settlements and other tools," Capuzzi says.
Capuzzi sees similarities between Envestnet and InvestCloud but wants to offer more than one option to advisors.
"InvestCloud is similar to Envestnet and we want to be agnostic and provide our advisors choice. It really is about providing advisors with choices they want on the front end."
Trousdale says his firm is impressed with Apex. "Apex is known as a forward-thinking clearing house and custodian serving fintech firms like Betterment and Robinhood and they've combined technology with services which is smart," he says.
---
Related Moves
---
February 26, 2021 – 10:53 PM
---
October 1, 2019 – 1:06 AM
---
---
---