As the 'finance Snapchat,' Stash rakes in another $40 million of VC funding as it onboards at rate of 1,000 new 'HENRY' investors every business day
Less than two years old, the New York-based startup raised $25 million in December and is part of a 'Robo II' movement that continues to crush 'Robo I' in terms of truly connecting with the masses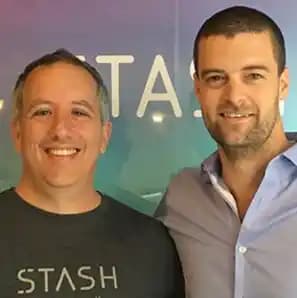 Brandon Krieg and Ed Robinson were a couple of trader dudes who noticed even colleagues in their business didn't invest.
---
---
Mentioned in this article:
Wealthfront
Portfolio Management System
Top Executive: Andy Rachleff
---
---
---
Brian Murphy
Good luck with all that. I suspect that many of these apps will never monetize as they're selling to a target audience that likely have little discretionary income. I hope I'm proven wrong, but suspect I won't be.