Brandon Krieg and Ed Robinson were a couple of trader dudes who noticed even colleagues in their business didn't invest.
Brooke's Note: Hovering right beneath the surface of excitement regarding robo-advisors is that childlike fascination with the idea that one of these algorithmic RIAs could suddenly become the next Facebook or Amazon for wealth management. Though most people never gave up on robos, humbling business realities have made virtually all of them quite obviously unable to achieve that sort of mighty destiny. Yet, just as the first wave of robos seized on perceived weaknesses in the legacy retail financial world, a new world of startups is determined to learn from first-gen B2C robo misapprehensions of the millennial mass market. In short, Robo II is going all-in going to where millennials live -- a micro-finance, mobile device and child-proof simple world. Our analysts aren't totally buying the idea that this story has a happy ending. See: As Acorns grapples with monetizing 1.1 million micro-accounts, the laid-back LA robo-advisor brings Wealthfront's former chief exec onto its board. But venture capitalists clearly like what they see of Stash and Acorns, perhaps they, too, are channeling their inner millennials by living for what works today and answering tomorrow's hard questions tomorrow.
Stash is raking in VC cash and investors -- like the Snapchat it gets compared to -- and is setting the stage for a Robo II movement with its full-on millennial strategy.
Not even two years old, the New York-based -- The Flatiron District, to be exact -- robo accepted a $40-million round of funding led by Coatue Management LLC in New York and existing investors Breyer Capital, Goodwater Capital, and Valar Ventures Management LLC, which helped put up $25 million in December.
Stash, with co-founders Brandon Krieg as CEO and Ed Robinson as president, has raised a total of $78.75 million in funding since its October 2015 founding, no doubt on the strength of attracting 850,000 customers. The out-of-the-blue success has analysts drawing comparisons with firms like What's App, SnapChat and Instagram that threaten to usurp Facebook. The firm is currently valued at $240 million, according to at least one media report.
"It is interesting how no-minimum app-based based models like Stash, Acorns and others make the first-generation online digital advice firms look old school," writes Will Trout, head of wealth management research for Celent from London, in an email.
"The hip factor could not be higher: a Brooklyn-based, no-minimum, jargon-free way to
invest on the go. With a one word, one syllable name that describes in an intuitive way how the firm actually helps you."
Pop-quizzes and polysyllables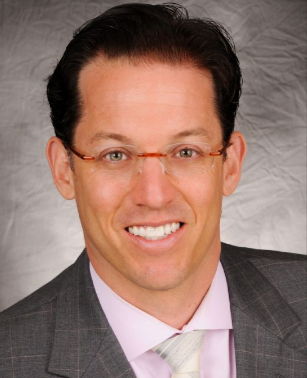 Compare that to its polysyllabic forbears. Betterment of New York raised more than $200 million and serves 250,000 customers with a combined $9.5 billion. See: After putting big chips on DOL fiduciary rule, Betterment hosts funereal event to mark the April 10 Go Day That Wasn't. Wealthfront of Redwood City, Calif. raised $130 million of VC money and it manages about $7 billion for 140,000 customers. See: Wealthfront nixes Apex Clearing and explains it as step in ridding 'semi-manual processes and disjointed systems'.
Even though Betterment and Wealthfront strive to offer easy solutions, their models still require investors to take a risk assessment quiz. At Stash, the tools are fun, says Lex Sokolin of Autonomous Research LLP.
Not the new Schwab
This year alone, Stash added over half-million new investors to its platform, with over 25,000 new customers joining every week.
But other analysts don't see Stash as the robo-disrupting next-gen web firm.
"Stash isn't competing with Wealthfront or Schwab," says Davis Janowski, a senior analyst with Forrester Research Inc., who says he'd gotten to know executives during a meeting and was impressed with them.
"They aren't going after the same markets. Sure, they may attract some of the people that might have signed up with Wealthfront or Betterment, etc. but they aren't directly competing. The only way they might compete is if you are a millennial and you end up at NerdWallet, InvestorJunkie, Mr. Money Mustache, and see people asking the question "which is better?" "How do they compare?" "What should I choose?"
But Trout sees Stash as a threat to existing robos.
"Both the incumbents and the first-generation robo-advisors like Wealthfront and Betterment have always feared that a WeChat-type app could go viral and seize the commanding heights of the digital investments landscape," he says. "The fragmented market and regulatory landscape in the U.S. means there is room for more than one comer such as Robin Hood in the DIY brokerage space and Stash may be one of the winners."
Right now, Stash is targeting any and all investors and particularly less sophisticated investors.
A spokeswoman for Stash offered up a fact sheet on her firm, but in the course of two email exchanges declined requests for interviews with executives. "I wish we could coordinate something but they are just swamped right now," writes Joanna Leis, with Ditto PR, based in Brooklyn.
B2C dreams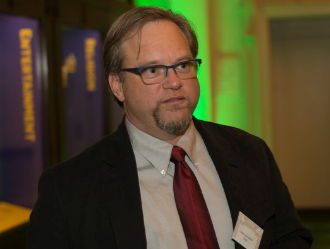 "The folks Stash is going after are just getting their feet wet with the idea of investing and what the basic instruments are and the basic concepts of the market," Janowski says.
True, that. Its average customer is 29 and earns $45,000 per year, the Business INsider artciel says.
Yet the reason first-time investors signed on in droves to Stash may relate more to the firm's discount offers, like $5 credits for signing up, rather than disruptive technology, says Scott Smith, an analyst with Cerulli Associates.
Still, it is worth noting where Stash stands among websites that attract investors in droves, says Terry Hong, web developer for RIABiz.com. "The fact that these guys actually accept real money is, in my opinion, already a big step ahead of the mint.com's that were more or less an accounting "what-if" software."
To be sure Stash, with an average account size of less than $200, will face a day of reckoning when it comes monetizing its book. Competitor Acorns, which raised $62 million in funding, faces a similar conundrum. It has more than 1.5 million customers with assets totaling more than $257 million. See: As Acorns grapples with monetizing 1.1 million micro-accounts, the laid-back LA robo-advisor brings Wealthfront's former chief exec onto its board.
At least one firm that was part of the first wave of robo-advisors -- namely SigFig Wealth Management LLC of San Francisco -- had to give up the idea of becoming a B-to-C robo after having wildly high numbers of investors seemingly in its back pocket. See: Why SigFig is shifting its focus to using banks as middlemen despite having captive consumer audience with $350 billion.
Oh HENRY
To make that leap to a viable business model, Stash will need to build out its services as its investors build wealth -- before they switch to another firm.
"If one assumes that the HENRYs (high income not rich yet) that Stash targets will stay with Stash as it expands its range of services beyond accumulation into the retirement sphere, like Betterment has done. Stash will build an expanded analytics capacity to understand better the needs of its clients and then find ways to further embed itself in their financial lives," Trout says.
But Smith suspects it may be forced into a B2B mindset the way SigFig was.
"I think their real potential is to be scooped up as client acquisition tools by established brands once they prove themselves a bit more," he says. "Firms need a way to engage early outside of 401(k) record keeping. This gives them a shot to engage early and grow with them. Hopefully they can use these relationships to fill advice gap facing 30 year olds as they get married, buy houses and start families." See: LPL unveils BlackRock's FutureAdvisor as its robo partner -- albeit with LPL model portfolios.
Pennies here and there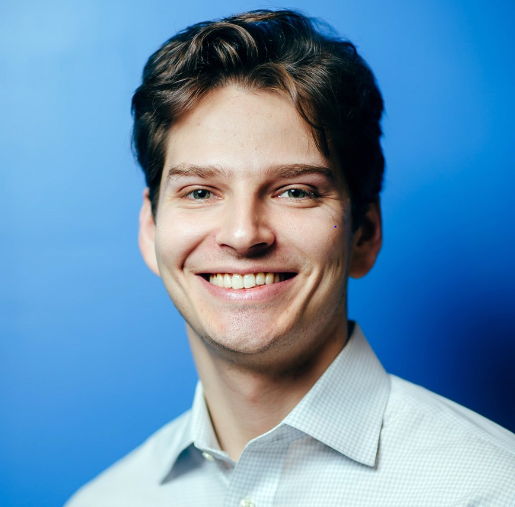 "Stash allows its customers to invest in high-quality funds in a safe and secure way, guided by smart, simple, and effective strategies they'll use for life," the company writes in a press release.
Stash allows individuals to invest in small chunks in a way similar to Acorns', Trout says. With Acorns, investors link their checking accounts and can contribute as little as $5 or can "round-up" a series of investments, which means after a series of credit card transactions. Once the money adds up, the firm will contribute it to the account.
"These first generation robo-advisors are a great fit for the mass-affluent market, which requires sophistication but not a ton of service. This is why you see their branding change one-by-one to feature older, wealthier people on website splash pages," Sokolin says. See: Eaton Vance leads a $40-million investment round in SigFig with an eye toward capturing some of its lightning to spark NextShares.
Robo sweepstakes
Still, Sokolin says keeping investors as customers for the long-haul - something firms like Schwab and Fidelity have done well, is new to these breeds of robo firms. See: With RIAs deliberately not in mind, Fidelity Investments launches Fidelity Go, a robo-advisor with the human touch of Vince Gubitosi.
"There are two key variables in all of this. On the one hand is the cost of customer acquisition. On the other hand is the lifetime value of a customer. The first firm that balances that equation profitably on the margin and at scale will be the future of wealth management."
While Stash may be considered a robo, Janowski says the firm has more nuances and is less "robo" than some of the competitors. "
They have several thematic pre-created portfolios. And depending on how much you are investing you are likely only getting fractional shares of anything with a small investment/account," he says.
Because of this wrinkle, Janowski is convinced that Stash may be attractive to individuals who want a measure of control in their investments rather than just handing to money off.
It's still a wide-open field, and just because technology is disruptive hardly assures that it'll win longer term. Just ask Snapchat -- which had an edge but is now
struggling against Facebook's Instagram
.
---
---
Mentioned in this article:
Wealthfront
Portfolio Management System
Top Executive: Andy Rachleff
---
---
---
Brian Murphy
Good luck with all that. I suspect that many of these apps will never monetize as they're selling to a target audience that likely have little discretionary income. I hope I'm proven wrong, but suspect I won't be.