John Straus: Other broker-dealers are not experienced in dealing with a wealthy complex client.
Brooke's Note: That old Michael Jordan aphorism about how it's not about how you start but how you finish comes to mind here. Not that John Straus had a bad start to his career. He rose high at UBS. But he's been battling for years to finish well by occupying the right spot in the RIA ecosystem. The same could be said for Raymond James, which has a pedigree nonpareil as a regional, semi-national full-service and indie broker-dealer serving the mass-affluent and low-end high net worth market. But Raymond James also wants a real toehold in the RIA and high-up high net worth market. Straus and Ray Jay come together in this deal with hard-won experience and a wrinkle or two in their business model and a "very good contract" that give this launch a shot at piercing the stratosphere.
After flirting with the idea of starting a roll-up for about seven years, a former UBS wealth chief joined forces with Raymond James and signed a deal with Addepar Inc. to position itself as a place where RIAs serving ultrahigh-net-worth clients can prosper.
John Straus spent most of the past five years heading FallLine Strategic Advisors, which he formed in March 2012 with Peter Ruhlin, advising roll-ups on how to roll. See: Former Morgan Stanley and UBS wealth management chief flirts with roll-up model then pivots to management consulting.
But after watching from the sidelines -- consulting with private equity firms, wealth management companies and service providers to the wealth management industry -- he finally saw his opportunity, though it took years for FallLine Securities LLC to come to fruition.
In 2014, Straus says, "we decided to spend 100% of our time focusing on building FallLine Securities and stopped taking new consulting assignments in FallLine Strategic Advisors. The same year we began the process of getting our broker dealer-license for FallLine Securities."
Ducky Darien
The Darien, Conn.-based firm will act as broker-dealer for Requisite Capital Management, founded by Douglas John and Bryn Talkington, which manages about $1 billion from Dallas and Houston.
John was formerly a managing director at UBS Private Wealth Management in New York, part of the group for which Straus was responsible. He advised on approximately $1 billion of client assets. Talkington was a regional director at UBS Asset Management, also based in New York.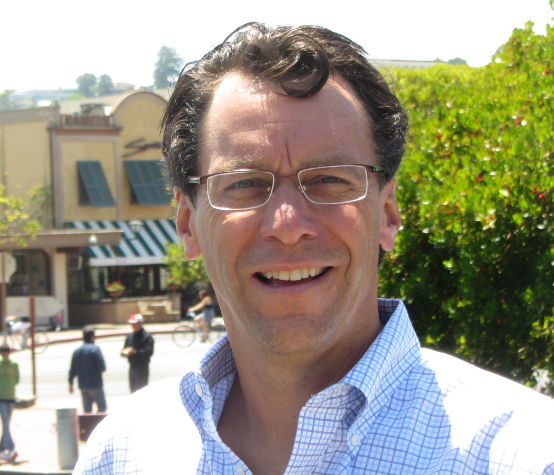 Raymond James has a good track record as a roll-up mainstay. It helped found Steward Partners in November 2013, which has added 64 advisors with nearly $50 million in trailing 12-month production and over $6.8 billion in assets under management. Earlier this year, Steward Partners announced the opening of the firm's ninth and tenth locations, in Clearwater, Fla. and Boston, respectively.
Still, mutual benefit rather than pay-to-participate is the currency in this deal.
"We're not invested in either [FallLine] firm," says Bill Van Law, president of the Investment Advisors Division, RIA channel, at Raymond James. "The attraction is the UHNW client base Doug has. Many of these clients have businesses and get benefits from the investment banking business at Raymond James."
Raymond James' other side bet on bigger game takes the form of breathing life into the old Alex. Brown brand. See: What to make of Raymond James putting 'Alex. Brown' back into business and what to make of the $420 million it's spending to make it happen
What cemented the alliance between FallLine and Ray Jay is what Straus refers to a as a "very good contract in terms of what they charge our clients for their services because of the size of the investment." Straus declined to give specific figures.
Steward was the recipient of tens-of-millions of dollars from Raymond James to help it reel in breakaway advisors. Neither FallLine nor Requisite received any compensation from Raymond James. See: How Ex-Morgan Stanley powers are rolling up ex-colleagues into 'Steward' and how big Raymond James cash fits into the picture.
Open architecture?
But the deal with no cash changing hands keeps the architecture open -- though Straus doubts a client will ever seek to override his decision to put assets at Raymond James.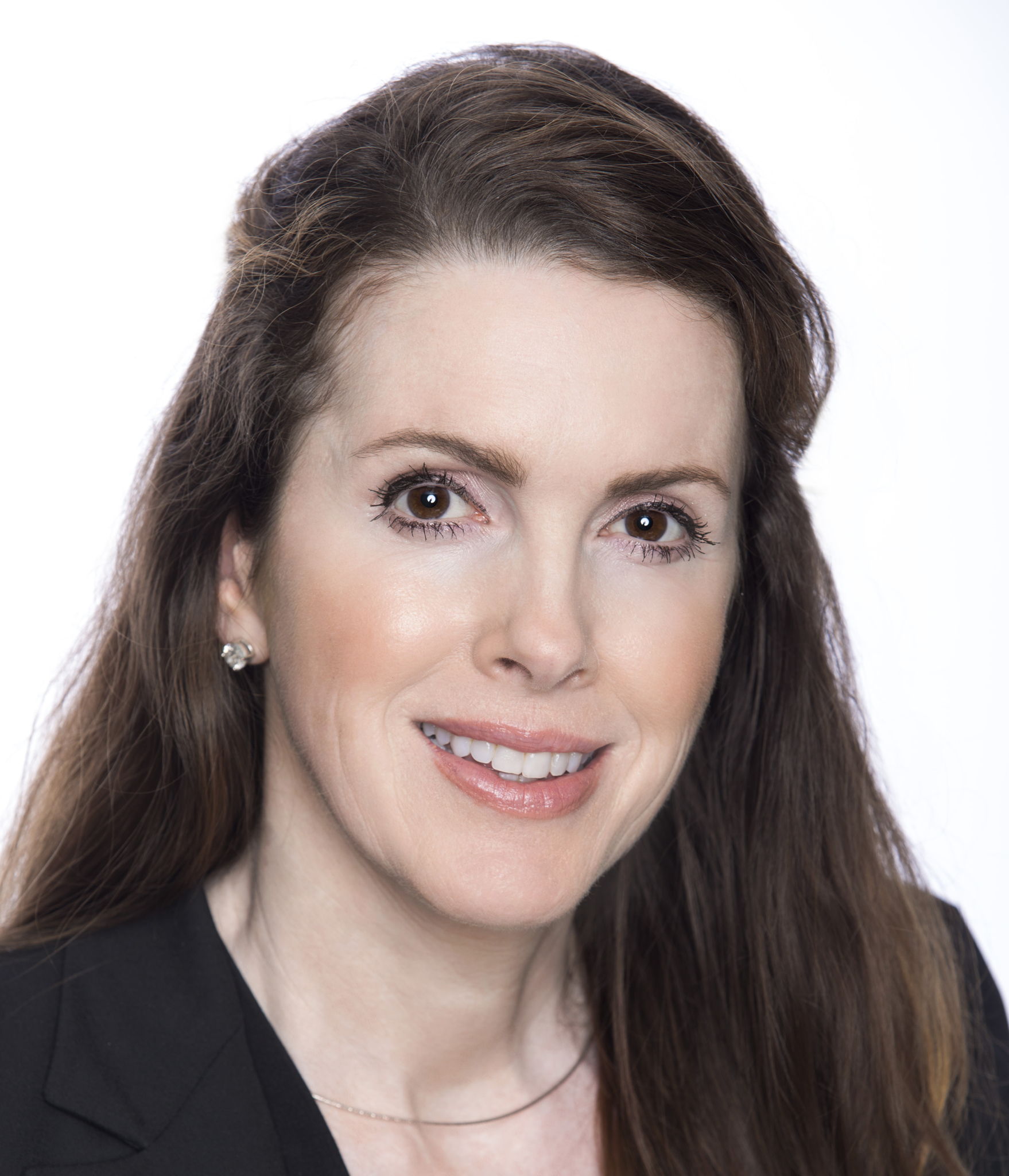 Straus says FallLine will direct as much business as it can to Raymond James, but there is no exclusivity arrangement and no financial reward to FallLine to do that.
"We don't go to a client and say 'Do you want to custody at Fidelity or Pershing. If there is a reason you need to custody at another firm we can accommodate that," he says. "I've dealt with some of the wealthiest families in world for 25 years and can count on one hand the number of times a private client said to me 'I want to custody assets at a specific provider,' rather than the firm I work for." Requisite, he noted, has assets held at various places, even "deferred compensation plans, that aren't custodied anywhere."
Straus goes on to say there is a "cost benefit to the end client and the advisor from what we negotiated with Raymond James."
FallLine Securities is technically a broker-dealer that clears trades through Raymond James and will do all of its custody of RIA assets there, too. The Addepar play is a way to show it is positioned for ultrahigh-net-worth clients s latest bid to provide a one-phone-call platform.
With the B-D box checked, St. Petersburg, Fla.-based Raymond James Financial Inc. will custody assets on the fee-based side of the business and also clear trades. Mountain View, Calif.-based Addepar Inc. is providing FallLine's performance reporting technology, which has been in place since autumn. (FallLine says there are technology pieces in the mix but declines to elaborate, citing a proprietary formula.) See: One RIA's bid to make the technology that makes it possible to use one password.
Requisite expects to be eligible for SEC registration within 120 days according to its ADV and ADV 2 brochures filed June 16. The brochure states that the firm's yearly advisory fee is 35 to 150 basis points, and that third-party asset management fees could add 10 to 150 basis points. The minimum account value is $5 million.
FallLine may well have hit upon a workable formula, says Chip Roame, managing partner of Tiburon Strategic Advisors LLC, a consultant to the wealth management industry based in Tiburon, Calif.
"Many breakaway brokers need business consulting at the core, and meanwhile firms set up as business consultants have learned that the platform business is more profitable," he writes. "So expanding from a consulting business into being a platform is logical to me."
Requisite Capital at first said they would comment but responses from the team failed to materialize despite repeated requests. UBS declined commented for this article.
First or second 'Fall'?
It may not only have been logical but necessary to try to make FallLine work after what some industry observers see as a failed first attempt after its 2012 debut.
"FallLine Strategic Advisors did not get off the ground," says Mindy Diamond, CEO of Diamond Consultants in Morristown, N.J. "Nothing ever happened with it, it didn't recruit any advisors."
A spokesman for FallLine emphasized that FallLine Strategic Advisors and FallLine Securities "are two completely separate businesses, not first/second incarnations of the same thing. They simply share the word 'FallLine' in their names."
Diamond says back at the time of its launch, FallLine asked her to be part of a think tank to "debate the efficacy" of the platform. "FallLine was deep in the lab trying to build it," she writes. "It went dark for a long time." See: $10-billion Philly-area RIA dips a toe in Bay Area waters causing ripples among local firms.
Straus disputes Diamond's characterization of how FallLine Securities came to be.
"FallLine Strategic Advisors was a consulting business that Pete Ruhlin and I developed to consult to the wealth management industry," he writes.
Still, in a March 2012 interview with RIABiz published in this article, Straus said: "We decided [becoming a successful roll-up] was much harder than was initially expected." See: Former Morgan Stanley and UBS wealth management chief flirts with roll-up model then pivots to management consulting.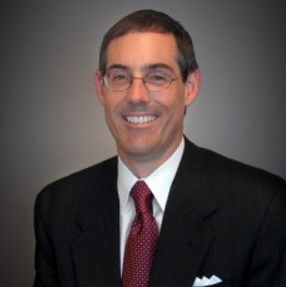 Since FallLine Strategic Advisors was a consulting firm, it wasn't attempting to recruit advisors, adds Straus.
"That's not what I thought it was and not what I think he was trying to build," responds Diamond. "But I don't want to argue with him."
Unmet needs of the very rich
Straus specifies FallLine's earlier incarnation as a consultancy for breakaway advisors as a one component of the unmet investment needs of the very wealthy -- clients with roughly $25 million to $50 million in assets.
"If a client says to an advisor, 'I'd like help raising $50 million for my company,' an advisor can't tell the client he's gonna charge him an annual fee for that," says Straus. "It doesn't fit the fee-only model. So the advisor probably wouldn't do the work." See: With Addepar muscling in, original UHNW software force PCR hires new CEO, triples engineering staff, kills off asset-based pricing and seeks more RIAs.
Straus is also designing a business model that addresses another need of the UHNW client: a one-shot placement to buy private equity.
"[They want] to participate in XYZ private equity fund, but they want to pay it all at once rather than paying it over 10 to 15 years. The opportunity to do that was not available to them. To the best of my knowledge no one else is providing these services," he says. See: Why a $3 billion UHNW team in Newport Beach bolted Merrill Lynch and what breakaway bugs are reading into it.
Roame agrees. "There have not been many breakaway brokers with UHNW client books, FallLine has positioned itself to capture specifically those."
This week, Matthew Celenza debuted his UHNW-facing breakaway that left Merrill Lynch. See: Schwab and Dynasty break $1B Celenza team out of Merrill Lynch five years after Barclays effort flags. Dynasty Financial Partners was the middleware operational player in that transaction.
To succeed, FallLine will have to add to its current high net worth RIA roster of one. One way Straus plans to stalk that elusive prey is with technology.
The information extracted by Addepar is "run through the rest of our pipes. We can monitor each shareholder in a family limited partnership, which is very commonly used in very wealthy families."
FallLine vs. Dynasty
The built-in broker-dealer adds value as well, says Straus.
"We're not introducing a third party to fulfill a role integral to the client experience. Other broker-dealers are not experienced in dealing with a wealthy complex client."
That, says Straus, is an advantage FallLine has over Dynasty Financial Partners, the hard-to-categorize but fast-growing amalgam of outsourcer, roll-up and TAMP based in New York.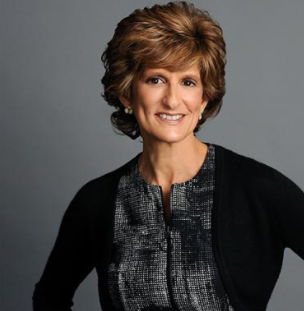 "Dynasty has a broker-dealer but doesn't offer it to advisor clients," he says. "A Dynasty platform advisor would need to bring in another broker-dealer outside of Dynasty."
Straus says he's been approached by several Dynasty clients asking if FallLine would serve as their broker-dealer. He says the answer is no. "We will not provide access to our broker-dealer unless you are on our tech platform."
When contacted about Straus's comments, Dynasty CEO and president Shirl Penney had this to say in an email:
"Our philosophy is to talk less about what we are going to do vs talking about what we have done. Our track record of onboarding more UHNW-focused teams than anyone in the independent industry over the last seven years speaks for itself." See: Dynasty Financial wins its first Goldman Sachs team -- a Schwab RIA now with $1 billion of UHNW advised assets..
Penney continues: "The vast majority of our clients are primarily focused on advisory business. Several of our clients ... have their own broker-dealers. For what our clients need, in terms of access to investment banking referral fees, placement fees on unique alts, access to syndicate and structured products, etc., our Dynasty B-D works great for them."
B-Ds passé?
But the broker-dealer piece of an RIA platform is somewhat beside the point these days, especially for carriage-trade clients and those who advise them, according to Diamond. Since most advisors that service UHNW clients are fee-based, a broker-dealer "is really just an ancillary thing," she says.
John Furey of Advisor Growth Strategies, LLC in Phoenix, agrees. "Given that the market is moving to fee, I don't see having a broker-dealer as much of a competitive advantage anymore really," he writes. "Platforms can bolt data together via technology and compliance is of course becoming more complex and expensive."
He adds that some larger RIAs are choosing to set up limited use broker-dealers if they require flexibility. Plus there are still "friendly" B/Ds that will not share in fee economics," he writes, echoing Diamond's point. See: LPL Financial's DOL-rule memo to reps implies deeper message: Become an RIA or stand down on giving rollover advice.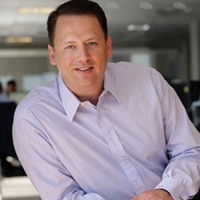 Dynasty, says Diamond, is more attuned to the current fiduciary climate. True independence, she says, "is about having nothing proprietary and shopping the street for anything and everything -- investment banking, capital markets."
In this rivalry, FallLine clearly has the most to prove, says Diamond.
"The proof is in the pudding. Dynasty has done it 40-something times with HNW teams. FallLine has done it once."
Diamond acknowledges that recruiting a billion-dollar team is impressive, but "many have tried and failed, but one deal does not a firm make."
Due diligence covered
Straus declined to say what Requisite is paying for the FallLine platform, citing a non-disclosure agreement that applies to all parties.
An article in Advisor Hub on Feb. 2 quotes Straus talking about the fee arrangement between Raymond James and FallLine, saying that FallLine will collect 20% of commissions advisors charge on private placements and other specialized transactions but that it expects to obtain most of its revenue through an asset-based platform fee charged to advisors.
Straus was asked for this article if this hints at a revenue arrangement with Raymond James whereby FallLine gets a front row seat at the private placement table, to get pre-IPO shares. His called that "inaccurate," saying that "there's no special arrangement for any preferred access Raymond James might have, such as to private placements." He called the AdvisorHub article "off base on several fronts."
One significant ace in FallLine's hand, Straus says, is its ability to fully assume compliance duties.
"We are named chief compliance officer for the underlying advisor's business. We do not own the advisor but we do have client responsibility." See: How a Chicago RIA grew to more than $700 million by carving out a client niche of wirehouse execs.
Straus uses Requisite, FallLine's only advisor thus far, as an example of how an advisor might benefit from his firm's services.
While he is reluctant to call FallLine a TAMP, Straus does acknowledge that the firm integrates certain money managers and capabilities that would help an advisor create its own private equity fund of funds.
And even though FallLine functions as compliance officer, he says it integrates all the compliance tools an advisor would need to monitor the business, and does it in turnkey format, "so the day the advisor shows up that platform is up and running." See: Chatting with David Amster as he joins a compliance risk firm in 'crowded' industry just as the DOL storm makes shore.
Permanent 'halfway houses'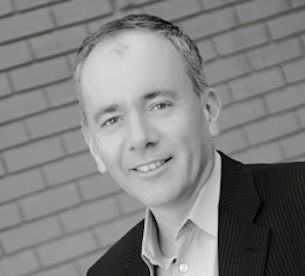 FallLine is likely to see many more Requisites come its way, according to Roame. "There is a steady flow out of the wirehouses into independent models," he writes. "These halfway houses like FallLine are a logical landing spot for formerly captive [employee] advisors."
Halfway houses? Does that mean John and Talkington are just stopping off?
No, says Roame. "Halfway house can be and is usually a permanent destination. There are so many captive (i.e. employee) advisors that will never go fully independent," he writes, hence the term "halfway."
Instead, Roame predicts, they will work with firms like FallLine, HighTower Advisors LLC, and Dynasty, utilizing their resources. See: HighTower blindsides its own Palm Desert team with pink slips leaving pregnant questions in the arid air.
UBS has lost several top producers to its rivals or to the independent sector in recent months. On June 29, a $3.5 billion team moved to Raymond James -- The Kikawa Group, will join the firm's branch in Honolulu. Earlier this month, Merrill Lynch picked up a team overseeing $3.3 billion at UBS, having snagged a $1 billion UBS duo just a week before that. In February, UBS lost a $147 million advisor to Ameriprise Financial. See: Triumphant Phil Fiore set to regain $8.4 billion of AUA that UBS stripped away by firing him in November.
Attractive base
The question of how long a firm like FallLine will remain independent.
"These halfway houses all also have exit plans, possibly an IPO," writes Roame. "And that is attractive to get in on if one is a successful advisor in a captive situation with no equity."
Straus says FallLine currently has no such exit plan.
Correction: An earlier version of this article stated that Raymond James would acquire Steward Partners upon the retirement of the current management team per an agreement between the two firms. No such agreement is or was in place. RIABiz regrets the error.
---
---
Mentioned in this article:
---
---
---
Stephen Winks
Interesting iteration of a brokerage format, but plows no new ground on advisory services. The product focus does not bode well for professional standing of the user. Broker centricity does not make it compelling for the advisor. Financial services (prudent process), streamlining costs, a more modern approach to portfolio construction utilizing advanced technology is the DNA of advisory services, not yet another not tinkering with conventional brokerage at the margins. .If Dynasty goes deeper into advisory services, brokerage of any description can not compete on value, cost and the professional standing of the user. SCW
Spears Jeff
As a former landlord of a Half-WAy house I wil. Say my $ is on John. The ONLY caveat is that conlinance is undervalued by many advisors. Until it is too late