News, Vision & Voice for the Advisory Community
Matthew Celenza reunites with former Citi contacts Shirl Penney and Todd Thomson to resume shared vision
July 11, 2017 — 2:01 PM UTC by Brooke Southall
Brooke's Note: I never tire of talking to men and women who have just emerged on the RIA stage. The vibe is one of transcendence, literally and figuratively. Still, there was an extra oomph of enthusiasm in my interview with this son of a florist who spent a career trying to reinvent wealth management from inside of Wall Street and who now has all the means to do it outside wirehouse confines under his own brand. So much the better that Shirl Penney is his old beer-drinking buddy, one with whom he used to toss around ideas about how to do it all better.
As a son who helped his mother run a chain of flower shops, Matthew Celenza was accustomed to working 20-hour days.
But he wanted his own career to look different.
"I was determined to be a lawyer," he says.  
What kept the breakaway advisor from leading the bourgeois life of an attorney was an internship at Morgan Stanley. In short order, Celenza, now 50, learned that he could bring his dealmaking sense to bear on a series of estate, lending and insurance issues and save clients the money and trouble of hiring legal help. It also opened the door to working with the wealthiest of clients -- the ones who most needed that sort of expertise.
"I brought something that's hard to be taught," he says. See: Addepar secures Morgan Stanley account by winning a test of wills and setting a small army on Manhattan. 
More than 20 years and one legal skirmish with Barclays later (see below), Celenza has carried forward that straddling of the legal and investments realms in the form of Boulevard Family Wealth, which managed around $1 billion for Merrill Lynch Private Banking and Investment Group. Joining Celenza at Boulevard are veteran colleagues Shannon McLaughlin and Andrea Shieh.
Based in Beverly Hills, the firm counts multiple $100-million clients among its account base -- even as it largely eschews wealth attached to the entertainment business. Clients are more likely drawn from biotechnology, venture capital or Silicon Valley -- entrepreneurs who load up their trucks and move to Beverly ... Hills, that is. See: As Acorns grapples with monetizing 1.1 million micro-accounts, the laid-back LA robo-advisor brings Wealthfront's former chief exec onto its board.
Pricey break from Barclays
Yet Celenza found that his play to create a family office -- and to scout for new assets locally -- was made more difficult by structural limitations of working inside Merrill Lynch.
"I wasn't fulfilled and I couldn't deliver advanced planning."
Much of his business revolves around complex structured deals involving loans, alternative investments and life insurance. For lending, he was essentially limited to Bank of America, which was not always ideal. See: Where RIABiz's view of RIAs as oases-of-ethics bumps up against the Merrill Lynch & Co. mirage -- and why that mirage is still so effective.
He moved to Merrill Lynch under duress in the first place. Initially, in 2012, he broke away to Barclays, which had promised to physically build out a palatial Beverly Hills private banking office and a platform for family office services on a par with, or better than, Citi before Morgan Stanley acquired it. See: How exactly five ex-Barclays advisors and one analyst across three time zones combined to make a $3 billion RIA.
But to Celenza's eye, the Barclays family office platform failed to materialize -- and he was danged if he was going to go limping back to Morgan Stanley.
So he course-corrected to Merrill Lynch's private bank unit. The messy deal made the newspapers when Barclays sued through FINRA to get its signing bonuses back. The complaint cited "unjust enrichment, breach of contract, and performance, among other causes." Celenza and partners countered by saying Barclays broke its promise to develop a life insurance product for them to sell to clients, their lawyer told Reuters. Their attorney also cited an "intolerable" cultural climate that precipitated the dismissal of Barclays' top wealth executives in London and the United States to explain his clients' need to bolt the Barclays Plc unit. FINRA ruled against Celenza and his partner, who were obliged to pay millions. See: How exactly five ex-Barclays advisors and one analyst across three time zones combined to make a $3 billion RIA.
Schwab simplicity
"We believe that objectivity is at the core of our offering, so we will be able to access, on behalf of our clients, a greatly expanded selection of investment capabilities, lending platforms, sophisticated insurance products, planning resources, capital market solutions and alternative manager opportunities," says Celenza.
The breakaway was financed by Dynasty's new revenue purchase program. See: Dynasty Financial toes roll-up model's edge with new plan to buy revenue from its RIAs.
He chose Schwab largely because it has a key RIA service center just blocks from his office and because Schwab, to his mind, is the custodian that has most recently updated its basic technology platform for RIAs. Celenza compliments its "simplicity."
Louis Diamond, recruiter for Diamond Consultants, says the selection of Schwab seems to follow a familiar pattern. 
"All else equal, advisors on the West Coast tend to favor Schwab and East Coast prefer Fidelity based on home office locations," he says.  "Perhaps Schwab has stepped up their competitiveness for pricing? Additionally, success breeds success, so if advisors are seeing more of their former wirehouse colleagues choose Schwab they may follow suit as a result."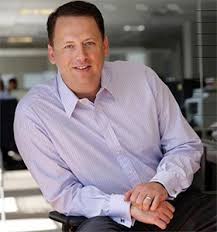 Rob Farmer, Schwab spokesman, acknowledges his company's string of success. "We're excited about the momentum of course, and welcome Celenza to Schwab."
That said, Celenza says it was hard to pass on Pershing Advisor Solutions of Jersey City, N.J. because of a great individual there. He also saw strengths in Fidelity Clearing & Custody Solutions, which has a unit specializing in servicing family offices. See: Fidelity is winning family office assets at a terrific rate.
Thomson heft
Celenza chose Dynasty based on the New York firm's proven success. It has 45 teams, including 10 that signed on just this year-to- date. See: Dynasty Financial wins its first Goldman Sachs team -- a Schwab RIA now with $1 billion of UHNW advised assets.
Dynasty CEO and president Shirl Penney says the momentum is only accelerating as he gets a sales team fully in place and presents a series of investing programs that are fully funded -- making the job that much easier for sales.
Celenza also points to long-held ties that bind him to Penney and to Dynasty's chairman, Todd Thomson. The bonds developed during a golden epoch in Celenza's career when he was with the Citi Smith Barney Family Office group, an elite unit of Smith Barney that truly brought family office-level services to clients. In an attempt to make a good platform even better, Citi was developing a VIP unit that Celenza participated in pioneering -- one that happened to headed by an ambitious young guy named Shirl Penney.
"We'd sit and have beers and talk about how to reform it," Celenza says. Morgan Stanley's purchase of Smith Barney ended up hurting that former Citi unit, he adds.
Celenza says that Thomson was chairman and CEO of Citigroup Global Wealth Management at the time, which included the Private Bank. Bringing in prospects with net worths of $1 billion and up, Celenza was able to call Thomson in on meetings with those ultra, ultra wealthy clients to add heft to his side of the table and to discuss sophisticated lending and capital markets products.
All-around expert
Comporting with get-the-band-back-together aspect of this breakaway, Boulevard is bringing along one non-team member of Merrill PBIG -- namely Andrew Aiello, who was previously senior vice president at Merrill Lynch in its ultrahigh-net-worth products department. That made him, in effect, the category expert on life insurance, the one who served the one who can see where it fits into an estate plan, and the one who then served as the expert buyer in getting the best carrier at the right price. See: How Merrill Lynch's divorce of its own $2.5-billion team shows just how fed up the wirehouse is with RIA-bound breakaways.
Celenza says that Aiello's expertise was so rarified that it was rarely called upon by rank-and-file PBIG advisors. The underutilization of Aiello's talents flabbergasted Celenza. "I was stunned." 
As it turned out, Aiello was looking to leave at about the same time Celenza's own group was heading for the exit. 
Courting entertainment execs
Now that Boulevard is independent, it may move to augment the composition of its clientele, which until now has been all but devoid, by design, of entertainers.
"There's more work involved," Celenza says. See: How 3 wealth managers at Goldman Sachs parlayed a $1 billion book of business into a $125-million payday -- after doing it once before for $217 million.
Still, that turbo service suck is confined largely to television and movie actors. Celenza plans to more assiduously court network executives -- a difficult strategy back at Merrill Lynch given its internal apportioning of territories. Now Boulevard can go ahead and compete with former colleagues.
"The barriers are now broken," Celenza says.
The firm, in keeping with its name, is headquartered at 9465 Wilshire Blvd, Beverly Hills in Suite 840.
---
Mentioned in this article:
---
---
Share your thoughts and opinions with the author or other readers.
---