Merrill Lynch accepts the slings and arrows of its recruiting pause as it develops compensation plan it knows it can honor
UBS, Wells Fargo, Morgan Stanley and Ameriprise enjoy a bit of a field day as Merrill Lynch works to get right salary-bonus-grid admixture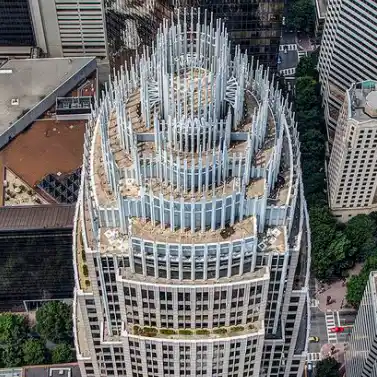 Decisions made high atop the BoA Corporate Center in Charlotte are reverberating on Wall Street.
---
---
Stephen Winks
The calculus of b/ds is clear. Where are advisors captured in a brokerage format (which does not acknowledge brokers render advice for fear of fiduciary liability) going to go. The inability of b/ds to adapt, by definition, makes it inevitable the advisory services format will win the lion's share of accounts in the client's best interest. The reversion to recruiting bonuses seals the fate of brokers who ignore the best interests of their client's. Change is difficult but essential to building a growing business, Wall Street never learns until it discovers its clients (including brokers) are voting with their feet. SCW
STAN
To think that these Merrill Edge newbies will walk into huge books of retiring advisors and start pulling in $500k a year is laughable. Assuming the retiring advisors don't find better ways to monetize their book, there's no guarantee that these advisors will suddenly trust an unseasoned call center employee. Not to mention, will their clients? This all sounds like a sales pitch.
Stephen Winks
Stan, Not one Merrill broker can acknowledge expert fiduciary standing as it is a violation of internal compliance protocol designed to avoid fiduciary liability. It will not be "Merrill Edge newbies" in the call center who will walk into $500K books but high skill RIAs who (1) are accountable for every recommendation they have ever made and (2) will illustrate that 40% of the client's earnings on their retirement savings is lost to brokerage fees, commissions and administrative cost. They will fully utilizes advanced technology and a more modern approach to portfolio construction in support of fiduciary duty which Merrill is reticent to adapt. SCW.