Decisions made high atop the BoA Corporate Center in Charlotte are reverberating on Wall Street.
Correction: A previous version of this article stated that Merrill Lynch was going back on its June 1 pause of recruiting, which includes the payment of bonuses to recruits. The pause is in fact still in place. The confusion arose because the wirehouse is continuing to pay bonuses to existing Merrill Lynch advisors. It is also continuing to err on the side of paying bonuses to advisors it recruits who were courted before June 1 -- even if the bonus and recruiting terms were never part of a signed agreement. We regret the error.
Merrill Lynch & Co. is sticking to its June 1 recruiting pause but doing everything in its power to keep its doors open to recruits in the meantime.
The New York-based wirehouse is continuing to pay retention bonuses to existing advisors and it is honoring deals to prospects involving bonuses even if terms of those deals were never put down on paper -- and even if the deals fail to materialize until well after the June 1 date.
The presumption by recruiters is that Merril Lynch is seeking to develop a system of compensation that represents a judicious admixture of conventional salary-bonus-grid pay.
But the thinking is that it'll edge toward the so-called "private-bank model" works for Merrill's parent, Bank of America of Charlotte, N.C. at its high and low end of advice -- namely at U.S. Trust and Merrill Edge.
What was in effect Merrill's unilateral bonus-paying disarmament went into effect on June 1 in part to comply with provisions of the DOL rule which went into effect today, according to an AdvisorHub article that with unnamed sources. That story was confirmed by RIABiz, Reuters and several other publications that cited their own sources.
Second thoughts
Fred St. Laurent, head of Firstgroup Recruiting Solutions LLC in Atlanta.says the series of articles about Merrill pulling back on recruiting "caught the industry on fire" and imperiled existing deals. The Merrill Lynch stand-down on paying bonuses energized recruiters to make calls, with attractive offers, to a Merrill Lynch sale force that was keen to hear offers amid an atmosphere of "too much change."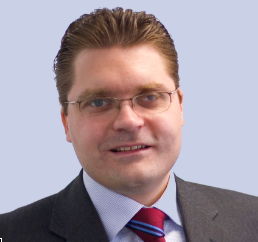 St. Laurent traces the roots of the compensation at Merrill to radical changes in management that removed classic Merrill execs like John Thiel and Riley Etheridge to be replaced by Andy Sieg, now at the head of Merrill Lynch. Using DOL as cover, Bank of America cuts the Merrill Lynch bull as it adds a robo, stops paying brokers to stick around and kicks John Thiel upstairs A fuller accounting of the management changes can be seen in this Bloomberg article.
Any damage Merrill sustained from its decision may arise from a misread of how the other three players in the wirehouse oligopoly would react. Morgan Stanley ostensibly followed the Merrill lead in saying that it'd stop paying recruiting bonuses but it didn't agree to stop paying retention bonuses. Wells Fargo, long known as the more restrained of the wirehouses in terms of doling out bonuses, signaled that it would zig to meet Merrill's zag by opportunistically funding more bonuses.
Tea Leaves
Still, there were tea leaves of a different contour for Merrill Lynch execs to read, according to Louis Diamond, a recruiter for Diamond Consultants.
A year ago, when UBS slashed its recruiting, the other firms saw the strategy seemingly pay dividends, he adds.
"Morgan, UBS and Merrill all cited their own reasons as to why they're going to stop recruiting and they're trying to change the narrative. Morgan Stanley and Merrill Lynch thought UBS was crazy when they stopped recruiting and they had some of their best numbers. UBS was a case study that you can pull back."
Yet Alois Pirker, senior analyst for Aite Group of Boston, disagrees with that analysis and says that UBS is not powerful enough to move the market -- and in fact efforts to lead wirehouses out of its self-destructive zero sum game are doomed to failure.
"One alone can't change the tide. Merrill is the pace-setter in the U.S. It does take a consensus among the biggest players who are competing for talent. The firms will each have separate directions and training will be at the core," he says.
Indeed, this frenzy of moves around wirehouse recruiting at the surface reflects an underlying crisis manifesting itself, according to Cecile Munoz, CEO of U.S. Executive Search in Los Angeles.
"It's a talent shortage in the number of new entrants and the type of candidates. We used to get the best pick of graduates and now we've been surpassed by pharma and tech," she says. "We must have a sobering reality check. We have to act like big brands and big markets and say we can't resist our history. We have to be very proactive."
Pirker agrees with Munoz's gist.
"The period of poaching advisors may be drawing to an end because it is no longer part of the bigger picture," he says. "From the financial crisis, they were all in fire drill mode and were all poaching one another and now they've realized they're just recycling the same advisors over and over again."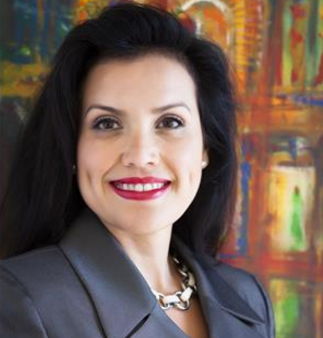 But then there's reality.
Ryan Shanks, a recruiting consultant, is convinced that Merrill will use bonuses long-term for both recruiting and to keep existing advisors happy because the consequences are too dire.
"Merrill wants its advisors to stay. They're not a dumb organization. They want to do whatever they can to keep them. It's no different than the NFL that has a contract to keep a player. They didn't go out on the offense and make a bold statement like Morgan but they want their advisors to stay," Shanks says.
Ineffectual bonuses
Wirehouses have increasingly been having problems convincing advisors to swap from one wirehouse to another as brokers grow immune to the ether of bonuses that once triggered more endorphins than a text message, according to Danny Sarch, president of Leitner Sarch Consultants who wrote on the topic in an InvestmentNews column recently.
"At the time of the financial crisis, 90% of wirehouse departures were to another wirehouse," he wrote. "For the last three years, fewer than 50% of big four departures were to their sister firms. The Big Four have always had difficulties recruiting from any other firms or any other channels. More recently, they have had trouble finding "A" candidates from other wirehouses who were both willing to make a change and who had never moved before."
These drops occur amid a pick-up in breakaways to RIAs and independent broker-dealers like LPL, Commonwealth and Raymond James.
He added in the column: "In effect, their announcement is like a Mexican restaurant saying that it would no longer be serving dim sum. With the cover of the DOL rule, the failure of their recruiting from other channels becomes a nice olive branch to regulators," he writes.
Wirehouses must still recruit from the competition while arming themselves with better training programs, Munoz says.
New mindset
"We don't have enough people. We have to start bringing in younger people. We don't have enough advisors. Poaching advisors isn't a recruitment strategy. Your main mindset needs to be to train advisors."
Banks get this.
"The banks are running the show and they want everyone on salary and bonus - a level playing field," St. Laurent says.
He adds that Bank of America has succeeded in having that model work beautifully on two legs of the three-legged stool. On the high end, U.S. Trust, which had profits of $2.7 billion in 2016, and, on the low end, Merrill Edge succeeded under bank-style models.
But the middle defies reform, he adds.
Sarch partially disagrees and says Merrill has overhauled its way of training advisors. A Merrill Lynch trainee shares what it's really like to be part of the firm's revamped, more RIA-like training program.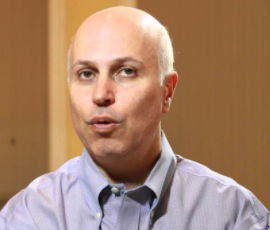 He adds: "The challenges are there. It's not like if I sell you my tie. Obviously, the tie has no decision who wears it. But the client can decide who handles their business. This is a big opportunity for firms," he says. If they can figure out how to marry younger and older advisors then they're figuring out succession planning. The ultimate challenge is firms are recognizing they're under siege by regulatory and under siege by RIAs and independent and maybe this is the first move to attack it."
Full steam ahead for Wells
While, Morgan Stanley, UBS and Merrill are all backing down on recruiting Wells Fargo is the only firm that is doubling down its efforts on recruiting. Most sources maintain that Wells Fargo is still rebounding from its scandal earlier this year. The firm hit the headlines when it was discovered staffers set up fake accounts in clients' names in order to reach firm-established quotas.
"They've had a tough time recruiting advisors aside from Credit Suisse. They're looking at it in a smart way and they're perfectly happy paying big deals," Diamond says.
Wells is simply trying to use the other firms' announcements to bring in new advisors.
"Wells is saying that we're open for hire. I think they don't have anything to lose," Pirker says.
But for Merrill Lynch the choices can feel lose-lose, St. Laurent says.
"You have recruiters saying: People are pulling out. What's the plan?"
---
---
STAN
To think that these Merrill Edge newbies will walk into huge books of retiring advisors and start pulling in $500k a year is laughable. Assuming the retiring advisors don't find better ways to monetize their book, there's no guarantee that these advisors will suddenly trust an unseasoned call center employee. Not to mention, will their clients? This all sounds like a sales pitch.
Stephen Winks
Stan, Not one Merrill broker can acknowledge expert fiduciary standing as it is a violation of internal compliance protocol designed to avoid fiduciary liability. It will not be "Merrill Edge newbies" in the call center who will walk into $500K books but high skill RIAs who (1) are accountable for every recommendation they have ever made and (2) will illustrate that 40% of the client's earnings on their retirement savings is lost to brokerage fees, commissions and administrative cost. They will fully utilizes advanced technology and a more modern approach to portfolio construction in support of fiduciary duty which Merrill is reticent to adapt. SCW.
Stephen Winks
The calculus of b/ds is clear. Where are advisors captured in a brokerage format (which does not acknowledge brokers render advice for fear of fiduciary liability) going to go. The inability of b/ds to adapt, by definition, makes it inevitable the advisory services format will win the lion's share of accounts in the client's best interest. The reversion to recruiting bonuses seals the fate of brokers who ignore the best interests of their client's. Change is difficult but essential to building a growing business, Wall Street never learns until it discovers its clients (including brokers) are voting with their feet. SCW