Addepar raises $140 million, unveils a very Tesla board member and seeks RIA data utopia
The 'D-round' VC raise led by Valor is a 100%-plus jump from the $65.8 million invested to date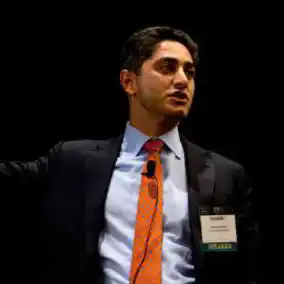 Antonio Gracias: The idea of a common language and a truly universal data platform for the financial services world is something Wall Street 10 years ago could never have imagined.
---
---
Mentioned in this article:
Addepar
Portfolio Management System
Top Executive: Eric Poirier
---
---
---
Stephen Winks
An entirely new more modern approach to portfolio construction which streamlines cost and supports expert professional standing (fiduciary duty) of advisors is emerging and outdates a series of disjointed unrelated transactions where it is not possible to determine whether the broker adds value or not. It is all built around prudent process that puts financial services (asset/liability study, investment policy, portfolio construction, performance monitor, etc.) back into the financial services business. Will Addepar be the unique firm that embraces innovation and professional standing of the advisor or will they have company? SCW
Brian Murphy
They will have company. That said, I don't believe that the next generation service provider (the qualities of which you list above) will start in the B2B space - it just never happens that way. Real disruptive innovation only comes from outside the industry. Addepar is building a service focused on solving the problems of brokers/advisors. Yet, the real problems aren't there, but in the end client's results/treatment/costs. In groundbreaking changes, the end client always freely chooses to do things differently - it's not the traditional industry that brings a better way of getting things done...ever. You can't serve two masters - Addepar has chosen theirs and it's the B2B route. IMO, that's the wrong one for forcing big change. Others will win, but I suspect the first generation players (Betterment, Wealthfront, Personal Capital) are more akin to Alta Vista, Lycos, and Infoseek than Google.
Stephen Winks
Bryan, It is up to the advisor and the advisor is a function of their supporting firm, and the supporting firm is a function of statutory parameters of advisory services which establish professional standing, so I disagree that B2B never ever works as (1) streamlining cost, (2) simplifying the delivery of advisory services, (3) creating scale are essential to the success of the individual advisor. Professional standing in advisory services require a common protocol but the skill of the advisor which you correctly identify as the differentiator will never be standardized. Those intangible qualities like trust, empathy, etc. are the same qualities that differentiate the good from great. This is what makes women better at advisory services than men. We can agree that that advisory services a decade from now will be materially different from that of today as a third of today's brokers will be retired and replaced by more technologically astute advisors. We are moving from transactions with no ongoing accountability to fee for service with full ongoing fiduciary accountability. SCW
Brian Murphy
Stephen, the spelling of my name is "Brian" with an i...it's right above where you wrote your response, yet an inattention to detail led to an error. Humans make these errors, computers don't. I would push back and in response to your beginning with "it is up to the advisor" and suggest taking a step back to "it is up to the customer". The choice of whether to use a human advisor is not pre-ordained. It's a clear choice of the consumer and dictated by a number of tradeoffs including trust, competence, convenience and price. I suspect we can agree on that. If one believes consumers will continue to choose human advisors long into the future, then yes Addepar will likely play a great role in helping human advisors go from good to great. If on the other hand, one believes consumers will increasingly turn towards digital offerings then providing tools to advisors will become this generations "buggy-whip" makers. I happen to believe the latter.
Stephen Winks
Brian, Just as in medicine,,physicans are greatly empowered by technological advances, which is also true of advisory services. If one believes in fiduciary duty (as defined by statute) the continuous, comprehensive counsel of fiduciary duty is literally not possible without these innovations. So it all depends on the wisdom of the advisor in using these innovations in serving the best interest of the investing public. Presently the industry (SIFMA?FSI) is fighting innovation and fiduciary duty. Thus, it is indeed up to the advisor to demanding the proper support of their professional standing in rendering advice. I think you would agree. SCW
Brian Murphy
I agree fully that technology can (and will) aid advisors in pursuing their true fiduciary duties - to the extent they wish to do so. That said, I suspect that digital advisors will grow to be more fully responsible in applying fiduciary standards than humans - and that consumers will be more receptive to this approach than what they've been fed to date. And that's where the big changes in the industry are likely to come. I think we're in agreement on your views overall. I was merely pushing my vision for how change is likely to occur. Best, Brian Brian