News, Vision & Voice for the Advisory Community
Fiduciary Financial got going with a breakaway, a succession deal, a marketing approach and a Glass Door
June 5, 2017 — 5:08 PM UTC by Sarah O'Brien
Brooke's Note: When I first talked to these guys last month I was impressed to hear that they were a crew of young CPAs who made certain not to offer tax advice. Steeped in that training, they knew that tax law is so complex and ever-shifting that you ought to specialize in the discipline or stay hands off. That wealth management-only orientation by Fiduciary Financial Group doesn't mean its accounting training isn't coming in mighty handy. Sharp-pencilled thinking aided in cobbling together a start-up from disparate elements and in reaching centers of influence -- many of them CPAs. For young guys thinking of starting an RIA, this Q&A seems like a hell of a good place to start for seeing the creative possibilities -- and an inspiring read for anyone else in the business.
It's not often you hear about a millennial with an accounting background starting a new RIA with help from two fellow number-crunchers.
Meet Richard Davey, who also holds the certified financial planner designation, who at age 29 has launched Fiduciary Financial Group in San Rafael, Calif.
The six-month-old firm, with $43 million in assets under management (it's ADV has it at $32 million), is part startup and part breakaway, with an acquisition thrown in for good measure.
Davey's right-hand man, Trevor Scotto – operations partner and a financial advisor --  brings another millennial mindset (he's 30) and a background in accounting.
For experiential ballast, Davey's other partner – Ron Buono, 72, whose business Davey acquired two years ago -- remains on as counsel as he moves gradually toward full retirement. Although Buono is finishing his career as a seasoned advisor, he, too, began in the world of balance sheets and tax returns. See: In benevolent invasion, CPAs-turned-RIAs make statement with sheer numbers in Vegas.
Before opening Fiduciary Financial, Davey logged three years with San Rafael, Calif.-based Marin Wealth Advisors as an IAA. This was after spending two-plus years with Overland Park, Kan.-based Waddell & Reed Inc. in its San Mateo office as a financial advisor.
While growing his book of business at Marin, Davey acquired Buono's firm and also tapped Scotto for the operational side of the business. The decision to venture into RIA ownership boiled down a relatively simple notion: Controlling one's own destiny. 
RIABiz recently asked Davey about bringing his RIA to fruition and the challenges he faces in his new role.
RIABiz: What are your assets under management, and where has the growth come from?
Davey: We are currently managing $43 million in assets. Roughly 40% of the assets came from [the acquisition of Buono's firm] and the remaining came primarily from referrals.
RIABiz: What's your target market?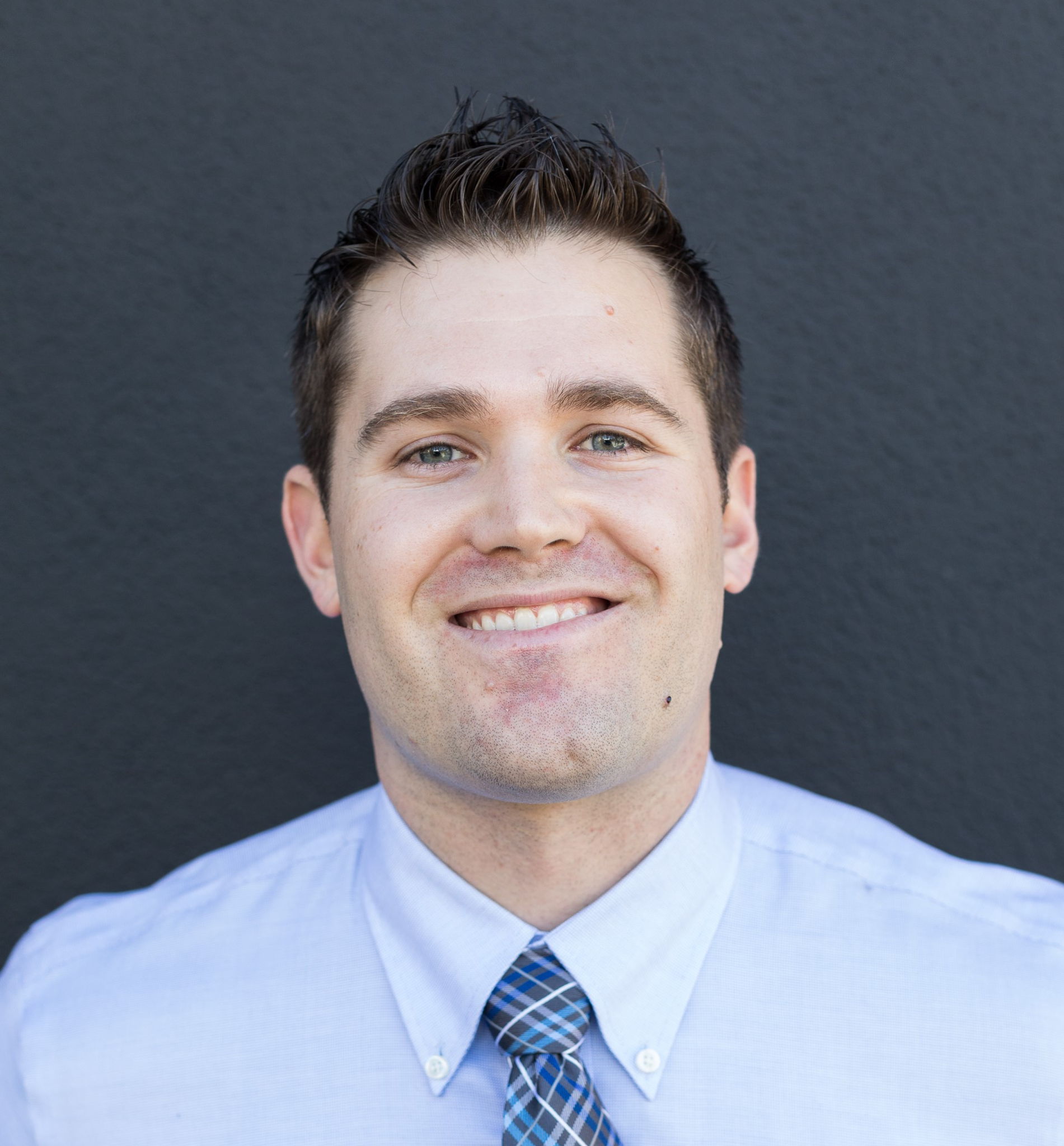 Davey: As CPAs ourselves, we generally tend to connect with other CPAs, [enrolled agents] and tax professionals. We specialize in covered call writing, which targets folks in retirement looking for an income strategy. It also resonates with technical investors who are probably capable of managing their own money, but short on time and the discipline to stay consistent with a well-thought-out strategy. Engineers, attorneys and other folks comfortable with spreadsheets seem to be drawn to our style. 
RIABiz: Does a focus on covered call writing – a generally conservative investment approach – alienate potential clients who are many years away from retirement and have a high risk tolerance?
Davey: Generally, our target market is technical investors looking for income or a unique risk-managed solution. However, we take this into consideration with newer/younger/long-term investor clients and may de-emphasize covered call writing in a very aggressive portfolio by using it on only a small portion of the stock exposure (or none). That said, you can still earn double-digit returns in a covered call account if you focus on growth stocks with higher implied volatility and therefore higher premium, something an investor with a high risk tolerance might find attractive. See: In search of alternative income solutions in the current low-yield environment.
If you look at the monthly buy-write index BXM over the last 20 years of history available on sites like finance.yahoo.com, it has actually outpaced the S&P 500 in terms of return and with less volatility. So, we actually believe it can be a great growth-style investment although the strike prices, option contract lengths, etc. might be tweaked for a longer-term investor with a higher risk tolerance vs. a retiree focused more on reduced volatility and income generation.
RIABiz: How many clients do you have?
Davey: Currently we have about 70 households.
RIABiz: You're among the younger RIA owners out there, and you're competing with people who are launching RIAs and have a couple decades of experience in the business. Does your relative youth create any challenges with potential clients? See: Why Deloitte Touche talent is such a coveted building block at some esteemed RIAs.
Davey: Initially it did. However, over the last year or so, we have noticed our age being viewed as an asset more often than a liability. Recently, several clients told us the primary reason they chose our firm over a 30-year seasoned advisor is our age. They wanted to build a relationship with an advisor that would be with them through the rest of their lives. Plus, having CPA and CFP credentials can help get potential clients over that hurdle. For those still on the fence, once they have discussed more complex and/or touchy topics and experience our communication style, the concern of us being "too young" dissipates.
Finally, we reveal that at our young age, ruining our reputation is far more damaging than someone only a couple years from retirement. With at least three more decades of this business ahead of us, we literally cannot afford to have bad news spread about FFG. Upholding and growing our positive reputation influences our business decisions daily.
RIABiz: As someone who started his career as a CPA, how did you come to own an RIA?
Trevor and I started in the accounting world doing internal accounting for startups and financial statement audits for Bay Area businesses prior to working in wealth management. While it was valuable experience, we realized we wouldn't find career satisfaction dwelling on historical financial results and what often seemed like small-picture issues. We much prefer the strategic focus of running an RIA. This strategic focus pertains not only to managing money but also in having to navigate our own industry, which is changing so rapidly. See: Dissecting Blucora's giant act of financial engineering -- adding a broker-dealer to a software roll-up.
RIABiz: How did you and your partners come together?
Davey: After I left Waddell & Reed [in 2014], I brought my book of business over working as a solo advisor under Marin Wealth Advisors. It was during that time that I acquired Ron Buono's practice. At that point, I had a sizeable amount of clients and needed help with the operational side of things. That is when I reached out to Trevor, who was working in the accounting team at Glassdoor Inc. at the time. Soon after he started, we realized that we wanted to build our own brand so Ron, Trevor and I decided to launch Fiduciary Financial Group. We worked out an amicable disassociation from our prior firm in which our clients came with us. See: How and why I'm starting an RIA from scratch and what I'm spending to make it happen.
RIABiz: When did you launch this RIA? And where did the name come from?
Davey: We launched Fiduciary Financial Group [in December]. In selecting our name, we wanted clients to know right up front that we are fiduciaries and hold ourselves out in this capacity with everything that we do. So we wanted the word "fiduciary" included in the name. Furthermore, we wanted a generic, yet descriptive name that other advisors, tax accountants, bookkeepers, etc. could stand proudly behind in the future. See: Alexander Acosta's DOL rule letter to WSJ contains double message and one long-term objective: 'Gut' it.
We thought this much better than simply putting our names on the door. Eventually we hope to provide more of a multifamily office-style firm with each partner responsible for a "specialty" segment of the service offering. Investment management, financial planning, accounting services, tax preparation and planning, etc. The term "Financial Group" can encompass all of this. We didn't want a name that alluded to us being limited solely to investment management like Fiduciary Capital, Wealth Management, etc.
RIABiz: Why did you start your own firm? Why not just stay with an established RIA and take advantage of their existing infrastructure, etc.?
Davey: We felt the best way to control our destiny involved owning our own firm. Further, Trevor is a CPA with great operational experience. The role of handling compliance, sourcing tech tools, accounting, client onboarding, etc. is very similar to his role at Glassdoor, an exponentially bigger company. Clearly, this was a much larger and more complicated task there than it is at a small (but growing) RIA.
Having him fill this role at an existing RIA firm with its own infrastructure would have resulted in redundancies with what I wanted him to do. Also, we are particular about our infrastructure, our systems, etc. Owning our own firm allows us to build it exactly the way we want. We felt that in being able to move quickly, form our own process and infrastructure, etc. would enable us to keep our costs lower as we grew and therefore have more ability to keep our clients' fees more reasonable as well. See: Why making partner at Deloitte Touche helped convince a CPA to join a $2 billion DFA RIA 2,300 miles away.
RIABiz: Does the CPA designation work in your favor or against you when it comes to how clients view you?
Davey: Absolutely. We still market ourselves as CPAs because we see that it has more "brand value" than any of the other financial services designations. That may change in the future, but for the time being, in the eyes of clients and prospects we meet, the CPA license carries more weight than anything else, MBA, CFA, or CFP included. We do feel the CFP is more relevant to what we do, but having a CPA license lends a very high degree of confidence to clients in our general business savviness. See: Dynasty is on the ground floor of a roll-up-like venture grabbing RIAs inside the largest accounting firms.
RIABiz: Your fee is up to 1.25% of managed assets, which is on the high side. How do you justify it to clients?
Davey: We typically charge 1% or less. However, for clients we take on that have very specific and high service expectations, we will at times negotiate a 1.25% fee. Particularly, this fee applies to people who want more frequent meetings, ask for more hands-on coordination with tax return prep and planning, etc.  From what we have seen of other firms charging this fee level, our scope of service is far more in-depth. Further, these clients tend to hold individual securities, thereby avoiding expense ratios of funds, which keeps our overall "total portfolio cost" very reasonable in most cases.
RIABiz: As a CPA, do you offer any tax services?
Davey: At the moment, we do not offer tax services. However, we are searching for an entrepreneurial CPA with at least seven years of tax-prep experience to offer a family-office-style service framework to our higher-net-worth clients.
RIABiz: Maybe I'm missing something, but given that you guys are CPAs, why wouldn't you already offer tax services?
Davey: We believe the best professionals specialize and that one person can't be an expert at both tax preparation/compliance and investment management/financial planning. That is why we are focused on recruiting a tax partner in-house who has an exclusive responsibility to provide tax services to wealth-management clients. If our investment advisors are focusing on tax-return prep, particularly during the spring tax season, we don't think that same individual would be able to simultaneously fulfill the fiduciary obligation to clients as an investment advisor. Having a tax partner would allow us to do both.
RIABiz: What tech platforms do you use?
Davey: We use Office 365, MailChimp for bulk emails, AssetBook for reporting, eMoney for our financial planning, and Trizic for our portfolio rebalancing.
RIABiz: How about custody and clearing?
Davey: We custody through TD Ameritrade and Schwab Advisor Services
RIABiz: You're located in an expensive area. How do you keep overhead costs down?
Davey: It's difficult, but one way we do this is by not hiring third-party money managers (which adds a layer of cost to portfolio management). We shoulder this responsibility for managing our clients' portfolios internally. Also, we run our own performance reports, have modest offices, and are obsessive about building efficient processes. All of this enables us to be very competitive in terms of fees for value. We don't strive to be the cheapest. If that's what a prospective client is looking for, there are many other discount firms that can undercut our rates. What we strive for is the best value; that is, reasonable fees in exchange for personalized advice from technically sound and caring advisors. We rarely get push back on our fees from clients.
RIABiz: Where do you see your firm in three years?
Davey: In three years, we see ourselves increasing our AUM by at least 50% and hiring an additional team member, probably someone whose sole focus is on portfolio management.
RIABiz: Do you envision ever eventually merging or selling?
Davey: We envision building our practice for the next [roughly] 30 years and eventually selling the firm at retirement, hopefully to junior partners. We would be open to merging before then if another firm we vetted as viable partners was willing to take on our name. We feel the firm name Fiduciary Financial Group, in being descriptive yet generic, has scalable value that many other advisors could stand behind proudly.
---
---
Share your thoughts and opinions with the author or other readers.
---