Louis Diamond: First, I call my parents Mindy and Howard. That was the first big step.
Brooke's Note: More and more frequently in the past year when RIABiz reporters reach out to Diamond Consultants for comment, we rely on the son, Louis Diamond, and not the better-known Mindy and Howard. The son's knowledge and confidence in speaking his mind made the shift surprisingly favorable. So when I heard that Louis was busting out of the sleepy, Morristown, N.J. headquarters to expand the company into Manhattan, I recognized it as one of those micro-moves that tell a bigger story. As a casual observer, I could hardly fail to notice that many recruiters seemed to be contracting along with wirehouse recruiting budgets. It seems an unpromising move for a young man to head into a shrinking industry -- never mind one where he has to work for his parents. But the demise of wirehouse recruiting has been exaggerated, and it's the opportunity for purveyors of advisor chattel to make hay in an RIA business starved for succession planning, M&A and recruiting, that gives this Diamond story its sparkle.
Like any parent with a successful business, CEO Mindy Diamond had dreams that one day her children would take over.
Yet neither she nor her husband, Howard Diamond, who serves as general counsel and chief operating officer at Diamond Consultants in Morristown, N.J., wanted their children to even think about doing something that wasn't for them. See: How a top RIA recruiter made an 18th-century landmark into a breakaway safe house.
Putting a kid into a small family company in a sleepy suburb with the overhang of family is potentially counterproductive -- especially if that kid is Louis Diamond and he was a straight-A student in college and thrived perfectly well in the consulting division at Ernst & Young.
Then, too, there was the question of whether the Diamond parents were leading a child into a dying business model.
Diamond Consultants thrived by recruiting wirehouse brokers and placing them in competing wirehouses. The heyday of that poaching activity may be gone; indeed, Merrill Lynch, UBS and Wall Street giants are very publicly cutting back budgets allocated such intra-Wall Street poaching. See: Merrill Lynch accepts the slings and arrows of its recruiting pause as it develops compensation plan it knows it can honor.
Counter-commuting
Louis Diamond, 26, made that leap from E&Y to the family company two years ago. Louis lived in Brooklyn among his millennial kind but commuted daily against traffic to Morristown.
"One of the coolest things is how much he's like me," Mindy Diamond says. "He's happy and I'm happy. We can finish each other's sentences."
Somewhere along the line Louis not only learned the business, he learned to love it. Wall Street's fading appeal is his oyster.
"The more wirehouses piss people off, the more opportunity there is," says Louis Diamond. See: Why the DOL's Draconian and premature interpretation of its new rule is the 'end of the world as we know it' for wirehouse recruiting but a bonanza for the RIA business.
An actual office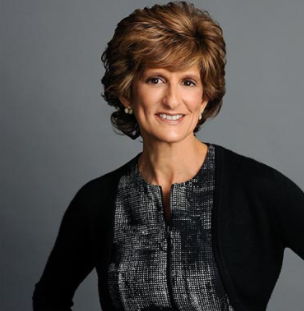 Louis is ready to capitalize on that opportunity. He's taken a new Manhattan office on 49th Street and Fifth Avenue with an initial hire of Allie Brunwasser, 29, as a consultant. The larger firm includes 13 employees of whom nine are recruiters. See: Wells Fargo $1.7 billion 'Profit-Formula' group executes breakaway with help and of ... Wells Fargo
"I saw the need for the firm to have a greater presence in Manhattan to not only keep pace with the financial advisory world but to be in the heart of the game," says Louis. "When I hired Allie, the light bulb went on."
His mother sees the office opening more in terms of giving a physical form to a virtual reality. Mindy says she typically made her way to the city twice week and would simply meet a client or prospect in a restaurant or rent a room for a meeting. Living in New Jersey was largely a way to avoid the commute home.
Roll-up role
Though a merger specialist may be called in to wire a deal, Louis is finding his firm is well equipped to do much of the matchmaking and he has brokered four deals of varying sizes.
He works with of the roll-ups like HighTower Advisors of Chicago and Focus Financial Partners LLC of New York to find advisors to work within the firms in their networks.
There was only one high hurdle to get past, Louis says, and that is now behind him.
"First, I call my parents Mindy and Howard. That was the first big step."
Mindy says her son's circumstances made an attempted big step into the family business possible.
"He's young, scrappy and unencumbered enough to take that risk."
Next up?
Though Mindy sees her son's rise at the firm as part of a succession plan, she doesn't imagine leaving the company for perhaps decades. The evolution of the RIA business has upgraded the choices of her advisor clients so much more and the conversations are so much more engaging that she enjoys the business more than ever. See: Why Mindy Diamond is morphing her firm away from pure wirehouse recruiting.
"I don't like it. I Iove it."
But even love grows stale. Mindy is beginning to rely on Louis to allow her to take the kinds of vacations that were unthinkable since the firm's 1998 founding. She traveled to Argentina this year and she and Howard are set to leave for nearly three weeks this summer -- leaving Louis to staff the fort.
Mindy adds that wirehouses, flush with cash flow, are on a recruiting hiatus but to expect recruiting wars to resume in short order. Diamond also says that "franchise" recruiting continues almost unabated where her firm does most of its Wall Street-based business.
The sophistication of the business is also a reason why the New York City office became imperative. Diamond Consultants will need a younger, more sophisticated brand of talent in coming years to evolve its business model.
Still, the CEO may have one more succession trick up her sleeve -- namely a second son, Jason, 24, who is happily employed -- for the moment - at Merrill Lynch.
---
Related Moves
March 20, 2019 – 11:32 PM
---
---
Mentioned in this article:
---
---
---