How Northwestern Mutual may still get ROI on its $250M LearnVest investment but maybe only by anteing up $50M more
The promised January reveal at the financial planning robo never happened but the insurer is using new mother Alexa von Tobel as its sourdough-starter to bake up a venture ecosystem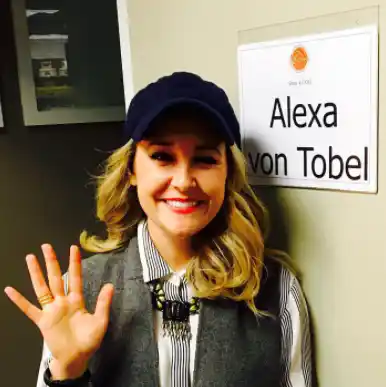 Alexa von Tobel brings her New York state of mind to Milwaukee but not for free.
---
---
Really
You didn't mention the vast exit of talent from Learnvest, or the $325 million budget to Learnvest each year since being acquired. It is a huge mess. Another case of smoke and mirrors with a smile gets some a huge payday.
Stephen Winks
A decade before Swensen's Yale Endowment Model, Northwestern earned outsized returns on 10% of its portfolio devoted to private equity, so venture capital is part of its DNA. Northwestern Mutual alumni collaborated with the old PaineWebber to pioneer biotech-finance, but there were only a few investments that would change medicine and the world FinTech affords similar disruption which will reorder the financial services industry. It will be fascinating to watch Northwestern Mutual fid its way. This is good old American <a href="http://Innovation.at" rel="nofollow">Innovation.at</a> its best. Yes, there are skeptic until overnight the world seems to change. Wall Street could learn a lesson or two from Northwestern. SCW
Truth
You want to understand how the acquisition is going, just follow the messaging from leadership. Why did NM acquire learnvest? 2015 the story was for the technology. They had a great planning tool and it was going to help NM own the planning experience. 2016 when the technology was clearly not what was promised and was going to be over a year behind schedule (along with untold millions off budget), the story become it was for the talent. But all the "talent" either left or was people like Aditi who were hired after the acquisition. Interesting, so why did NM buy them again? 2017 version is to drive transformation and innovation. Stay tuned to watch this next batch of leaders from NY who have been elevated beyond their capabilities actually have to produce. The story is bound to get real interesting from here....
Stephen Winks
The disruptive innovation required will not come from Wall Street which fights fiduciary duty for its brokers. As a consequence, acquisitions wither on the vine. Either an entirely new order is required (likely large scale RIAs like Edelman, Carson, CapTrust, etc. with ten billion plus) or a new generation of process and technologically astute top management with a deep understanding of prudent process and expert fiduciary standing in advisory services. No fiddling around at the margins that is going nowhere. It is incredible that top industry executives are satisfied with incremental progress that has little or no practical impact on the professional standing of the advisor in rendering advice. A preemptive advisor value proposition is in the offing but without technical competency, we have a long way to go. SCW