Larry Raffone: They can't plan for retirement because today is getting in the way of tomorrow.
Brooke's Note: As we unveil the first in our "Power Players" in the RIA business series, we remind readers of the purpose of this exercise. True, it's a way to commend these individuals for positioning themselves and their firms favorably for a crack at leading a bigger, bolder business of financial advice. But there is a second don't-screw-this-up aspect to this power designation. See: RIABiz to roll out 'Power Players' series -- with irony. The accomplishments of any of the RIABiz Power Players are still modest in the broader picture of the world of financial advice. That shouldn't be seen as a negative. It just means that as great as the RIA business is -- that is to say the delivery of financial advice that puts the clients first - its future is just that much bigger, brighter and more inclusive. Congratulations to Larry Raffone for leading us off and thank you for being a good sport with our tough love approach.
Financial Engines Inc. CEO Larry Raffone is seeking to give his company a second date with destiny by combining the biggest 401(k) robo-advisor and one of the larger national RIAs -- and coming out of it with a true national RIA that can take on the accounts of Fortune 500 companies at the retail as well as the pension-plan level. See: John Bunch climbs high at Financial Engines as two execs vacate power spots and rollover retail gets accorded higher priority.
The Palo Alto, Calif.-based firm, which has a market capitalization of about $2.3 billion, sailed on two blue oceans to arrive at success.
Financial Engines went robo long before the term "robo" even existed, or the idea of automation was in vogue.
And it went after the 401(k) business before the world woke up to its $4 trillion of assets combined with its recession-proof ability to produce inflows of assets.
Financial Engines gained its duchy of power by a rare adherence to a near-academic approach to business, somewhat along the lines of Dimensional Fund Advisors. See: As Dimensional Fund Advisors' AUM nears half-a-trillion, David Booth yields his co-CEO duties to David Butler.
But with both the robo-business and the 401(k) businesses looking more and more crowded, Raffone wasted no time spending $560 million on The Mutual Fund Store.
Shares of Financial Engines [FNGN] have hovered at around their current level of $37 since mid-2013. Raffone himself just dumped 10,000 shares, though he still holds 57,000. Executive vice president Christopher L. Jones sold 5,120 shares of Financial Engines stock on June 20 and still has 60,000 shares.
Waiting for Personal Advisor
Raffone plans to open new Financial Engines offices in more populous areas such as Southern California, where Financial Engines is already on-site at corporations where participants use its managed account 401(k) service. See: Delta employees sue Fidelity for 'illegal kickbacks' from Financial Engines.
But the true linchpin of the plan has yet to be fully tested. Its name is "Personal Advisor" and is meant to be a package that covers the client from cradle to grave, so to speak, with a human financial advisor taking over when computer algorithms don't get the job done.
Other than that, details about Personal Advisor are difficult to come by. There's no date for a hard launch. A handful of companies – four, possibly more – are currently using Personal Advisor in pilot form. The full rollout to FE's 700-plus corporate clients will start in the second half of 2017 and 2018, according to Raffone. See: What exactly to make of the big robo-advice deal that, according to Reuters, Financial Engines and Wells Fargo are nearing.
The pricing model is still TBD, but William Blair equity analyst Robert Napoli said in an April 6 report that he expects Personal Advisor to come in at 80 basis points. He notes that compares to 35 basis points for FE's managed account 401(k) program.
High barriers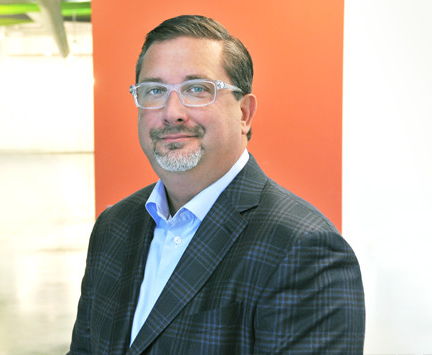 Even with that hefty price tag, expectations are high within and without FE for Personal Advisor. Raffone said initial results at the pilots have been encouraging. He goes even further: If Financial Engines can sell 401(k) clients the higher-priced Personal Advisor service on a widespread basis, it could lock up the market. See: Hitting a robo wall, Financial Engines buys The Mutual Fund Store for $560 million to bust out of 401(k) confines.
In the April 6 note, Napoli calls the product a "massive long-term opportunity." That's because, he says, "Barriers to entry for competitors to Financial Engines' 401(k) management product remain very high, and competitive penetration has remained low. 'Robo' advisors have little to no traction in this space." See: In new wrinkle, ERISA complaint of Edward Jones employees centers on failure to offer yield-chasing money market alternative.
As of March 31, Financial Engine's AUM was $144.4 billion. It had around $128 billion when it acquired the Mutual Fund Store. See: How Mutual Fund Store is the real engine now at Financial Engines.
Financial Engine's play is to upsell existing 401(k) managed account clients its premium Personal Advisor service, offering them investment help across the spectrum. Through promotional efforts at companies, promoting all of its investment programs, it also hopes to expand the sign-up rate for its 401(k) managed-account service.
During an earning call with analysts in February, Financial Engines chief financial officer Raymond Sims said the close rates for clients who come to events introducing them to the Personal Advisor was north of 30%.
Get onboard
Napoli notes in his report that "Barriers to entry for competitors to Financial Engines' 401(k) management product remain very high, and competitive penetration has remained low. Robo advisors have little to no traction in this space." See: Why luring 401(k) assets to IRA rollovers in a post-DOL-rule world remains child's play, which keeps $7.6 trillion in the IRA game and growing.
During that same call, Sims said the close rates for clients who come to events introducing them to the premium personal financial adviser tier is north of 30%. But Sims noted that there was somewhat of a self-selection process since the people attending the informational sessions choose to be there.
Financial Engines officials have not disclosed just how many people have signed up for the premium services. The company has approximately 1 million people signed up for its 401(k) managed account service, 12.1 % of eligible participants at companies it serves, which is up from 11.5% a year earlier.
Pouncing on prospects
One thing the company has learned from its pilots of the program is that there is need to move rapidly once 401(k) clients express interest in the premium personal advisor service.
Clients are introduced to the Premium Advisor service at financial planning seminars at the pilot sites at informal meetings that might include free breakfast.
"If you don't meet with them in the first two weeks, you lose them," says Raffone. See: What exactly to make of the big robo-advice deal that, according to Reuters, Financial Engines and Wells Fargo are nearing.
He adds that "people with higher balances are attracted to the dedicated advisor, so that's attracting people with bigger balances."
Raffone did not provide specifics as to the balance size of new clients but did say that the average account of a Financial Engines customer was $125,000 before the personal advisor service was introduced.
The Mutual Fund Store client had a bigger average client balance, $250,000, says Raffone, because the average client had two accounts, a 401(k) rollover account and a personal account, compared to a Financial Engine's client's one. See: The Mutual Fund Store makes big moves: storming Manhattan, going big on Tamarac and quadrupling its disc jockey force.
In the deal stream
Financial Engines isn't ruling out new transactions beyond the Mutual Fund Store. In a May 4 first-quarter conference call with analysts, Sims said Financial Engines would be open to new acquisitions that would enhance the firm.
"We are now in the deal stream," he said, given Financial Engine's acquisition of the mutual fund store.
Napoli said in his April report that the MFS business is showing healthy growth on a stand-alone basis.
"This is a very profitable business which, when acquired represented 10%, 25% and 33% of Financial Engines AUM, revenue and EBITDA, respectively," Napoli said, adding The Mutual Fund Store product was priced at about 109 basis points.
Means to an end
Few in the industry saw it coming when Financial Engines announced in late 2015 it would buy Overland Park, Kan.-based The Mutual Fund Store from Warburg Pincus LLC and management for $560 million, including cash and stock. After all, the under-the-radar firm had never made an acquisition in its two decades of operation. See: Hitting a robo wall, Financial Engines buys The Mutual Fund Store for $560 million to bust out of 401(k) confines.
Founded by Nobel Prize-winning economist William Sharpe in 1996, Financial Engines was, in effect, the original robo-advisor, providing algorithm-driven investment plans and managed accounts for 401(k) participants at corporations from its Sunnyvale, Calif. headquarters.
After going public in 2010, the firm made slow and steady growth. The purchase of The Mutual Fund Store, with its vast advisor network providing services beyond the 401(k) realm, provided the inventory and the audience for the Financial Engines the cradle-to-grave financial planner its chief envisions. The Mutual Fund Store was an RIA that sold its financial advice business through small offices in strip malls staffed by human financial advisors, often in smaller Midwest markets. See: How Mutual Fund Store is the real engine now at Financial Engines.
But for all its upsides, the deal was – and is – far from a sure thing and puts Raffone, a long-time Financial Engines top sales executive who held the title of president when he added CEO to his letterhead in 2014, is known as a risk-taker in the RIA industry.
At first glance, the plan seemed downright illogical. For one thing, Financial Engines revenue didn't even equal the purchase price for The Mutual Fund Store. In 2015, Financial Engines had revenue of just $310 million. At the time of the deal, it had $10 billion of assets under management. Financial Engines had $128 billion in assets under management from 401(k) participants at more than 700 corporations that had chosen Financial Engines to manage their retirement portfolios.
Financial currently has $138 billion of managed assets, according to its latest ADV.
Surveys say
When William Sharpe founded Financial Engines, he saw traditional pension plans going by the wayside and that investors would need help managing their 401(k) investments.
Raffone, 54, now sees a logical extension of that philosophy. Clients still want help with retirement accounts, he says, but also want more comprehensive financial planning help. Clients say as much in surveys done before the acquisition, in a sentiment that can be summed up as: "I don't just want someone to manage my 401(k), I want someone to manage everything."
That "everything" includes anxieties about their current financial situation.
"They can't plan for retirement because today is getting in the way of tomorrow," Ferrone says. See: Betterment jumps headlong into the 401(k) business spurred by a conviction that even Vanguard Group is unfriendly to investors in this arena.
Jump-starts
These are human problems that call for solutions provided by humans. Financial Engines Inc. has a call center in Phoenix staffed by human advisors.
But those flesh-and-blood advisors were, ironically, trained to help clients understand the investment program developed by computer algorithms. See: Financial Engines more than doubles its share price by defining a niche in the 401(k) market between target date funds and RIAs.
Also, Raffone says, each time a participant called they got a different financial advisor.
"Our surveying showed plan participants wanted a dedicated financial advisor." See: Six ways that human advisors kick robo-advisor butt.
The Mutual Fund Store gave Raffone dozens of dedicated financial advisors specializing in working with individual customers. "They had the capabilities we needed, they had a management team that was very skilled," says Raffone. The Mutual Fund Store branches are now branded Financial Engines.
In sum, Raffone says, the deal was a way to "jump-start things that our clients were asking for."
Another jolt came in the form of John Bunch, former CEO of The Mutual Fund Store, who stepped into top management at Financial Engines, first as executive vice-president and then this year as chief operating officer in charge of sales and distribution efforts. See: See: John Bunch is hired as the new CEO of The Mutual Fund Store.
Power Players 2017:
Power Player: Jon Stein's braggadocio about how Betterment is the next Amazon may be a blind distracting from stealth IPO moves and surgical deployment of a flesh-and-blood workforce
Power Player: Peter Mallouk hired 100 advisors in the past year to sop up referrals and fill 12 new brick-and-mortar branches
Power Player: Bill Harris raises yet another $40 million on strength of winning big accounts willing to pay a grown-up price
Power Player: Joe Duran powers beyond old 'roll-up' labels even as his United Capital roll-up shifts into a higher gear
Power Player: Larry Raffone is racing to 'lock up' the 401(k) market by taking its robo head start and combining it with a semi-national RIA
Power Player: Addepar's Eric Poirier drags RIAs to seek alpha in a beta world even as the advisors demand -- and get -- eMoney and FolioDynamix connections
---
Related Moves
---
November 20, 2019 – 10:19 PM
---
---
Mentioned in this article:
---
---
---
FAA
2 Dumb Questions: Does RIABIZ have any business (adverting etc.) relationships with any of the companies/people you tout on this 'list'? #2- Will RIABIZ disclose that? 1 Dumb observation- transparency is important particularly now
Graham Thomas
FAA-no ads from mutual fund store or financial engines! At least in the 2+ years I have worked here.
Frank Underwood
Brooke, This piece seems more "Love" than Tough." Hopefully, the next parts of the series will be more characteristic of your hard edge reporting style. This story fails to mention the following: That half of FE's managed account business is-sub advised which means the relationship is owned by the likes of Vanguard, Voya and Empower who are unlikely to allow FE to market their Personal Advisor service and risk cannibalizing their own offerings. Also, FE's current managed account business has a 80% annual retention rate which doesn't bode well for up-selling these users to the more expensive Personal Advisor product. The Mutual Fund Store acquisition is essentially a "Hail Mary" for FE. Its 401(k) business selling to large employers has plateaued and this move essentially pivots the company further away from its technology roots to more or a brick and mortar play emphasizing people more than product. Lastly, robo-advisor competitors like blooom are making big gains. Blooom essentially does the same thing as FE but doesn't have the overhead of having to integrate with 401(k) recordkeepers and selling to employers. It sells directly to individual 401(k) participants and has quickly attained almost $1B in AUM.