Bill Hamm: From what I've seen it can only bring positive changes.
Brooke's Note: Every once in a while I pick up a phone call that was intended for my partner, Frank Noto, and it takes some presence of mind not to say: You'll have to call our advertising department; you've reached editorial. In the end, many of those calls ultimately do get routed to him, but in the meantime, I try to help. Sometimes I get thanked profusely -- out of all proportion -- for stepping into this generalist role even though I dispense less-than-perfect information. We all tend to prefer sufficient information over perfect information that requires multiple extra phone calls. Most of us only have a few phone calls in our tank and we avoid making them like the plague. It also helps that Frank occasionally receive one fewer call. In this context, the streamlining by LPL CEO Dan Arnold and the appreciation by two of LPL's larger 401(k) advisors makes sense.
LPL Financial is parting ways with the executive who oversees its $135-billion retirement business as part of a broader effort to streamline a spaghetti bowl of channels in a post-Mark Casady era.
The Fort Mills, S.C.-based firm's new CEO Dan Arnold is seeing off David Reich, head of LPL's Retirement Partners Group, and Steve Lank will absorb his duties to help "unify" the brand, according to the firm. The LPL brand had come to mean different channels under the former CEO, but it also had the negative practical effect of negating the advantages of working with a single firm across different business lines. See: LPL takes selling off the table and takes out boisterous Mark Casady at CEO in favor of quiet Dan Arnold.
"If I need help with valuation services, it is a completely separate discussion and I need to call someone else," says Jim O'Shaughnessy, and LPL-affiliated advisor and president of Sheridan Road Advisors LLC. "This is a struggle for any large firm. If I'm talking to someone at LPL about rolling out e-signature simplified insurance for our clients, the person in the insurance department doesn't have a true understanding of who our firm is because our firm is on the retirement side of the business."
Time warp again
The streamlining closely follows the hire of Scott Seese as managing director and chief information officer. Seese replaces Victor Fetter, who has held that role since 2012. Fetter, a former Dell star is leaving to join Vertiv, a technology firm that supports data centers. See: Victor Fetter turns his guns on LPL's thorniest software challenge -- 21st century performance reporting. Seese was chief investment officer of American Express and before that vice president of information technology at eBay where he helped grow the company from $6 billion to $18 billion in revenue leading a team of 3,000.
The move reinforces the Arnold theme of LPL hewing to its value proposition of leveraging its scale as the biggest broker-dealer. See: New LPL CEO Dan Arnold thrills Wall Street in debut by laying out vanilla vision.
"They're going back to where we were 15 years ago," says O'Shaughnessy whose firm manages $12 billion of retirement assets and is based in based in Northbrook, Ill.
Specifically, he is referring to a simpler time at LPL when there was essentially one channel -- hence one phone call and contact needed to solve problems. See: LPL Financial gets beyond the halfway-house model to compete with Schwab, Fidelity for advisors that are wholly RIAs.
"Part of this is because of the DOL reg and part of it is because there is stress on the system and a lot of factors including fee compression," O'Shaughnessy says.
LPL will err on the side of unity over specialized knowledge, according to LPL spokeswoman Lauren Hoyt-Williams.
"The change involves a new, unified strategy that aligns our teams supporting specialized clients, including retirement planning, high-net-worth, insurance, and trust businesses," she writes in an email. "Previously, we structured these businesses in a way that delivered direct support to advisors serving these niche markets."
Separate Contracts
O'Shaughnessy continues: "One of the things LPL is trying to work better with is its retirement practices. Ever since LPL bought [National Retirement Partners] in 2010, it's always been a silo group. They've kept it separate from the 14,000 and growing advisors on the wealth management side. We have separate contracts and they built specialized agreements for us that are 401(k)-friendly," See: How an LPL-owned 401(k) afterthought zoomed from $6.5 billion to $10 billion with help from reps -- and thinking big.
Retirement advisors use plan documents that wealth managers don't have need for. But by giving the retirement advisors specialized service, LPL has actually kept them in a separate bubble from all of LPL's other operations. While giving the retirement advisors the specialized treatment has been a huge help, O'Shaughnessy says he's often required to call half a dozen different LPL staffers depending on the topic of his question.
Arnold's new approach gets a thrumbs up from Bill Hamm, CEO of Independent Financial Partners based in Tampa, Fla. who says the servicing is only likely to improve.
"From what I've seen it can only bring positive changes," he says.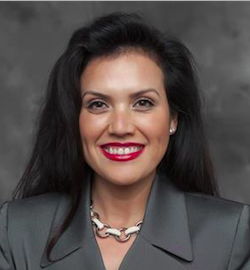 "I'm not really sure about the impact of the changes because it will be new. They're trying to streamline operations. I know that is my understanding. They'll be under one coordinated approach and there will be better communication. There is going to be more consolidation between those divisions."
Steve Lank will build and lead the newly integrated team as head of sales operations and support. He has been at LPL Financial since 2005, according to his LinkedIn page, and most recently was vice president of the firm's broker-dealer and clearing operations.
Bill Beardsley, senior vice president of business development and retirement plan consulting, will assume leadership of LPL's Retirement Partners. He joined LPL in 2013. Before his time at LPL, he spent 10 years at Chicago-based Morningstar Inc. in a variety of roles.
Direct reports
As if to underscore LPL's broader efforts to streamline splintered lines of communication, it issued a list of the eight people in the organization who will report directly to Arnold.
That list includes: Matt Audette, managing director chief financial officer; Tom Gooley, managing director, service, trading, and operations; Andy Kalbaugh, managing director, president of national sales and consulting; Sallie Larsen, managing director, chief human capital officer; Bill Morrissey, managing director, president of business development; Michelle Oroschakoff, managing director, chief legal and risk officer; Scott Seese, managing director, chief information officer; and Burt White, managing director, chief investment officer.
Such a picking, aligning and signaling of talent is to be expected from a new CEO, says Cecile Munoz, president of U.S. Executive Search and Consulting in Los Angeles.
"It's a privilege and right of every CEO to ensure they've got the right team. They'll lead the organization in an effort to ensure that one plus one equals something greater than two," she says.

---
Related Moves
---
August 19, 2020 – 2:18 AM
---
October 5, 2018 – 7:40 PM
---
---
Mentioned in this article:
---
---
---
Stephen Winks
LPL is just to first in a vanguard of firms to get the message in the new fiduciary construct that the industry's focus is moving away from product to a unifying prudent process (asset/liability study, investment policy, portfolio construction, performance monitor, etc., authenticated back to statutory duties) necessary for professional standing in rendering advice. Products are fungible. The by product is streamlining cost and an unprecedented level of investment and administrative counsel which is appropriate for every investor/market segment. The skill is in managing the unifying process. The expert management of the full range of investment and administrative values for an unlimited number of individualized accounts is achieved by machine learning algorithms in each client's best interest in accord to client preference. Wall Street is fighting this shift in focus yet it is indisputably in the client's best interest. This is because it requires the broker to be accountable for ever recommendation the broker has ever made and requires advanced technology which outdates expensive conventional (commission) brokerage infrastructure. Dan Arnold is on the verge of empowering its advisors with a preemptive value proposition at far lower cost to the consumer without affecting advisor compensation. SCW